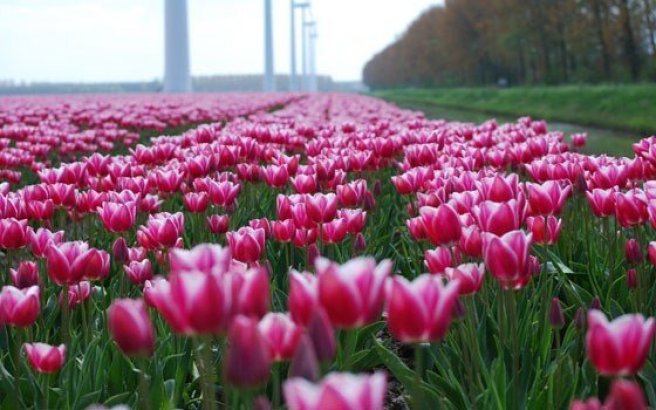 The Battery Conservancy, Keukenhof Flower Exhibition, The Netherlands Board of Tourism & Conventions and The Consulate General of the Kingdom of the Netherlands in New York are
honored to invite you to the official tulip bulb planting ceremony at the New Amsterdam Plein & Pavilion at The Battery on Tuesday, October 18 at 10:00 AM.
Warrie Price (President and Founder of The Battery Conservancy), Annemarie Gerards-Adriaansens (PR manager of Keukenhof), Rosina Shiliwala (Director North America of The Netherlands Board of Tourism & Conventions) and Dolph Hogewoning (Consul General) will plant the first tulip bulbs of the 25,000 bulbs donated by Keukenhof for a flower display at The Battery in spring 2017.
The program:
10:00 AM Welcoming of our guests near Amsterdam Pavilion at The Battery
10:15 AM Opening remarks by Warrie Price
10:25 AM Planting of the bulbs (photo opportunity)
10:45 AM End of ceremony
The planting of these bulbs highlights the fall planting of bulbs at Keukenhof Flower Exhibition. The gardeners of Keukenhof have just started to plant over approximately 7 million bulbs. The blooming bulbs will create a spectacular display of colorful flowers in spring. During the season, Keukenhof receives over one million visitors each year, of which 10% are Americans. Keukenhof is very proud to have become the face of the tourist image of the Netherlands.
The Battery is a place which is visited by millions of people each year as well. This donation will emphasize the Dutch heritage at this beautiful park in downtown Manhattan and will welcome thousands of Americans everyday as they get off the ferry or subway on their way to work. The flowers will start blooming in April.
We look forward to welcoming you on Tuesday October 18th.