The Dordrecht Museum is one of the most important fine art museums in Holland, housing an impressive collection of Dutch paintings dating from the 17th century until now.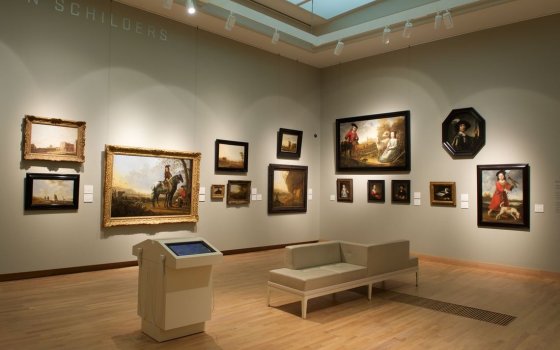 Discover beautiful historical paintings from the Dutch Golden Age and beyond
Marvel at artworks from big names such as Bol, Cuyp, Breitner, Mesdag, Van Gogh and Schouman
Admire exquisite 17th,18th and 19th century paintings, decorative portraits and atmospheric landscapes
The Golden Age and beyond
Founded in 1842 by art lovers and collectors, the museum is located in the heart of Dordrecht, a charming city filled with Golden Age charm and historical houses. This understated museum is filled to the brim with fine art paintings from famous Dutch painters such as Aelbert Cuyp, George Hendrik Breitner, Vincent Van Gogh, Hendrik Willem Mesdag, Jan Toorop and Karel Appel.
The masters of Dutch painting
Highlights include artworks from the Dordrecht Masters who came from the school of Rembrandt van Rijn. Ferdinand Bol, Nicolaes Maes and Arent de Gelder learned from the great master in Amsterdam and were inspired by his etchings, bringing the tradition back to Dordrecht where his influence grew and remained popular for a long time. Also not to be missed are the atmospheric landscapes and cityscapes of Dordrecht, documenting its rich history as a trading city, and Aert Schouman's decorative portraits, illustrating the post-Golden Age trend of French Classicism.
Continue your historical journey
After immersing yourself in beautiful fine art, why not continue your journey through history with a visit to nearby Huis Van Gijn? The preserved 18th and 19th century interiors of the house-turned-museum gives a peek into upper class living during that time, and showcases a splendid collection of arts and crafts, historical prints, and a delightful toy collection in the attic.