© Bring yourself via NBTC
Those who want a taste of the rich history of the Hanseatic cities, simply must pay a visit to Stadsbierhuys De Waag in
Doesburg
. The oldest catering establishment in the Netherlands takes its visitors on a journey to centuries past. Doesburg native Roy Kappert serves the quintessential flavors of the Hansa here.
Bring yourself, Roy will do the same
Roy Kappert (44) has lived in Doesburg for more than 20 years. He is a restaurateur and owner of Stadsbierhuys De Waag, which has been serving beer since the Middle Ages.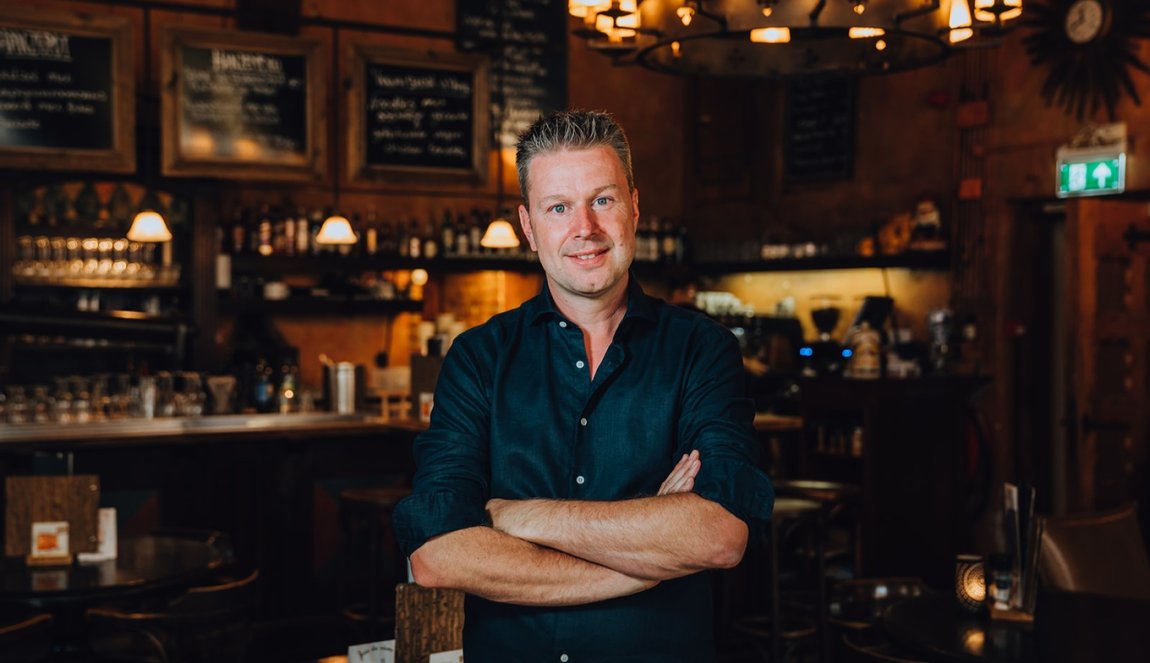 Roy Kappert
Beer was first served at De Waag in Doesburg in 1478. In the centuries that followed, the beverage continued to be poured in the Stadsbierhuys (city beerhouse). For the past seven years, Roy Kappert from Doesburg has been the owner of what is listed in the Guinness World Records as 'the oldest functioning catering establishment in the Netherlands'. "To me it feels like a living room," says Kappert. "But visitors remind me every day that this really is a very special building indeed."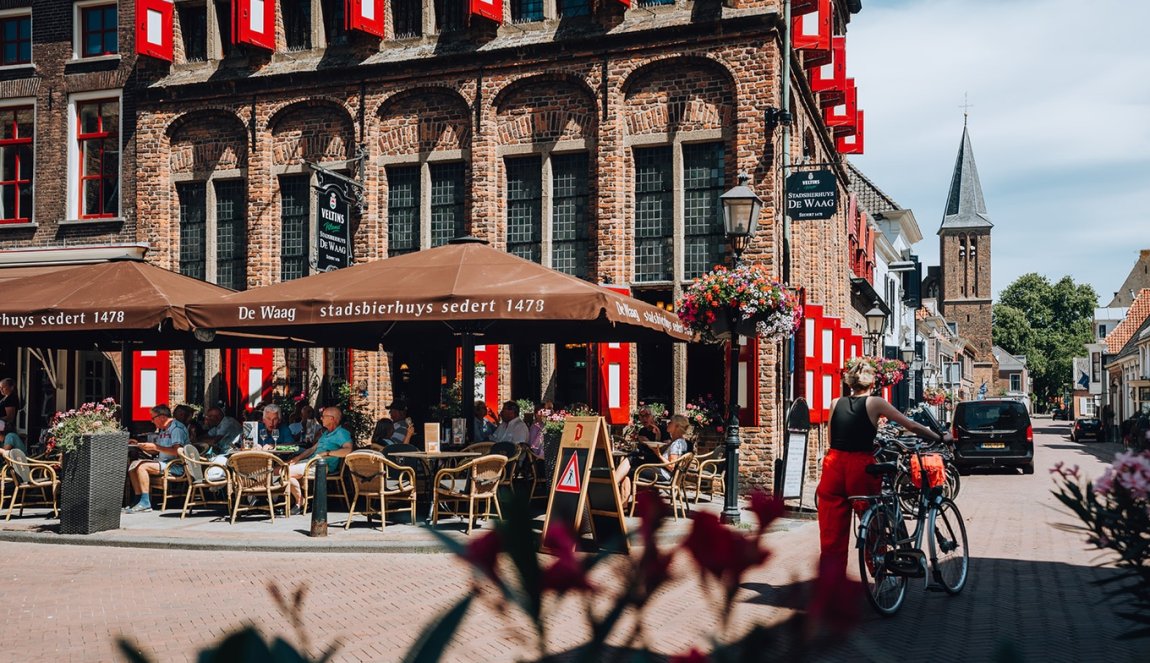 The flavors of the Hansa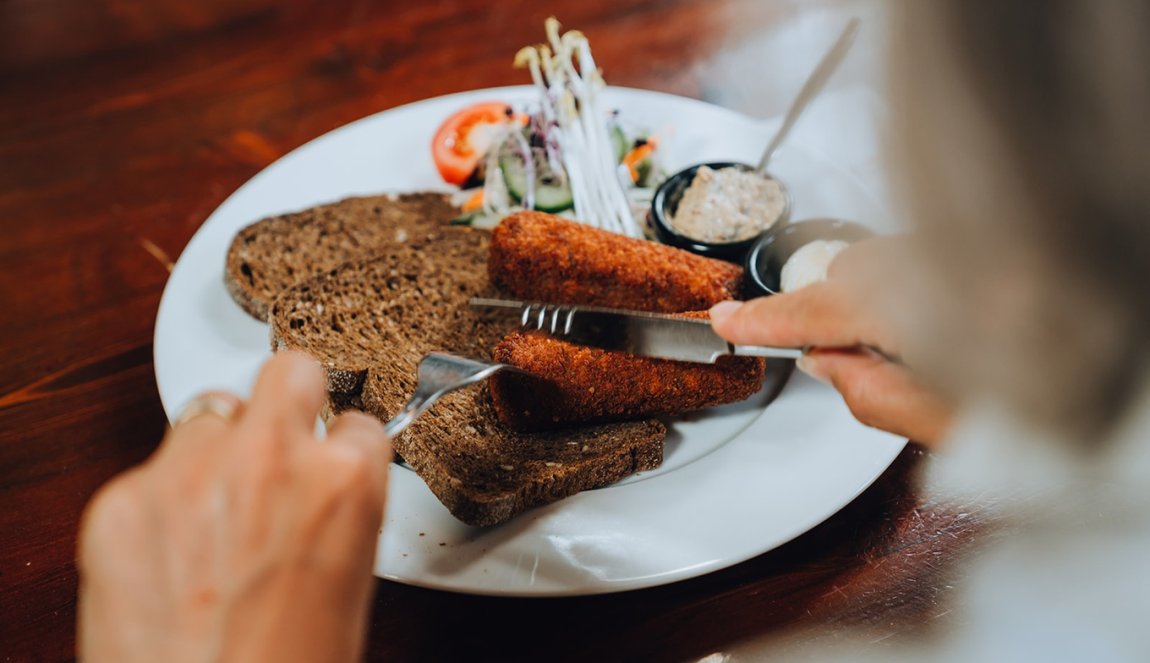 As a restaurateur, Kappert strives to reflect the atmosphere of the Hanseatic city of Doesburg in his food and beverages. How would he best describe 'the flavors of the Hansa'? "First and foremost, they are not that complex. Hanseatic cities exude craftsmanship. Products that used to be imported, such as coffee, salt and spices, are still used now, and we use them well. The Hanseatic League is all about enjoying oneself to the fullest in beautiful, medieval cities."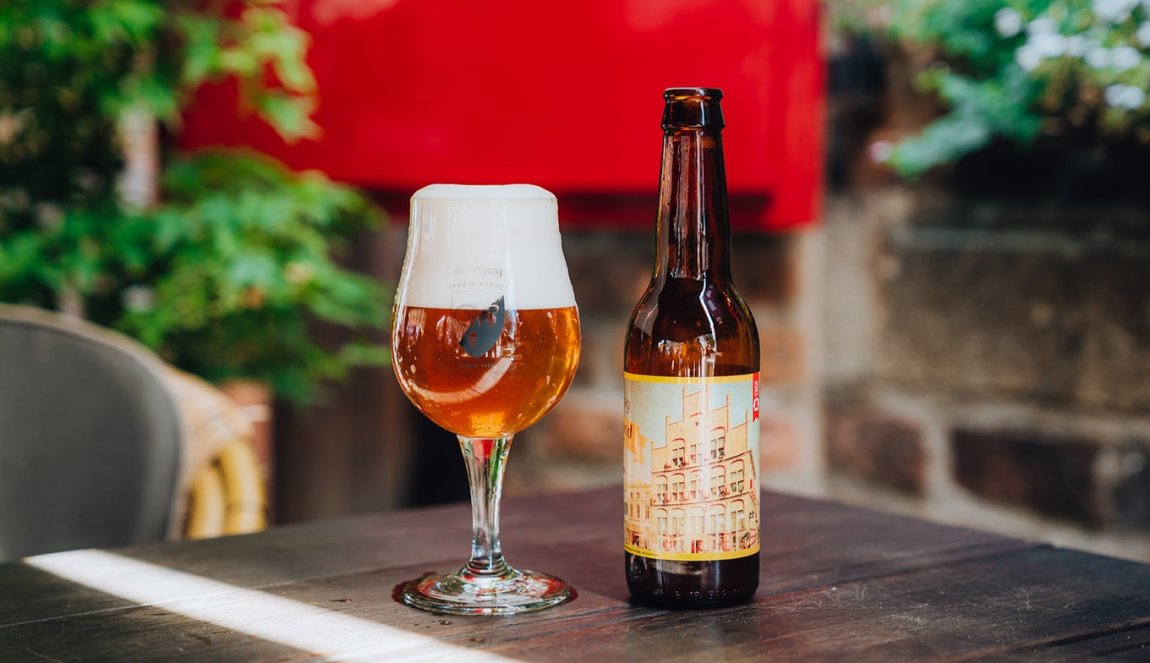 A cold glass of Hanzebier (Hanseatic beer) is part of that enjoyment. Kappert created this beer himself and it's available on tap at De Waag. "It was important to me that the recipe reflected a time when everyone mostly drank beer." That's why the robust beer is somewhat cloudy. "In the old days, nothing was filtered. This full-bodied flavor is quintessentially Hanseatic League. Yet it's not very heavy, so it is quite a hail-fellow-well-met' beer, which is also typical of the Hanseatic cities: accessible and welcoming to everyone."
It was important to me that the recipe reflected a time when everyone mostly drank beer.
Chocolate bonbon with mustard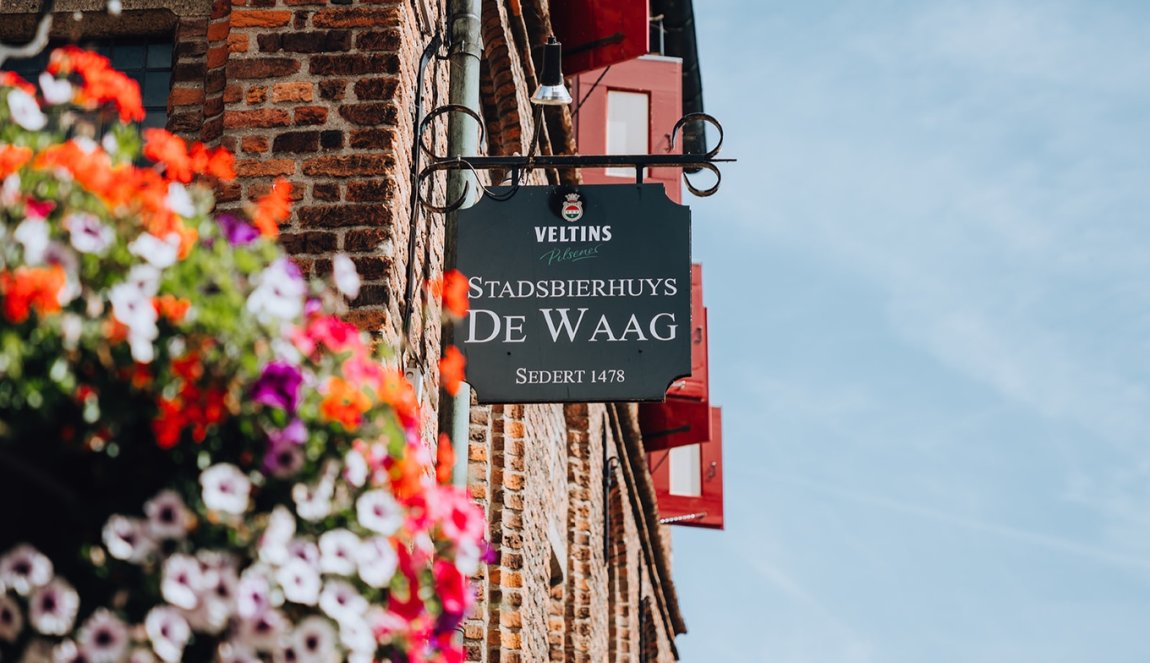 Doesburg distinguishes itself with another distinctive flavor: mustard. Its famous local variant has been produced for centuries, and in De Waag they use kilos of it when preparing the meals, says Kappert. But this flavorful condiment can also be found in less obvious places.
Before becoming the owner of De Waag, Kappert was a chocolatier and created a chocolate bonbon that represented Doesburg unlike any other. A delicious delicacy of milk chocolate with an almond filling and, you guessed it, Doesburg mustard. "Before they try it, many people don't believe that this could taste good, but you really should give it a go. The trick is not to let the mustard dominate the flavor."
'Find a cozy table'
In order to represent all of the flavors of the Hansa, Kappert often draws inspiration from outside his own city. "I like to visit other Hanseatic cities, such as Hattem or Zwolle. There are wonderful cycling routes throughout the region and when you travel by bike, it is easy to find a cozy table somewhere and enjoy a drink and meal. I love that there is so much variety. Whether you seek culinary excellence or a simple snack, you can find it all here."