© Bring yourself via NBTC
Ask Egbert Scheffer what his favorite mural in
Deventer
is and the answer might take a while. "It's like picking a favorite child." Soon there will be even more to choose from. With his Street Art Streets project, Scheffer hopes to enrich the historic Hanseatic city of Deventer with 50 life-size
murals
.
Bring yourself, Egbert will do the same
Forty-year-old Egbert Scheffer was born and raised in Deventer. He is a creative entrepreneur and owner of café and event location Punt in the Havenkwartier.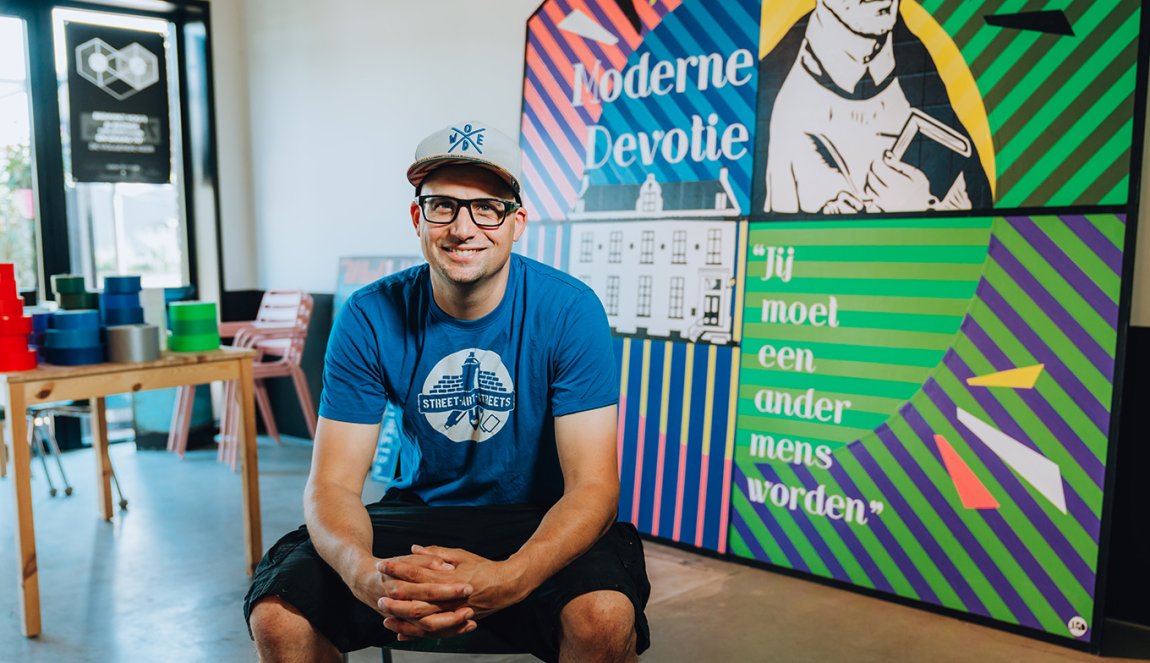 Visitors to the ancient Hanseatic city of Deventer often marvel at its attractive streets, old buildings, and impressive monuments. But if you know where to look, you can also learn a lot about the city in a contemporary way. Street artists are creating vibrant works on facades and walls throughout the city.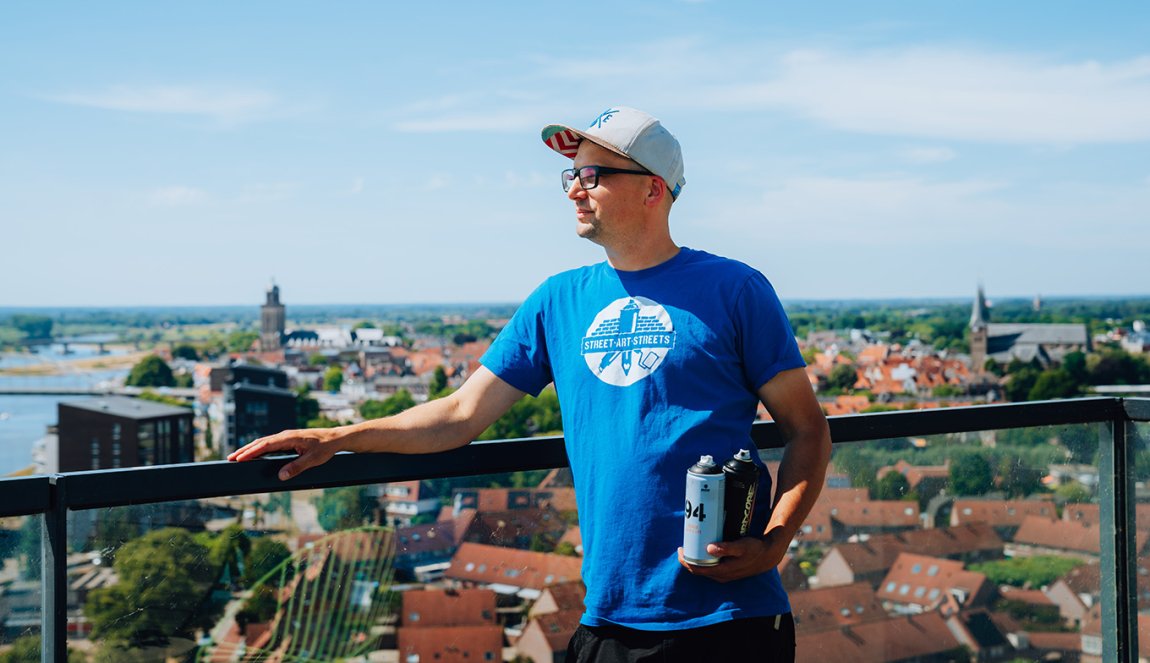 50 murals in Deventer
Many of these murals are part of Street Art Streets, an initiative of Deventer natives Egbert Scheffer and Mano Scherpbier. Their goal is to have 50 large murals placed throughout the city. The initiative has really gained momentum and the project will be more than halfway done by the end of this year. "It's a way for us to try and tell the story of the city in a modern way," explains Scheffer. "Each mural has a link to its location, to the city, the present, the future or the past."
Stockfish and a football scarf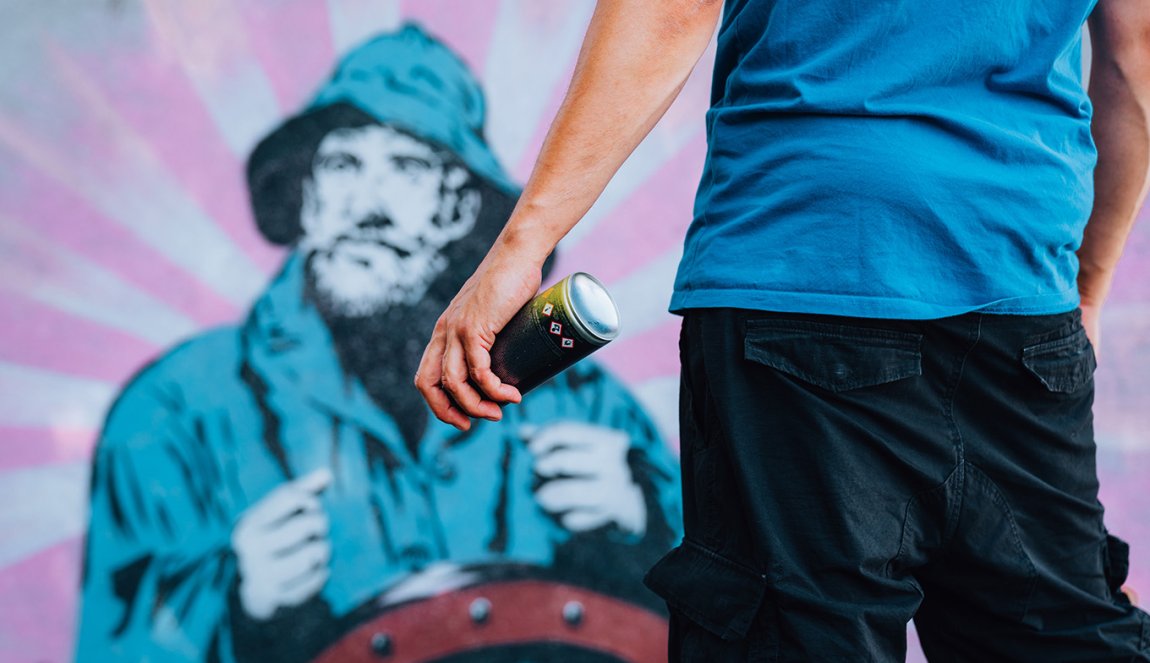 The works vary enormously in shape and subject. The latest addition can be found on a meters-high side wall in the historic city center. The wall has been transformed into a medieval scene. Connoisseurs will spot traditional Deventer cookies and stockfish, along with contemporary elements such as a football scarf from the local club.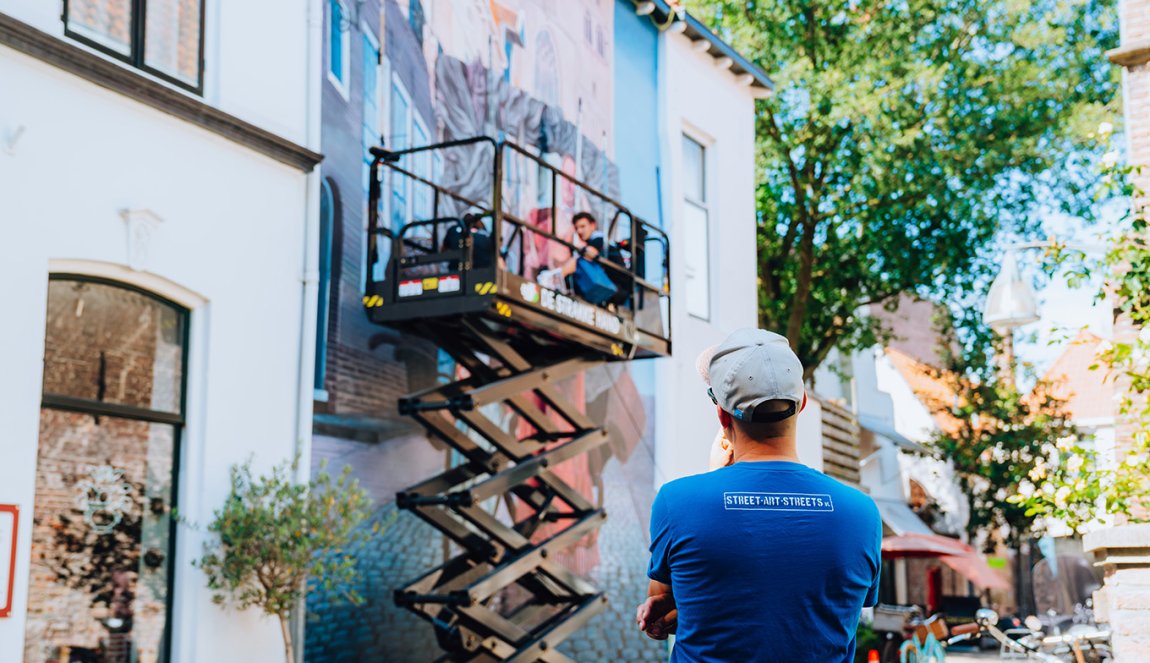 Similar murals are planned for other Hanseatic cities, including Hattem, Hasselt, and Kampen. In Harderwijk, you can already see a piece of history represented on a monastery wall, with leading roles for a nun, a cabin boy and a bag of local pepernoten (a type of traditional gingerbread spiced cookie).
Each mural has a link to its location, to the city, the present, the future or the past.
Industrial past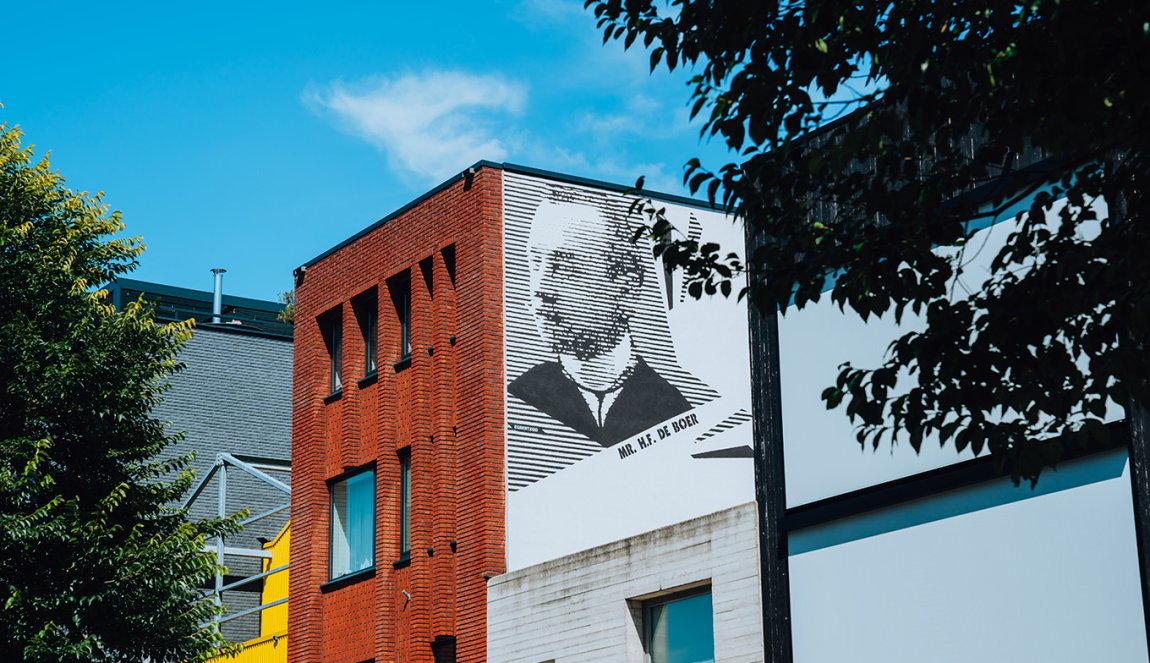 Scheffer also likes to roll up his sleeves and get creative himself. One of his works is on a house in the old harbor area, a 10-minute walk from the ancient city center. It's a giant portrait of alderman H.F. De Boer, who was responsible for the development of the area into an industrial hub in around 1920. "He took care of the infrastructure and entrepreneurs were left free to do business," explains Scheffer.
'An edgy twist'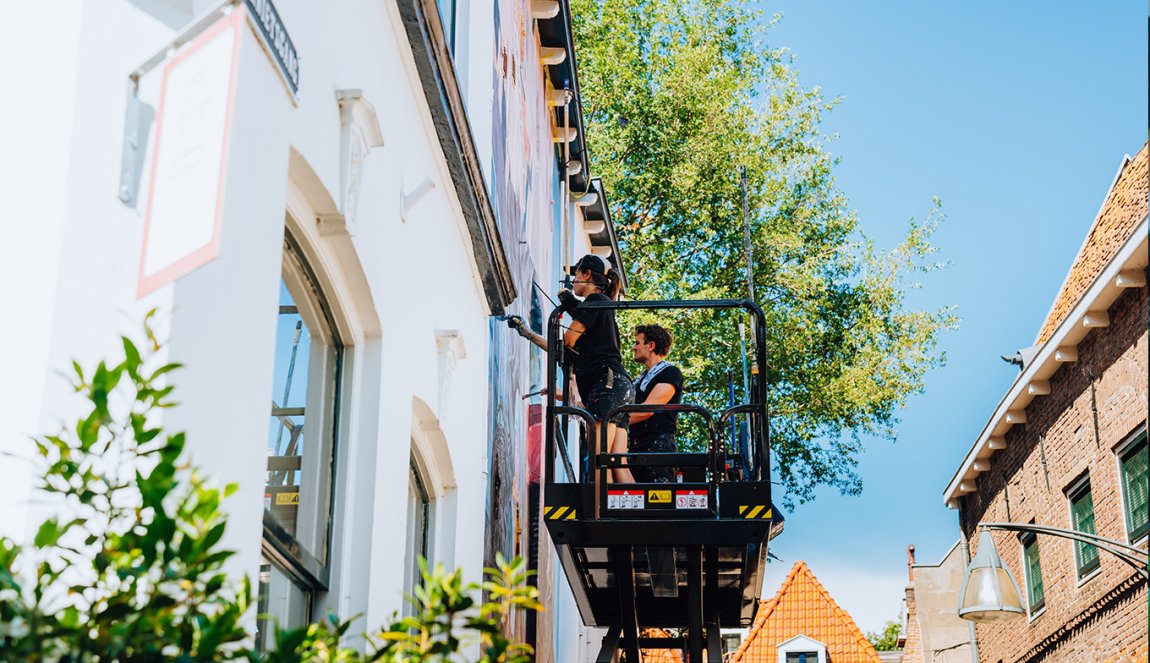 The Havenkwartier is now being reinvented according to the same concept. "It's a creative hotbed in which free plot construction and studios intermingle with redeveloped old factory buildings. Between the inland vessels you will find a skate park, theater school, and various hospitality businesses. It is a beautiful area with an edgy twist and a lot of new architecture."
His own lunch café Punt is one of those hospitality businesses. It's located in an old warehouse and is impossible to miss with its façade decorated with a colorful mural of cups of coffee and mail packages, a playful nod to its past as a mail warehouse. "Okay, if I really had to name a favorite, it's this one," admits Scheffer.
Art for everyone
Visitors can take a mapped tour to see much more of the city's street art and discover the stories behind the works. It's a vibrant, modern contrast with the historic atmosphere of the center. "Deventer should not become an open-air museum. That's the beauty of these murals. They take you to the suburbs or harbor areas where you can view art that is free for everyone to enjoy."