With its beautiful flat landscape stretching into the horizon, a mild climate that's rarely too hot or too cold, and a cycling infrastructure that's unmatched anywhere in the world, the Netherlands is the ideal destination for cyclists. Possibilities for adventure are endless across the country's 37,000 kilometers of bicycle paths. Once you've traversed the urban jungle, the open country might beckon you with its vast network of cycle routes winding their way through dunes, open fields and villages. Planning a day or multi-day trip is easy when you know which apps and tools to use – we've got you covered.
Planning your route on your smartphone
There are countless apps available for iPhone and android that can assist you every step of the way in your route planning.
Make your street healthier with our Cycling Lifestyle AI
Get started with our Cycling Lifestyle AI and add a touch of the Netherlands to your street. Our artificial intelligence makes every street greener and more pleasant in an instant.
Get started
Apps for weather and bike services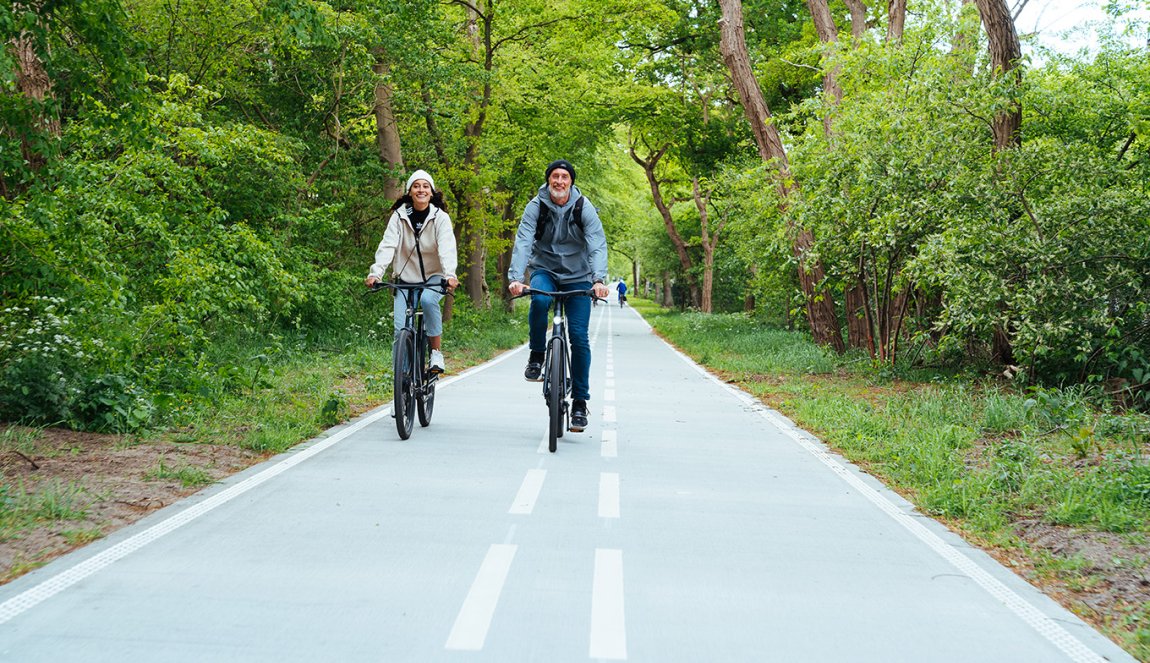 You know your route and you're ready to embark on your cycling adventure. Not sure whether to wear a raincoat or a t-shirt? Buienradar is very popular in the Netherlands. The app allows you to pinpoint when rain is expected, while Het Weer in Nederland uses data from the Dutch national weather service (KNMI) to provide current weather forecasts.
On the off-chance you need an emergency repair, the Fietsen 123 app features up-to-date information on the nearest bicycle repair shops. It's also handy if you'd like to know where to rent a bike or where the nearest charging point is for your electric bicycle.
After all your research (and even if it rains!), the Netherlands offers near-limitless options for cyclists from all walks of life. Visitors and residents alike will enjoy the variety of cycle holidays to choose from. Whether you're planning a day trip or a multi-day cycle tour, whatever your interest or skill level, there is a route for you!