© johnnyjohnson20430 via Pixabay
Itinerary: Vincent van Gogh
Explore the world of Dutch impressionist Vincent van Gogh (1853-1890) and discover artistic and historic highlights with the Holland Travel Ticket. Available from any NS (Dutch Railways) station, it affords you unlimited public transport across the country (including train, tram, bus and metro). Your journey begins in Amsterdam, the international Van Gogh capital. From here, venture across Holland to Zundert, the artist's birthplace. Den Bosch, full of historic architecture, is where you can learn more about his time in France and Brabant. And in the town of Nuenen, discover a real-life snapshot of Van Gogh's world, from the places he visited to the landscapes he looked out upon.
Explore the world of Vincent van Gogh through the province of North Brabant, where he was born.
Hop on and off all public transport across Holland for 24 hours with the Holland Travel Ticket.
Take a tour through the places and landscapes that influenced Vincent in Nuenen.
Van Gogh in Amsterdam
Amsterdam is home to the Van Gogh Museum, with a collection of some 200 paintings and hundreds of drawings and documents that offer insights into his work and life. In fact, there's so much to see that we recommend spending a day here before setting off on your Vincent adventure across Holland. The next morning, head to Amsterdam Central Station and take a train to Breda, where you can easily catch a bus to Zundert (around 2.5 hours in total).
Zundert: Van Gogh's birthplace
The town where he was born is the ideal start for a Van Gogh tour. Hop off the bus in the town centre and you'll find yourself in the market square, where the artist was born and spent his early childhood. Although his family home is now gone, two buildings opposite the town hall, atop his original birthplace, have been transformed into the Vincent Van GoghHuis, where you can learn about Vincent's early life. The museum also hosts exhibitions of artists inspired by him. Then, stop for an early lunch at the Brasserie Restaurant Van Gogh. Next up is the city of Den Bosch, approximately 1.5 hours away with a bus to Breda and a direct train onwards.
Den Bosch: history and art
Den Bosch is one of Brabant's most beautiful cities. Do look out: it has an alternative name, 's-Hertogenbosch, which is used on public transport. In the historic city centre, you can delight in five centuries of eye-catching architecture, including St. John's Cathedral – a towering Gothic masterpiece. The Noordbrabants Museum, one of Holland's most revered cultural collections, is a must-see for any Van Gogh aficionado. The museum's 'Story of Brabant' exhibition showcases nine original paintings, plus a projected overview of the artist's French and Brabant period. After, you'll find options to refuel at every turn. But before catching a train to Eindhoven and a bus to Nuenen (45 minutes), stop at the Jan de Groot bakery for Bossche Bollen. These sumptuous chocolate-covered pastries, filled to bursting point with fluffy cream, make for a perfectly sweet travel snack.
Nuenen: through the artist's eyes
For following in the footsteps of Van Gogh, there's no place better than Nuenen. Vincent lived here between 1883 and 1885, and it's where he painted his famous 'The Potato Eaters'. The town centre is now an open-air museum inspired by the artist, with 23 historical locations that played an important part in his life, and the Vincentre, an audio-visual experience that transports you back to 1883. You can explore Nuenen easily, with or without a multimedia guide. If you opt to spend the night at Parkhotel Auberge or one of the welcoming B&Bs, consider a bicycle adventure the next day. Explore the 51km-long Van Gogh cycling route through the countryside that inspired the artist. And if you continue on after sunset, the Van Gogh-Roosegaarde cycle path glows in the dark, twinkling like Vincent's 'Starry Night'.
We recommend
Find even more icons of Vincent van Gogh via our Holland Stories. Discover the largest collections of his work in the Van Gogh Museum and Kröller Müller Museum, plus follow in his footsteps in Brabant.
Places along the route
Did you know ...
You can cycle over a twinkling cycle path based on Van Gogh's <em>Starry night</em>.
Read more
Spotlight: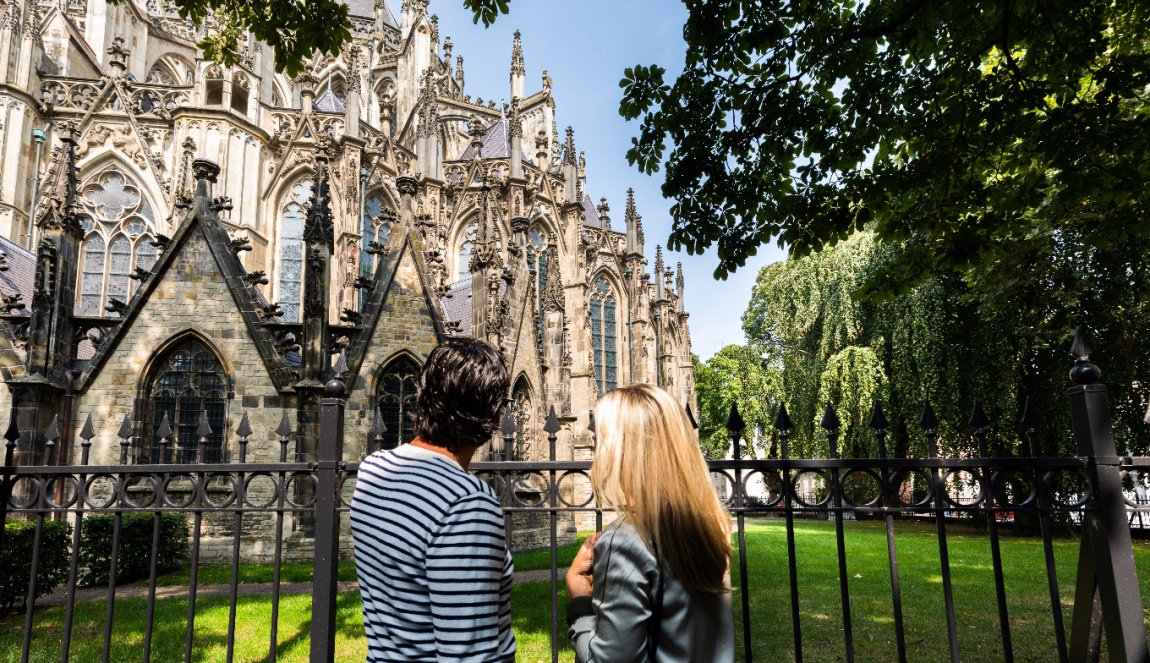 Discover Den Bosch, with beautiful monuments and history, St. John's Cathedral, great restaurants, fun shopping streets, fascinating museums and the works of Vincent van Gogh and Jheronimus Bosch.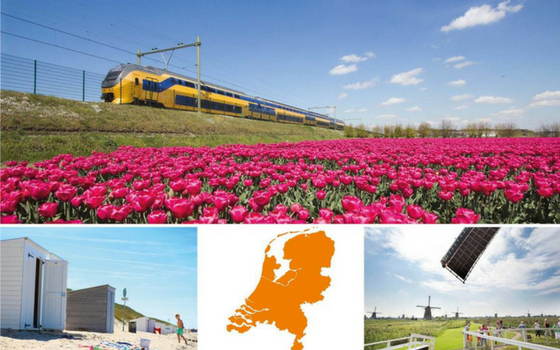 Category:

Visit website
Download
Download an overview of hotspots for 7 itineraries here.
These are the most beautiful Van Gogh locations in Holland. Visit the Van Gogh Museum and the Kröller-Müller Museum, home to the largest Van Gogh collections in the world, and the region of his birth, North Brabant.
Read more