© Daniel Spilka via Unsplash

© Jurjen Drenth via Utrecht Marketing

© Anne Hamers

© Arjan Almekinders

© Iris van den Broek
Where to find the best flower markets in Holland
Visiting a flower market is one of the best ways to get to know Dutch culture. Some of the best flower markets in Holland have been in operation for centuries. The floating market in the Singel canal in Amsterdam is unique and it is still located on barges in the canal. This stems from the days when flowers were brought to the city over the canals. While the flowers now arrive by truck, the market still floats. Utrecht also has a large flower market on Janskerkhof and on the Oudegracht, and the flower auction in Aalsmeer is first on the list for wholesale buyers from all over the world. Or visit the flower market in Leeuwarden. This market is the longest in the Netherlands and attracts thousands of visitors each year.
Flowers for a loved one
Flowers are a large part of the Dutch economy and culture. No home is complete without a bouquet of flowers on the table. Checking out the markets around the area where you are staying is a pleasant way to support and explore this great Dutch tradition of flower selling. If you are near the Aalsmeer market and willing to get up very early, watching the auctions can be a fun way to spend the early morning. For tulips in bloom, your best time to find them is mid-April; but if you want bulbs for your garden, come during the summer months. The flower markets are often surrounded by souvenir shops and cafes as well, so finding a flowers and a gift for friends at home can be done all at once.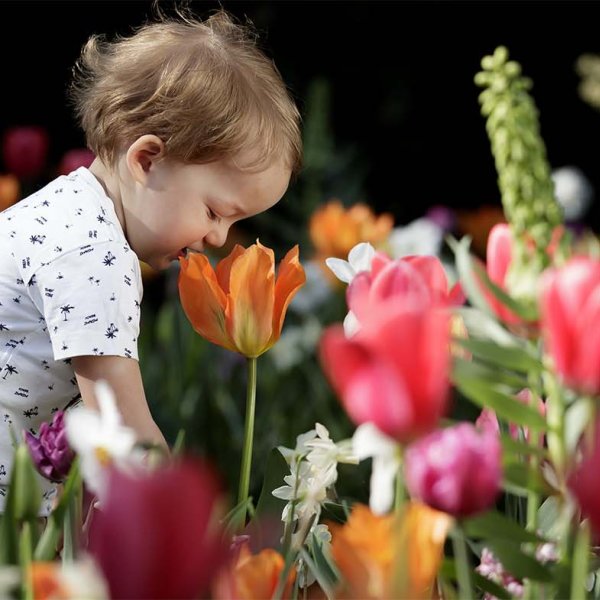 Flowers
Dive into the story of Dutch flowers, meet growers and florists, and discover the best insider tips.
Go to Flowers