Liberation Route
Explore the Liberation Route, the international commemorative route, through Holland and follow in the liberators' footsteps. Along the way, you will see special war museums, commemorative sites, monuments, and military cemeteries. Discover the stories of the people who lived through it, commemorate the horrible events, and celebrate freedom.
The Liberation Route through Europe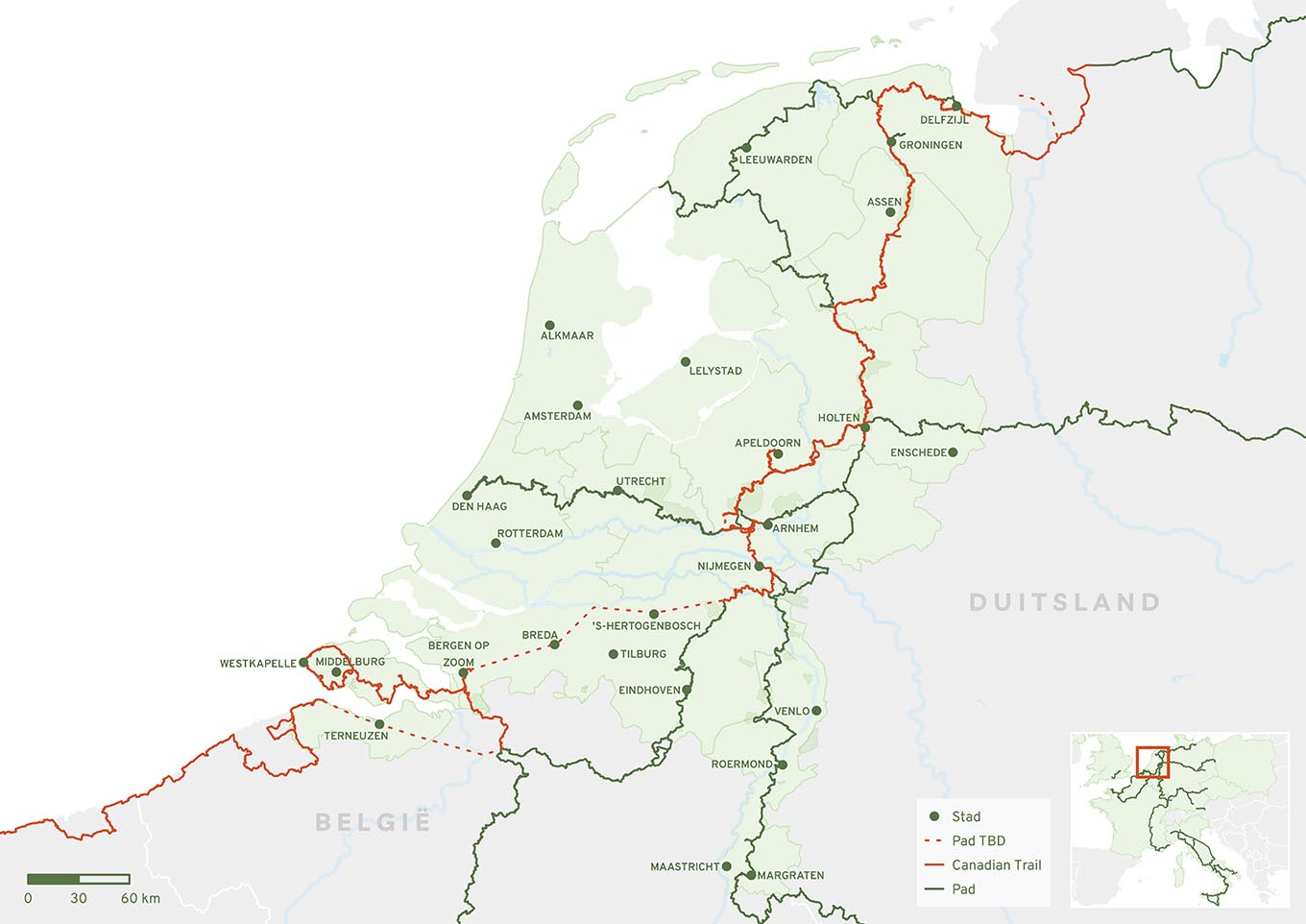 Follow the Liberation Route and uncover personal stories, key moments and important locations from the liberation of Europe at the end of World War II. This international project pays tribute to a pivotal moment in recent European history: the military actions and efforts that brought about the end of World War II. It's a story of liberation that began with the D-Day landings in Normandy in June 1944, and continued onwards across the continent, as Allied troops eventually broke away from the French beaches, pushing back Axis forces to liberate France, Belgium and Holland. As well as sites in Holland, France, Luxembourg, Belgium and England, the Liberation Route continues into Germany, Poland, and south to Italy.
The Liberation Route in Holland
Learn how the liberation of Holland began in Limburg, the first Dutch province to be reached by the Allied forces. Moving north, heavy fighting carried into North Brabant and Gelderland, the sites of Operation Market Garden, one of the largest air-landing operations of the war, and the Rhineland Offensive. The Dutch cities of Eindhoven, Nijmegen and Arnhem played major roles in these activities, with the aim to open a major route into Germany. Crucially, the Battle of Arnhem was the biggest failure of these assaults, resulting in significant loss of life. Further west, in the province of Zeeland, Allied forces fought to free the harbors of Antwerp in the Battle of the Scheldt. Download the Liberation Route app or visit www.liberationroute.com to listen to audio clips and discover personal stories about Arnhem's 'A Bridge too Far', paratroopers in Eindhoven, the Sinti and Roma peoples in Beek, and the landings in Zeeland.
Remembrance and commemoration
Remembrance and commemoration of wartime activities still plays a major part in Dutch culture. Official Remembrance Day events take place in Holland on 4 May every year, while 5 May is known as Liberation Day, when the nation celebrates freedom in all its forms. Additional events also commemorate Operation Market Garden and the Battle of the Scheldt every September and October. Delve deeper into the activities that brought about Holland's liberation by visiting some of the major war museums in Gelderland and Limburg or Zeeland and Brabant. From the military crafts of the vast Overloon War Museum, to the tranquil, commemorative spaces of the Camp Vught National Memorial, there are many ways to experience the impact of World War II. Likewise, Holland's war cemeteries and monuments are poignant spots to pay tribute to those who lost their life during the conflict, no matter their nationality.

Watch this video: Liberation Route Europe
About the Liberation Route


View the other Holland Stories