© Ernst Moritz via Centraal Museum Utrecht
The life of Gerrit Rietveld
Gerrit Thomas Rietveld was born in Utrecht in 1888, where he began working in his father's furniture workshop at the age of 11. In the evenings, he studied technical draughtsmanship at the Utrecht Museum of Applied Arts, under the tuition of architect, Piet Klaarhamer. He went on to work for a local goldsmith and opened his own furniture workshop in 1917.
Rietveld believed that the handcrafted furniture of the time was too heavy, too labour-intensive and unnecessarily expensive. He was interested in how machines could produce furniture that was simpler in style and more accessible to a mass market. In doing so, his work revolutionised the way that furniture was designed and produced. In 1919 his slatted chair, in unstained beech at the time, was featured in the De Stijl art journal edited by Theo van Doesburg. This was the beginning of Rietveld's rise to success.
Rietveld married Vrouwgien Hadders in 1922 and they had six children. His youngest son, Wim Rietveld, went on to follow in his footsteps as an acclaimed industrial designer.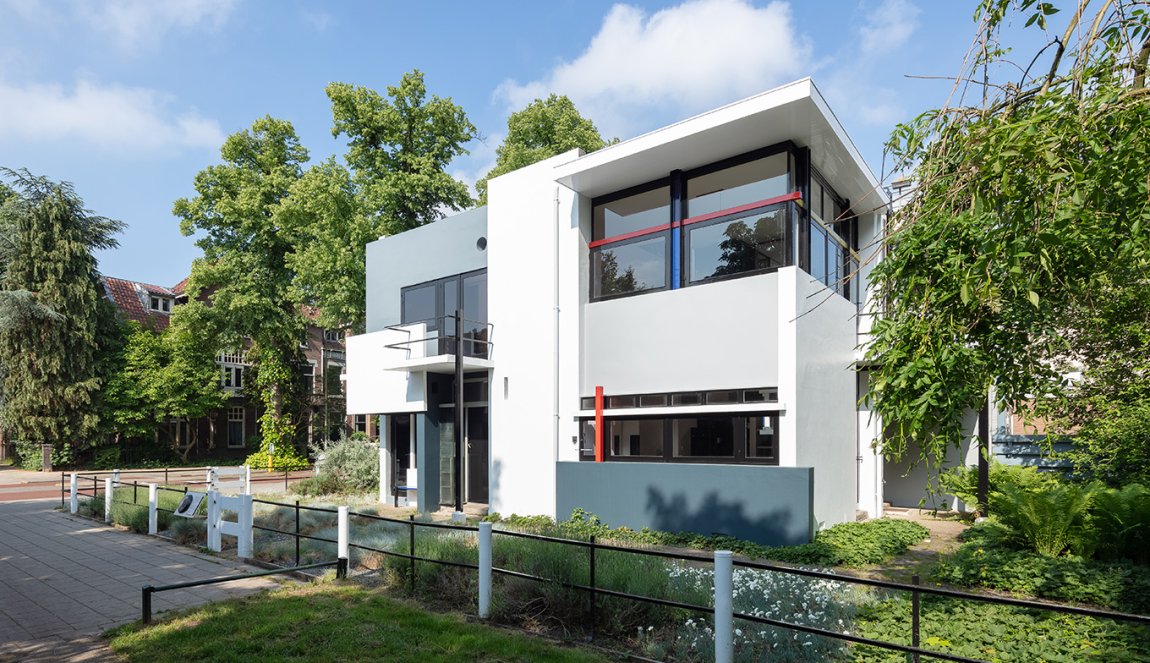 Once his Rietveld-Schröder House was completed in Utrecht in 1924, he worked from a studio on its ground floor. Following his wife's death, he moved in with Truus Schröder and remained there until he died one day after his 76th birthday.
In 1968 Amsterdam's prestigious Institute of Applied Art was renamed the Gerrit Rietveld Academie in his honour.
Works by Gerrit Rietveld
Rietveld's early work was characteristic of De Stijl, a modernist art movement whose members included Piet Mondrian and Theo van Doesburg.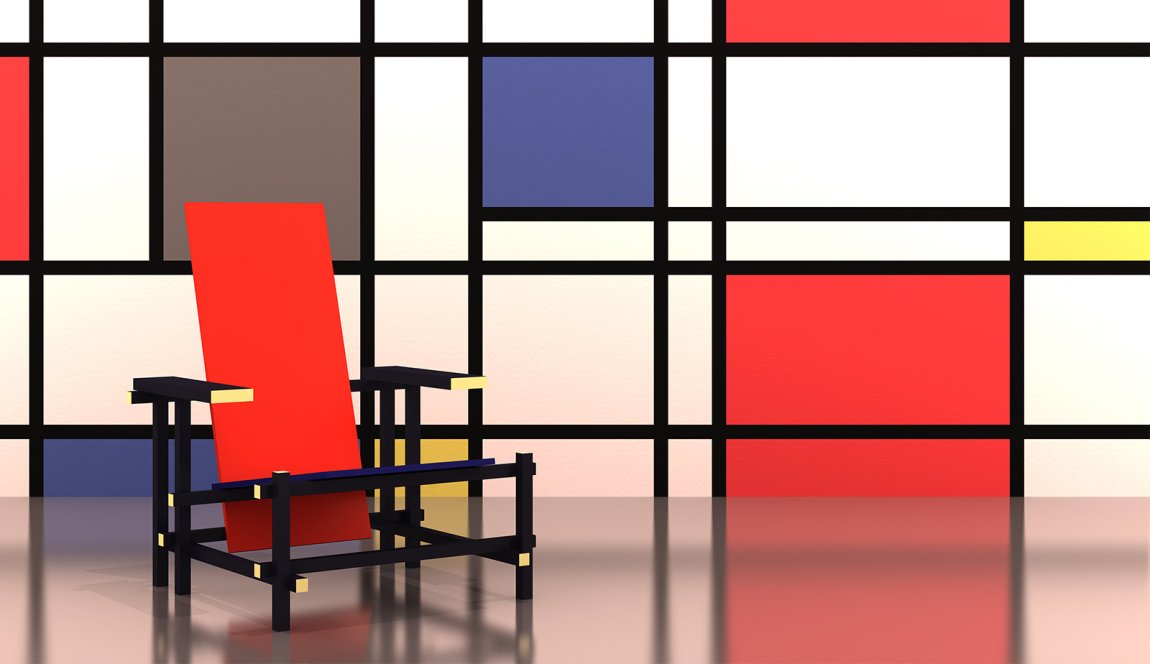 His masterpiece, the 'Rood-blauw stoel', or more simply the Red and Blue Chair, was commended for its simplicity, clarity and, in Rietveld's words, "honest design". Its abstract composition is intrinsic to De Stijl, which sought to find harmony through geometry. In 1923, on a suggestion from fellow artist Bart van der Leck, he applied a high-shine lacquer to the chair using primary colours in such a way that the planes of colour appeared to float.
The Rietveld-Schröder House in Utrecht is another of the artist's most important accomplishments. Truus Schröder adored Rietveld's work and commissioned him to design a house for her and her children. The completed Rietveld-Schröder House, and its use of light and space, was ground-breaking for 1924. Horizontal windows flooded the rooms with light, sliding doors allowed the space to be divided, and its dramatic colour emphasised the geometric shapes. In style, it was reminiscent of a three-dimensional Mondrian painting, attracting media attention from around the world. The Rietveld-Schröder House has been a protected UNESCO World Heritage Site since 2000.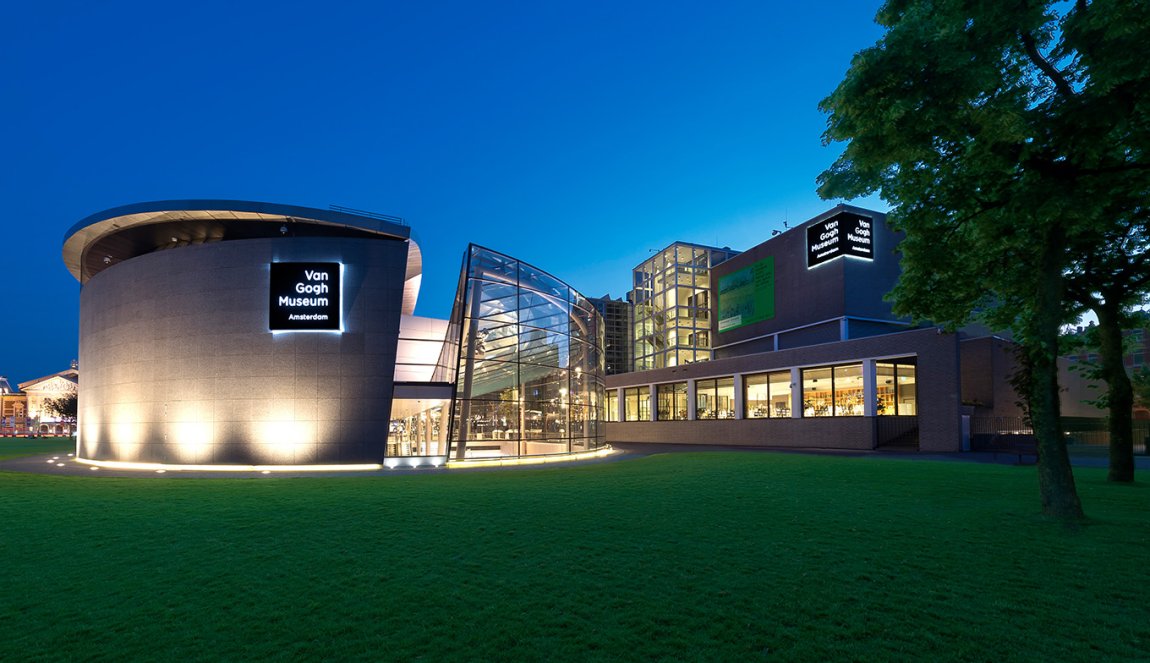 Rietveld's final project was one of his most significant: the Van Gogh Museum in Amsterdam. He passed away one year after the project began and it was completed nine years later, remaining true to his initial sketches.
Where to find Gerrit Rietveld
The majority of Rietveld's work has remained in his hometown of Utrecht. An example of the Red and Blue Chair is on display at the Centraal Museum in Utrecht, alongside several of his most celebrated designs. Rietveld's works also feature prominently in the 'Mondrian & De Stijl' exhibition at the Kunstmuseum Den Haag.
Step inside the Rietveld-Schröder House in Utrecht and take a guided tour through a piece of architecture and design history.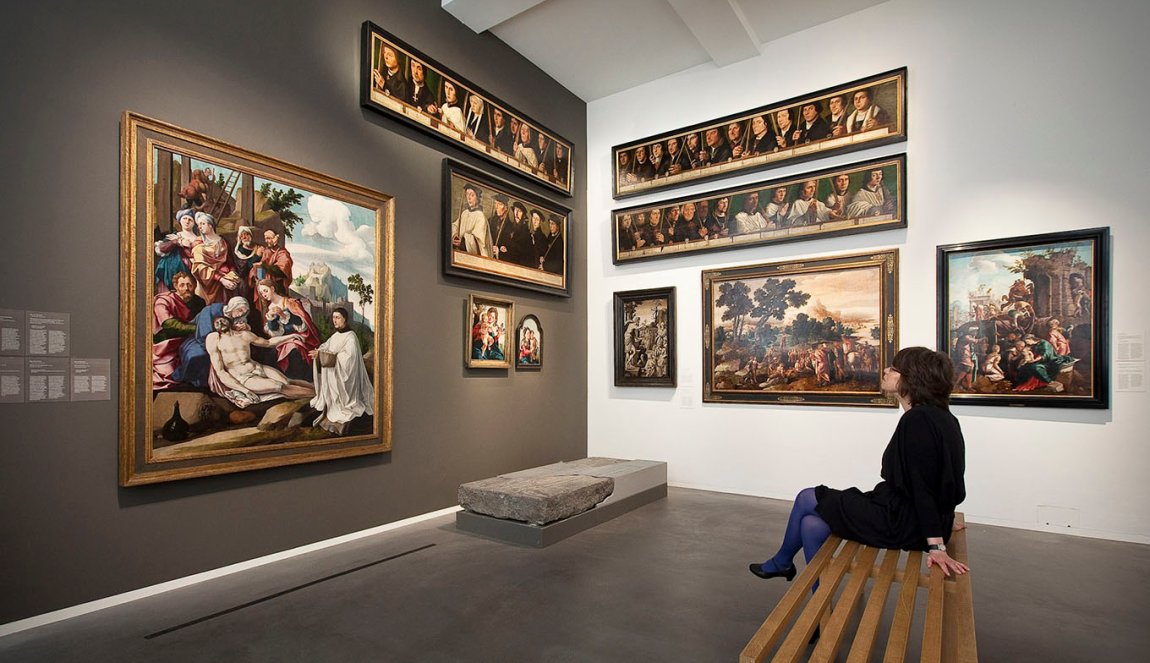 Discover the Centraal Museum in Utrecht, home to some of the most influential art in Holland.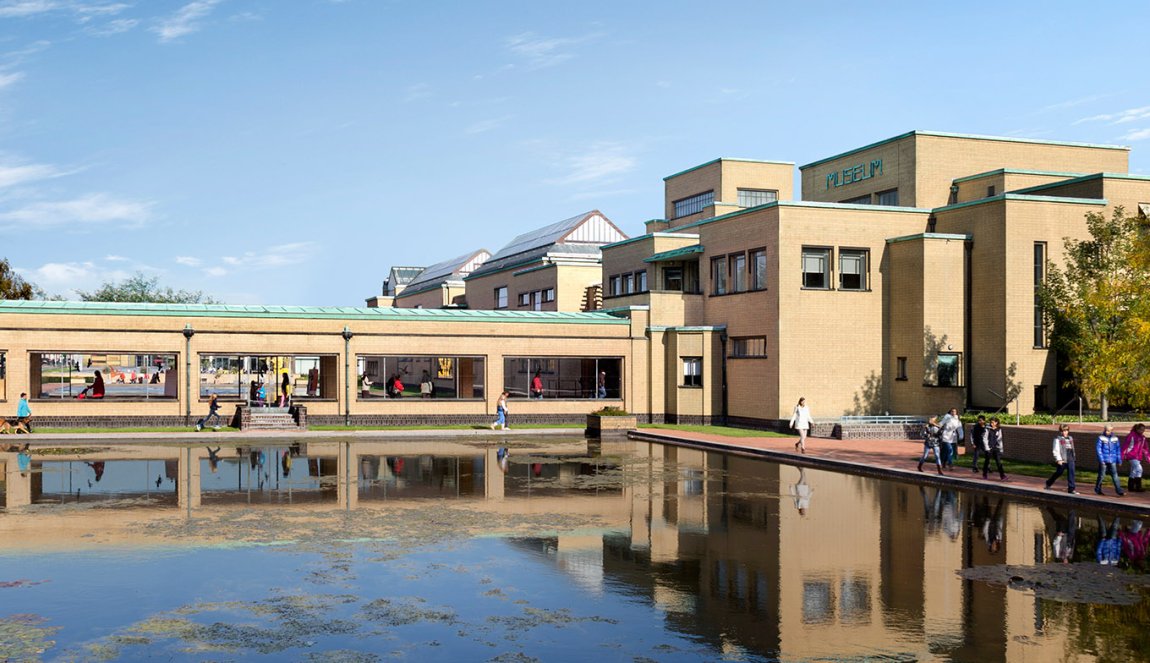 World's biggest Mondrian collection is presented in a dazzling Art Deco building of Berlage.