© Stale Grut via Unsplash
The life of Vincent van Gogh
Vincent van Gogh was born in Groot-Zundert in the south of Holland in 1853. Before deciding to be a painter in 1880, he was an art dealer, teacher, and preacher. His first works were very dark even though most great artists at the time used light, bright colours. When he moved to Paris in 1886, he learned to paint portraits and use colour. In this period, he created at least twenty self-portraits.
Vincent did not like life in the city and in 1888 moved to Arles in the south of France. In these last years of his life, he created many paintings and most of his masterpieces. In this period he also struggled with himself and had himself institutionalised. On 27 June 1890 he shot himself in the chest. He died two days later. His brother Theo, who paid for everything he needed, inherited his collection.
The work of Vincent van Gogh
Van Gogh became famous through his use of light and colour. He put thick layers of paint on the canvas with heavy brush strokes or a palette knife. His Post-Impressionist work has influenced most great art genres in the 20th century.
Van Gogh sold only a few works in the course of his life. Today his work is hugely popular and immense amounts are paid for his paintings. At the Van Gogh Museum in Amsterdam, you can see 200 paintings, 500 drawings, and 750 written documents. The museum draws 1.5 million visitors every year.
Where to find Vincent van Gogh
If you want more information about the work, life and influences of Vincent van Gogh, visit the Van Gogh Museum in Amsterdam. It has a huge collection of paintings and drawings by Van Gogh and his contemporaries. The Kröller-Müller Museum in national park de Hoge Veluwe also owns an impressive collection of Van Gogh paintings.
Editors' tip:
Discover Brabant at its most beautiful and do the Van Gogh bicycle route Etten-Leur; 49 kilometres of riding through beautiful landscapes and countless locations that influenced the painting career of Van Gogh.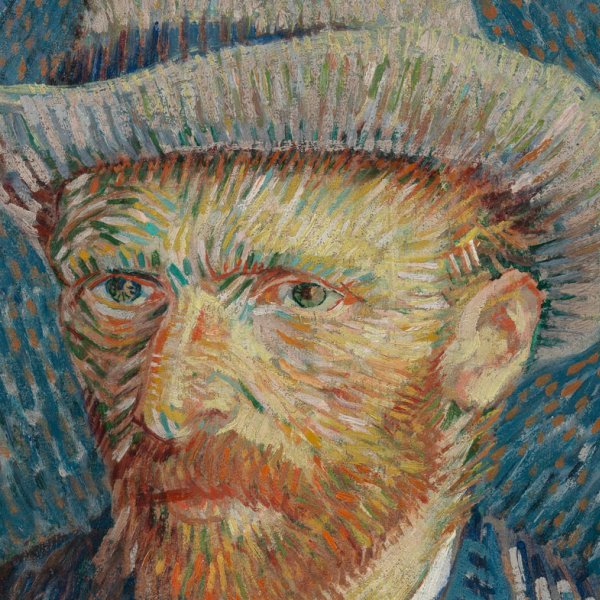 Vincent van Gogh
Visit the most beautiful Van Gogh locations and learn everything there is to learn about the life and works of one of the most famous artists of all time.
Read more