Photo: © Hollandse Hoogte via NBTC beeldbank
Famous Dutch icons
The Netherlands (or Holland) may be a small country, but it's packed with world famous icons. Discover our bulb fields, windmills, cheese markets, wooden shoes, canals of Amsterdam, masterpieces of Old Masters, Delft Blue earthenware, innovative water-management and millions of bicycles. Find out more about these and other typical Dutch highlights.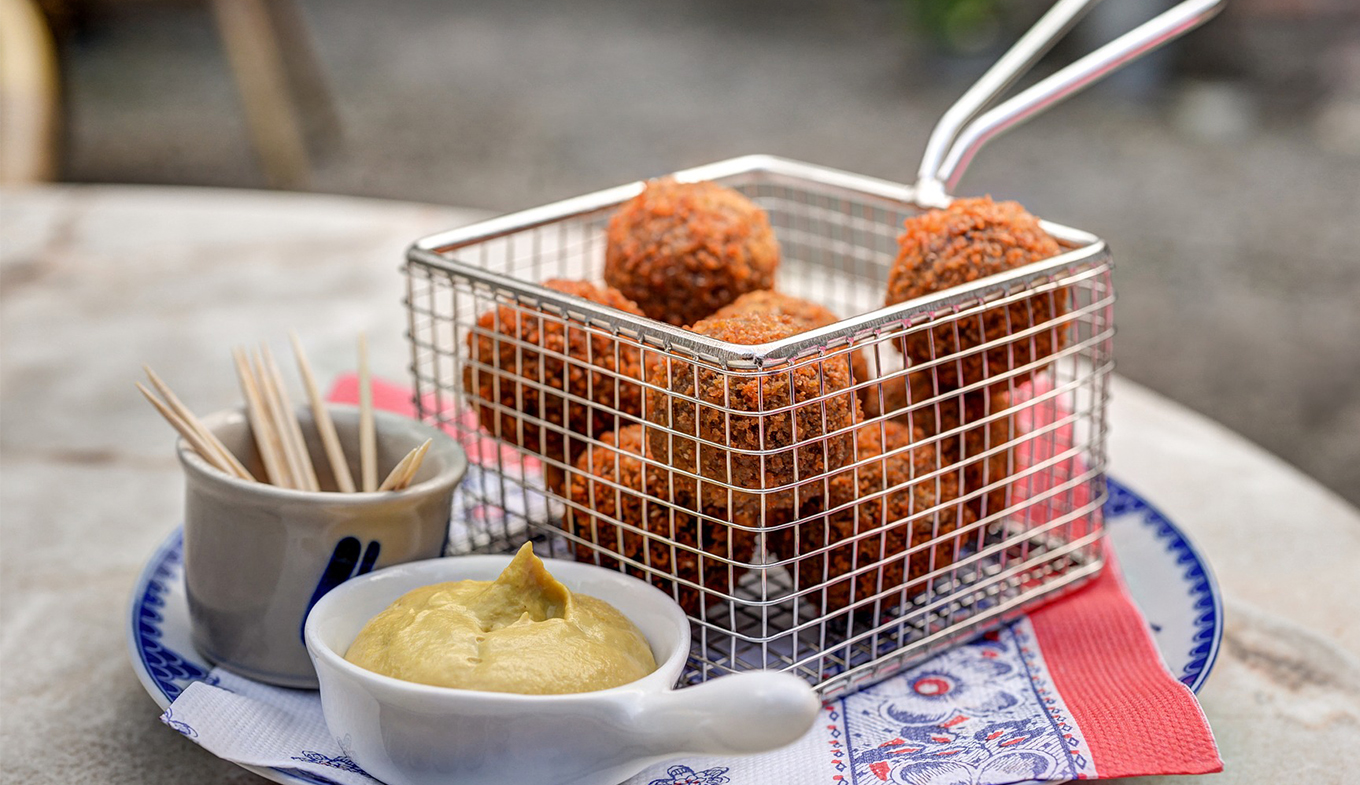 Traditional food
Sweet and savory snacks: bon appétit!
Bitterballen, stroopwafels and other typically Dutch foods. Discover our top 5 and eat like a local.
Read more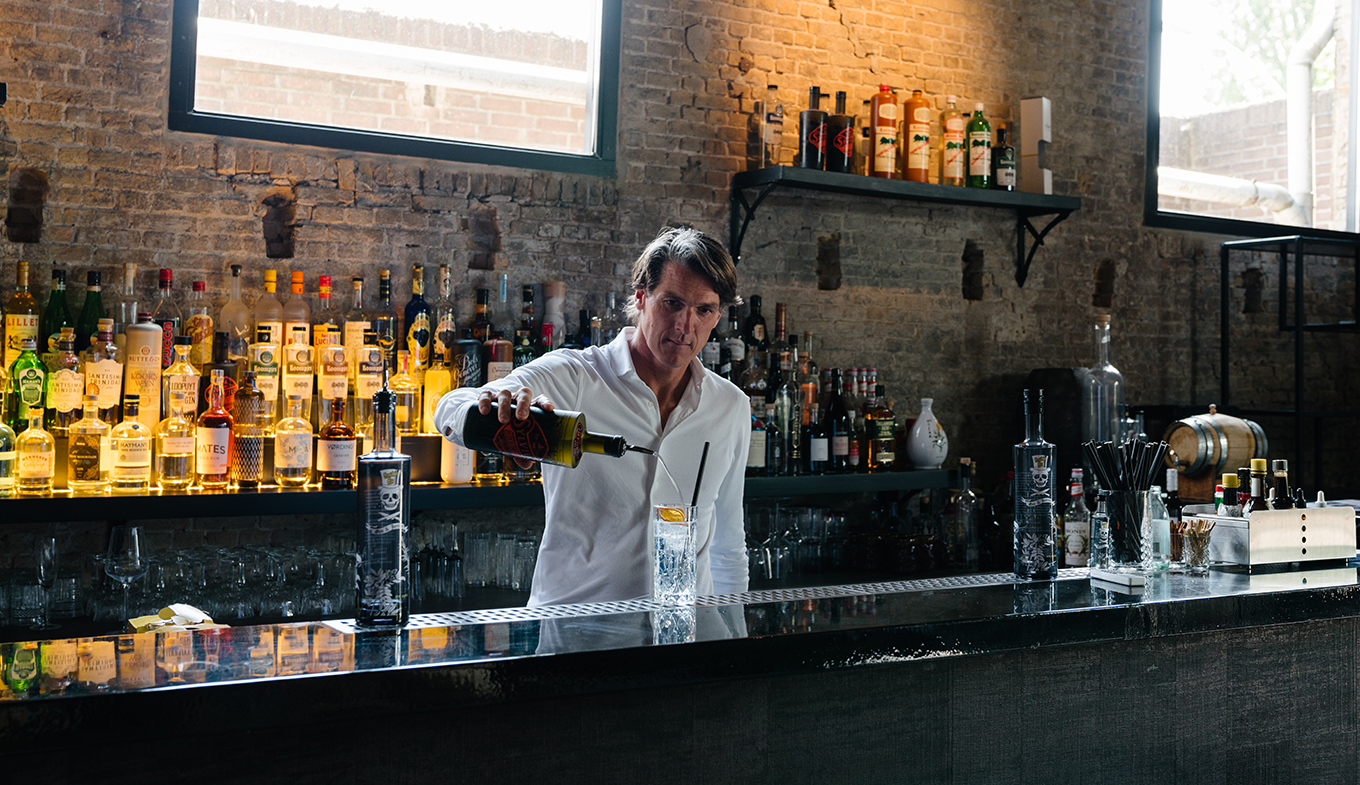 Traditional food
Tasting beer and jenever: the best tips
Discover the history of these traditional and typically Dutch drinks.
Read more
What does the Netherlands look like? Famous images of Dutch
canals
and channels and of course the
flower fields
known all over the world. Especially that one iconic flower: the tulip. Other well-known traditional things from the Netherlands are the
windmills
in the polders,
Delft blue
pottery and wooden
clogs
. Rembrandt, Vincent van Gogh, Mondriaan... they are world famous painters from the Netherlands. Internationally, the
Dutch Masters
are held in high regarded. But the Netherlands is also known for its famous waterworks such as the
Afsluitdijk
or the Delta works, and for creating "
new land
" from the sea. To get somewhere, the Dutch like to take the bicycle. People grow up with
Cycling
in the Netherlands! In the city, in nature, to work, with bicycle bags, trailers or an electric motor. And do you know
typical Dutch food
? Cheese, herring, licorice and bitterballen... The Dutch love it.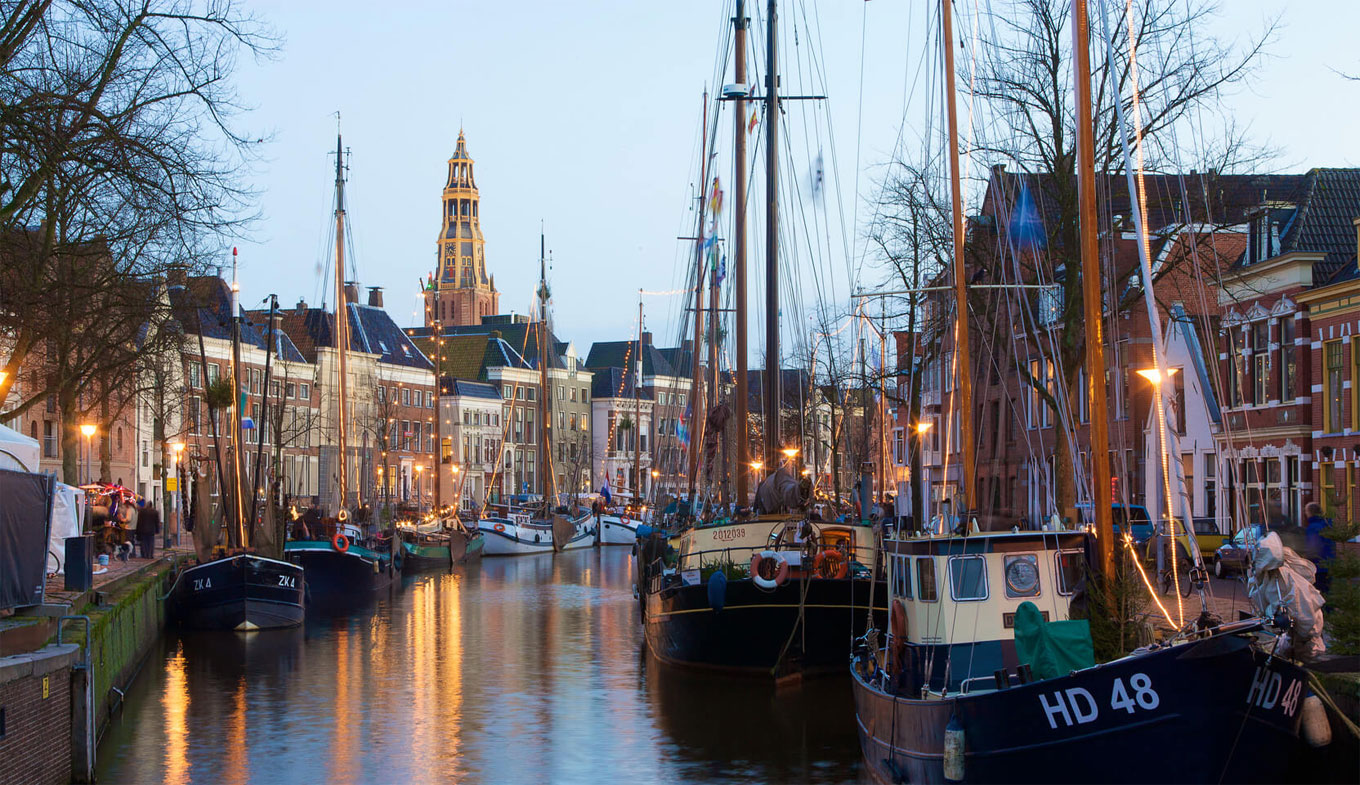 14 hidden gems for your bucket list
You love traveling and want to get off the beaten track? Discover our selection of hotspots in the Netherlands that will definitely surprise you.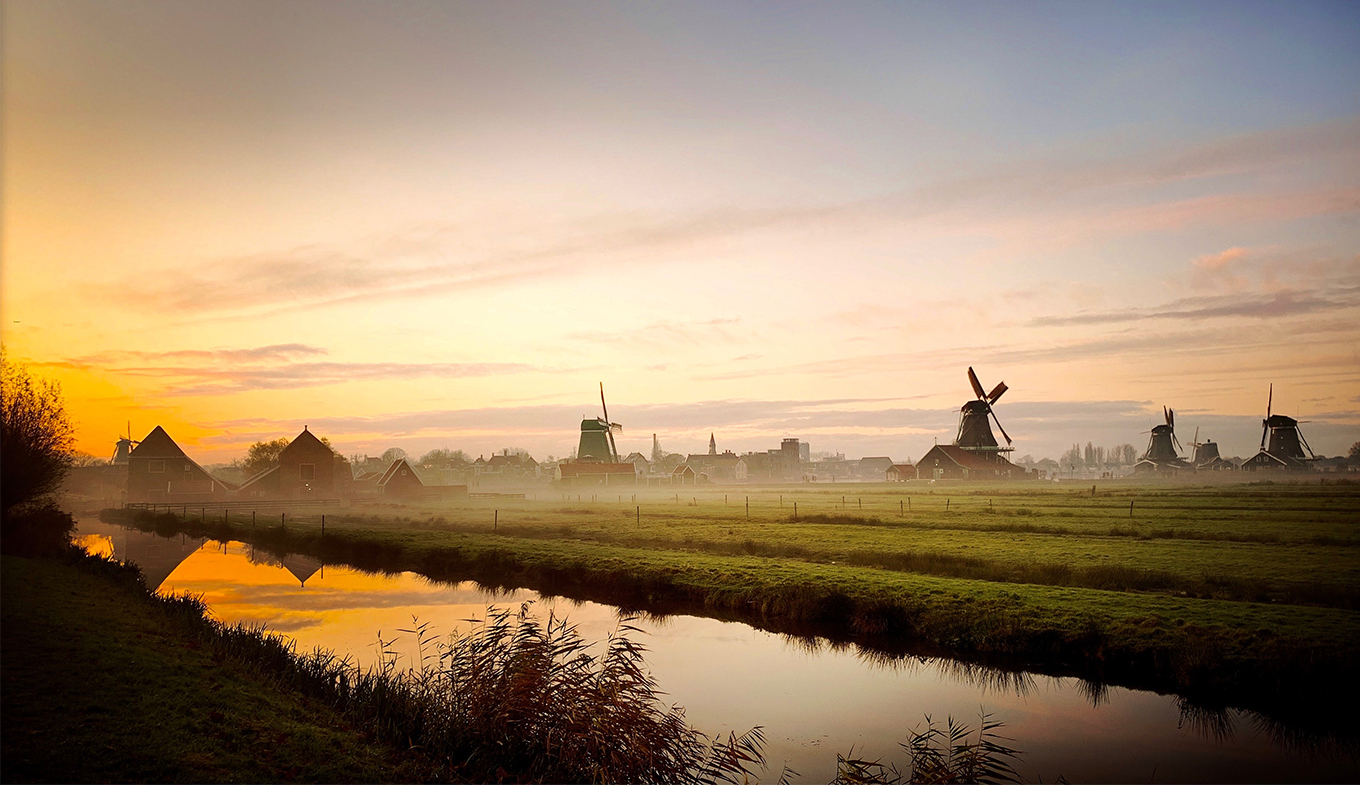 Discover Holland in every season
Planning a holiday in Holland? These are the holiday tips for spring, summer, autumn and winter in Holland.