© Marc Venema via Shutterstock
Category:

BIT article
IJsselmeer Tour by bicycle
The famous IJsselmeer Tour, also known as the Zuiderzee bicycle route, is one of the loveliest long-distance cycle routes in Holland. You will ride through beautiful historic fishing villages, unique nature reserves and wide polder landscapes.
One of the most popular long-distance cycle routes.
Four hundred kilometres of cycling enjoyment for real bicycle lovers!
Through a unique quintessentially Dutch landscape.
© Claire Slingerland via Shutterstock

© Public Domain Pictures

© Heliante Moningka

© Marketing Oost
Historic towns
The Zuiderzee Route is four hundred kilometers long! A real long-distance cycling route that you can do in stages to see the Netherlands at its most beautiful! You will visit Amsterdam of course, as well as old Dutch villages like Volendam, Edam and Marken. These villages are centuries old and have retained their medieval narrow streets, canals and drawbridges. In Enkhuizen with its Zuiderzee Museum, you will have the opportunity to explore life as it used to be around what was once the Zuiderzee. Other unique sites you will discover on this IJsselmeer Tour are Spakenburg and Bunschoten. These are deeply religious villages in which people still live traditionally, trading fish, bread and biscuit. Hundreds of women still wear their traditional costumes daily. Visiting the towns on the itinerary of the Eleven Cities Tour (ice-skating marathon), such as Workum, Hindelopen and Stavoren, is another highlight of the tour.
Nature reserves
You will cycle through polder landscapes and forested areas, through Nationaal Park Nieuw Land in Flevoland, as well as across the 32-kilometer Afsluitdijk. In addition, the route will take you through extraordinary nature reserves like the Wieden and Weerribben.
Practical information
The IJsselmeer Tour consists of the following three national bicycle routes: LF21, LF22 and LF23. The complete bicycle tour takes eight days to complete although you can always shorten or modify your route – for instance using the 'junction routes'.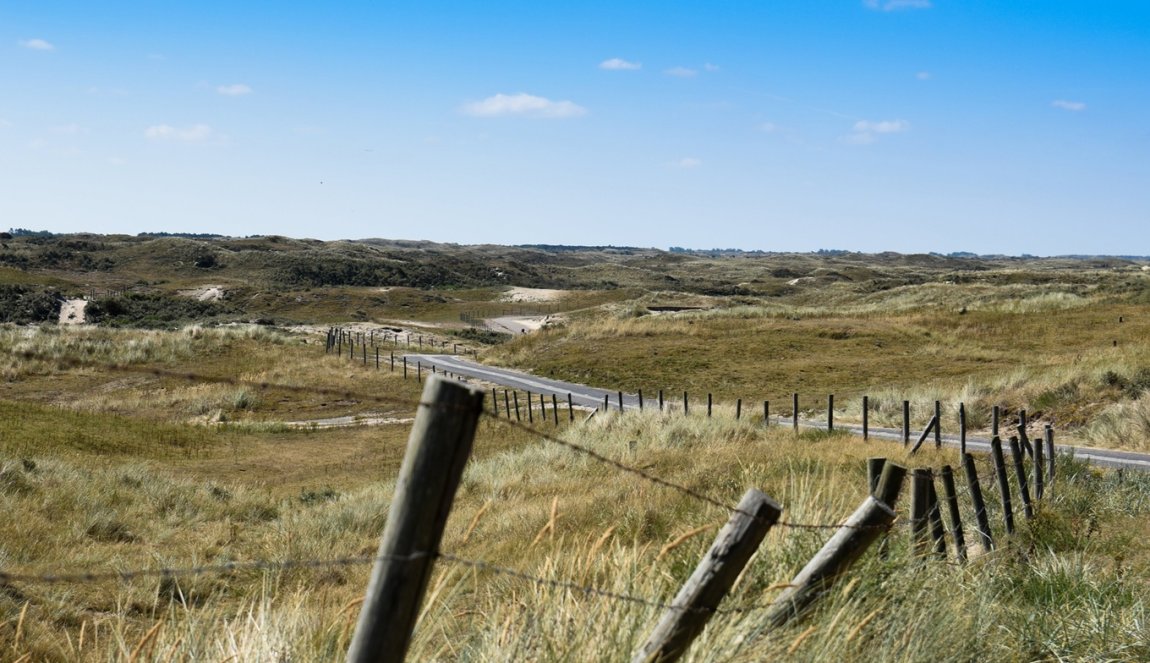 The Dutch coast is endless. Cycle past dunes, beaches and mud flats and admire the unique flora and fauna.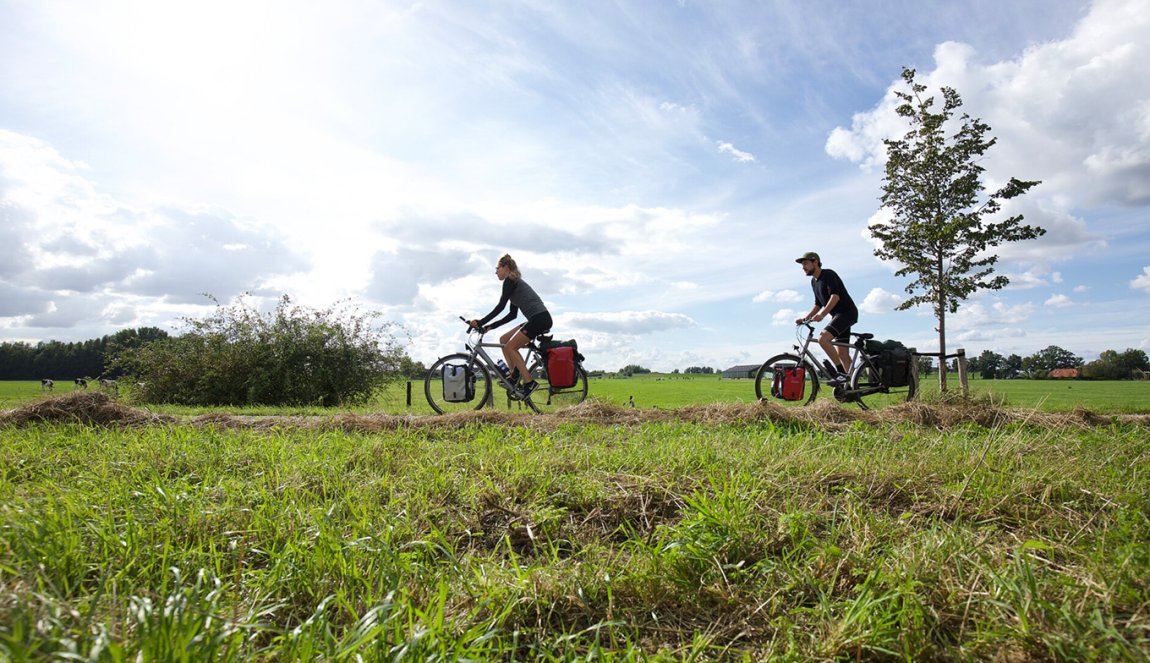 Hop on your bike to explore the Netherlands with multi-day cycling holidays based on themed routes.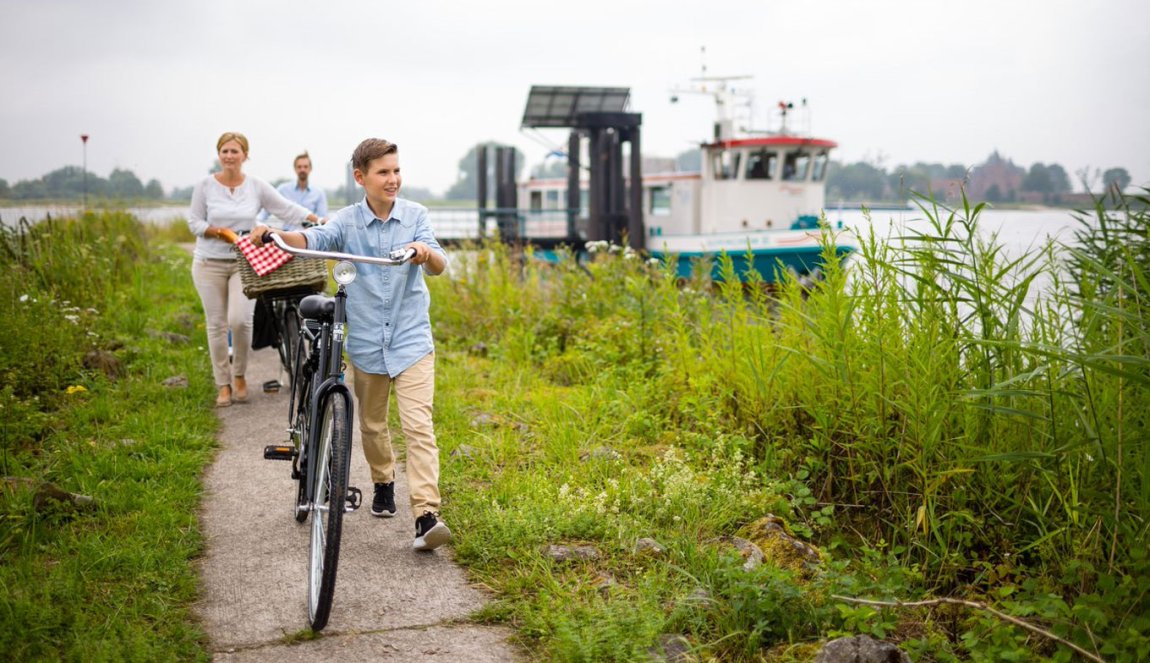 The biggest national monument in the Netherlands is prime cycling country. Discover the military heritage, beautiful landscapes, and the best restaurants, museums and fortified cities along the way. Join an organized tour or explore the area on your own – the New Dutch Waterline has something to offer for everyone. These are the absolute must-see routes.