Corona (Covid-19): Information for visitors to The Netherlands
Are you currently in The Netherlands or are you about to travel to The Netherlands? On this page you will find information on the current situation and useful links to relevant information sources.
General information on Covid-19 virus and frequently asked questions and answers can be found on the website of the Dutch National Institute for Public Health and Environment (RIVM).
Overview most important measures (updated daily)
Until June 1 gatherings are no longer allowed.
Everyone in The Netherlands has to keep a minimum distance of 1,5 meters to one another – unless they belong to the same family. Failure to comply with this rule can result in a 400 euro fine.
As of March 18, the borders of the Schengen countries (a.o. The Netherlands) are closed for all non-essential travel from non-Schengen countries for a period of 30 days.
Travel between Schengen countries is allowed, do keep in mind that some Schengen countries have also closed the Schengen borders.
Everyone in The Netherlands is requested to stay at home as much as possible and to only venture out for essentials such as grocery shopping and other urgent business.
In general this means that museums, theaters or public spaces, like attractions will be closed.
Restaurants and cafes are closed. Some restaurants offer take-out, collecting meals at these restaurants is allowed.
Supermarkets and shops who sell daily necessities are open and need to follow the rules strictly.
Schools are closed untill the 28th of April.
Travel advice for travelers to The Netherlands / cancellations
As of March 18 the EU-countries have decided to drastically limit travel to the Schengen area from non-Schengen countries. Travel between Schengen countries is allowed, although some countries have closed borders within the Schengen area. The situation is continuously changing, including measures and rules. Please get in touch with your travel operator or insurance company to assess what the measures mean for your specific situation in case travel planning changes and (part of) your trip is canceled.
Transportation to and within The Netherlands
In The Netherlands you can currently still use train, bus, tram or metro. It is advised not to use public transport in case you have a fever or respiratory issues - or are not in overal good health. In case you would like to use public transport, please check out the latest information about departure times and potentially adjusted timetables prior to travel.
Opening times museums, theaters, attractions and other tourism locations
Up to and including June 1 all public gatherings of more than 100 people are canceled. Many if not all tourism locations are closed or have adjusted opening times.
Please be aware that in light of the current situation the information on Holland.com can be outdated. Please check out the website of the places you would like to visit prior to traveling.
Opening times restaurants and cafes
All restaurants and cafes are currently closed up to and including April 28. Take-out or home delivery of food is allowed. Check out the website of the restaurant to see which take-out or delivery options they offer. Coffeeshops are closed, but some offer take-out options.
Number of Covid-19 cases in The Netherlands
The current number of Covid-19 infections can be found on this page of the RIVM.
General hygiene protocol
It is advised to adhere to the following basic measures to prevent further spread of the Corona virus:
Wash your hands frequently with soap

Cough or sneeze in the inside of your elbow

Use disposable paper napkins

Do not shake hands

Stay at home in case you have symptoms of a cold or flu

Limit social contact

Always keep at least 1,5 metres distance from other people
Health complaints: what to do
Are you in The Netherlands and do you have a cold or an elevated temperature up to 38,0 degrees Celsius?

Stay at home, get well first and make sure you do not come in contact with others. You do not have to call a doctor, you have mild symptoms. 

Are your complaints getting worse? Do you have a fever (more than 38,0 degrees Celsius) or you have a cough and trouble breathing?
In case of serious complaints also get in touch with your travel operator and/or insurance company. They can assist you with further options.
Hospitalization & travel documents: get in touch with your embassy
The Embassy or Consulate of your country can assist you in case of calamities when you are in The Netherlands, such as disasters, issues with travel documents or hospitalization.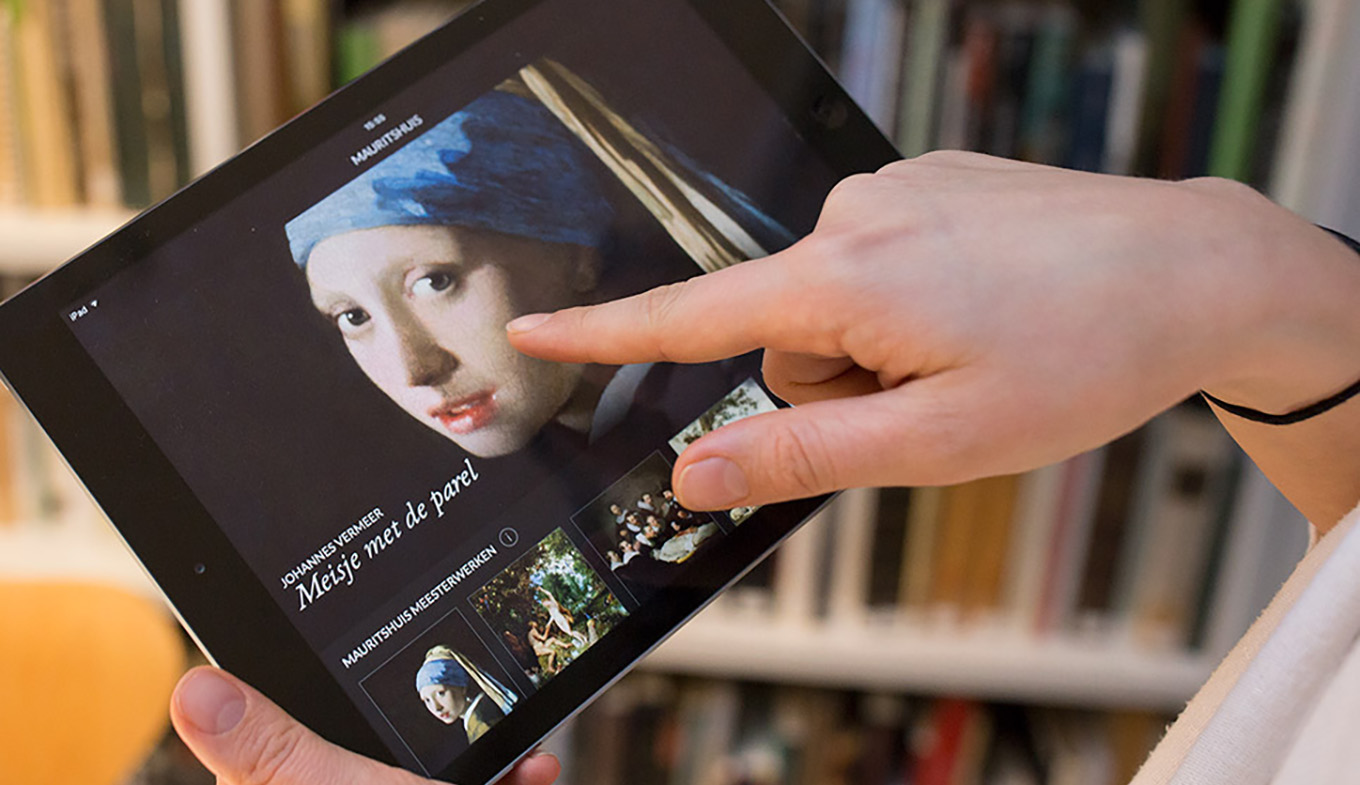 Museums
Visit the museum online
Join the live tour by a museum director or immerse yourself in the artist's world. 9x enjoying Dutch Masters and art in the online museums.
We wish you a safe stay in The Netherlands.