Canals of Amsterdam
40,966 Views
A visit to Amsterdam isn't complete without enjoying the canals. They are a symbol of Amsterdam and of great cultural and historical value. In 2010 the World Heritage Committee decided to submit the 17th century canal ring area in Amsterdam to the UNESCO World Heritage List.
Enjoy this unique UNESCO World Heritage Site.
Stroll past the centuries-old canal houses.
Take a canal cruise and discover the canal ring from the water.
Amsterdam Canals on World Heritage List
According to UNESCO, the canals are cultural heritage of "outstanding universal value". The city of Amsterdam also does its utter best to maintain and protect the canal
Amsterdam Canals Musts
Though every canal is beautiful and unique in itself, there are some absolute musts:
The Golden Bend: the canal from 'Leidsestraat' to 'Vijzelstraat' has the most beautiful and magnificent stretch of canal houses of Amsterdam.
One view, fifteen bridges: the bridge on the corner of 'Reguliersgracht' and 'Herengracht' has a unique view over fifteen bridges. Make sure you stand on the side of the street with the odd numbers.
Magere Brug: the 'Magere Brug' (Skinny Bridge) is one of the most picturesque bridges of Amsterdam. At night the bridge is romantically illuminated. 
Canal tour: enjoy the beautiful canals and canal houses from the water with one of Amsterdam's many canal tours. 
Canal cruises
The best way to enjoy Amsterdam's canals is from the water. You can rent a paddle boat and explore the canal belt at your own pace. If you prefer to take things easier, take a canal cruise where a guide will tell you all about the history of Amsterdam.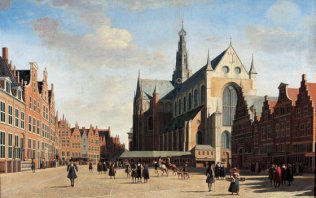 The Dutch Golden Age (17th century) was a period of tremendous wealth for the Dutch Republic.
Read more
Watch this video: City Film Canals of Amsterdam
More in this region
The largest flower auction in the world.

Read more

Discover what Schiphol Airport has to offer travellers.

Read more

Discover the best hotels near Amsterdam Airport Schiphol here.

Read more

After a visit to Zuid-Kennemerland you will understand why people have wanted to live in this area for many centuries.

Read more

Hip beach cafes and Ibiza-like surroundings are to be found in Bloemendaal

Read more

The Cobra Museum in Amstelveen ensures that the avant-garde art movement CoBrA is kept alive.

Read more
Do you like this theme? You might also like: