Leiden
Leiden is a university city that is known primarily as the town in which Rembrandt van Rijn was born. This is where the world-famous old master took his first steps on the path towards an amazing life as a painter. But Leiden is much more than this…                     
A day in Leiden
Chic or casual, new or vintage: Leiden is the place to go for shopping.

Read more

Leiden is a city of waterways, university buildings and the most beautiful street in the world.

Read more
Not to miss in Leiden
The Visbrug and Koornbrug are the two most beautiful bridges in Leiden.

Read more

Discover more than 400 years of art and history in Leiden's municipal museum.

Read more

Find a table on a terrace on the western edge of the city right next to the centuries-old city gate.

Read more

Visit the oldest church in Leiden and admire its beautiful interior.

Read more

Climb the thousand year old citadel in the centre of Leiden.

Read more

Countless idyllic inner courts and gardens lie hidden from sight behind high walls and closed gates.

Read more

Discover a treasure trove of world cultures in one of the world's oldest ethnological museums.

Read more

The SieboldHuis in Leiden revolves around the special relationship between Japan and Holland.

Read more
Discover Leiden
Discover the varied museum offering in Leiden here.

Read more

Explore the best tours through Leiden and its surroundings.

Read more

Discover Leiden as seen through the eyes of the locals with this series of secrets of the city.

Read more
Search hotels
Top destinations
Top hotels in Leiden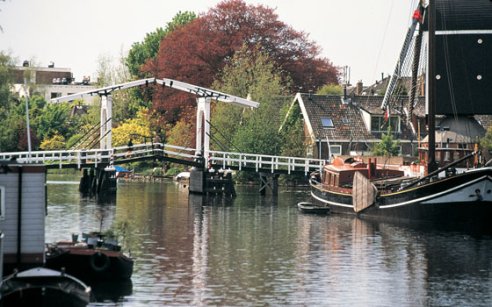 After Amsterdam, Leiden is the city with the greatest number of bridges, canals and moats. Discover Leiden from the water.
Read more
Shopping in Leiden
Every Saturday the best market in Holland arises in Leiden's city centre.

Read more

Stroll through the very same streets where Rembrandt used to walk.

Read more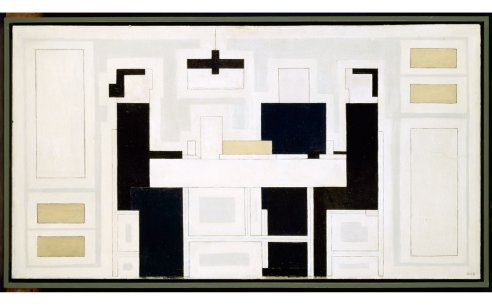 Leiden is the city in which Theo van Doesburg created the foundation for De Stijl. It is also where you will find Museum De Lakenhal.
Read more
Leiden Details
Apart from Amsterdam, Leiden's inner city has the greatest number of waterways and bridges in the country. Every summer an amazing parade of boats and other floating vehicles sail through the city's canals. The inner city is also lined with gentlemen's houses, university buildings and museums with surprising exhibitions. Naturally this student town boasts a broad variety of attractive terraces, restaurants and cafes.
The area around Leiden also has plenty to offer. Go sailing on the Kagerplassen lakes, sun bathing on Katwijk's beach or ride a bicycle through the flower-bulb region. All these Dutch highlights are just a 30-minute ride away from Leiden's town centre. In short, there are many reasons to visit Leiden.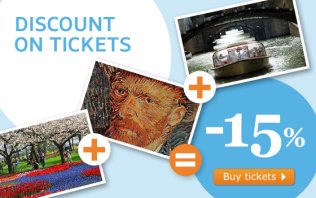 Pre-order your tickets for Holland museums & attractions in our ticket shop and save instant money on combination deals!
Buy discount tickets
Other places that might interest you
The Hague is the Royal Residence and political heart of Holland. Learn more about The Hague and the nearby beach of Scheveningen.

Read more