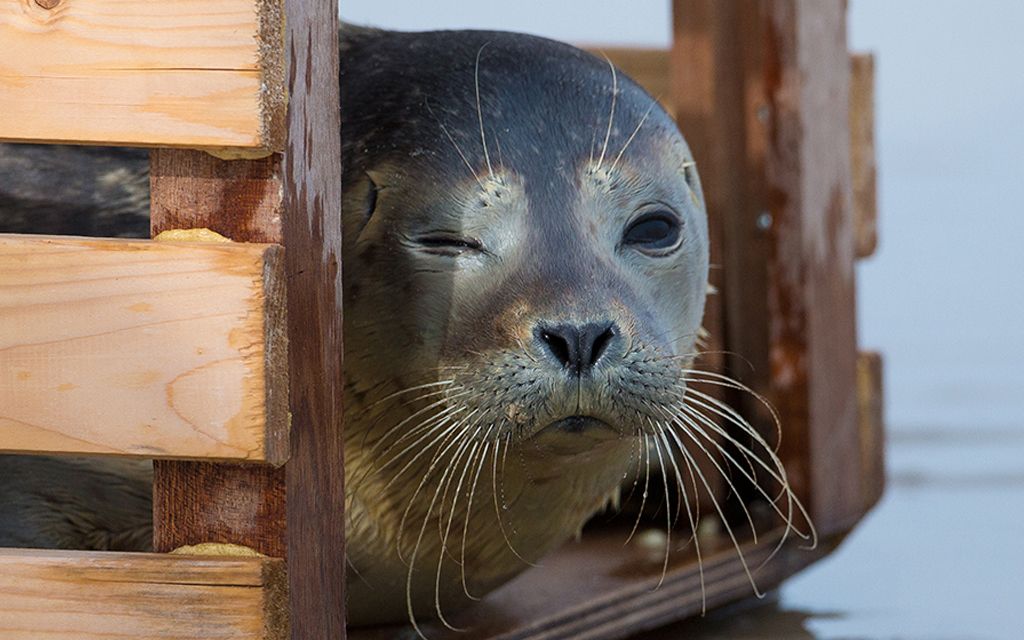 Photo: © Zeehondencentrum Pieterburen
Sick seal refuge
The center was founded in 1971 to rehabilitate sick and injured seals. What started as a simple crèche evolved into a professional scientific research-based seal hospital, with accompanying facilities such as quarantines, a laboratory, a chemist and all the research equipment imaginable. All seals are released into the wild after their rehabilitation period.
© Zeehondencentrum Pieterburen

Seals at the Seal Rehabilitation and Research Centre Lenie 't Hart
Accessibility
You can reach Pieterburen by car or public transport. The SRRC has several activities for children and organizes special programs during the summer. The seal sanctuary is accessible for disabled visitors. The entrance fee is only few Euros, but extra donations are much appreciated.