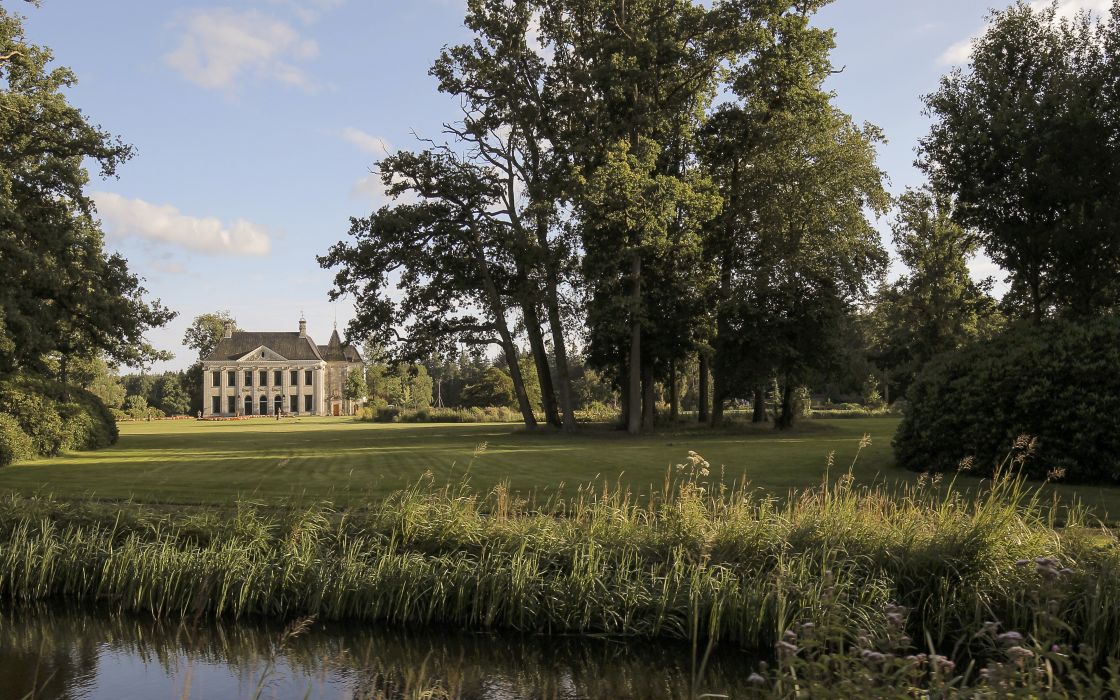 Singraven's long history
The Singraven country estate is first recorded in 1381 as an agrarian farmstead owned and leased by the Bishop of Utrecht. Over the centuries, Singraven changed ownership several times. The first country house was built in 1415. The current stately home, a grand neoclassical affair, was built in the second half of the 17th century by the aristocratic Sloet family.
The estate's last private owner, Willem Frederik Jan Laan, was an avid collector of art and antiques. His collection is now exhibited in the house and can be seen on guided tours. Visitors can also walk or cycle through the estate's beautiful grounds and visit the historic water mill, the last water-powered saw mill in the Netherlands.
Landscape marvels
Singraven's grounds are varied, including woods, avenues, fields and the ever-present River Dinkel winding its way through the estate. The landscaped park surrounding the country house and the arboretum, designed by renowned Dutch landscape architect Leonard Springer, can be visited during the opening times of the farm shop. These grounds are part of a grand Dutch tradition: the castle and country house gardens, dotted all over Holland, are often as beautiful as the historic country houses and castles they accompany.
Opening times
The house can be visited on guided tours only. The tours take place at fixed times from April through October, Tuesday to Thursday, 11:00 and 14:00; July and August also tours on Saturdays at 14:00. Check the website for dates and times outside these periods.
The park and arboretum: April through October, Tuesday to Saturday, 10:30-17:00, Sunday, 12:00-17:00; November through March, Thursday and Saturday, 10:30-17:00, Sunday, 12:00-17:00. Different opening times apply for other buildings and parts of the estate.