© Olafpictures via Pixabay
Luxury fashion shops, artistic boutiques and large department stores –
Nijmegen
has something to offer for every style and every budget. With its many welcoming, historic streets, Nijmegen is one of the better shopping cities in Holland. It also boasts the oldest shopping street in Holland!
Every budget
The best known shopping streets featuring the large chain stores and big brands are Molenstraat, Marikenstraat and Burchtstraat. We recommend the oldest shopping street, Lange Hezelstraat, and Stikke Hezelstraat for smaller boutiques and great galleries. If you are looking for great design, go to Houtstraat or Van Welderenstraat.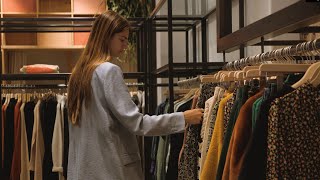 Watch this video: Shopping Nijmegen
Take a break
The shopping streets of Nijmegen are clustered around a small centre so you rarely have to walk far. If you want to sit down for a drink and a bite to eat, Nijmegen also has a large selection of cafes, terraces and excellent little restaurants.