© LEGOLAND Scheveningen

© LEGOLAND Scheveningen

© LEGOLAND Scheveningen

© LEGOLAND Scheveningen
LEGOLAND Scheveningen's amazing attractions
Attractions abound at LEGOLAND Discovery Centre Scheveningen. LEGO is all about building new creations, and they don't get more spectacular than MINILAND, a gigantic miniature city built using more than 1 million LEGO bricks. Kids are free to explore the beaches, roads and buildings of this remarkable place. Thousands of residents and grand buildings are dotted about, including famous landmarks from The Hague and Scheveningen – some of which took more than 500 hours to finish.
After MINILAND, test your skills at the LEGO NINJAGO Training Zone, where youngsters can try to avoid being lasered in the interactive labyrinth. Different levels of difficulty help turn budding shinobis into bona fide ninjas. After that, step aboard the Imagination Express and use your magic wand to score points as you're whirled through a special LEGO city, or head to the Build & Test Zone to create and race with your very own LEGO vehicle. Younger kids, meanwhile, can let their creativity bloom at the LEGO DUPLO Park.
Go on an action-packed adventure at LEGOLAND's 4D Cinema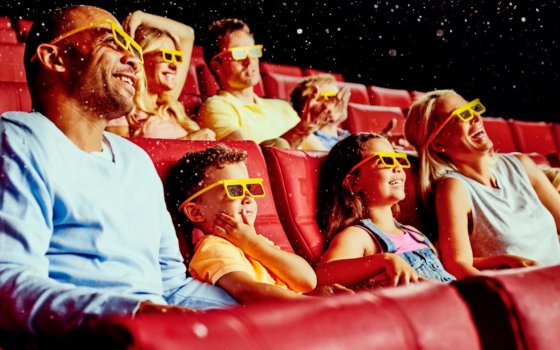 How do you improve on the traditional cinema experience? Add wind, rain, snow and even lightning. A pleasure dome for young and old alike, the LEGO 4D cinema's special effects lets the whole audience become part of an action-packed 3D adventure. And, as there's a variety of films to enjoy, you'll want to go straight back in once you're done.
Become a master builder during a creative workshop
LEGO isn't just a toy, it's a way of life. And youngsters who want to truly master the art of these brilliant bricks should head straight to the Creative Workshop. Here kids can learn from master builders, craftspeople who have spent hundreds of hours perfecting their trade and building some of the centre's most breath-taking buildings. After a lesson, youngsters can use what they've learned to build their own awesome LEGO creations.
Shopping, snacks and SEA LIFE in Scheveningen
When all the excitement has died down, you can re-energise with something to eat and drink at the LEGO-themed café or terrace. Also, don't forget to grab a memento of the day at the shop, which is brimming with some of the company's most in-demand products. And when you're finally ready to leave, you'll be thrilled that SEA LIFE Scheveningen is right next door, meaning an underwater world filled with hundreds of fish, penguins, sharks and more is at your fingertips.