© Kavalenkau via Shutterstock
Get lost among the tulips
See Keukenhof in bloom with the flower park's immersive 360-degree videos of technicolor daffodils, hyacinths and, of course, tulips. Dutch gardeners have been cultivating tulips for more than 400 years and today you can see 26 different varieties blossoming in the Keukenhof. The close-up shots of waxy ruby-red bulbs, delicately fringed yellow blossoms and plum-colored petals showcase just how diverse tulips can be. Check out the interviews with Keukenhof's expert gardeners for fun facts about the flowers or click on the "enjoy the park" videos to have the kaleidoscopic fields all to yourself.
Immerse yourself in Golden Age art
The Hague's Mauritshuis is home to the best of Dutch painting from the age of Rembrandt. Via their various online offerings, you are offered a window into the art and history of the Dutch Golden Age. Masterpieces include The Anatomy Lesson of Dr. Nicolaes Tulp by Rembrandt, The Goldfinch by Carel Fabritius and Vermeer's Girl with a Pearl Earring. The Mauritshuis has also teamed up with Google Arts & Culture to initiate Meet Vermeer, the most complete platform about Johannes Vermeer's life and paintings.
Cruise the canals
There is a network of more than 165 canals, covering some 100 kilometers, that spirals outwards from Amsterdam's city center. The three main canals at the heart of the UNESCO-listed Canal Ring are Herengracht, Prinsengracht and Keizersgracht. A cruise along these particularly picturesque waterways passes by some of the city's most popular attractions, including 1,500 historic buildings. Watch this video that puts you front and center on a glass-enclosed boat as it coasts through Amsterdam, passing by gabled canal houses, beautiful bridges, houseboats, the NEMO Science Museum, Central Station, EYE Amsterdam and other iconic attractions. It is a calming and meditative way to get a taste of one of the world's most spectacular cities.
See the windmills
Not even a virtual journey to the Netherlands is complete without visiting the windmills and bucolic countryside of the Zaanse Schans. Mouse and pan across the classic Dutch landscape with AirPano's 360-degree interactive images, complete with clickable icons that offer further details and information about the location. Or see what's happening in real-time on webcamtaxi's livestream. There's no better way to start your day than watching a misty sunrise over traditional wooden windmills and storybook houses along the River Zaan.
Take in a Dutch concert
You can watch – and even dance along to – performances from across the Netherlands on your computer, phone or tablet. On every weekday, for example, the Rotterdam concert hall De Doelen livestreams a lunchtime performance, covering everything from classical piano to world groove, by renowned Dutch musicians. Meanwhile, the internationally acclaimed New European Ensemble plays regular livestreamed concerts from their hometown of The Hague. For something more casual, you can attend a concert courtesy of the Amsterdam Music Project and set in a fairy-light-strewn houseboat studio. In most cases, you'll even be invited to stick around for a chat afterwards. Cultural!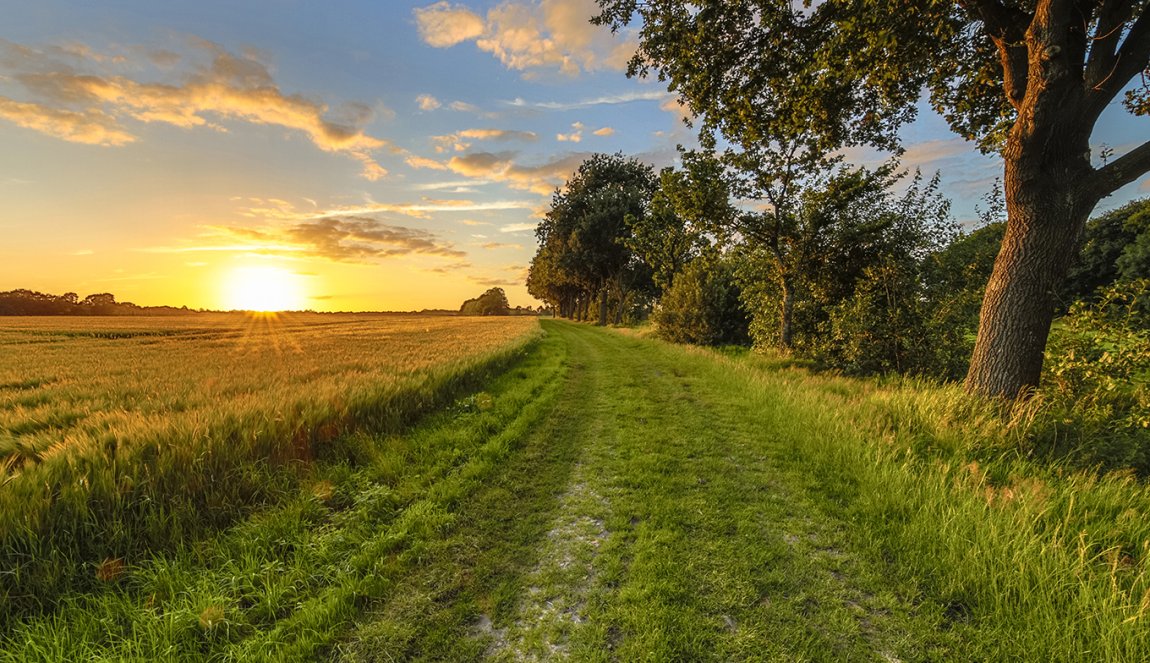 Dream now, visit us later
We are currently fighting against the coronavirus too, but that doesn't mean there is nothing to do! You can find more information on this page, from up-to-date information about the current situation in the Netherlands to virtual tours and experiences for a small holiday from your own home!