Bob Hendrikx brings life to coffins
Every person takes more away from the Earth than they give back, but Bob Hendrikx just might change this process. Bob developed the Loop Living Cocoon: a coffin made from living material. This amazing invention clears human remains and enriches the ground in which it was buried.
Bring yourself, Bob will do the same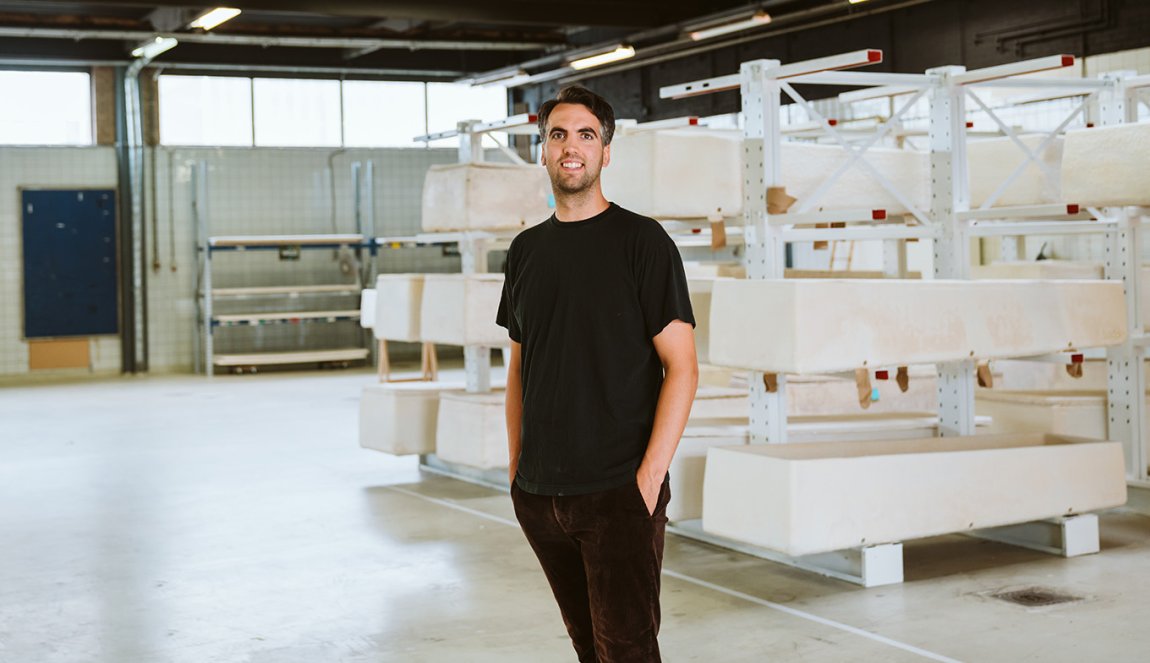 Bob Hendrikx (28) is an inventor, bio-designer, and founder of Loop Biotech through which he makes eco-friendly coffins from living material.
Death breeds life
The Living Cocoons are made from mycelium, the underground fungal network of mushrooms. "In fact, we don't make the coffins at all," Bob explains. "We grow our products. The process takes seven days during which we add the ingredients, hemp fibers left over from the rope industry, to a mold together with mycelium. This kickstarts a biological process that's quite similar to baking bread."
Mycelium effectively converts waste, such as human remains, into key nutrients that enable new nature to grow. Once in the ground, the coffin breaks down within 45 days and subsequently enriches the ecosystem. Compare that to a wooden box. It can take up to 45 years for a tree to grow," says Bob. "We then cut it down and put it into the ground as a coffin, where it will take 10 to 15 years for it to break down."

As a student of architecture in the city of Delft, Bob concerned himself with how people interact with the Earth. "Everything is alive in nature," he says. "As humans, we see a tree and cut it down to make a chair, but a living tree has all sorts of interesting properties. Not only do we behave like a parasite, but a short-sighted one at that."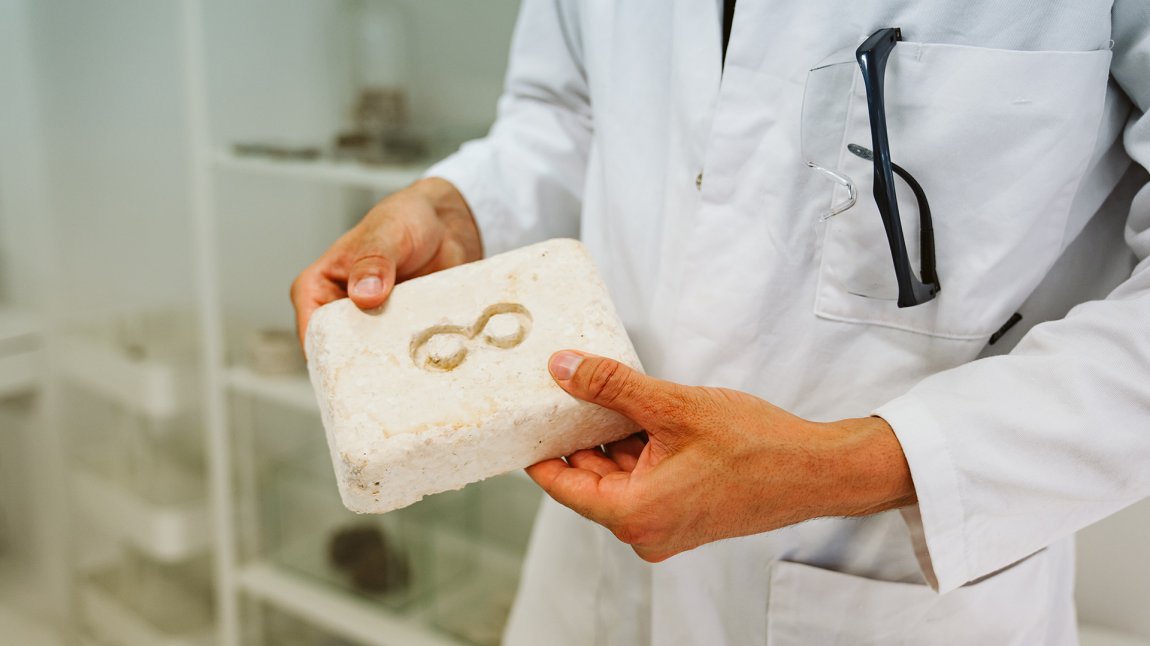 "I fully believed in the concept, and my initial goal was to have one person buried in it."
"Cool, yet scary"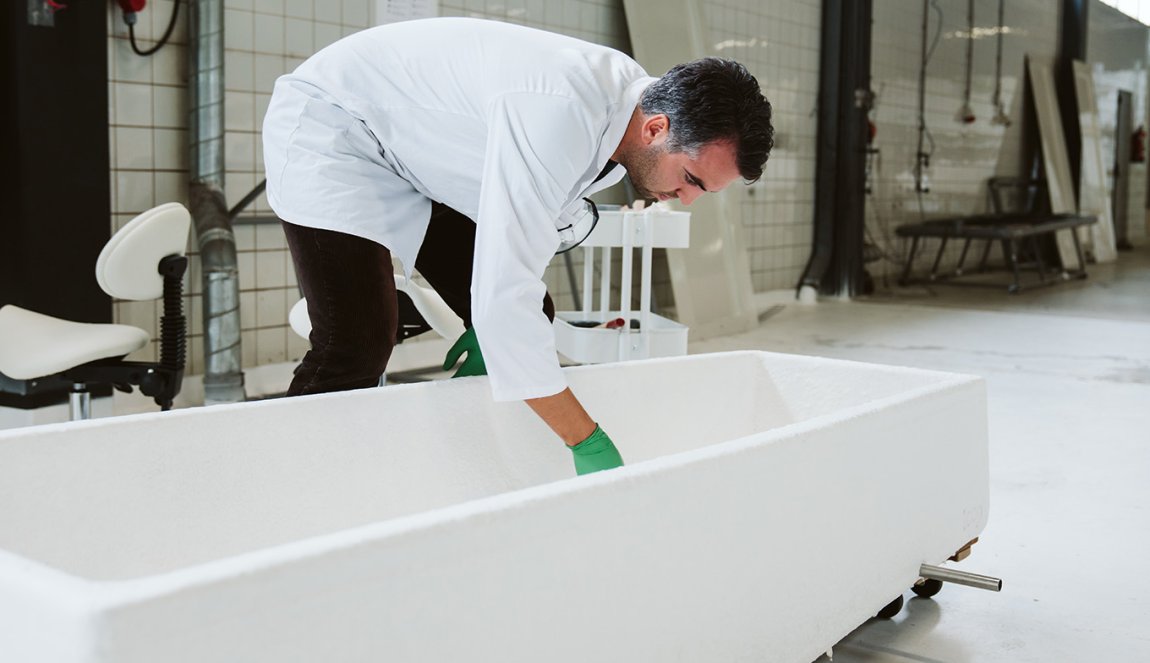 As an inventor, Bob started to imagine living products. His background in architecture led him to develop a living house of mycelium, which was on display during the Dutch Design Week in 2019.

One of the visitors was curious to learn what would happen if a person passed away in that house, and this question ultimately led Bob to the idea of the Living Cocoon. "I thought it was cool, but at the same time a bit scary," he says about the time he made a coffin in his parents' shed. "I fully believed in the concept, and my initial goal was to have one person buried in it."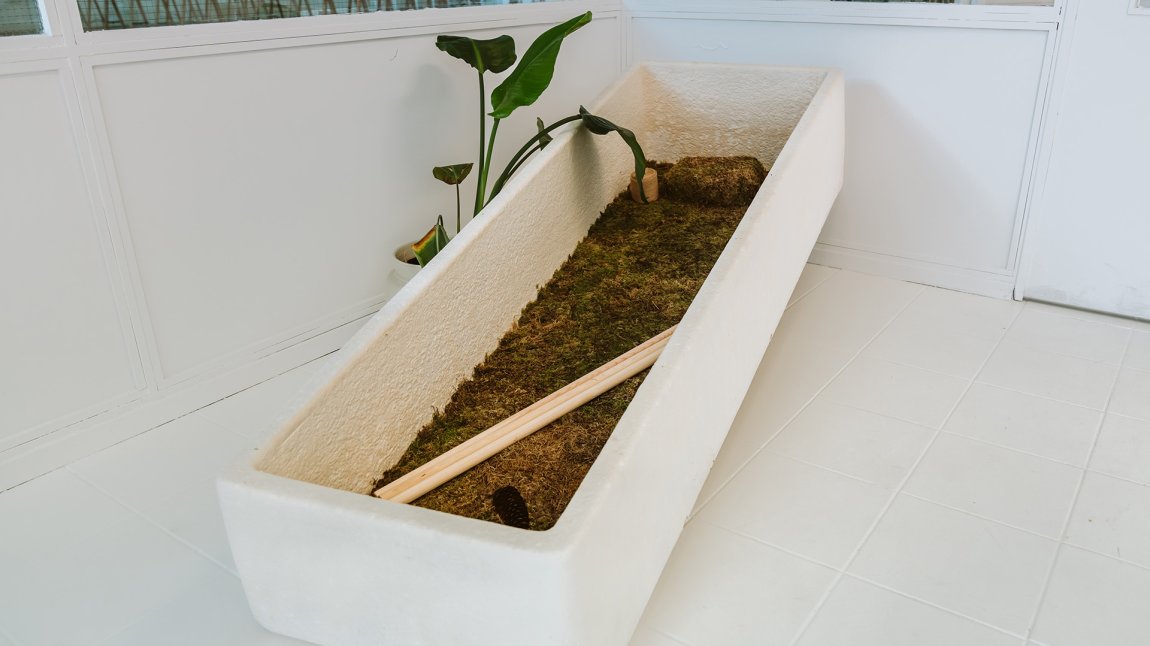 From sci-fi to reality
Two hundred people have since been buried in Living Cocoons, and Bob is busy expanding his operation internationally. He also continues to build on his vision to bring everyday objects to life. He will introduce two new inventions at the upcoming Dutch Design Week. The first is a living trash can made of handblown glass in which sea anemones clean up the garbage in a natural manner. The second one is a new roadblock made from concrete moss to guide traffic and simultaneously provide green space.

"I want to bring life to 'dead' products and ensure that we ultimately make a positive impact," says Bob. That is quite a challenge given that we extract everything that we make and consume from the earth. "I think it takes a pioneer to turn this sci-fi into a reality."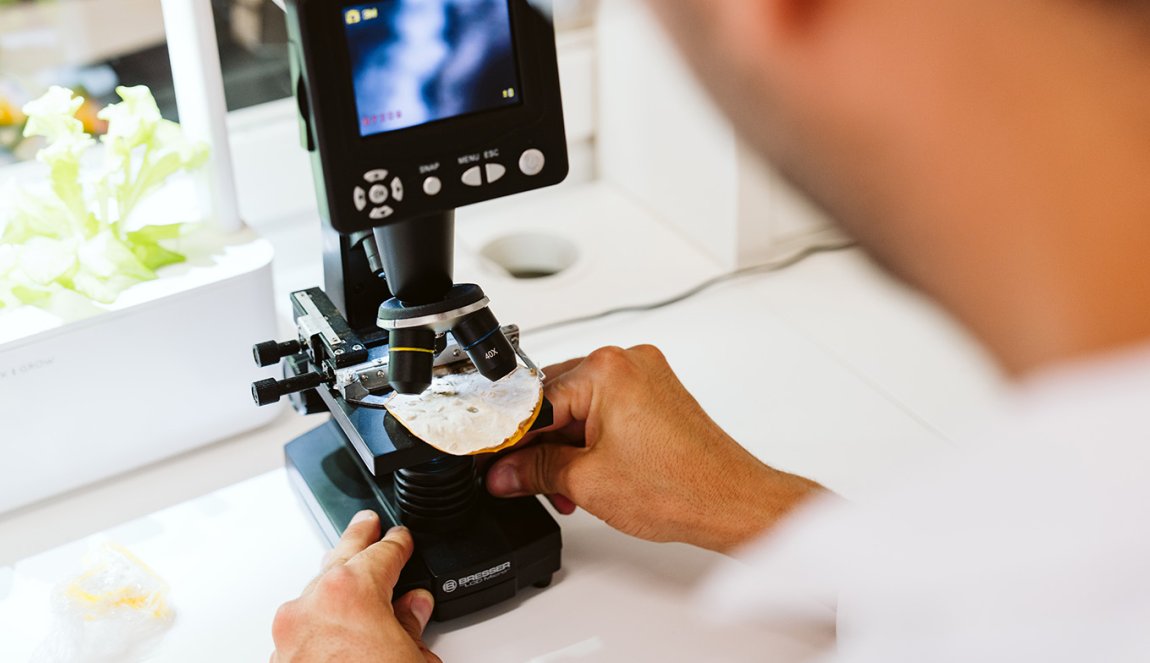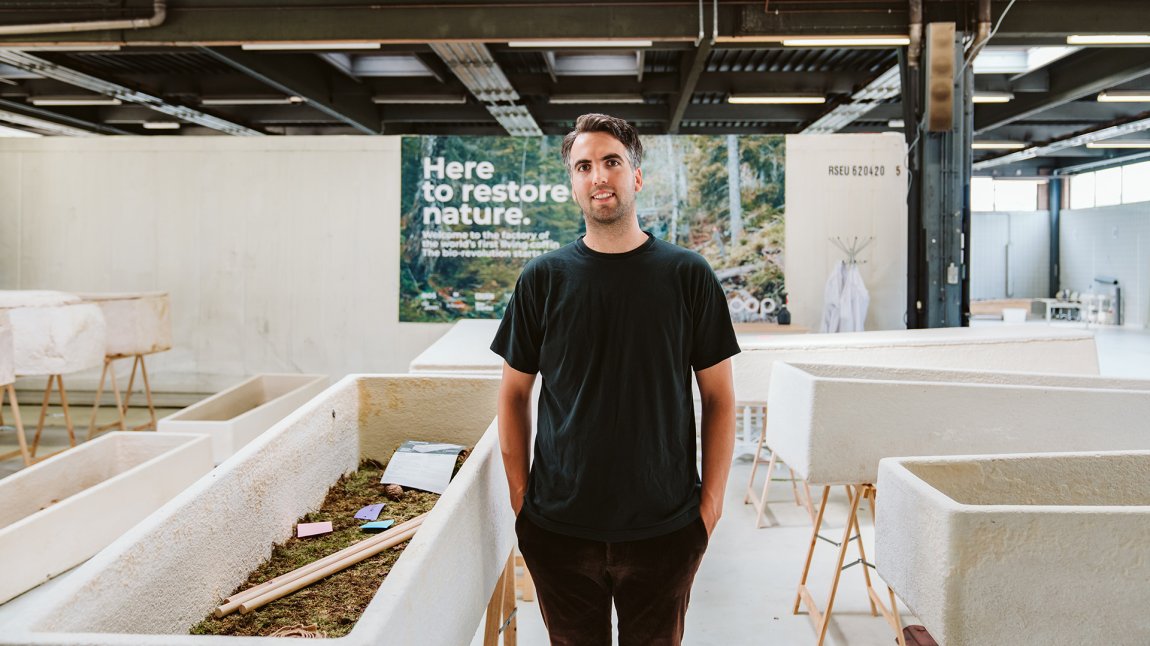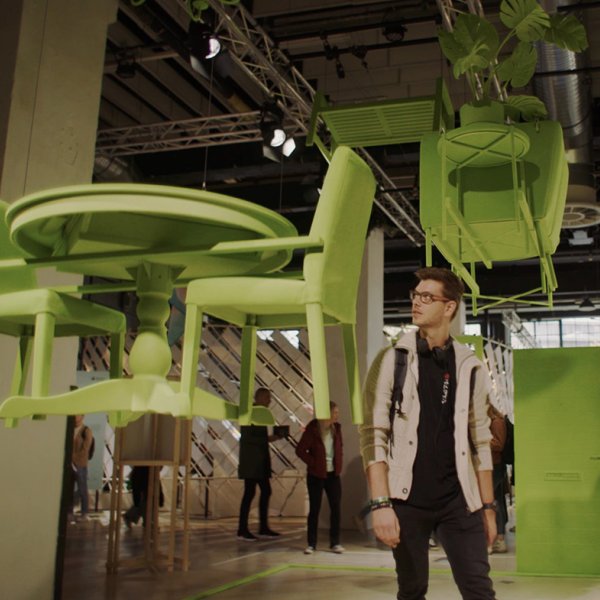 Dutch Design – Innovating for a better world
Want to know more about that curious phenomenon of Dutch Design? We can tell you everything you need to know and all the best places to go for the best Dutch Design experiences during your visit to the Netherlands.
Read more