I'm an eco-artist. By combining art and science, I want people to not only receive facts and data, but to also feel an emotional connection to that data. And take action. I want to remind people that they are connected to the entire ecosystem around them.
Bring yourself, Thijs will do the same
Thijs Biersteker is 37 years old. He is an artist and founder of Woven Studio in Zaandam.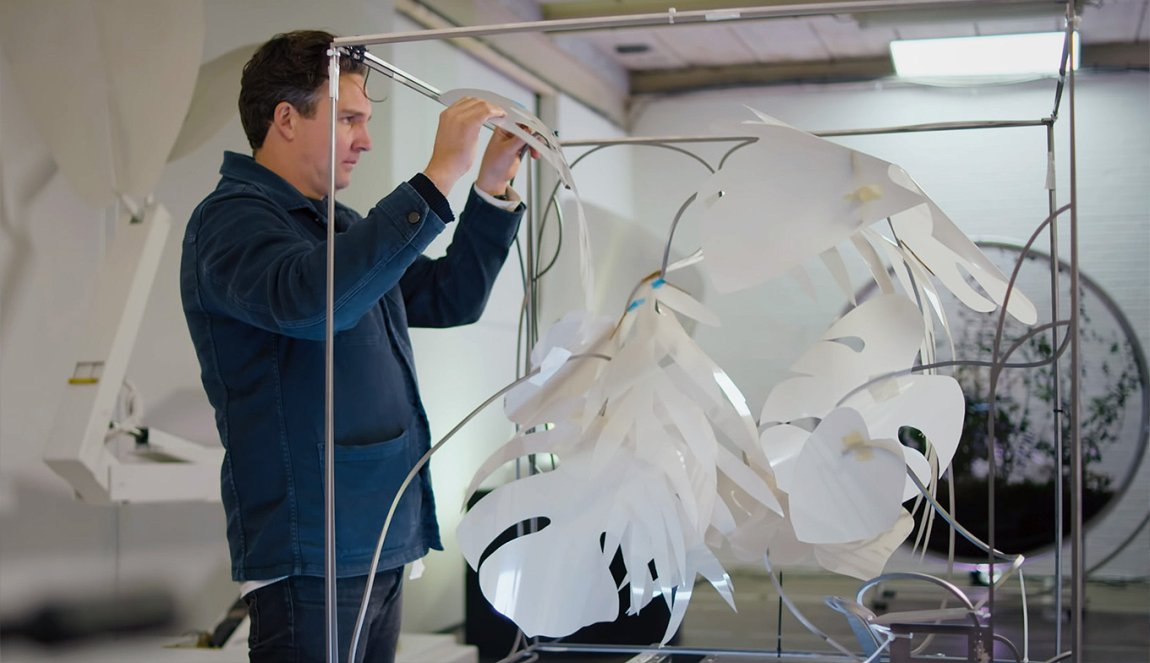 Thijs Biersteker
Art reflects the times we live in. If there's one subject that deserves even more attention than it already gets, it's climate change. Like many people, I've become a bit numb to all the facts and headlines about this. In my work I look at how imagination can partner with scientific data on issues such as deforestation, air pollution, or plastic in the oceans. I believe that art and science should come together to increase awareness and make this more tangible for everyone.
Giving nature a voice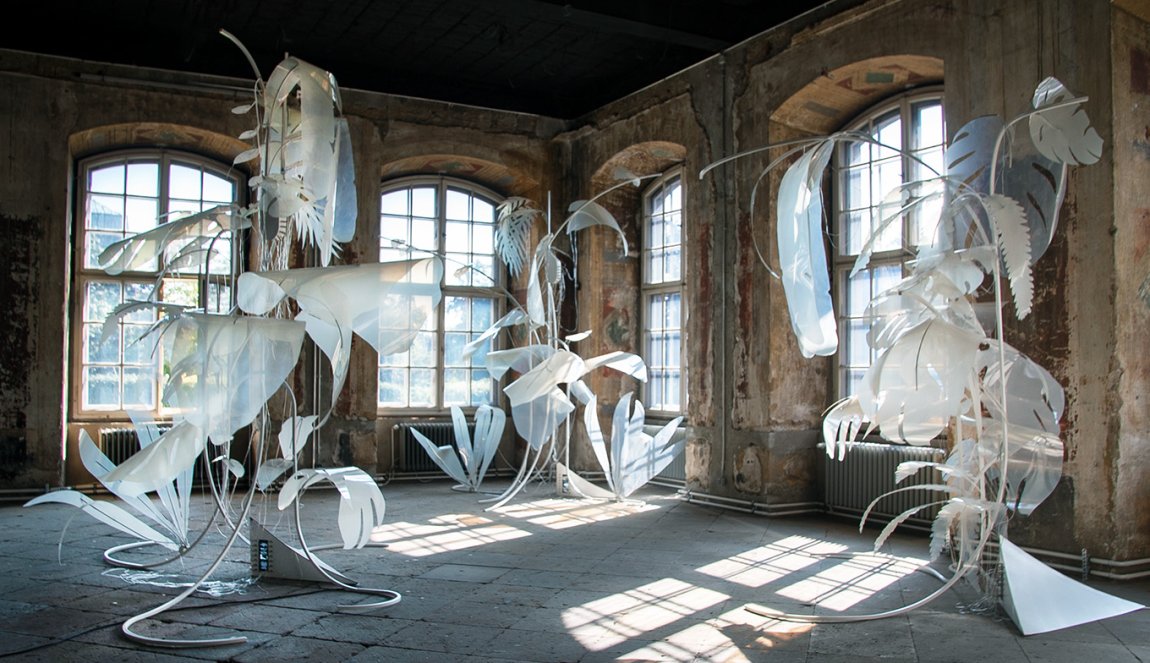 For example, for the installation 'Wither' at the Barbican Centre in London, we use data from UNESCO about deforestation in the Amazon. The artwork depicts a piece of rainforest that 'disappears' at the same speed at which deforestation is currently taking place in reality. When you stand in front of it, you literally watch it becoming more and more transparent.
Did you know that trees in a forest communicate with each other through their root systems and thus keep the ecosystem healthy? The work
Econtinuum
at the NXT museum in
Amsterdam
imitates this using A.I. technology, and visitors are invited to participate and be part of the ecosystem. From 13 May, you can see another work at Museum Arnhem, The Voice of Nature, with trees that talk about climate change. I want to give a voice to nature and show what is usually unseen.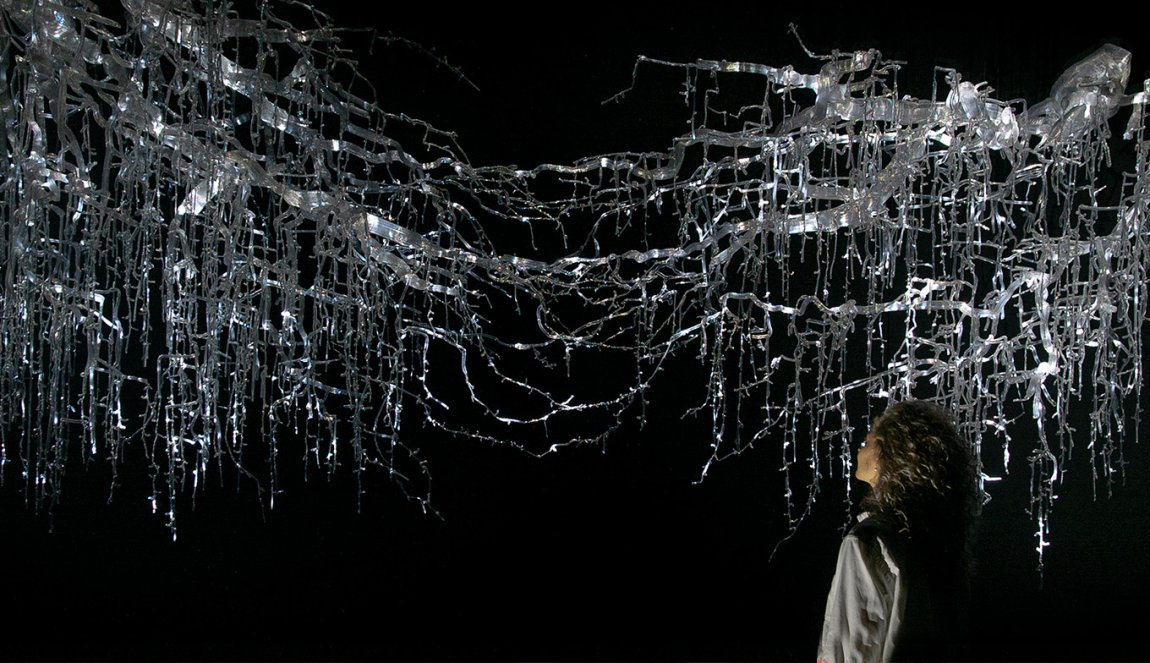 My work deals with the future; one that we really should avoid.
Science, art, and technology
Every project starts in collaboration with scientists. To actually carry out the installation, I work with a full team - from scientists and engineers to (intelligence) designers. The art installations are created as sustainably as possible here at Woven Studio. Each work is given a 'passport' with data on CO2 emissions and the reusability of the material. What I make is a kind of symbiosis between science and art using the latest technology that makes this possible. This trinity makes it completely unique, and it's also very cool to work with all those diverse specialists.
My work deals with the future; one that we really should avoid. Over the past 50 years there have been many reports on climate change, so we already know a lot about it. By presenting the data and the facts through a work of art, I hope to usher in a new era in which we are more willing to take action. Standing in front of it and being confronted with the reality of it has more impact than just reading a headline.
© NBTC / Bring Yourself

© NBTC / Bring Yourself

© NBTC / Bring Yourself

© NBTC / Bring Yourself

© Janus van den Eijnden
Where do you see the Netherlands in 10 years?
In the Netherlands, we have battled extreme weather and water for centuries. This knowledge could be very important in the coming years in the fight against climate change and its consequences, especially in combination with art and science. The Netherlands can grow into a role in which we help, inform, and inspire people about the major challenges that lie ahead.