Lola Bikes & Coffee
is located on the Noordeinde in the heart of
The Hague
; it's a lively street with various small boutiques, galleries, and restaurants. Lola Bikes & Coffee is a bicycle shop and coffee bar in one, which attracts everyone from coffee lovers and tourists to avid cyclists.
Bring yourself, Eric will do the same
Eric Schulte is 45. He is co-owner and manager of Lola Bikes & Coffee in The Hague.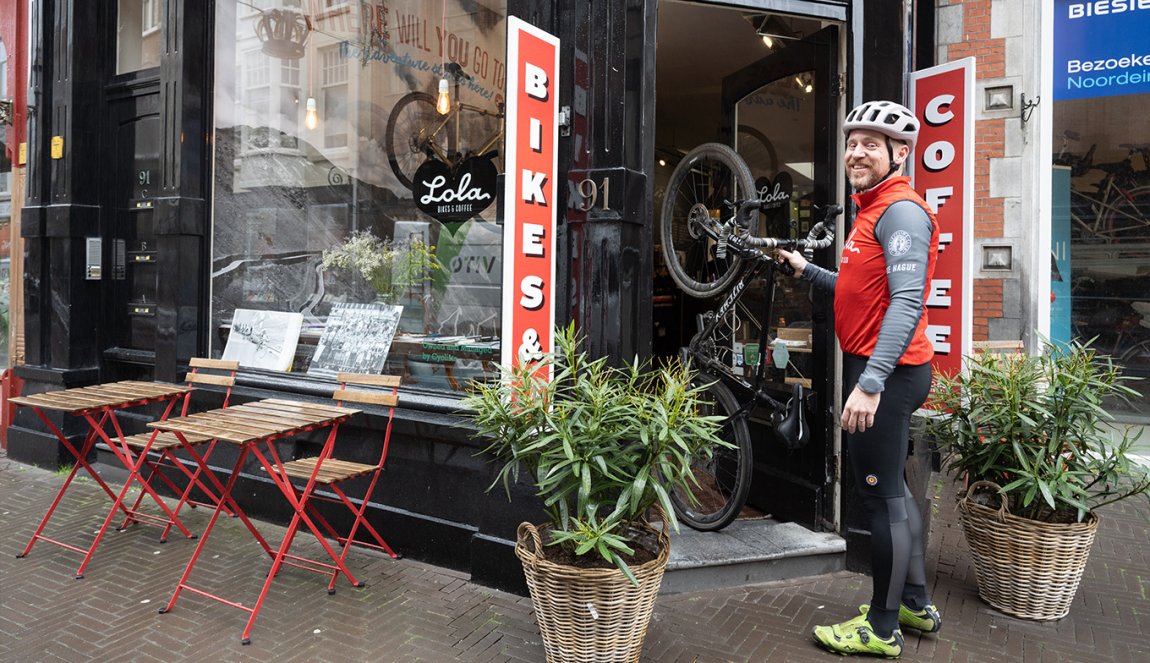 Eric Schulte
Most cycling clubs in the Netherlands are informal. Think of a group of friends that meet at a specific location every Saturday and then go cycling along a beautiful route. Groups like these are always looking for a nice place to stop and relax for a while during or after a ride. Lola is the ideal spot to enjoy good coffee and not worry about your bike, because you can bring it inside with you.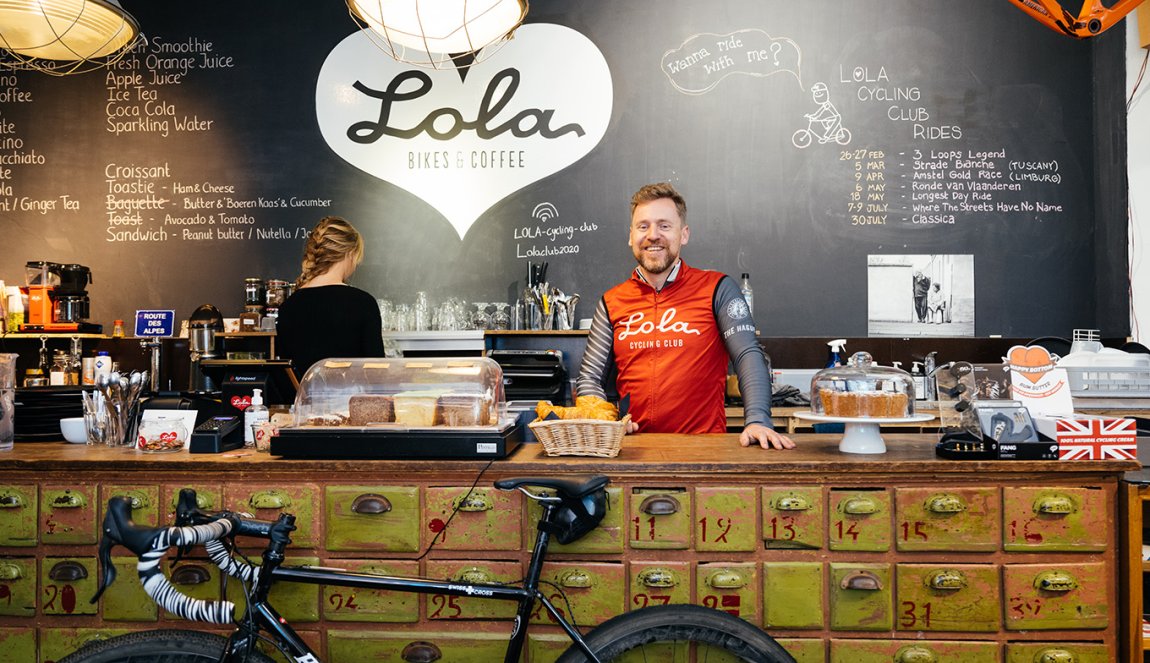 Who is Lola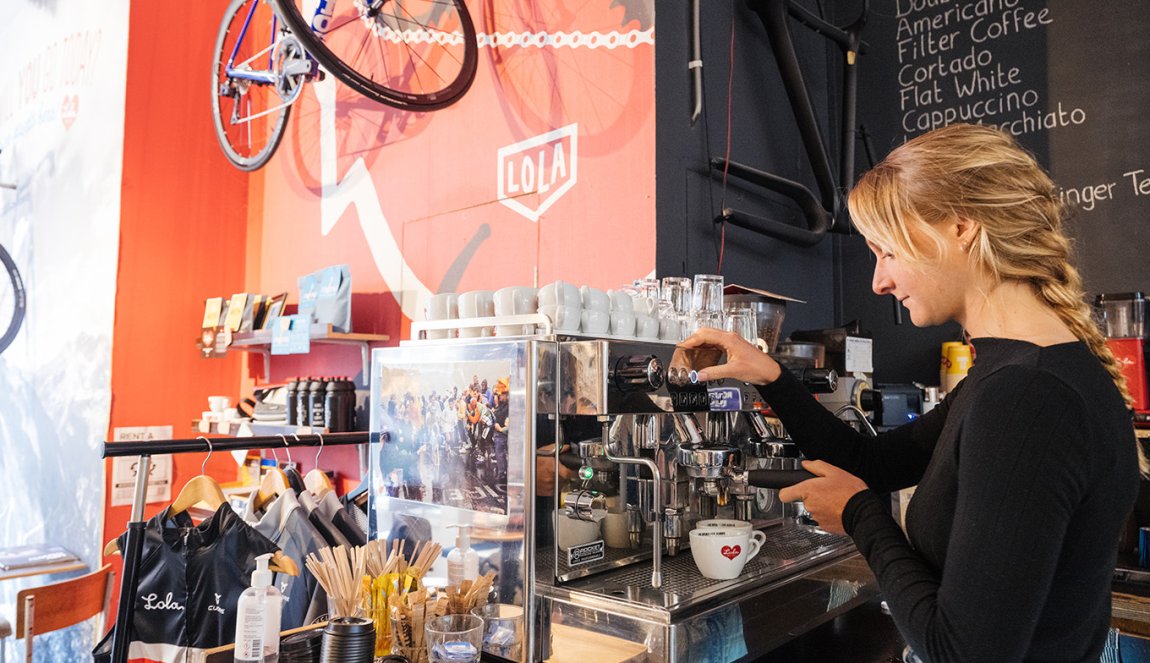 Cycling can have a slightly masculine image, which can make it feel less accessible to women. Women also love cycling, but they don't necessarily want to dive into that macho culture. Lola provides a more inclusive, less testosterone-fueled alternative. Half of our cycling club consists of women. Fun fact: everyone thinks Lola is the barista behind the bar, but any of the baristas could be "Lola". The idea of Lola has morphed into an almost mythical story about a girl who went on a world trip by bicycle.
Our shop is home to the Lola Cycling Club. We ride all year round with a minimum of four trips per week. For example, on Mondays there is the Lady's ride (men welcome) and you can enjoy a pleasant evening ride on Wednesdays. If it's very busy, the group is divided into different speeds but they're all really social rides. Everyone is welcome and we don't leave anyone behind.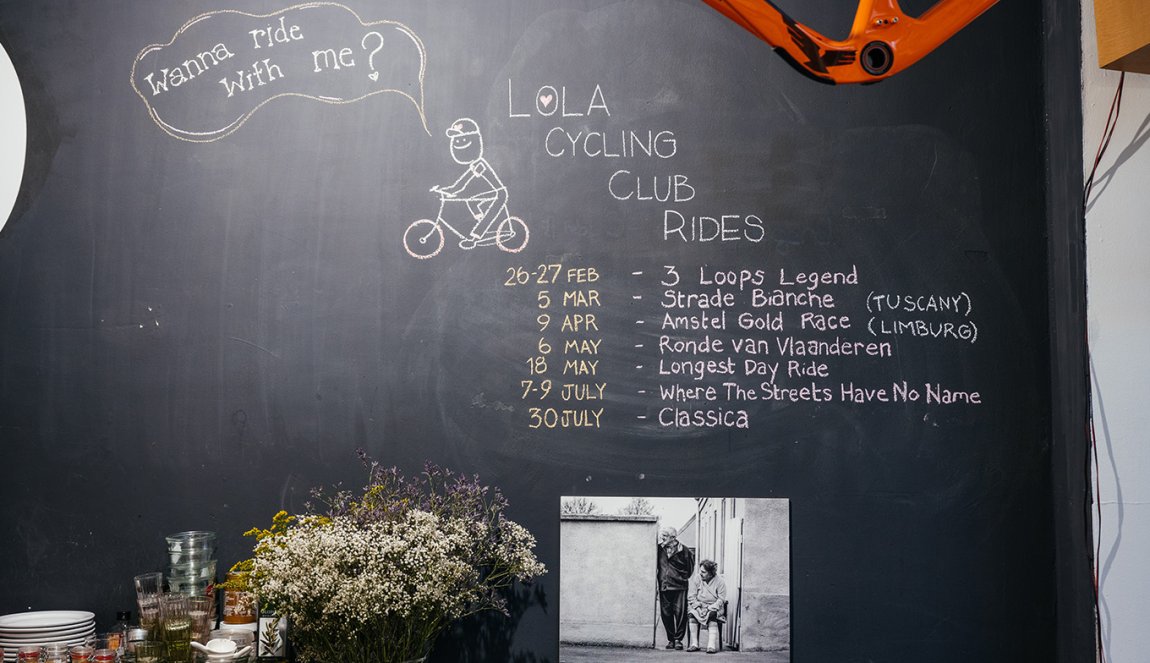 We don't want to be everything to everyone. We just want to do a few things really well.
Clubhouse feeling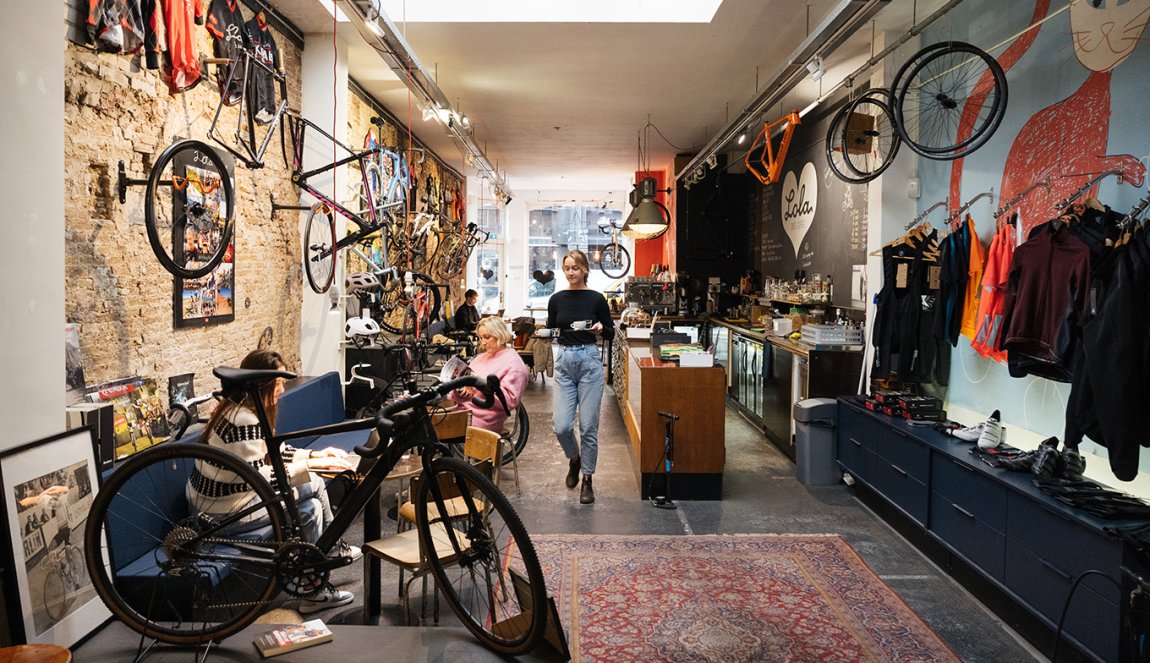 I think we have about 400 to 500 club members, people who feel that they're part of Lola. Half of these people do not cycle actively at all, they come here for coffee and a chat. Expats, students at the Art Academy, tourists, and local residents: we have a fascinating community of people here. Lola is a kind of community center, where there is a lot more going on than just cycling. For example, we facilitate the Praatcafé on Monday evenings. This is where refugees and asylum status holders come to talk in order to learn to speak Dutch better. It's also the regular cycling evening of the Lola Ladies, who also chat with them.
We don't want to be everything to everyone. We just want to do a few things really well, like good coffee and nice bikes. We roast the coffee ourselves and our milk comes from our own cow. We also make special bicycles and do custom-made projects. We use as many organic products as possible in everything, for example the bicycle lubricant is made without chemicals. There are a lot of worthy initiatives within Lola's community, such as the
Team Amani
Foundation. This initiative offers opportunities to cycling talents in Africa and originated with Lola.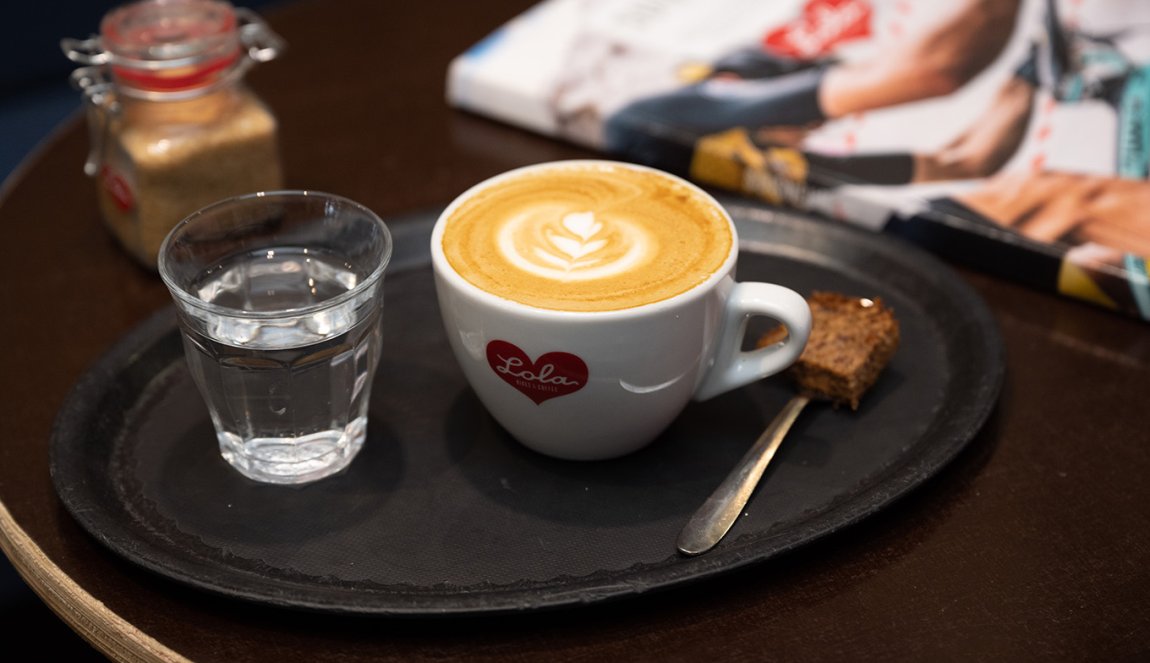 Cycling like Lola
Cycling means freedom. You can ride through the city free as a bird, without using public transport. It's much quicker, easier and cheaper. There are no exhaust fumes so it's good for the planet. It just makes sense!