I've been giving cycling lessons to migrant and refugee women in
Amsterdam
since 2009. I am from Ghana myself. People call me Mama Agatha because I am a mother-figure in the community.
Bring yourself, Agartha will do the same
Agartha Frimpong (otherwise known as Mama Agatha) is 67 years old. She gives cycling lessons at the Motivation & Integration foundation in Amsterdam.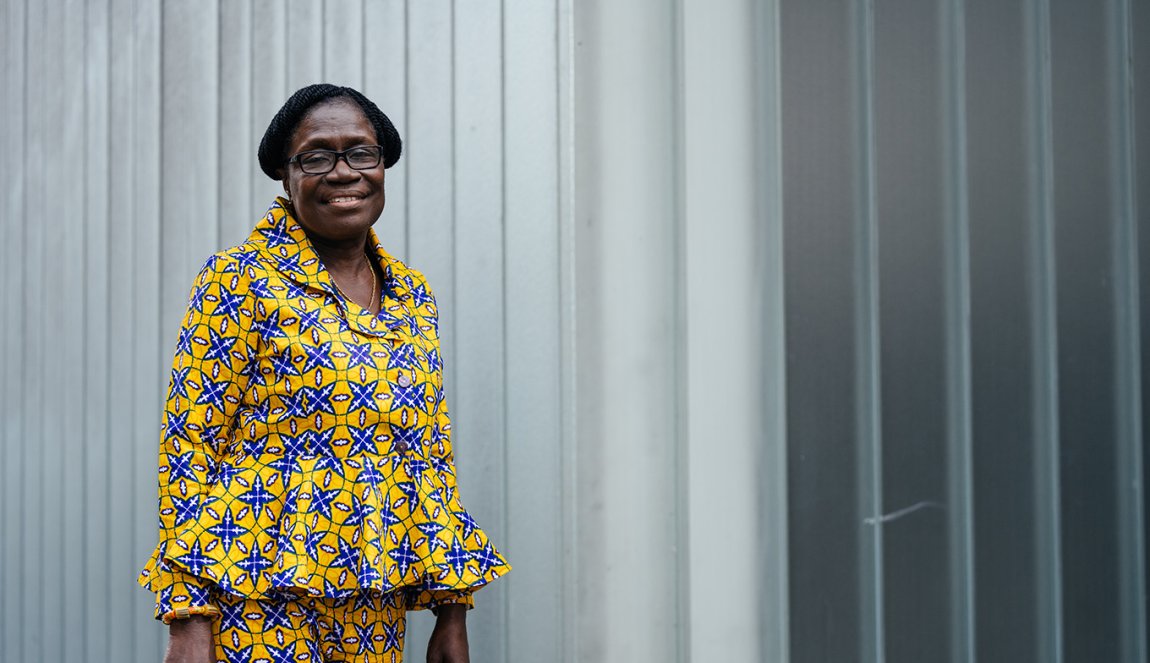 Agartha Frimpong
I care for everyone. If you have a problem and I can help you, I will. It's my mission to bring love and care to others. In my childhood I didn't get much love and I was lonely and sad for a long time. One day I said to myself: you know, I want to give others what I didn't get much of when I was young. My father passed away and my mother is living in Ghana. Fortunately, I had the chance to make amends with both of them.
Social networks and exercise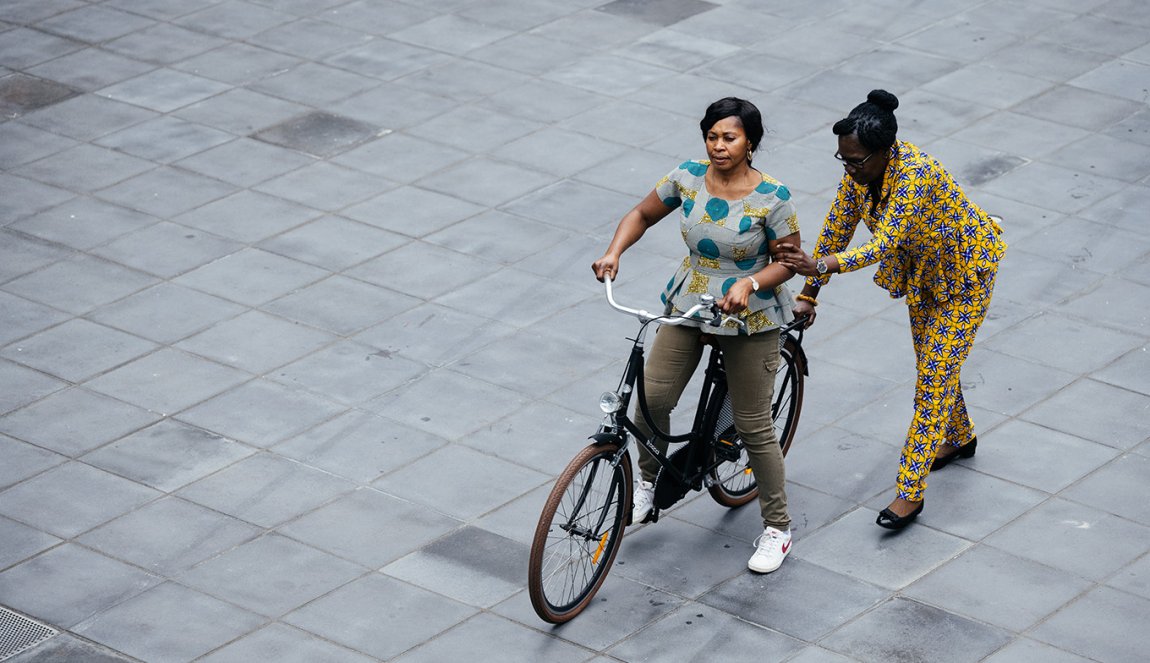 You know, a lot of the migrant people don't exercise. A lady died of a heart attack and that made me think. One time during a fundraising service there were some local men riding bicycles. I approached them along with two other women and we told them that we wanted to learn to cycle too! And when I say something, I mean it. So that's how I started cycling and then founded the Stichting Motivation & Integration. We organize cycling lessons, sewing, and other activities. It's about improving fitness and social networks for women in this neighborhood.
The bicycle has brought me so much, and so far too. We started out with 23 women
and I've now taught more than 2,500 people how to ride a bike. We initially began with women and then included men later. In 2015 they made a documentary about me, called Mama Agatha. The movie was shown at a lot of film festivals and has won several prizes. I was asked to speak about the bicycle lessons in all kinds of places. For instance, I went to Leipzig and even to Washington DC.
Cycling is good for your health as part of an active lifestyle. But most importantly, it's a free form
of transport.
Believe in yourself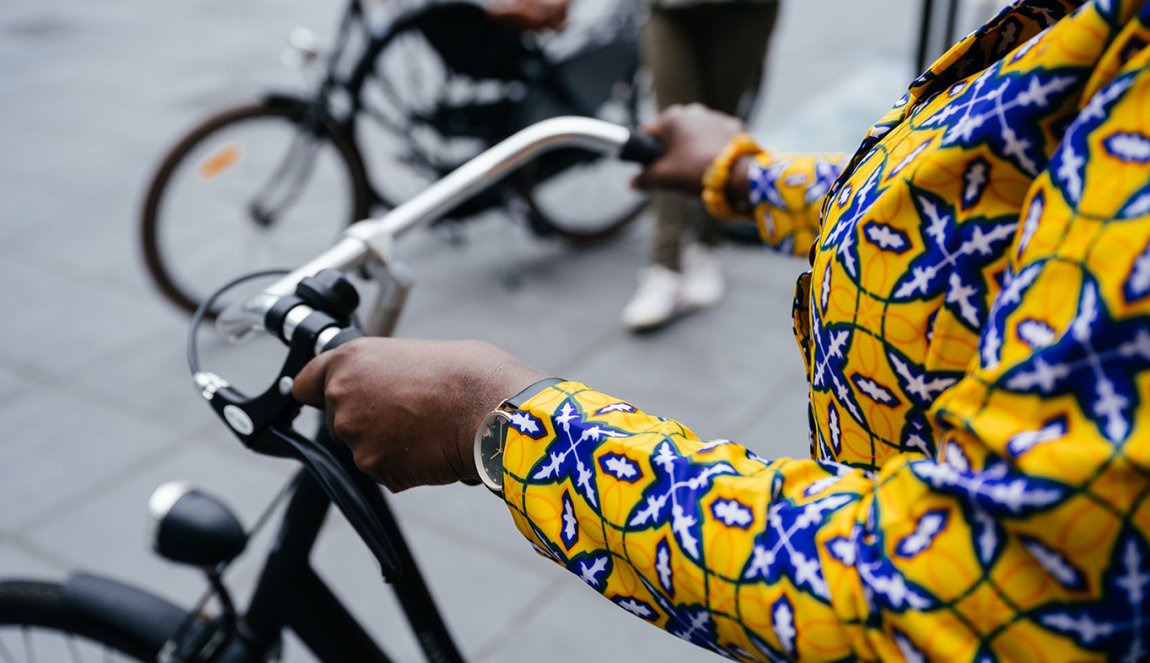 We usually start the lessons by walking around and just pushing the bicycle for about 10 rounds. This helps you feel comfortable with the bike. After that, you go around with one foot on the pedals, sort of like with a scooter. And so on. You learn to ride in the parking garage first and then we move outside on the public road. Some women are very afraid at first. It's amazing to see how they get more and more confident with the bike. I often tell others to just believe in themselves. Don't let what you have gone through poison you. Move forward and believe in God. Have faith in God and in yourself. That's me. That's what inspires me.
Your own bicycle
After you pass the exam, you are given your own bicycle to take home. This opens up so many options for people. Cycling is good for your health as part of an active lifestyle. But most importantly, it's a free form of transport. People here don't have much money. They can use the bike for work or school and go cycling as a family together with their children.