Studio Job conquers the world in its own unique way
A solid bronze side table, shaped like a sinking Titanic or a weeping streetlamp: Job Smeets' creations may not be obvious, but they sure are prominent and trendsetting. Twenty five years ago, he started his atelier Studio Job in a small village in the province of Limburg and from there his work took flight all over the world.
Bring yourself, Job will do the same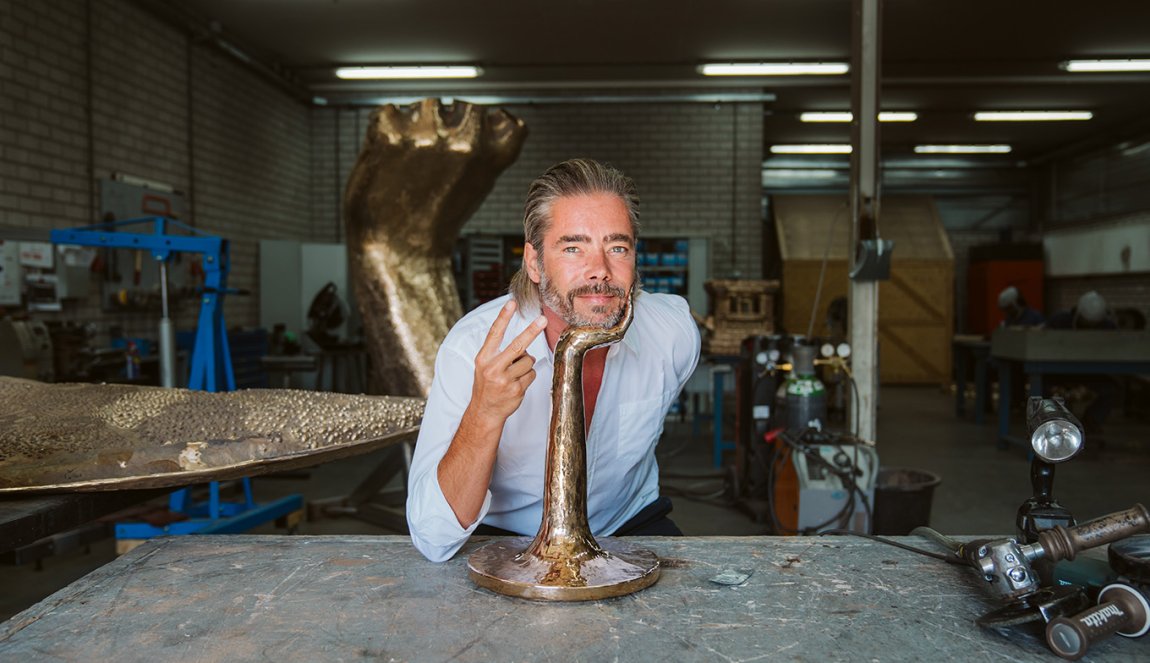 Job Smeets (52) is a designer, artist, and founder of world famous atelier Studio Job.
Free­dom within Dutch Design
When Job Smeets founded his studio in 1998, the new norm was Dutch Design: smart, sleek, and industrial. It was all about products with a great story that could be quickly and easily produced in large quantities. Yet Smeets did not follow that trend: "I believed that design in particular should be about unique pieces. Crafts were not allowed into the upper echelon of the design world. Such a shame."
As a fledgling designer, Smeets visited the Salone del Mobile furniture fair in Milan and saw the most beautiful prototypes on display there. However, he could never find these pieces when he later visited stores looking for them. "So it's better to make unique pieces; it gives you a lot more freedom and opportunity for expression."
That is how Smeets filled what he likes to call 'a niche in design culture'. "It's about expressive freedom," he says. That freedom led from bronze sculptures to fashion shows and from digital graphic art to fully furnished apartments filled with unique pieces. The studio collaborates with famous brands such as Viktor & Rolf and Range Rover, and it was also responsible for Hema's cheerful beach collection.
In an interview with the New York Times, Job Smeets once described his work as 'high-end kitsch', but in retrospect he thinks that was a bit too modest. "It is excellent kitsch because it was excellently crafted. However, if it were really kitsch, it wouldn't be on display in so many museums."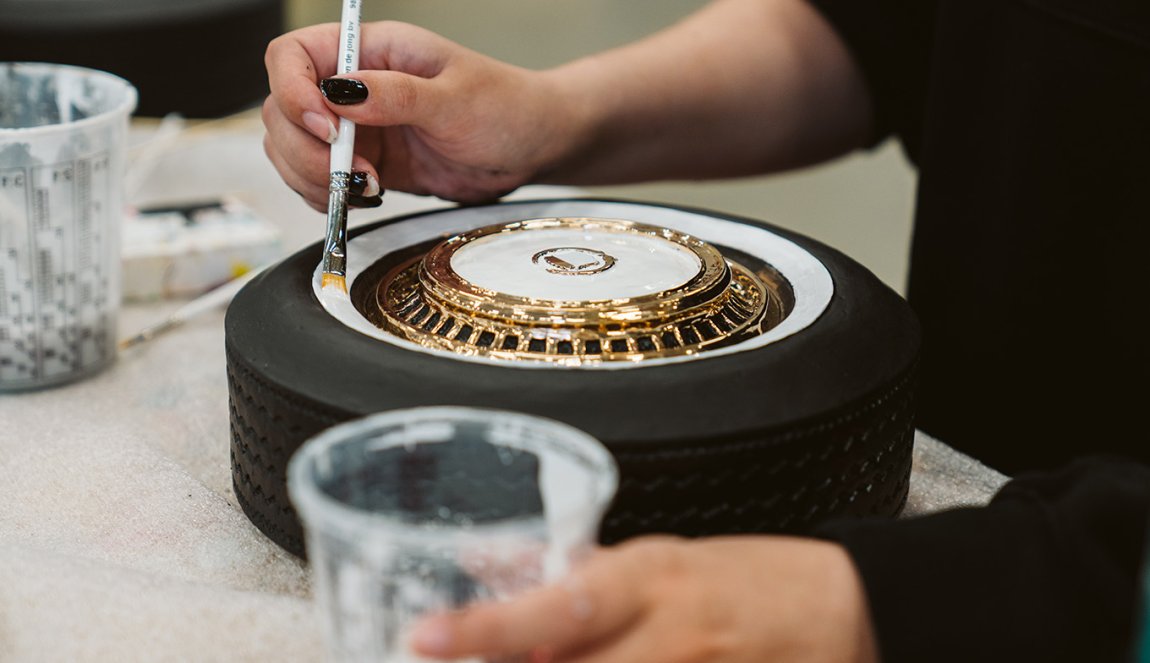 "We do have the ambition to further expand our idea worldwide, but we'll do it in our own way."
Smeets' best work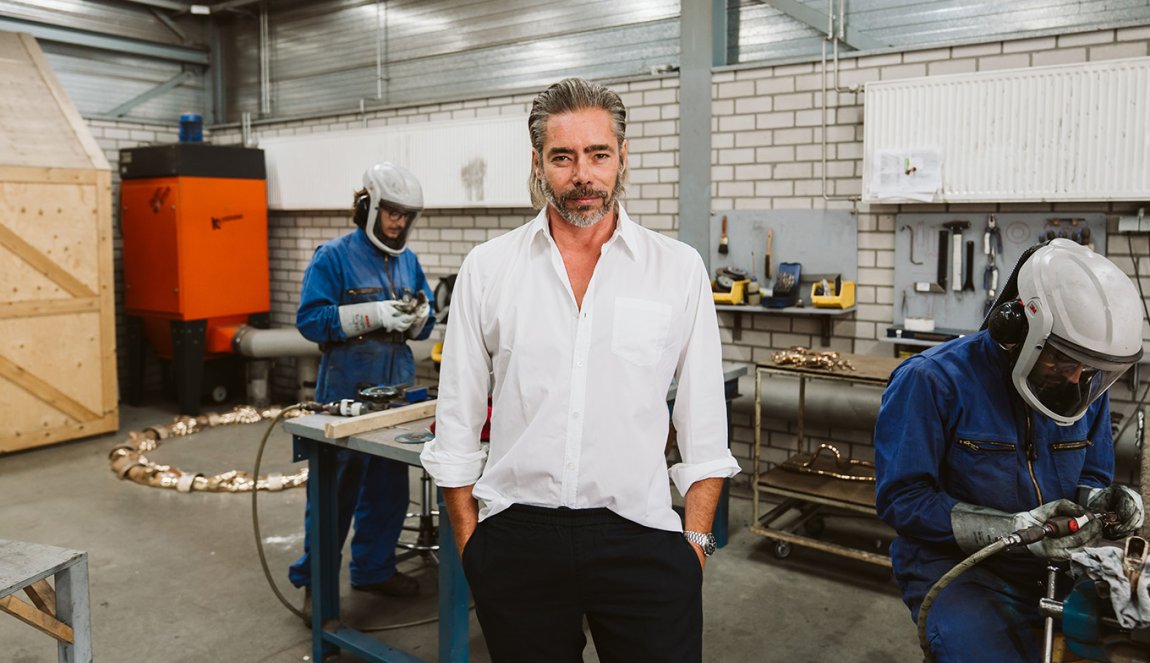 Which work makes him most proud? He needs a moment to think. "My atelier is my best work." About 30 people currently work in the studio: craftspeople, model makers, painters, artists, and constructors. "I'm like a conductor. We always seem to be working on 20 projects at the same time. When there are 1,000 ideas and 100,000 options, you have to be a good curator to produce the right image at the right time."
Smeets is currently working on 'American Job', which is based on a road trip through the US in 2019. It will be presented during an elaborate reception in New York in November. "Everyone who is anyone will be there," he says. Meanwhile, his work can also be found on the streets of the Netherlands. He recently unveiled the Kunstkerk (Church of art) in Dordrecht. He created its entire façade, including the curving stained glass windows. In his native village of Weert, they are showing the Forever Endeavour exhibition, with an overview of his work.
'In our own way'
After such a glittering career, does Smeets still have any remaining ambitions? "Definitely. There are so many places we have not been yet. We have always taken small steps. We didn't just get into the New York MoMA overnight; something like that could take 40 years. It's better to get recognition at a later age than to peak early on. We do have the ambition to further expand our idea worldwide, but we'll do it in our own way."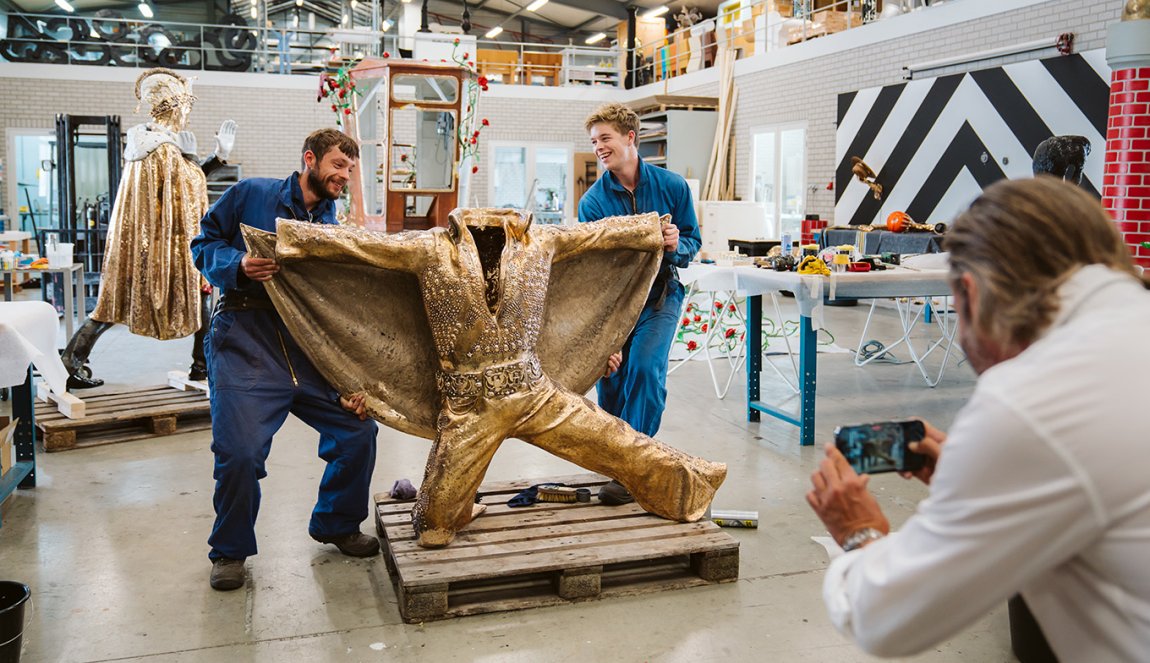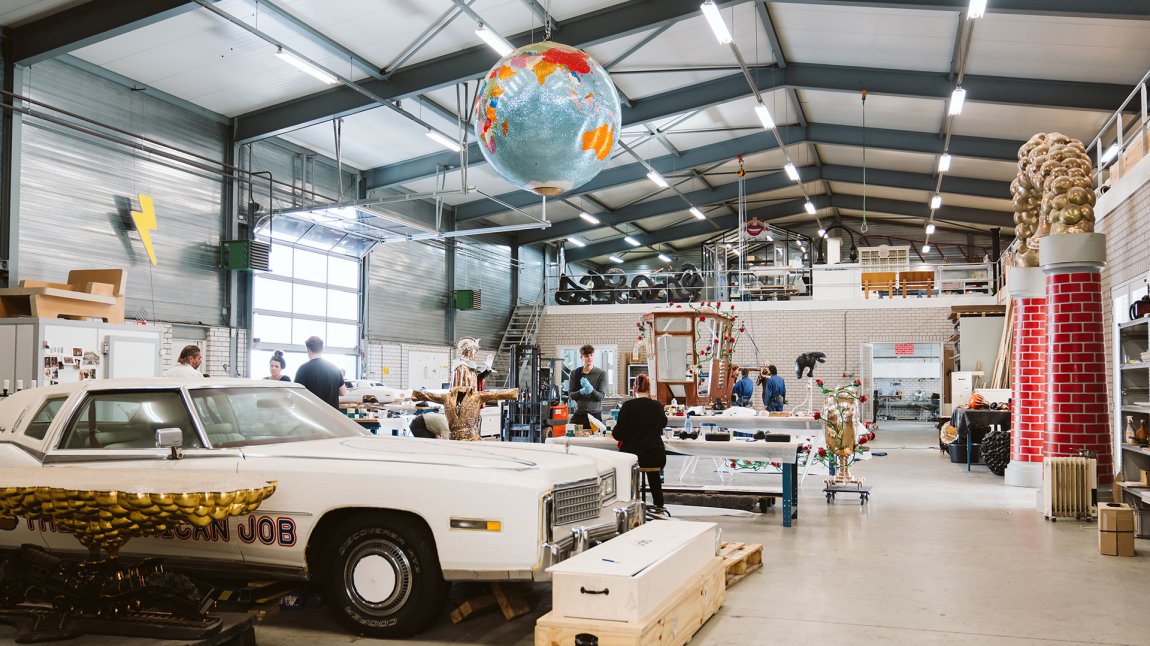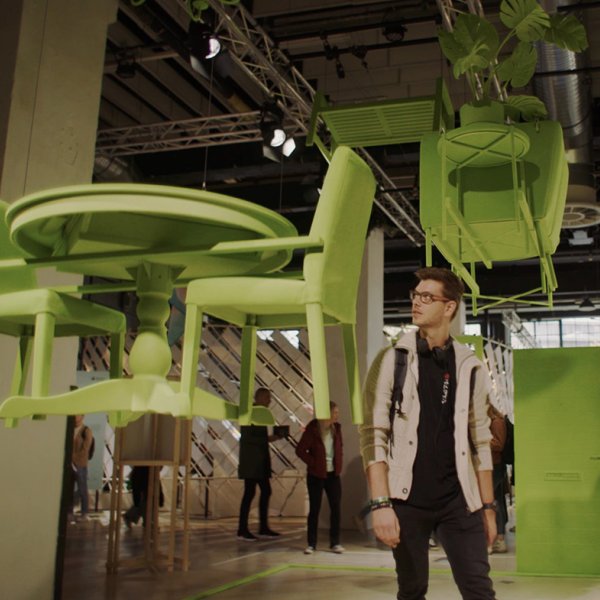 Dutch Design – Innovating for a better world
Want to know more about that curious phenomenon of Dutch Design? We can tell you everything you need to know and all the best places to go for the best Dutch Design experiences during your visit to the Netherlands.
Read more