© Bring yourself via NBTC
'The world surely could use a bit more fun' – that's Judith Elders' motto. As a native resident of Zwolle, she knows better than anyone that you won't have far to look to find fun in
Zwolle
.
Bring yourself, Judith will do the same
Judith Elders (50) is the founder of event agency De Meisjes van Plezier in Zwolle and one of her many activities includes giving tours of the historic city center.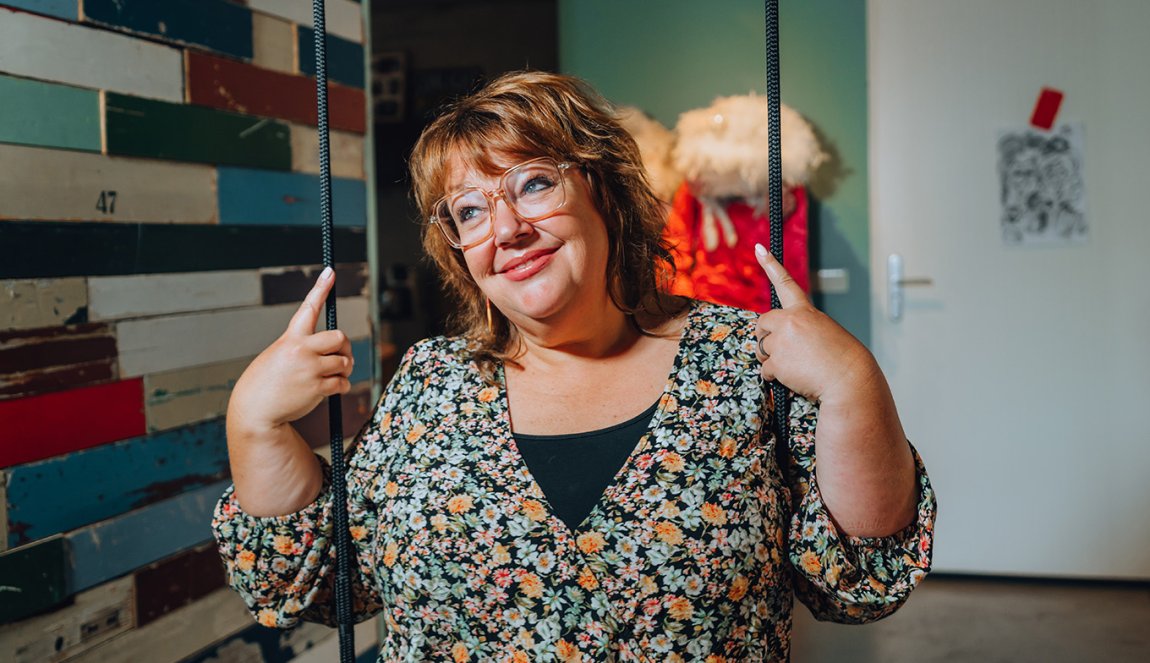 Judith Elders
With her agency, Judith Elders has introduced the city to all kinds of people – from tourists and families to company outings and bachelorette parties. Everyone has the same reaction, she says: "Everyone is enchanted with the city. They just love it and say it's a beautiful city with an amazing setting where medieval history perfectly merges with the contemporary. The friendly nature of the locals is an added bonus. We believe that you accomplish more when you work together."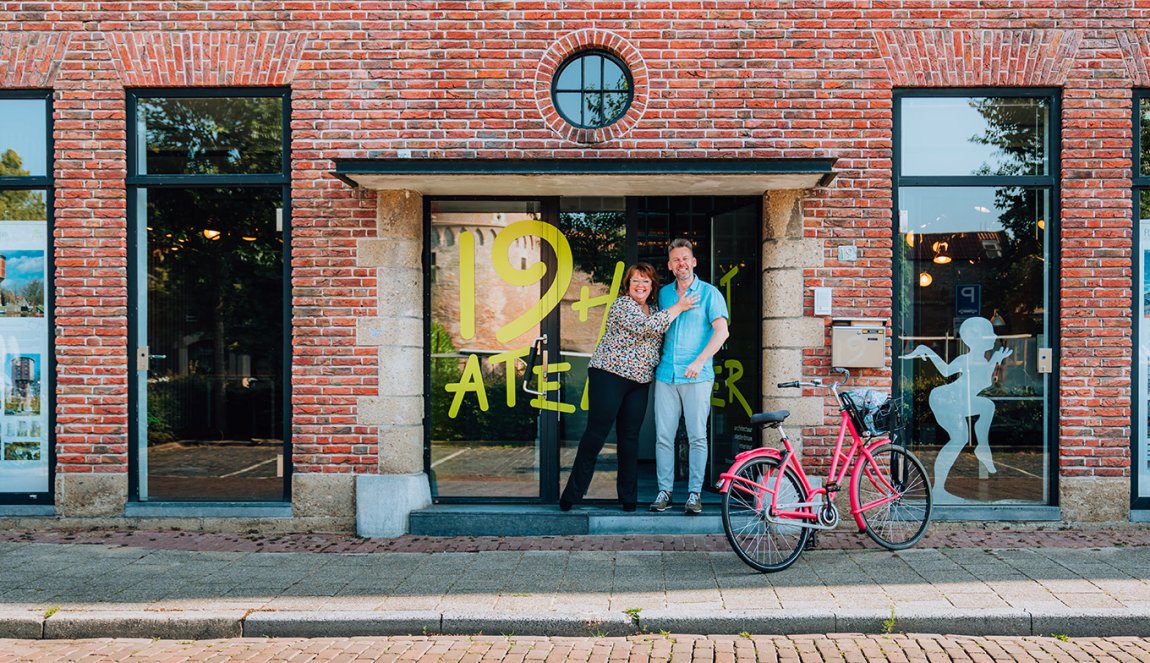 Zwolle's wealth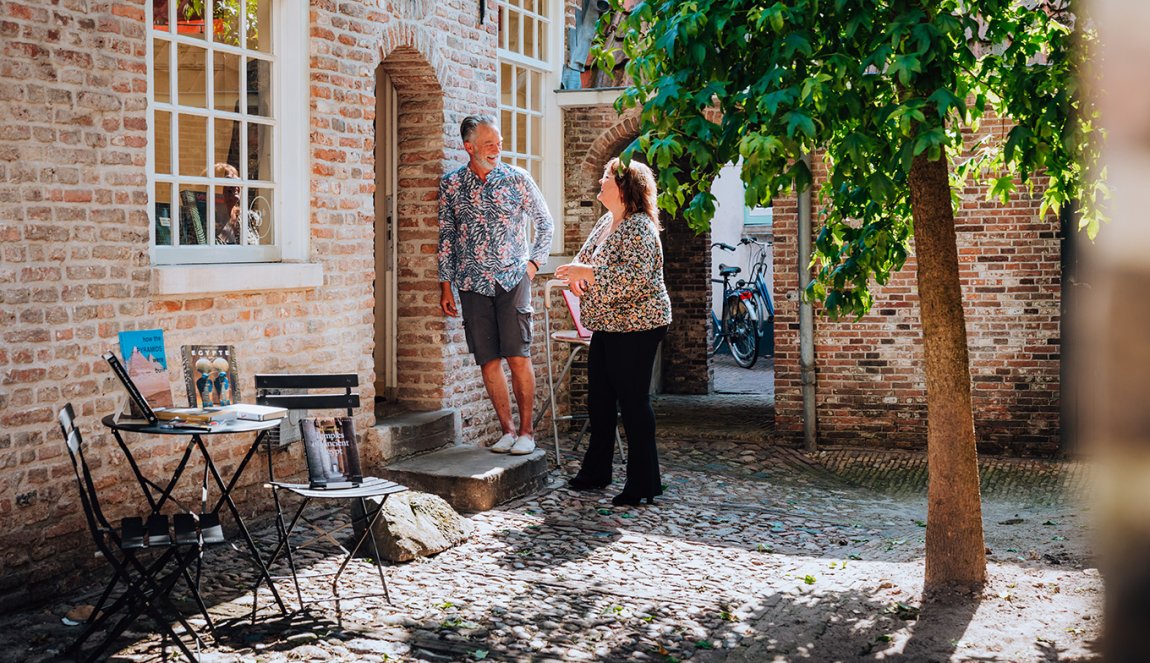 Cooperation is in this Hanseatic city's DNA. Zwolle concluded many trade agreements centuries ago and sought rapprochement with cities outside the river IJssel area. This mentality has carried forward to modern times. As an independent entrepreneur, Elders experiences no cutthroat competition in Zwolle, not even from other event agencies. "We all know where to find each other, and we help each other out."
Hanseatic cities such as Zwolle, Kampen, and Zutphen enjoyed great wealth as far back as the Middle Ages. "Amsterdam was a mere village in a swamp when Zwolle already boasted a defensive wall and stone buildings. The city was able to preserve that history."
Everything isn't just concentrated in one specific location in the center, so be sure to explore the various charming alleyways.
Old and new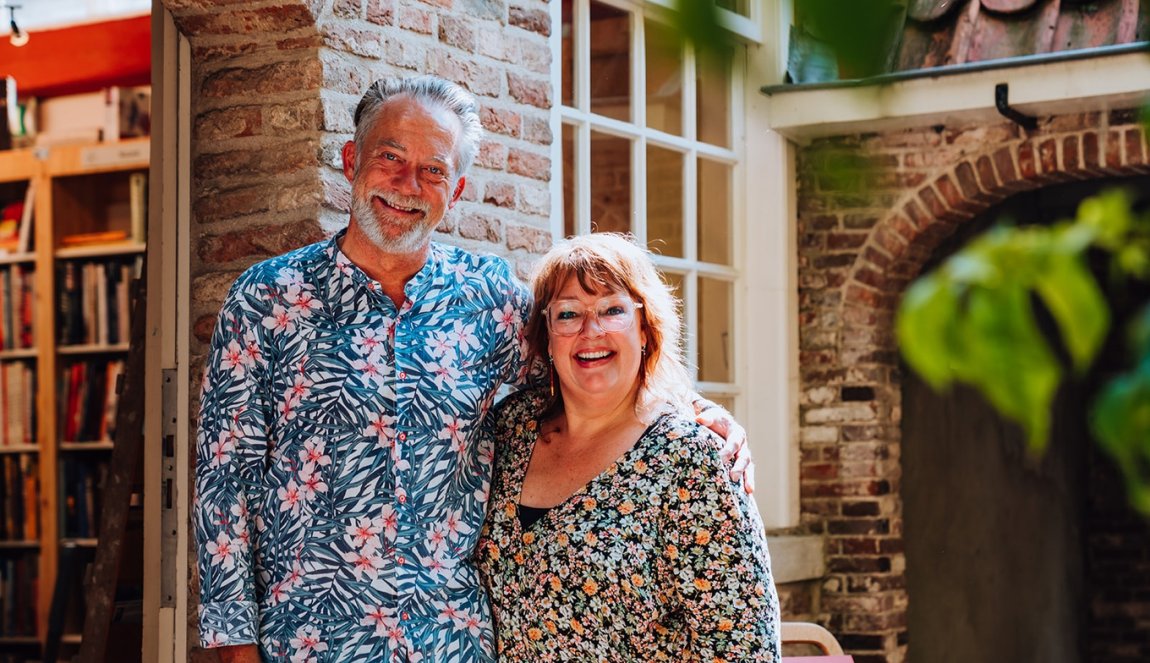 Yet modern entrepreneurship is also readily apparent in the historic center. There is plenty of innovation and exciting initiatives. In the old Broeren church, which dates back to the 15th century, you can now find Waanders in de Broeren bookstore. "You can climb all the way up until you are right below the centuries-old murals. Moreover, Waanders is a very old publishing firm from Zwolle."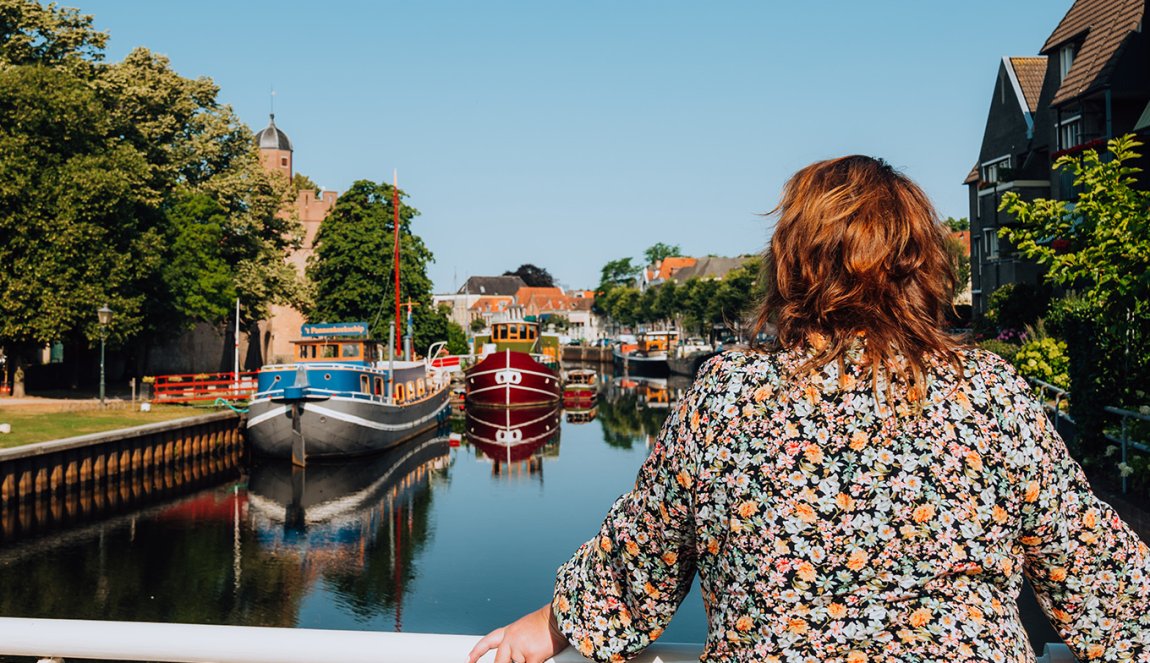 The 120-year-old spice factory Euroma is another typical establishment in Zwolle, according to Elders. "In the old days, their spices were packed in tin cans in the local prison." That one-time prison is now home to Michelin star restaurant De Librije. "The restaurant sells cans of spices in collaboration with Euroma. Now that's a circular economy!"
Come join us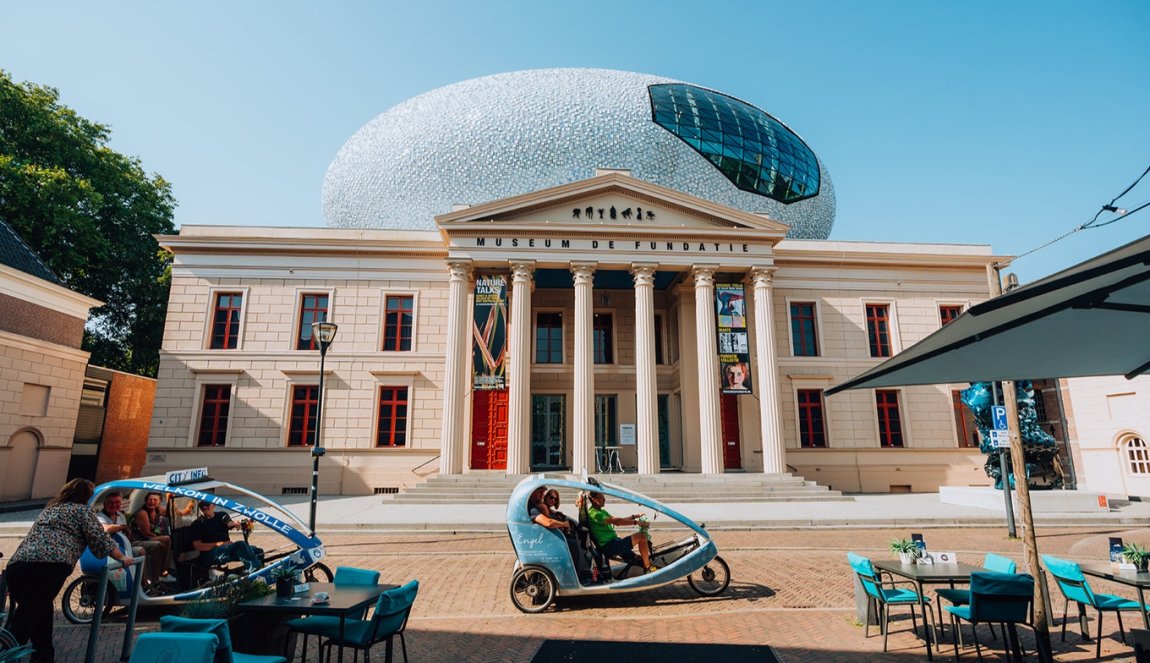 Old and new also merge seamlessly in other parts of the center of Zwolle. "Everything isn't just concentrated in one specific location in the center, so be sure to explore the various charming alleyways." Elders suggests the Goudsteeg (Gold alley) where the wealth of yesteryear is clearly visible. Continue to the nearby Luttekestraat and Sassenstraat where you will find unique boutiques and concept stores. Or pay a visit to De Fundatie Museum, which appears to have a giant UFO on top of the neoclassical building.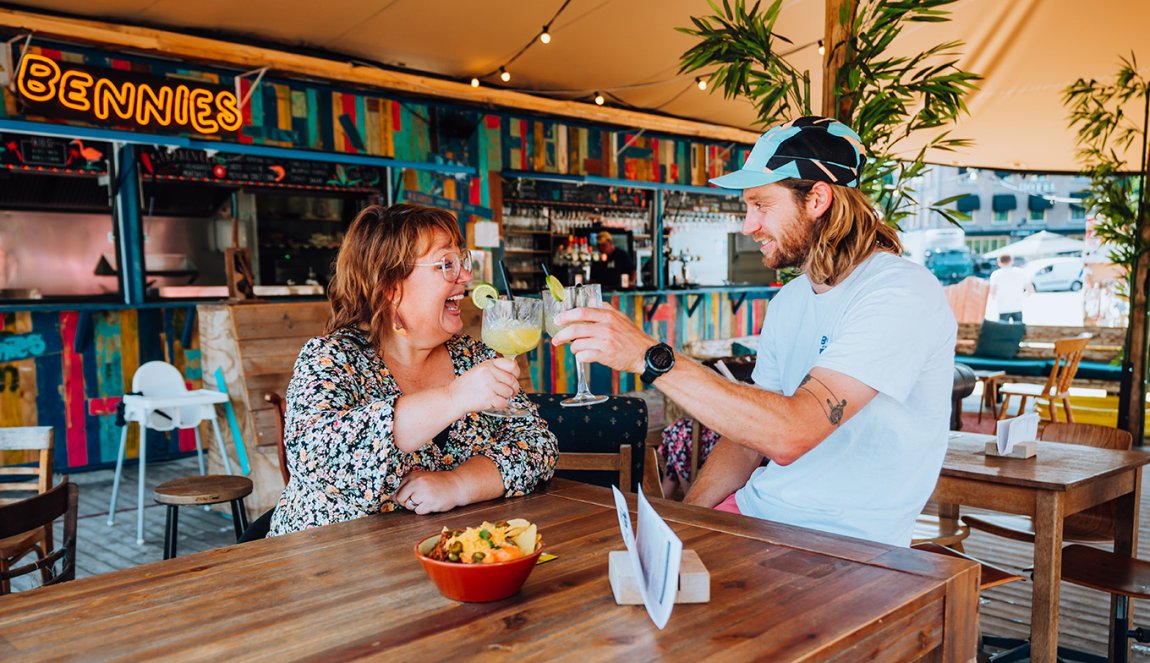 Sink into the deck chairs at beach bar Blue Bayou, located on the site of the old transshipment port. According to Elders, the summer café regularly provides a stage for young and new artists. "In Zwolle, you don't have to be a big name in order to participate. 'Come join us' is what we say. That's how you get to know each other quickly."
Get out on the water
With so much to see and do, what would be the one activity you shouldn't miss when visiting Zwolle? "Get out on the water," Elders suggests after a brief pause. "Rent a boat and take it for a spin. You'll see so many beautiful monuments and the whole outline of the city. Whether it's gems from the Hanseatic times or contemporary buildings – all of Zwolle falls into place. You will see that the water still connects it all."