© Marleen Annema via Visit Wadden
When you've mastered cycling around the city, you might be inspired to take your cycling skills further around the country. A fun and easy way to explore the countryside is by following the routes set out in the cycling junction network: a series of signposted routes that direct you towards must-see landmarks, monuments and scenery.
Thanks to the Netherlands' flat terrain and compact size, a day out exploring landscapes and monuments is easily achievable by bike, the country's favorite mode of transport. The cycle junction network has been designed to guide you around recommended routes or assist in creating your own journey by piecing together parts of different routes. Sounds complicated, but it really isn't. The junction network is signposted at every intersection, pointing you towards the next point. All you need to do is select a route and follow the signs or use the mobile app (iPhone and Android) for extra navigation assistance.
Travel and discover at your own pace.
Choose an inspiring theme or create your own journey.
Combine the cycle junction signposts with the mobile app for easy navigation.
How to use the cycle junction network?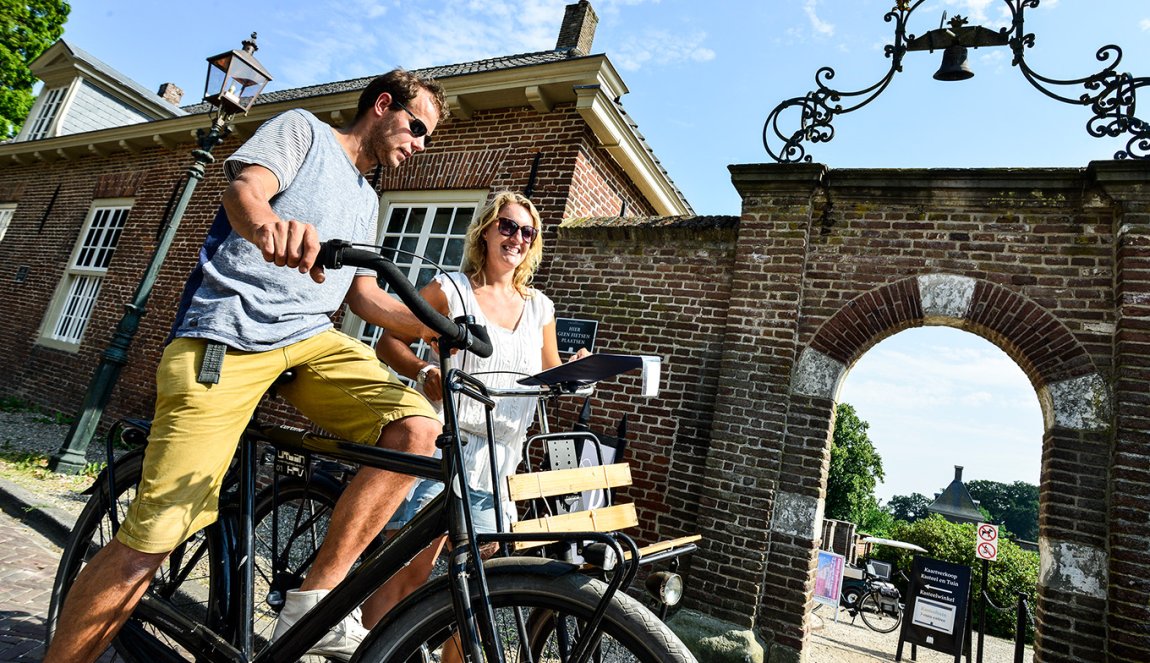 The cycle junction network has been designed for exploring the Netherlands in a fun and easily accessible way. Signposted cycle routes stretch almost across the entire country. As well as the cycle junction network, there are Long-Distance Cycling Routes designed for multi-day trips. The shorter cycle routes are perfect for day trips. They encompass points of interest that are ideal for admiring from a bike – from flower fields to scenic seaside views and historic farmland dotted with windmills.
To get started, take a look at the pre-planned cycle routes which are based on themes like 'arts and culture of Flevoland', the 'windmills of Kinderdijk', 'historic monuments of Zeeland' and many more. Usually between 30 and 50 kilometers, these routes are designed to be completed in one day. You can combine routes to make your ideal journey, adjust the route as you go or create your own journey entirely. The cycle junction network's mobile app is a great way to plan a tailor-made journey.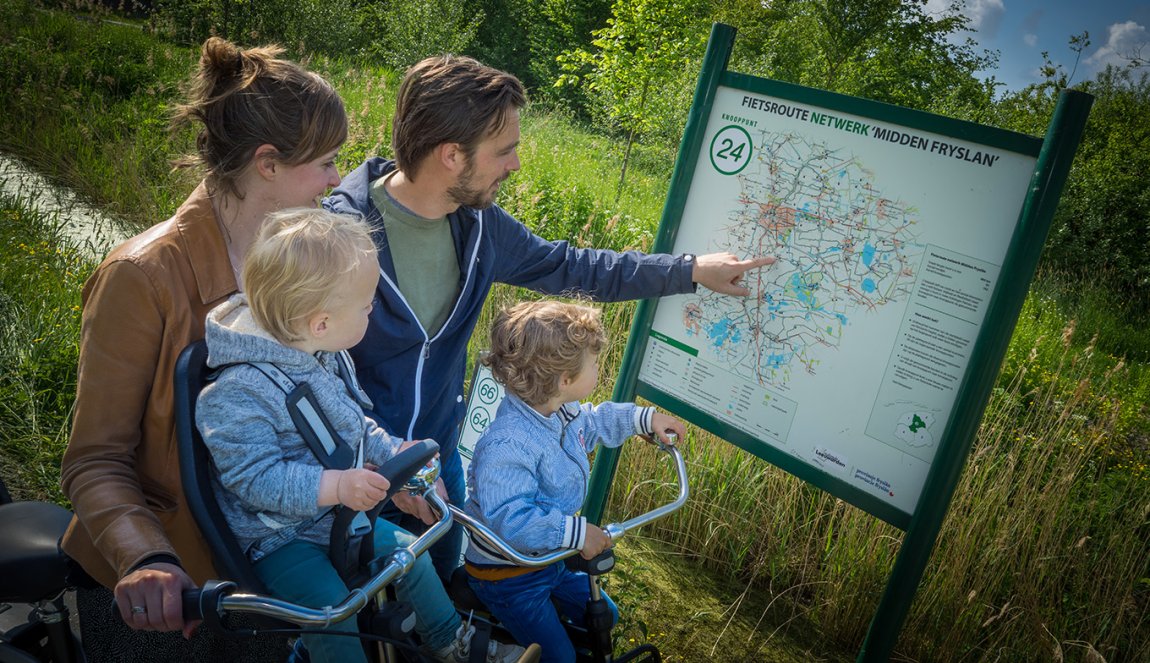 The junctions (knooppunten), sometimes known as "nodes", are simply intersections at the points where cycle routes converge, indicating the direction of each route. Best used simultaneously with the mobile app, the junction points make it easy to stay on track towards your journey. The numbers of the routes are listed next to arrows pointing the direction of the cycle path and a distinctive bicycle icon.
Hexagonal signs that indicate themed routes can still be spotted throughout the Netherlands but less frequently since the introduction of the cycle junction network.
Make your street healthier with our Cycling Lifestyle AI
Get started with our Cycling Lifestyle AI and add a touch of the Netherlands to your street. Our artificial intelligence makes every street greener and more pleasant in an instant.
Get started
Design your perfect daytrip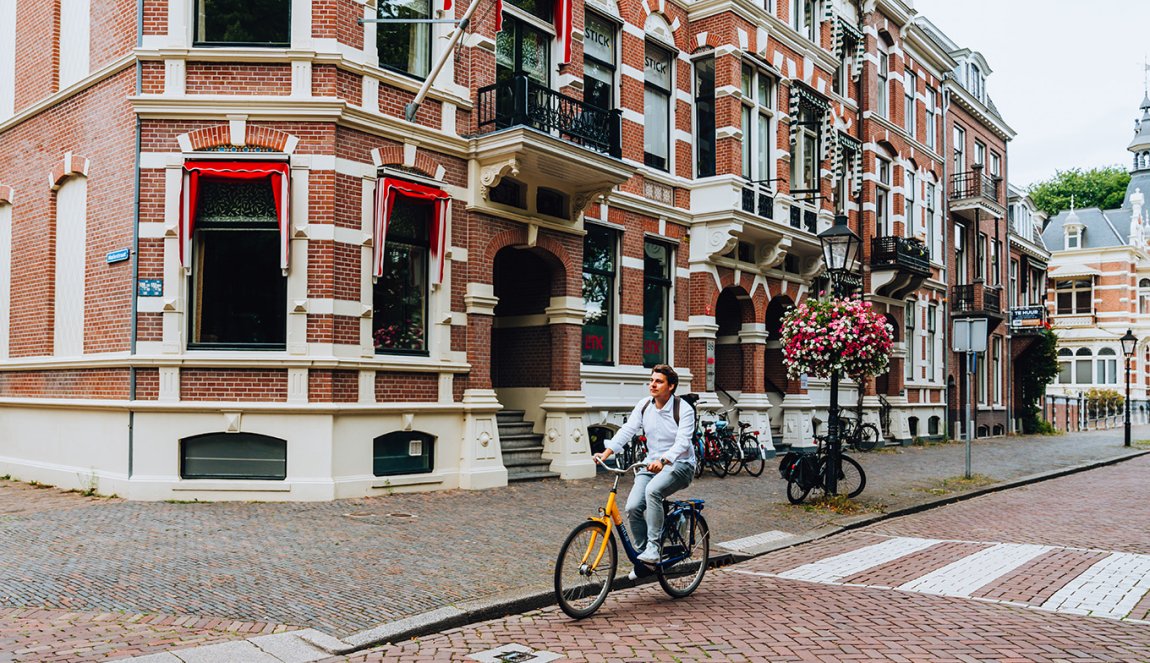 There are essentially two options when it comes to using the cycle junction network: follow an existing route, or create your own journey around points of interest. For inspiration, check out the overview of cycle route in the Netherlands, with exciting options to be found in every province. Alternatively, select your own combination of junction points based on what you'd like to see and how far you'd like to travel. The flexibility of the junction system means that you can change direction or shorten the journey at any point.
Tips for planning your journey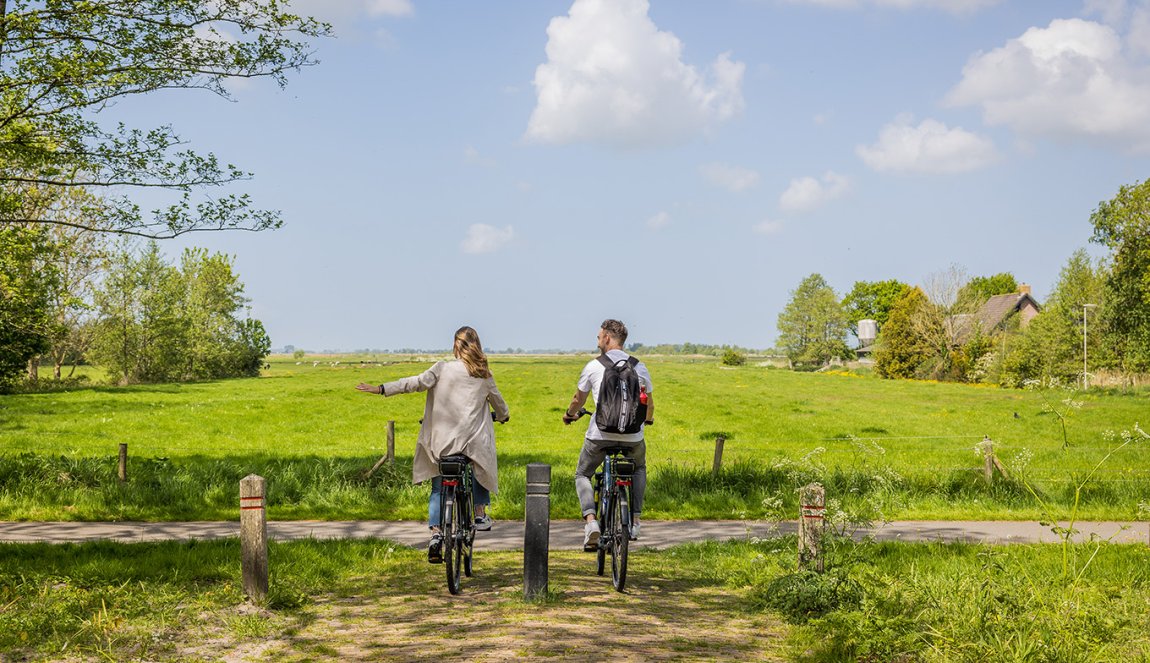 The best thing about signposted junction points is that cyclists can focus their attention on the sights and scenery rather than navigation. All you need to do is cycle until you reach the next junction point, where you can either change direction or continue on your way. You can plan ahead by using the maps and guides on the Fietsknoop.nl website, making note of relevant junctions, collecting a physical map from a visitor center, or by downloading the Fietsknoop mobile app. The app is a handy resource as it combines your selected route with GPS navigation in various languages.
For further inspiration, you can combine your selected route with the Long-Distance Cycling Routes (LF routes), a network designed for longer cycling holidays. These themed routes with titles like "LF Kustroute" and "LF Zuiderzeeroute" have dedicated websites that are packed with information on cafés and attractions along the way, videos of the highlights and tips for planning your journey.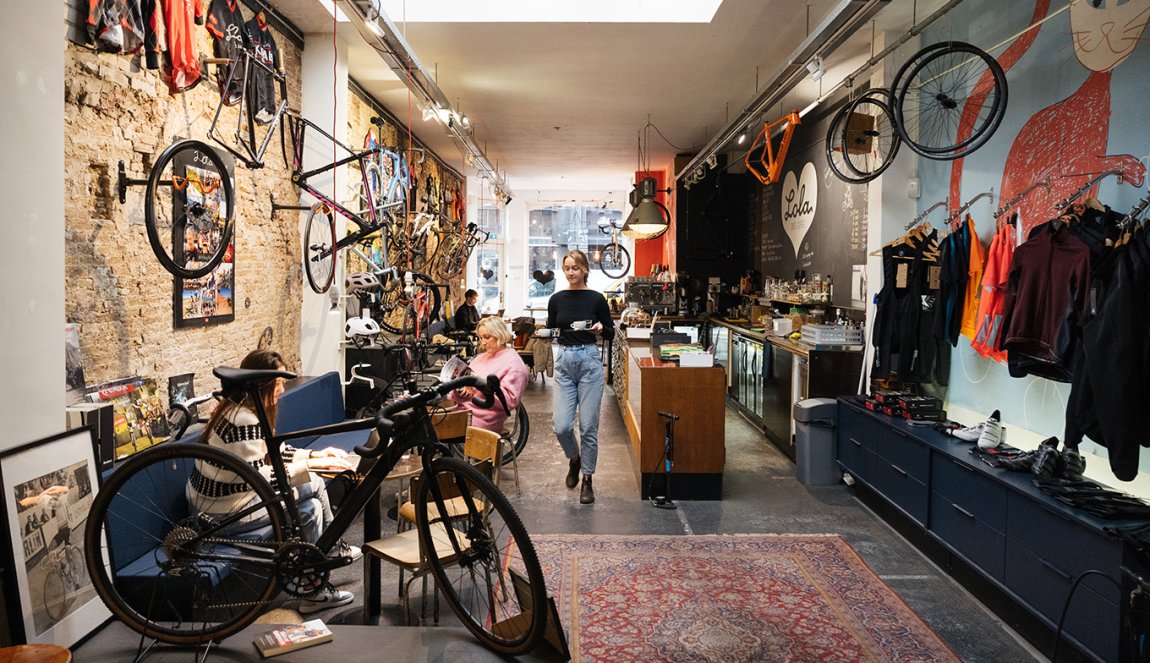 By checking the map ahead of time, you'll know how long to plan for your cycling day trip, when you can expect to arrive in towns and villages should you want to stop at a café or restaurant, and how to get home before sundown. In short, the cycle junction network is an easy, enjoyable and relaxing way to explore the Dutch countryside at your leisure.