© Alex Pitstra via Nederland Fietsland
The Netherlands is the perfect destination to challenge yourself to a cycling holiday. Travel at your own pace and discover that there is no better way to experience the Dutch landscape than by bike. Want to know how to organize this? Let us explain how to plan your perfect journey through the Netherlands by using long distance cycle routes. You'll find plenty of routes, accommodation options, restaurants and all the info you need to prepare on various websites and mobile apps.
Easily access an active and adventurous style of travel.
Follow easy-to-navigate themed routes.
Book accommodation and plan your meals with informative guides.
Cycling tours of the Netherlands are a popular way to combine sightseeing with a pleasant mode of transport. Even less experienced cyclists will enjoy the convenient routes along well-maintained cycle paths with plenty of stops along the way. The routes are designed to showcase interesting landscapes and attractions for a memorable experience.
Make your street healthier with our Cycling Lifestyle AI
Get started with our Cycling Lifestyle AI and add a touch of the Netherlands to your street. Our artificial intelligence makes every street greener and more pleasant in an instant.
Get started
New routes with iconic Dutch themes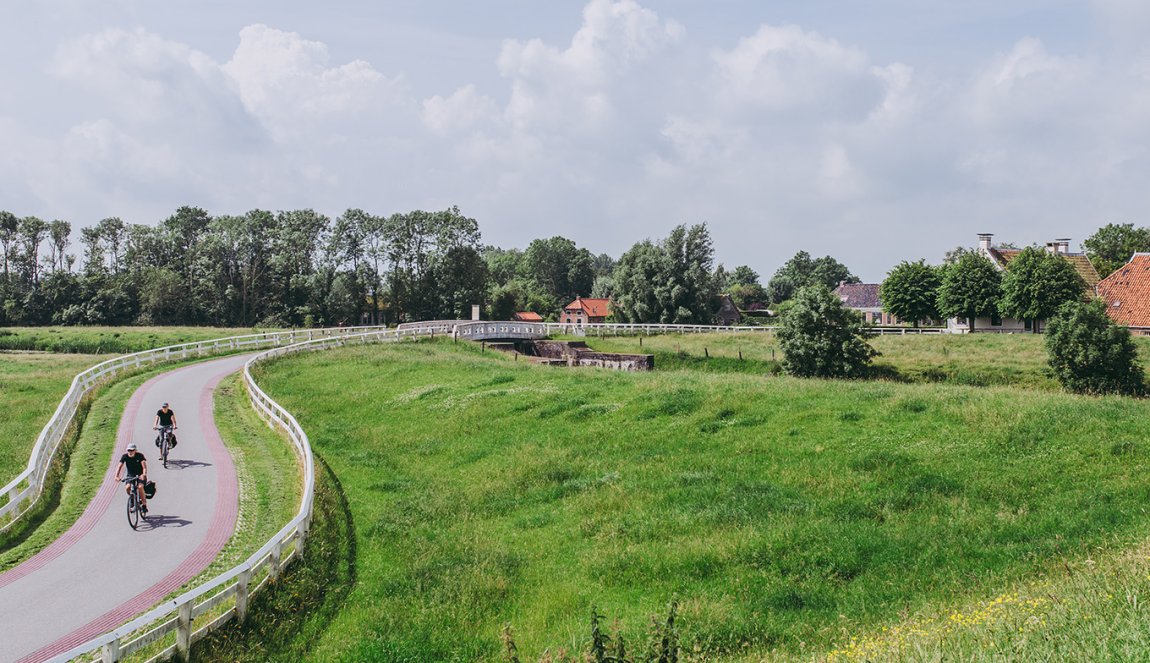 The long-distance cycling routes (LF routes) extend about 3,700 kilometres through the lovely Dutch countryside and along the coast. These easy-to-follow routes have been enjoyed by locals and tourists from all over the world for the past 30 years. The LF routes are currently undergoing a major makeover. Some routes have been discontinued and new or renewed routes have been established. These new routes make it even easier to find cycling-friendly accommodation, cafés and other amenities, which means improved accessibility to a wider public.And as an avid cyclist you can reap the benefits!
The routes are clearly signposted. Detailed information for each route can be found on the corresponding website and in the 'LF routes' mobile app (iPhone and Android). The new LF signs are colour coded and have the name of each route, e.g. "Maasroute" or "Kustroute", along with a bicycle icon and an arrow indicating what direction to follow. The older signs are simply numbered according to the corresponding LF route. Check out various LF routes for more inspiration.
Suggested routes for cycling holidays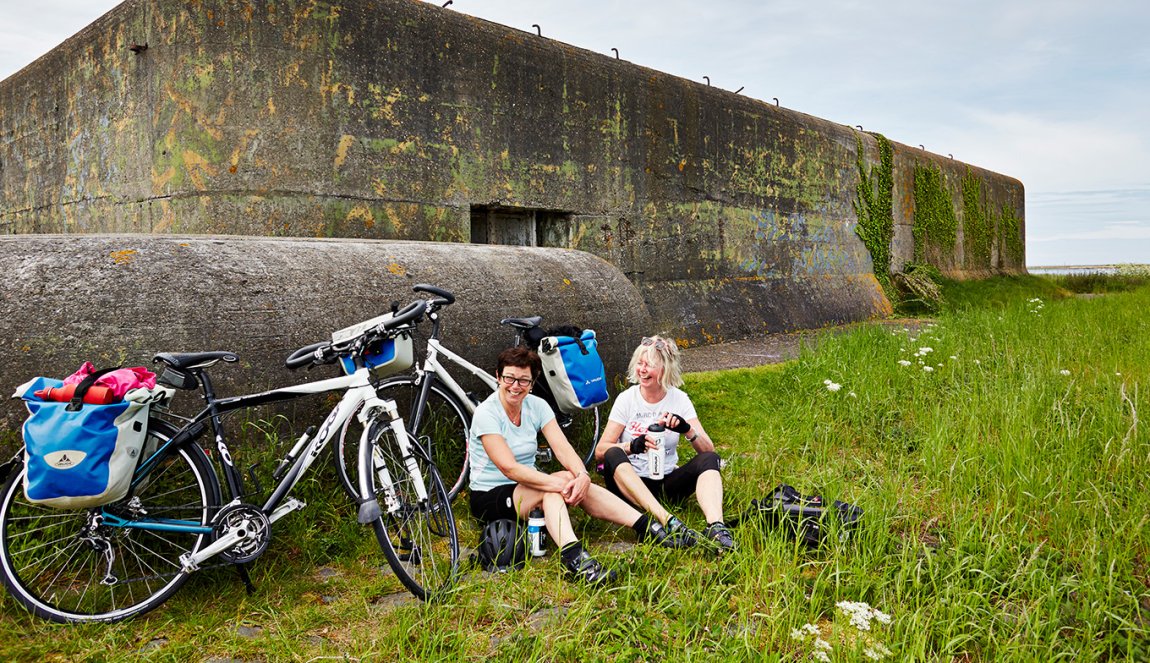 The LF Zuiderzeeroute is a fascinating tour around the IJsselmeer. It's a chance to see 440 kilometers of stunning scenery and harbor views, covering historic fishing villages like Monnickendam and Volendam, polder landscapes and the Afsluitdijk. Previously, the route was made up of the LF21, LF22 and LF23 routes. These have been combined into one continuous 'Zuiderzeeroute'.
The LF Maasroute is a picturesque journey along the banks of the River Maas. Spanning 480 kilometers, it begins in Maastricht and ends at the Hoek van Holland above Rotterdam, where the river meets the sea. Along the way, the route guides you through tranquil farmland, scenic river views, the windmills of Kinderdijk, Castle Garden Arcen and the ancient architecture of the Netherlands' oldest city, Dordrecht.
The LF Kustroute is your chance to cycle the length of the Netherlands along the North Sea Coast. Vast stretches of sand dunes, charming harbourside towns, the green expanses of the Zuid-Kennemerland National Park and the atmospheric Wadden Islands at the far tip of the Netherlands are highlights of this journey. The total length is 610 kilometers and you'll have the advantage of visiting some of the quieter parts of the country.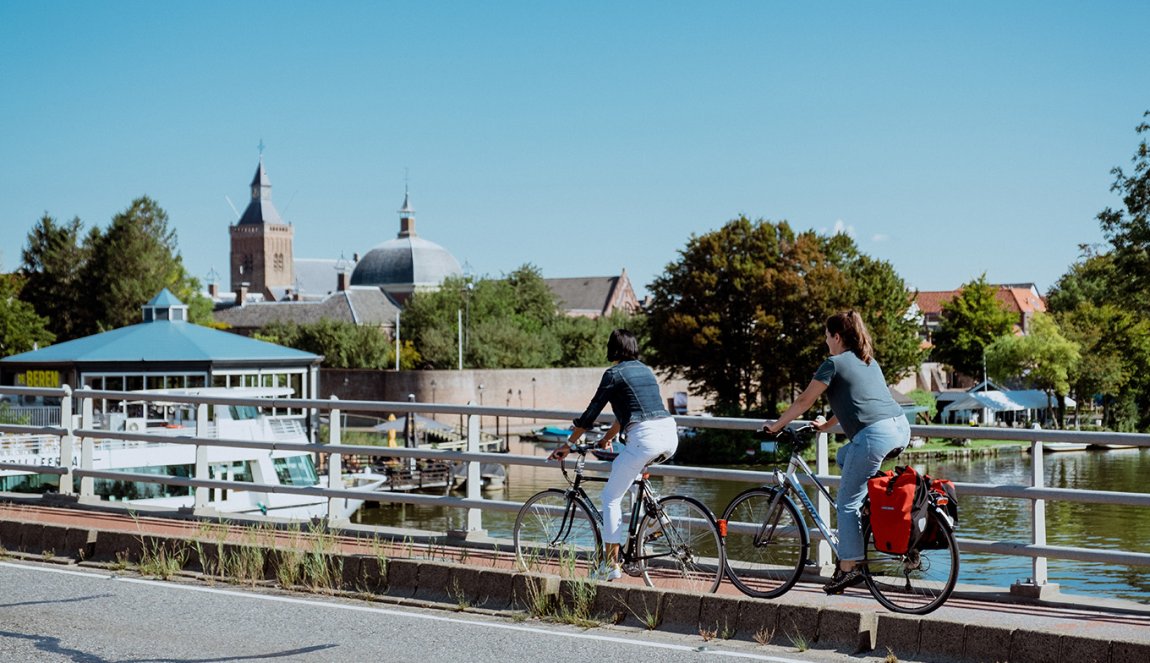 Or opt for the LF Waterlinieroute and cycle through a characteristic military landscape, along wide rivers and through fortified towns. This cycling route is 410 km long and connects three water defense lines: Stelling van Amsterdam, Nieuwe Hollandse Waterlinie and part of the Zuiderwaterlinie in West Brabant. You'll cycle through Dutch world heritage landscapes as you venture on a historic exploration. The tour starts in Edam and ends in Bergen op Zoom.
The Ronde van Nederland (Tour of the Netherlands) is known as the ultimate cycling holiday, taking you along the entire length of the country, beginning in Arnhem. Not for amateurs, a certificate is rewarded to anyone brave enough to take on the 1385 kilometers.
Before you pedal off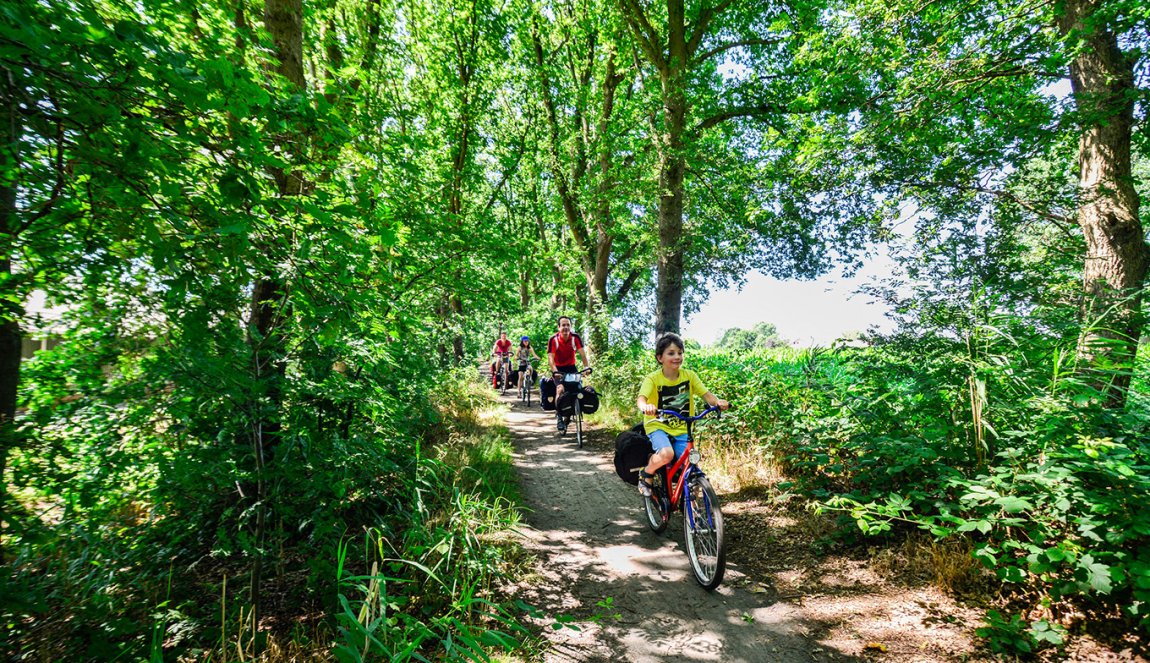 Before you begin your multi-day cycling tour, there are a wealth of resources you can use to prepare. It's helpful to know that you can combine your route with the cycling junction network – a series of shorter routes designed for day trips. This allows you to change direction or extend your journey to see more attractions. Check the website of your route in advance, which will help you to book accommodation – with choices ranging from camping grounds to cycling-friendly hotels and B&Bs. You can also see an overview of recommended cafés and restaurants as well as museums and monuments that you can plan your stops around. Alternatively, book a package from a recognized provider for the convenience of having everything arranged for you.
Be sure to download one of the dedicated cycling tour mobile apps ahead of time, which will provide helpful navigation, highlight points of interest and update you with traffic information such as road closures or diversions. If this is your first cycling holiday, you can also find a guide on what to pack.