Dutch Design can be found throughout the Netherlands. Sometimes it's obvious, other times it's quite subtle. Join us as we travel the Netherlands in search of the five most remarkable examples of the design that is deeply anchored in our culture, values, and landscape.
Depot Boijmans Van Beuningen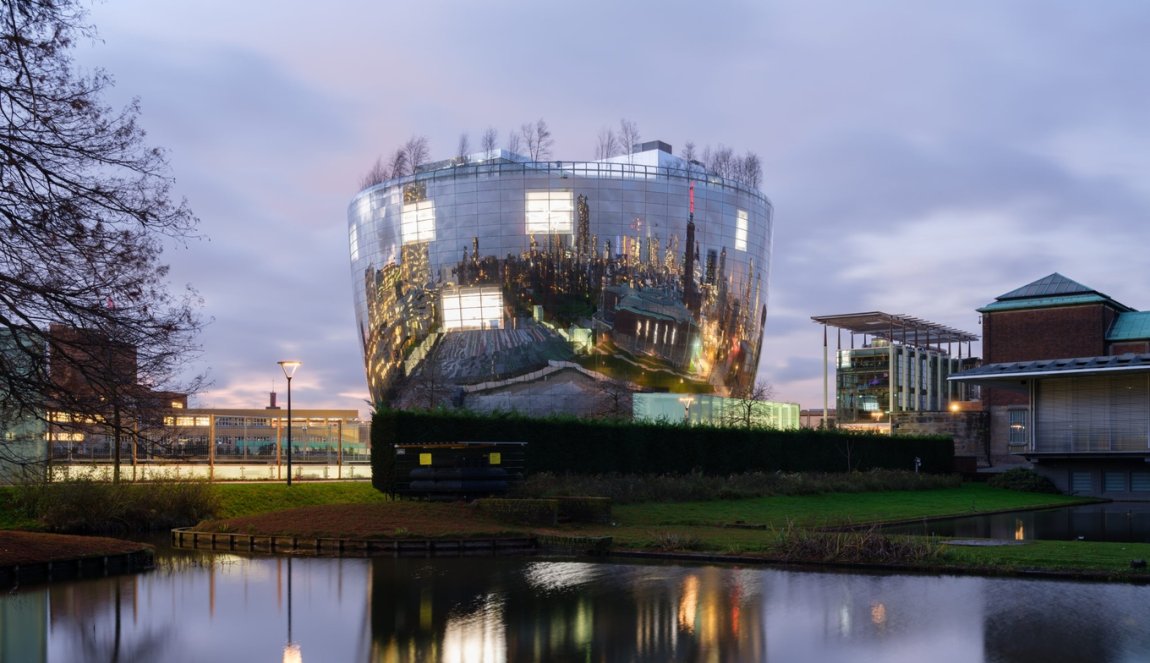 One of the most well-known places to encounter Dutch Design can be found in an urban park in Rotterdam. Since 5 November 2021, the remarkable Depot Boijmans Van Beuningen has towered over the Museumpark. The seven-story building was designed by the Dutch architect firm MVRDV and is inspired by an aluminum-colored plate from IKEA. Its circular exterior is clad with 1,664 mirrored panels, which results in a striking monument in the middle of the attractive park. However, the building caused quite the controversy at the start of construction because some people simply did not think it suited the location.
The Depot houses the Museum Boijmans Van Beuningen collection, which consists of 151,000 artworks stored in 14 departments with 5 different climates. In addition to the works themselves, visitors can get a glimpse of the behind the scenes work involved in preserving and managing the collection.
A noteworthy detail is that to ensure the privacy of patients at the adjacent Erasmus MC hospital, a number of mirrored panels were given a matt finish on that side of the building. Depot Boijmans Van Beuningen is open to the public.
Havenkwartier in Deventer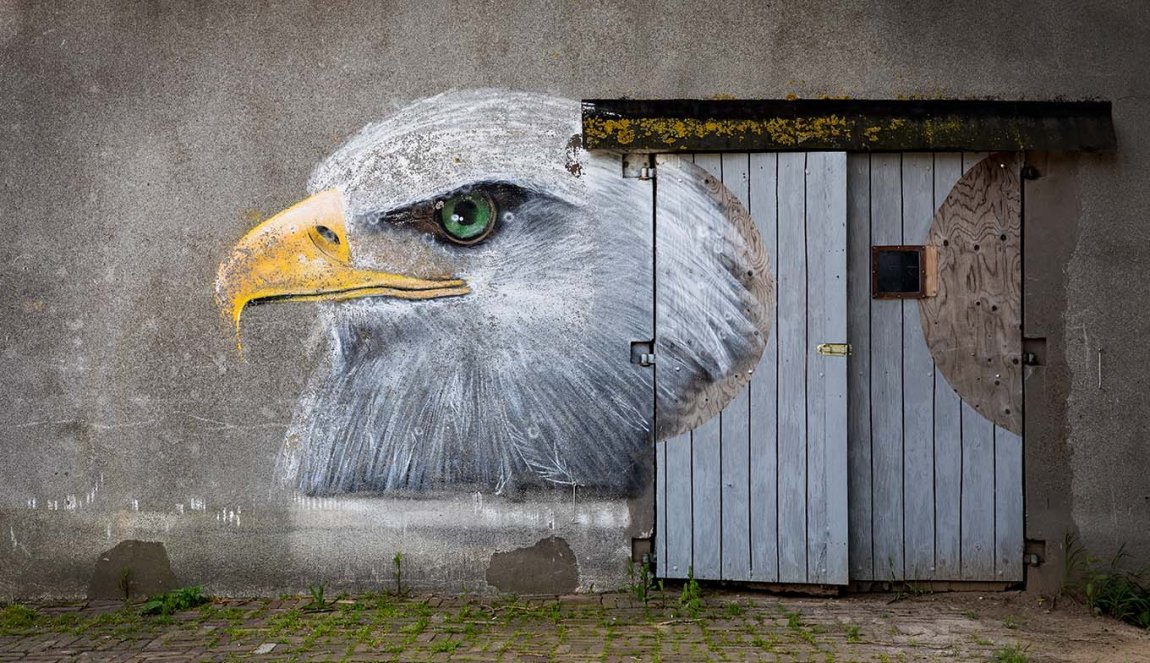 The Havenkwartier in Deventer is not a single specific place where you can demonstrably find Dutch Design, but is actually a whole area in which industrial heritage, creative entrepreneurs, art and culture, hospitality, construction, and living are combined with a still active inland port. A walk through the Havenkwartier is a walk through creativity. There are various exhibitions every month, coffee bars, and remarkably designed restaurants. It all looks, smells, and tastes of (modern) art.
For example, you might run into Franziska Faoro, the German owner of 6'4″ design manufactory. In a previous life he worked on the cameras for Nokia Lumia phones but is now making waves with DreamItt, a modular box spring.
It's also home to Studio Groen+Schild, which breathes new life into vacant, dilapidated buildings in a sustainable way. Their own location in this Hanseatic city is perhaps the best example of this: housed in a gray silo where trucks used to pull into to fill up containers, there are now desks from Studio Groen+Schild. The design is energy efficient; a heat pump cools or heats the building.
You can stroll through the Havenkwartier yourself, but it's also possible to book a guided tour.
Van Gogh-Roosegaarde cycle path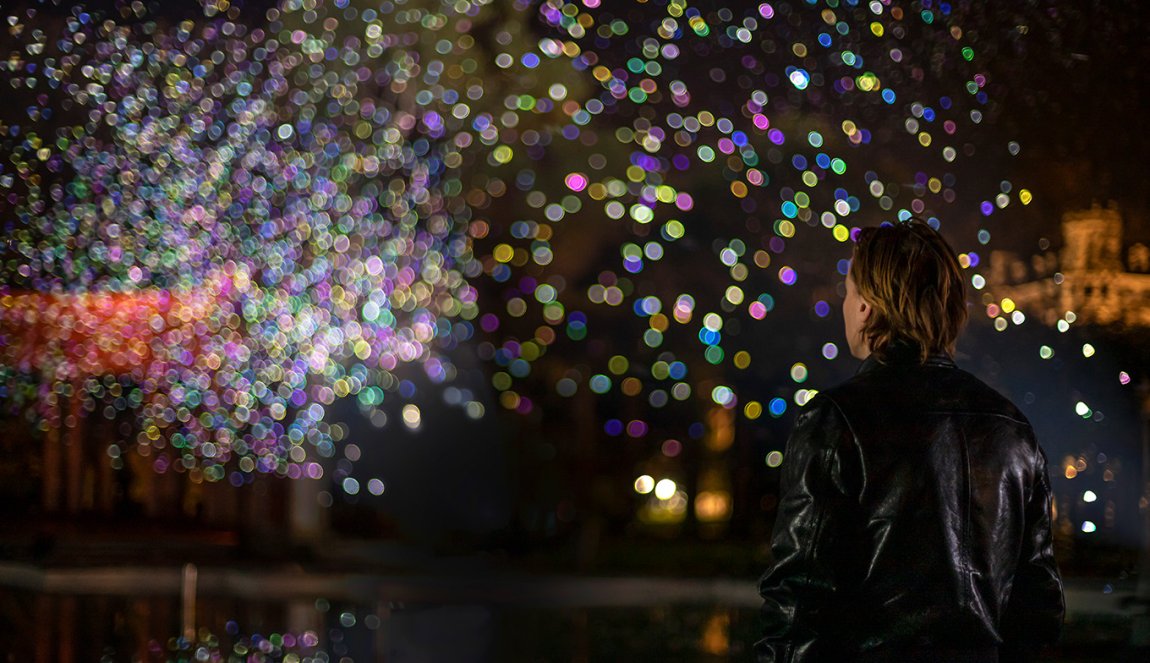 Daan Roosegaarde is a well-known Dutch designer with global acclaim. The artist from Nieuwkoop combines technology with creative thinking to produce imaginative, eco-friendly, and sustainable designs. For example, in Beijing (China) a gigantic 'smog-eating tower' filters dirty air and transforms it into clean air. Studio Roosegaarde recently designed organic fireworks, based on biodegradable light sparks, which can be seen in Bilbao and London.
Roosegaarde uses creative thinking to produce sustainable designs.
Roosegaarde caused a stir in the Netherlands with his Van Gogh-Roosegaarde light-emitting cycle path in Eindhoven. Thousands of twinkling colored stones were incorporated into this 600 meter long cycle path. These stones are charged by sunlight during the day, which eliminates the need for street lighting. It's an original, sustainable solution.
One of the best things about it is that the stones display parts of Van Gogh's famous painting 'Starry Night'. This is a beautiful example of combining creative thinking with technology. The path is located between Nuenen and Eindhoven and is part of the Van Gogh cycle route through Nuenen.
Werkwarenhuis (the Work Store) in Den Bosch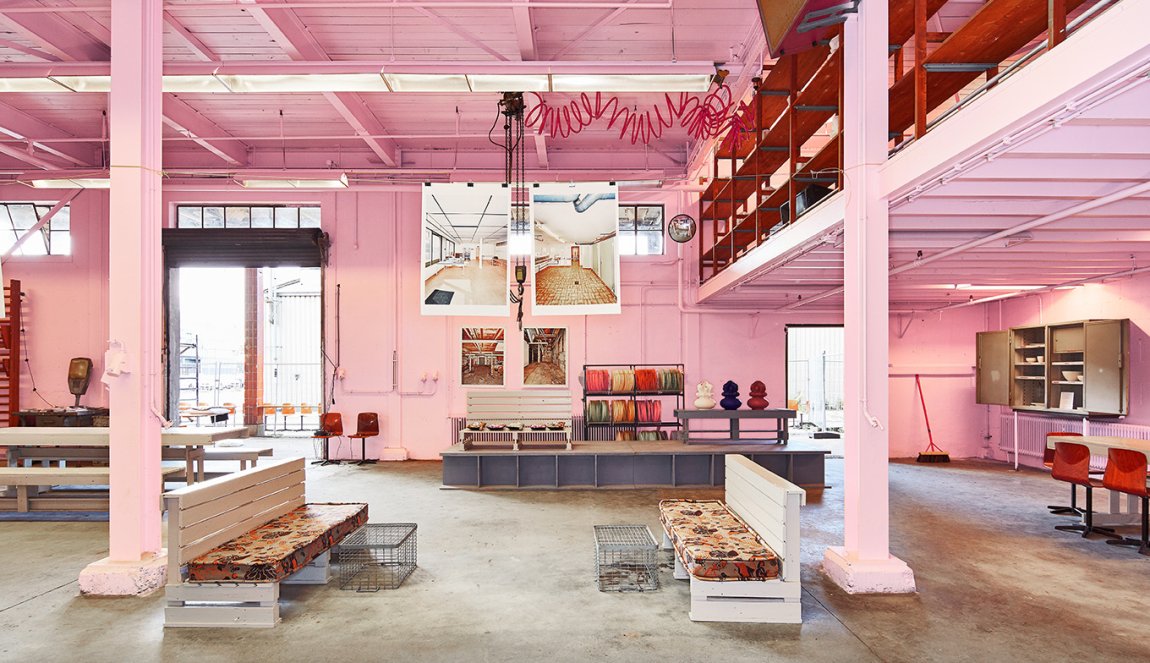 When you think of Dutch Design in Brabant, you usually think of Eindhoven. This is perfectly justifiable considering the history of Philips, the Design Academy, and the wondrous Strijp-S, but that other large city in Brabant – Den Bosch – also has a lot to offer. The Tramkade takes center stage. This is a former industrial area that is now regarded a bustling cultural and creative hotspot, with frequent parties, great food options, and a skating rink.
The most special location is the Werkwarenhuis, founded by Petra Janssen and Simone Kramer. A colorful place where remarkable events, trendy markets, and special exhibitions are held on a regular basis. You can also (gently) let loose on the dancefloor. Among all of this, about 15 creative entrepreneurs work at the front of the Werkwarenhuis and form a creative social community.
And finally: it is also the home base of stichting Social label, which links creative makers who are distanced from the labor market with designers.
HEMBrug site in Zaanstad
Many hotbeds of creativity originate on old, often large-scale (former) industrial factory sites. But the HEMbrug site, located in the Havenbuurt in Zaandam, has a slightly different origin. Its history is reason enough to warrant a visit. At the end of the 19th century, firearms, artillery, and ammunition were produced here for the Dutch army.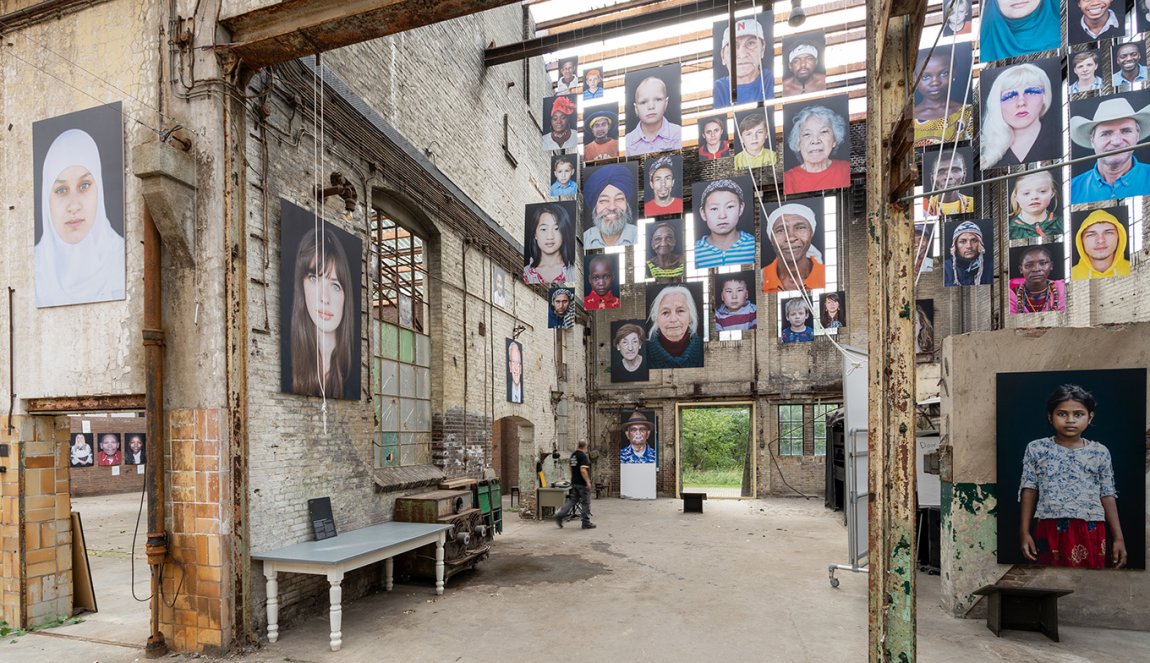 Because of its original function (and the associated explosion hazard) it has a very striking design. The position of buildings, the layout of the outdoor areas, and the roofs were taken into account. Some of them have a semicircular design to properly any shock that may arise during the production of the weapons.
Together, they create a unique factory site that is now absolutely teeming with creativity.
There is a museum, a food court, many (visual) artists with their studios and, with Artzaanstad, there is a place to choose your favorite art.
Design-wise, a lot of Dutch talent can be found here. Dirk van der Kooij is just one great example. He runs a self-producing furniture design studio where he tries to combine tradition, technology, craft, and digital robot technology.
Or visit Post Acoustics, knapontwerp & Tjimkje, who together form one gallery. Post Acoustics focuses on high-quality acoustic solutions, in the form of design lamps, and office furniture, while one of Tjimkje's well-known designs is the Button Chair, a chair inspired by the wooden buttons found on clothing.
Many television programs use the HEMbrug site for their shows, and Martin Garrix once shot a video here.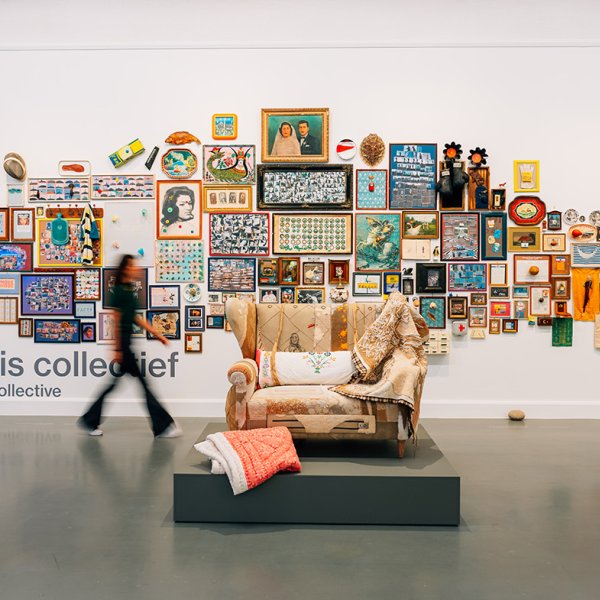 Dutch Design – Innovating for a better world
Want to know more about that curious phenomenon of Dutch Design? We can tell you everything you need to know and all the best places to go for the best Dutch Design experiences during your visit to the Netherlands.
Read more