For centuries, the Netherlands has been known throughout the world for its innovative Dutch Design and the problem-solving mentality of its people. We have always used it in our never-ending battle with water but these days we mainly use it in our efforts to keep the Earth liveable. Dutch Design is also part of the DNA of our fashion designers. Determined to shift this industry from polluting to sustainable and circular, they are leaders in innovative solutions and cutting-edge designs. Meet the pioneering Dutch designers at the forefront of sustainable, circular fashion!
The roots of our circular fashion designers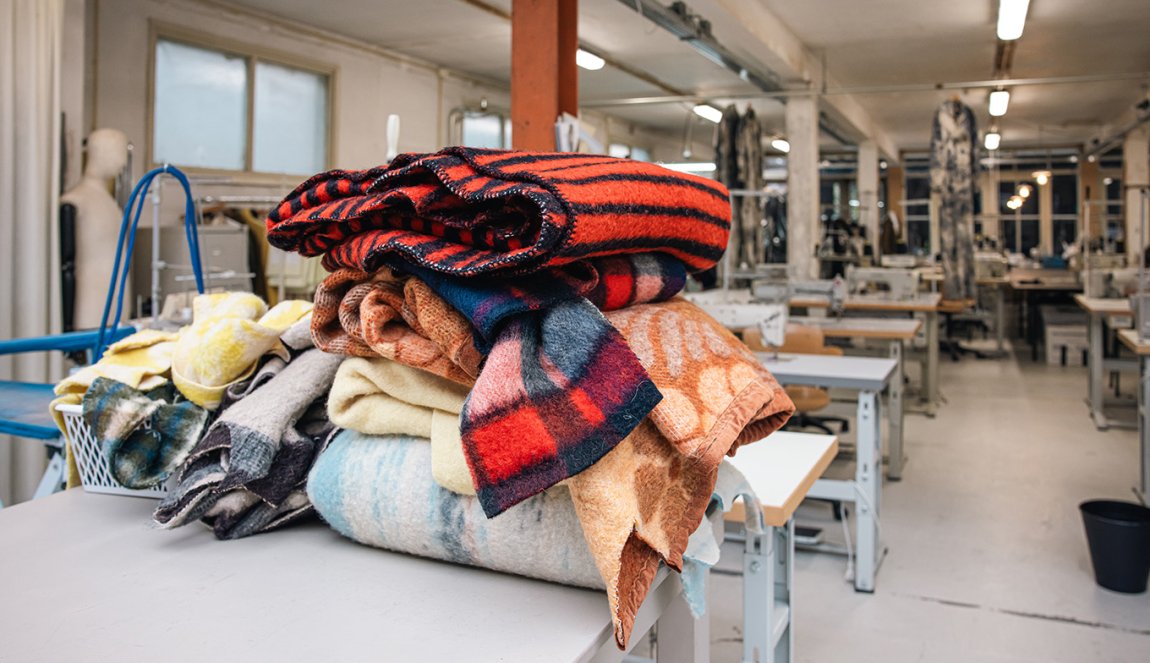 The Netherlands is bursting with circular fashion talent. Designers who think about how best to recycle a garment and some who use 3D printing as an innovative technique to produce without waste. If you're fortunate enough to get a ticket to the annual Dutch Design Week in Eindhoven you can see these innovators in action where, among other things, people are researching and pioneering ways to make new clothing fabrics from waste. There are also plenty of New Dutch fashion designers across the country demonstrating that old clothes are a great basis for new collections.
These are just a few examples of circularity in Dutch fashion. The fact that a relatively small country like the Netherlands is able to have such a big impact on fashion is also due to its rich textile and fashion history. This history stretches back to the Dutch Era (formerly known as the Golden Age). Even back then, the Dutch were fashionistas!
Jeans that can be recycled? Tricky but not impossible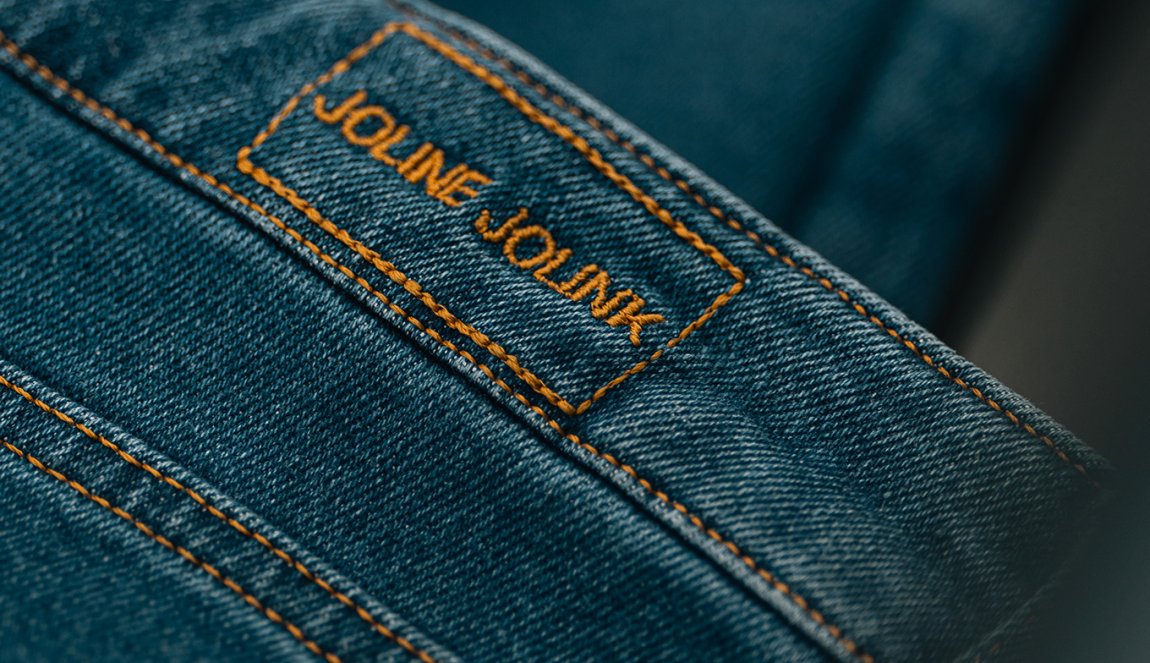 It takes a lot of thought, perseverance and guts on the part of the New Dutch fashion designers and companies to make their operations completely circular. It's a totally different way of thinking that requires breaking old patterns and is not just something 'you do on the side'. It affects your entire business operations. For example, Rotterdam-based fashion designer Joline Jolink thinks about circularity as early as during the design stage. 'The omission of rivets and the label on jeans ensures that the jeans can be effortlessly ground into a new fabric', says the designer. This insight led her to now opt for an embroidered label. It sounds so simple but try coming up with an idea like that yourself! The vast majority of jeans still consist of multiple materials, which makes recycling difficult.
Worn-out textile? Wrong! It's history!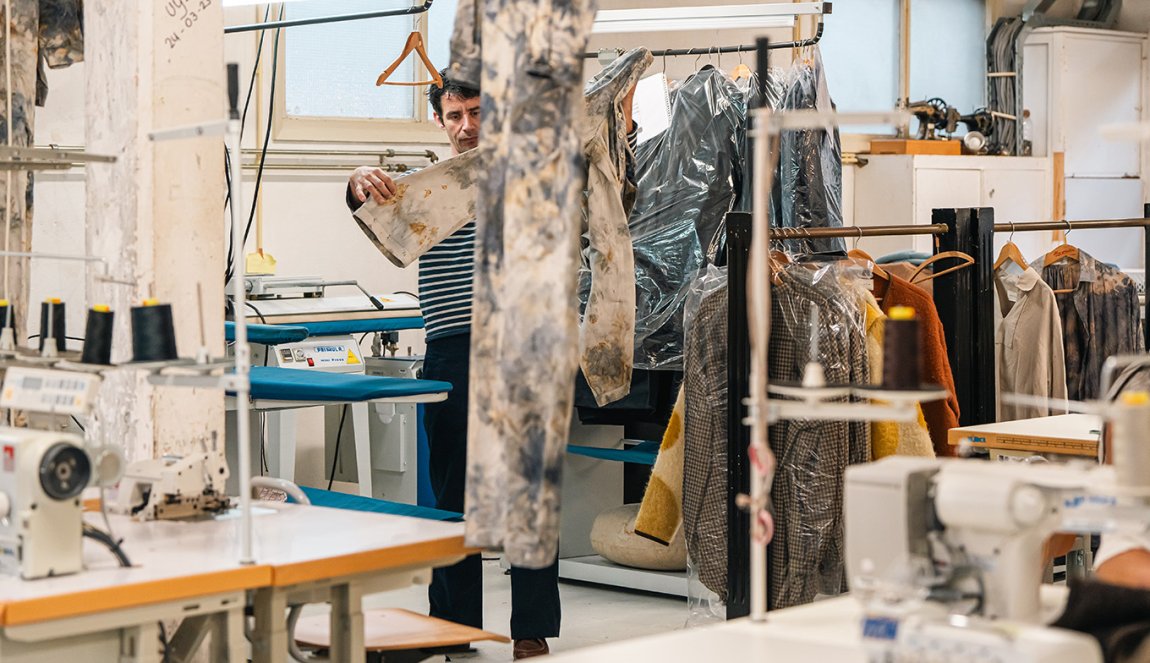 We start our circular fashion journey through the Netherlands at Hul le Kes, a fashion brand from Arnhem. They've made huge progress in using old fabrics throughout their collection: a dress made from old bed linen, trousers made from antique linen and a coat made from upcycled wool. Fashion designer Sjaak Hullekes: 'We look at clothing and textiles in the same way as one might look at vintage design, antiques and art. Instead of seeing worn-out textiles, we see history. We want to continue the history and character of the textiles and let people wear them.'
That Hul le Kes is in Arnhem is no coincidence. Arnhem has a reputation as a hotbed of innovative young fashion talent. The Fashion + Design Festival takes place here every June and is definitely worth a visit. But there is plenty more in the Netherlands worth visiting for lovers of fashion and innovation!
Leather from fruit and more state-of-the-art applications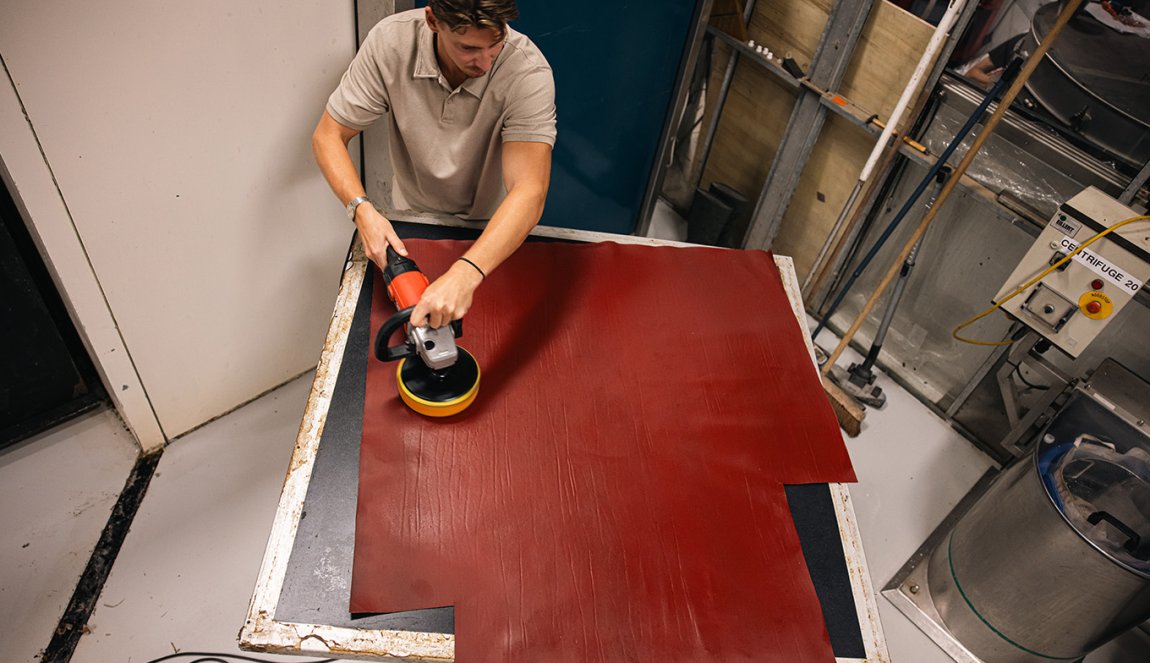 The circular fashion of the future will involve production techniques and materials we cannot yet imagine. Think of 3D printed fabrics, fabrics made from recycled materials algae or fruit, or fabrics with solar cells that allow us to generate green energy with our textiles. Things that once seemed completely far-fetched have now become reality.
They know all about this in Rotterdam, where designer duo Koen Meerkerk and Hugo de Boon are working on a new material: Fruitleather. Yes, it really is leather made from fruit! They save mangoes from going to waste and turn them into a leather-like material that can be used for shoes, clothes, bags and much more. This designer dynamic duo wants to offer a sustainable alternative to the polluting and decidedly animal-unfriendly leather industry and show that we can also use waste in a positive way.
Tech-fashion – not fast fashion
Intrigued by the influence of technology on fashion? Be sure to visit Eindhoven and discover tech-fashion designers like artist Jalila Essaïdi, who is experimenting with new materials such as clothing made from cow poo (yes, really!). Or how about designer Pauline van Dongen with her clothes and accessories made from Zonnestof, a fabric with solar cells woven into it. Then there's Ellen Albers, whose New Order of Fashion is an innovative breeding ground for new talent in circular fashion.
Eindhoven is all about innovation, so it should come as no surprise that sustainability is everywhere in this Brabant city. While it's worth a visit all year round, your trip will be extra memorable if you visit in October and get a ticket to the Dutch Design Week. This is the biggest design event in Northern Europe drawing over 2,600 designers and 350,000 visitors at more than 110 locations all over Eindhoven. Dutch Design Week is the place to be for exciting fashion innovations, just don't forget to buy your tickets on time!
TextielLab Tilburg – the place for new inventions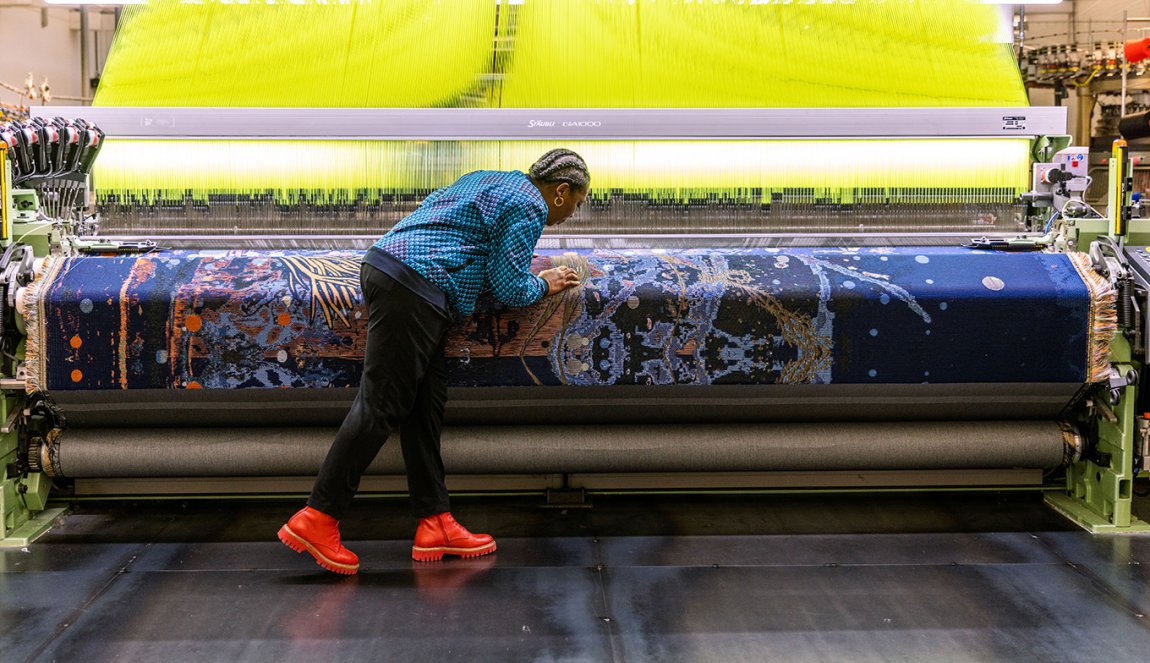 When in the province of North Brabant, you might as well hop on the train for the 20-minute journey to our textile capital of Tilburg. Visit the TextielLab located in the TextielMuseum and you can watch a sustainable textile maker at work and learn more about manual and industrial techniques such as weaving, knitting, embroidery, tufting, trimmings, laser cutting and 3D printing. This place truly is a paradise for fashion lovers, professionals and students.
A new outfit from recycled fabrics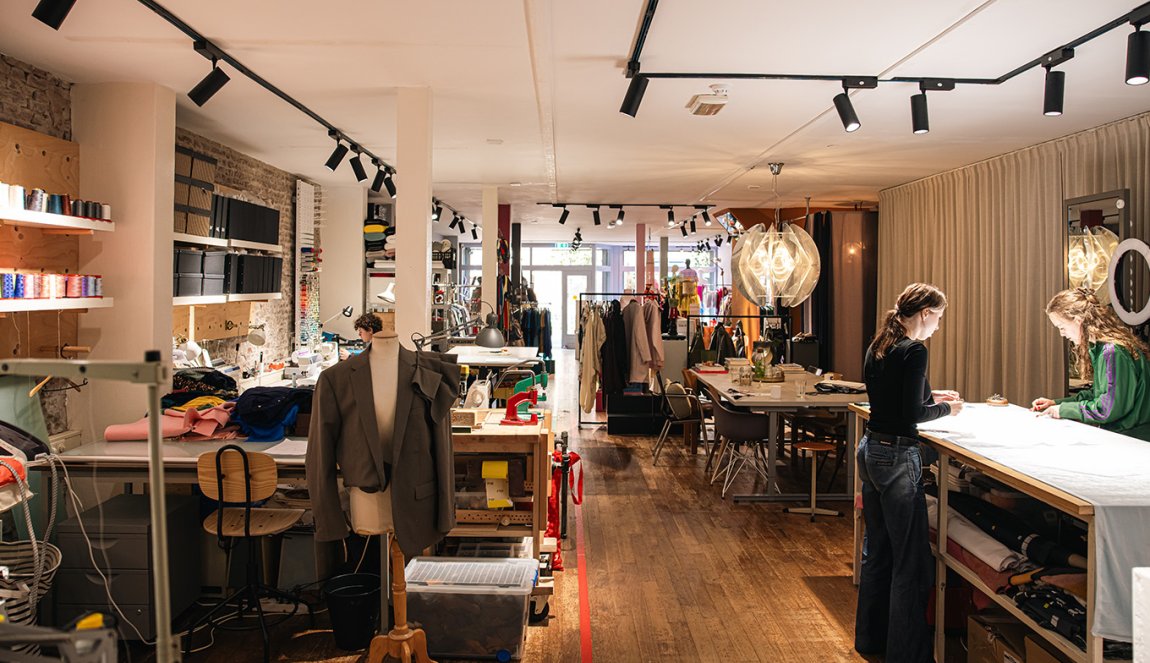 Recycling is an important aspect of circular fashion that we haven't touched on yet. Did you know that only 1% of all clothing is currently recycled? That is a miniscule amount and far too much is thrown away every year! Fortunately, there are also plenty of Dutch designers who have already made great inroads when it comes to making clothing from recycled fabrics and sewing thread. For example, LOOP .A LIFE makes circular sweaters and cardigans, Amsterdam's MUD jeans is famous for its circular jeans and their lease subscription for jeans, Pauline van Dongen designs circular backpacks with Zonnestof and Kings of Indigo is on a mission to make sustainable and circular fashion mainstream. All of this creative innovation is happening right here in the Netherlands!