© Nanda Sluijsmans via Flickr
There's a Dutch proverb (from Groningen) that goes, 'The windmill doesn't care for the wind that's gone past.' And this is reflective of the forward-thinking entrepreneurial spirit that can be found in the Netherlands. From innovations in water management and renewable energy, to architecture and transport, the Dutch are masterful in creating smart and sustainable solutions for tomorrow's challenges. Driven by environmental goals such as reducing
greenhouse gas emissions
by 49% by 2030, there are many inspiring (and sustainable) innovations to explore.
Embracing waterpower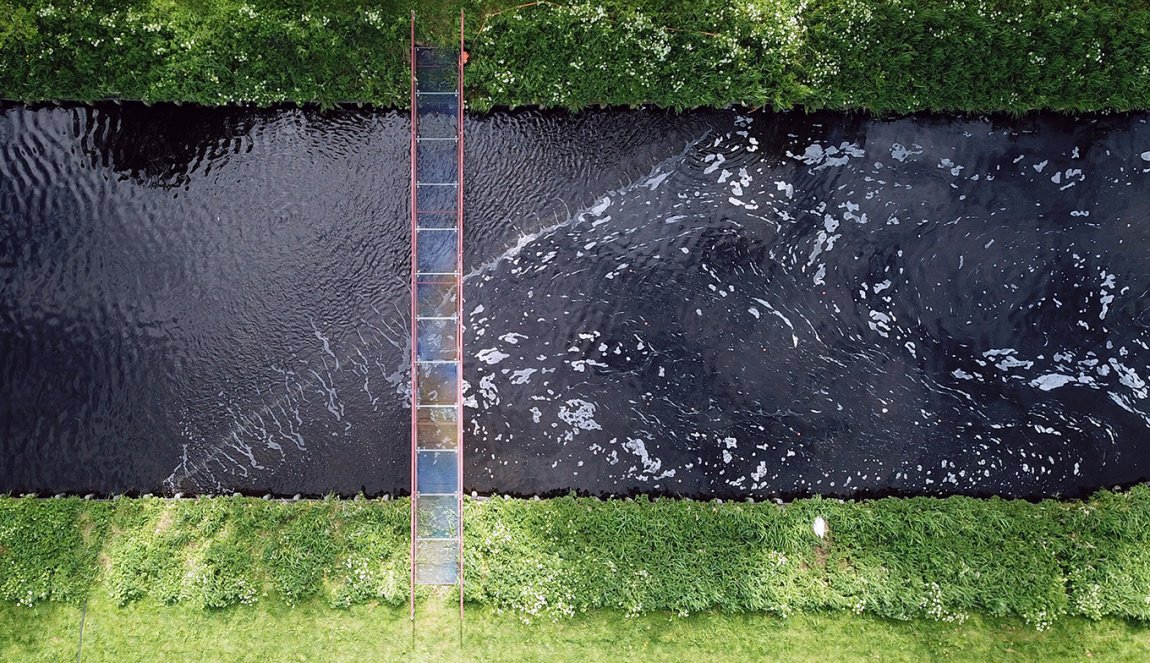 Located below sea level with miles and miles of coastlines hugging its shores, water is ever-present in the Netherlands. Canals, dams, seas and lakes, the Dutch know a thing or two about water – and how it can be used in inspiring ways to protect the environment. And they are sharing this with the world.
Take The Great Bubble Barrier, for example. With predictions that plastic waste will only triple by 2040, this Amsterdam startup has created a revolutionary way to extract plastic waste from waterways using a screen of air bubbles. The company has already generated a lot of attention internationally and has hopes to expand its solution globally to clean up waters the world over.
Other Dutch companies making a global impact include Sponsh, which uses 'nature-inspired innovation' to combat water shortage. With depleting resources, the United Nations predicts that over half the world's population will face 'water stress' by 2050. Sponsh has used such insights as the driving force behind the development of their technology – a material that absorbs microscopic water particles from the air to create a new water source that can be used in everything from drinking water to feeding crops in greenhouses.
Harnessing renewable energy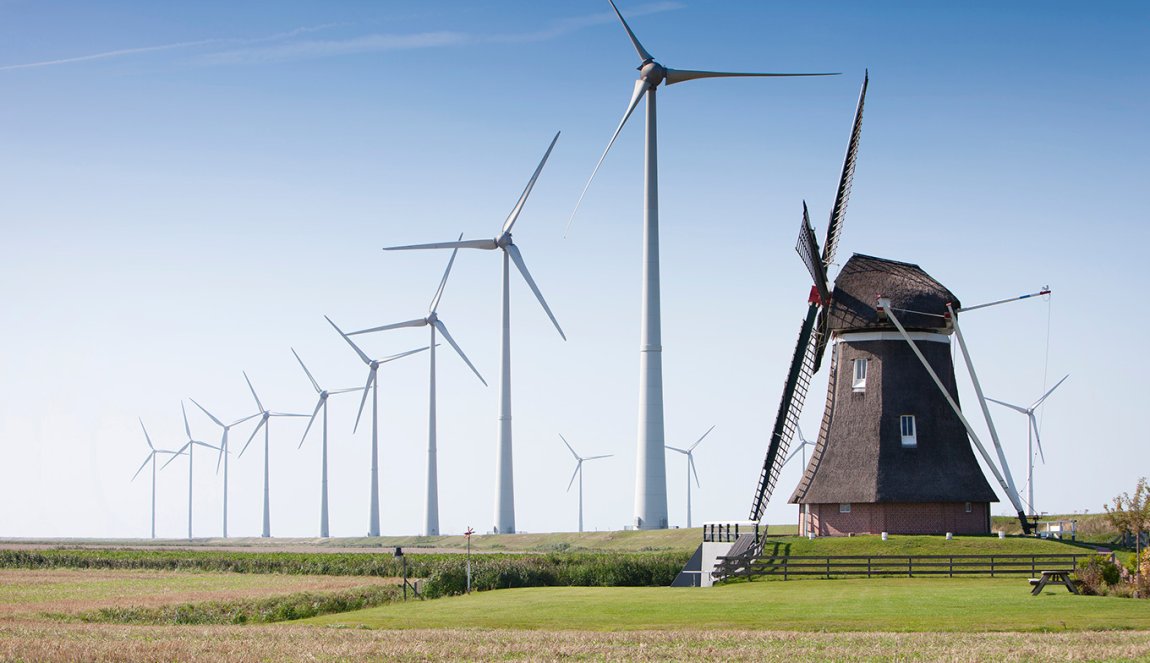 Another top priority is energy. The urgent need to phase out fossil fuels has spurred on innovation in the field of renewables, such as electricity generated by water or wind. Luckily, the Netherlands has an abundance of both and is harnessing these resources to create planet-positive energy solutions.
In 2021, the Netherlands' use of electricity generated by renewable sources made up 33% of the total energy consumed. And the appetite for greener energy is ever-growing, motivating entrepreneurs around the country to enable its success through various exciting initiatives.
Physee, for example, has developed a coating for glass that enhances the photosynthetic power of sunlight. This helps crop growth without the need for artificial lighting – and the energy consumption associated with it. Others, such as Kitepower, are using the country's typically windy weather and the humble kite to create a clean and affordable energy source.
With scores of startups devloping new ideas and a number of international energy providers investing in the Netherlands' energy ecosystem, the Dutch have proven themselves as frontrunners in this field.
Creating circulaire architecture
Architecture in the Netherlands is not only known for its beautifully tilted canal houses and Golden Age-era buildings. It also has a reputation for creating modern and sustainable build and urban environments.
With 36% of all CO2 emissions stemming from the built environment, there are numerous innovations within architecture and construction that aim to reduce this impact. From local city council buildings, like Venlo's municipal offices, through shared workspaces in Amsterdam's financial district to 3D printed bridges, sustainable and cutting-edge architecture is widespread.
New approaches in architecture are also being embraced by locals, many of whom strive to create a sustainable living environment for themselves and their community. A prime example of this is Schoonschip in Amsterdam – a mostly self-sufficient and water-bound neighborhood designed and built by its residents.
Using green transport
When you think of sustainable transport in the Netherlands, you probably almost immediately think of cycling. But in a country where there are more bicycles than residents, there are also lots of developments in other areas of transportation. In fact, the Netherlands is even a global leader when it comes to the use of electric vehicles and is home to a thriving startup scene dedicated to green mobility.
Throughout the country's urban areas, locals and tourists alike can shuttle their way from A to B using one of an array of shared electric vehicle services, such as Go Sharing, Felyx, Check and Fetch, among others. And the logistics sector is jumping in too. Clean energy transport providers such as Packaly, DOCKR and UTURN are helping retailers and consumers to interact without the unnecessary environmental impact of long-haul or fossil-fueled delivery trips.

Perhaps the next time you are thinking of booking a taxi to dinner, you can instead try out some of the electric two-wheeled options on offer!