Vincent van Gogh was born in Brabant and lived and worked there for most of his life. This is where his roots lie and where he found his identity as a person and an artist. His love for nature, farm life and the authentic human being are recurring themes in his work. He left his mark throughout the region. Can these traces of Van Gogh still be found today? Yes, they can! Visit the places in Brabant associated with the life of the world-famous artist and get to know the real Vincent van Gogh!
I often work early in the morning or in the evening and it is sometimes so unspeakably beautiful.
The son of a pastor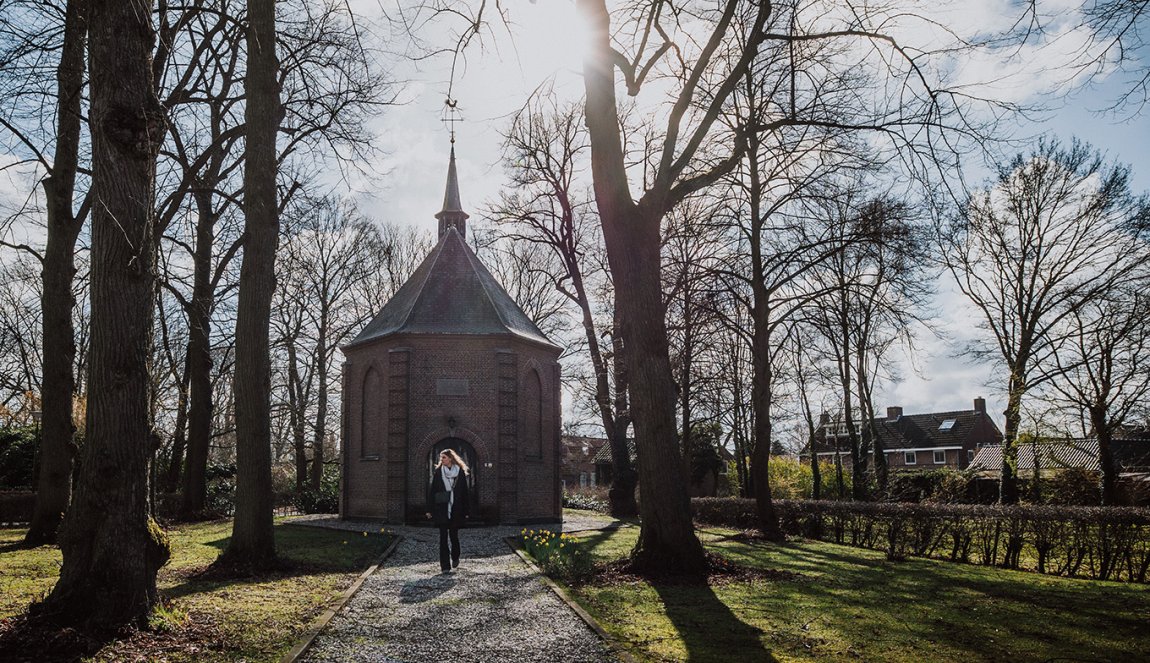 Our journey starts in the town of Zundert. Vincent van Gogh was born on 30 March 1853, right across from the town hall on the Markt. He grew up as the son of a pastor and had two brothers and three sisters. The parsonage was near the church where his father preached. Vincent would later exchange many letters with his younger brother Theo. It is thanks to these letters that we know so much about this great artist's emotional life and thoughts. They also give us good insight into Vincent's journey through life.
"Dad cannot empathise and sympathise with me and I cannot settle into the system of Mum and Dad, it would stifle me – I would suffocate." Vincent wrote this to his brother Theo in 1881. Although the relationship with his parents was difficult at times, the family bond was strong.
Childhood years in Zundert
Visit the Vincent Van GoghHuis in Zundert, where Vincent himself takes you back to his childhood years in a radio play. You get a glimpse into his uncles' art dealership, witness Vincent's struggle with religion and discover how the rest of the family fared. The art centre is located on the spot where Vincent was born. As a testament to his influence, modern and contemporary artists who were inspired by Van Gogh are also given a spotlight.
Want to see the village, the monuments and the countryside through Vincent's eyes? The Van GoghHuis offers Van Gogh walking and cycle routes which can be downloaded from the website.
Van Gogh's first masterpiece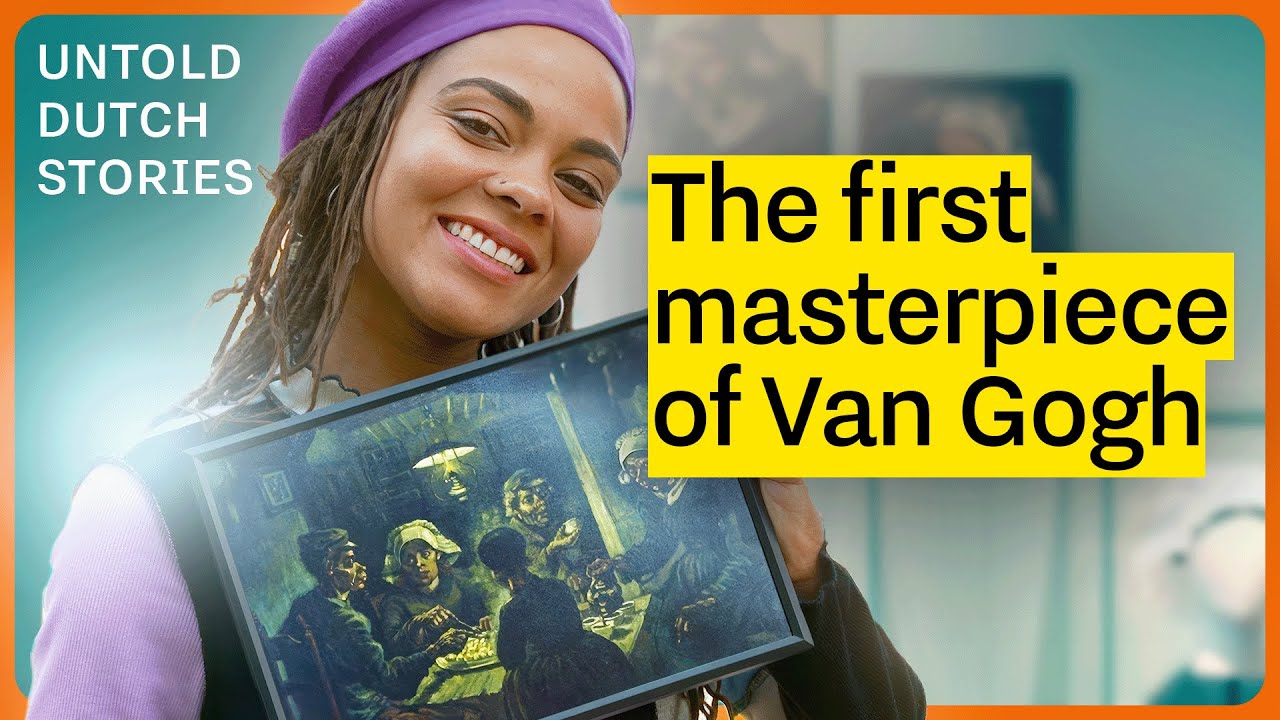 Lover of nature
When Theo was depressed, Vincent advised his brother to head out into nature. "Keep on walking a lot & maintain your love of nature, for that is the true way to get a greater understanding of art. Painters understand & love nature & teach us to see." Nature, linked to religion, played a major role in the Van Gogh family, who regularly went for strolls on the Brabant estates of De Moeren and Wallsteijn. Vincent also liked to go out on long trips through the woods and heathlands, past fields and marshes.
Vincent heeft zijn roeping gevonden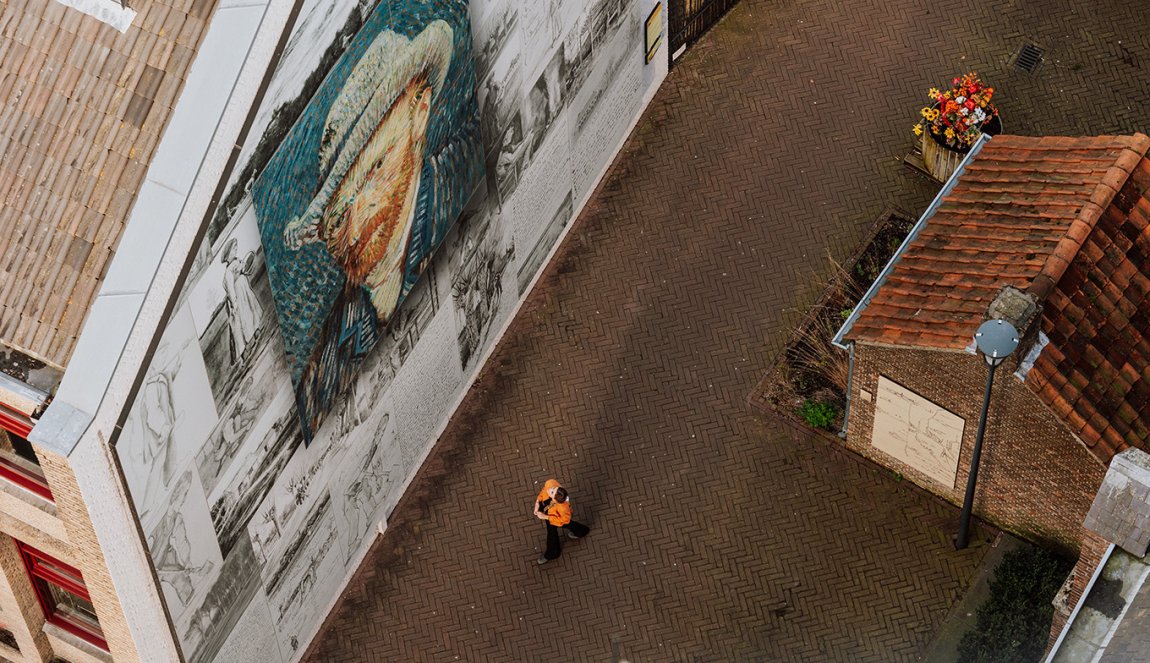 Vincent came to an important decision at the age of 28. He wanted to follow his passion and become an artist. In previous years, he had already 'tried out' various professions, from art dealer and bookseller to clergyman, but it was painting that really captured his heart. In 1881, in the municipality of Etten-Leur, Vincent officially registered as an artist for the first time. By then, his parents also lived there and it was not far from Zundert. With the help of his brother Theo, Vincent also managed to convince his father of his choice by claiming that he was to become an illustrator. This story is told in full detail at the Van Gogh church in Etten-Leur and you can also see the official document there. Vincent would never have been able to develop his craft as an artist without Theo's moral and financial support.
Time for his first masterpiece
From Etten-Leur, we take another leap through time and place to the village of Nuenen in 1883. Van Gogh's father had found a job as a pastor there and Vincent returned 'home' after his adventures in Drenthe. Due to mutual tensions, he rented a studio from the sexton of the local Catholic church and also lived there. Nuenen was a very important place for Vincent and he seemed to have found his niche there. The years he lived there, from 1883 to 1885, were some of the most productive periods of his life. "I've had a more pleasant time with the people here lately than in the beginning, which means a lot to me...", Vincent wrote. "And the Brabant that people dream of is sometimes quite close to reality."
In May, the Van Gogh Village Museum in Nuenen (formerly the Vincentre) will reopen. It highlights Van Gogh's life in Nuenen, his painter friends, his first masterpiece and the importance of the Brabant period in his entire oeuvre. It's also worth visiting the Light Lab, an interactive exhibition in which you can play with light and colour.
Those local women's faces with their white bonnets — it's difficult — but so eternally beautiful.
The Potato Eaters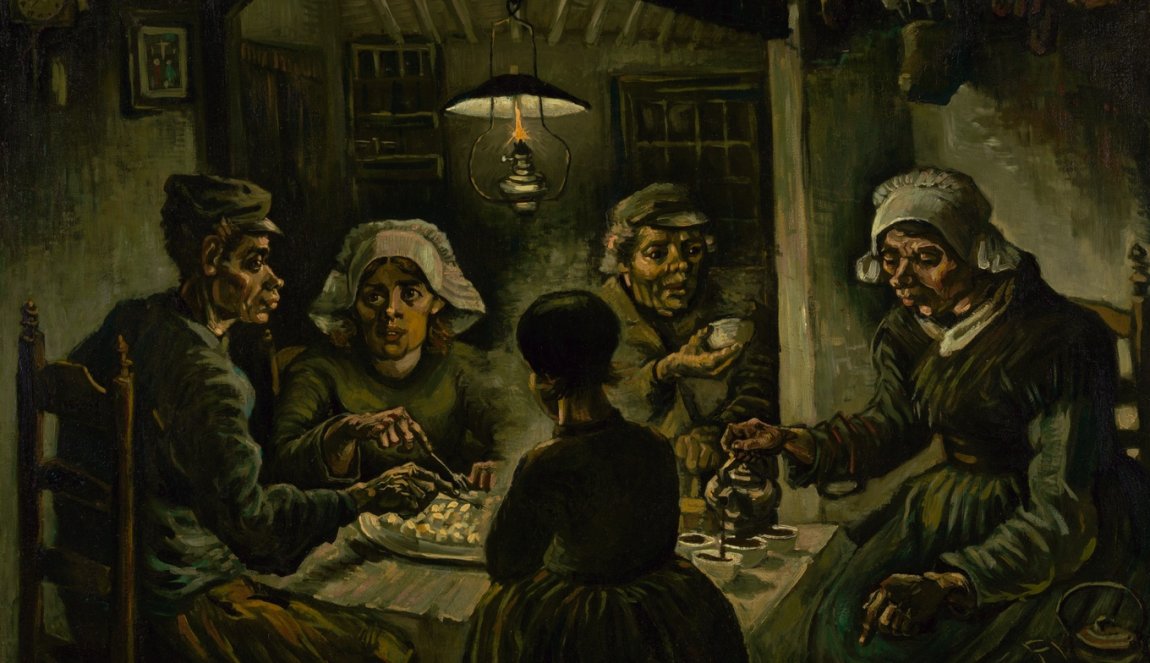 Vincent wrote that he was enjoying painting. He wanted to be a 'Peasant Painter' and made dozens of studies, drawings and paintings of farm workers, peasants and weavers. Dark spaces, in which people hunched over looms are captured by the lack of light. Hands, faces and still lifes – you could almost feel the chunky and heavy weight of a basket full of potatoes. Vincent was so taken with farm life, he could hardly think of anything else. He wrote to Theo: "If I say that I am a peasant painter, that is really true and you will see more in the future, I feel at home there." His masterpiece would turn out to be a peasant family at dinner under the glow of an oil lamp: The Potato Eaters. Vincent himself was quite satisfied with the work, but unfortunately it was not a unanimous success at the time.
Let locals be your guide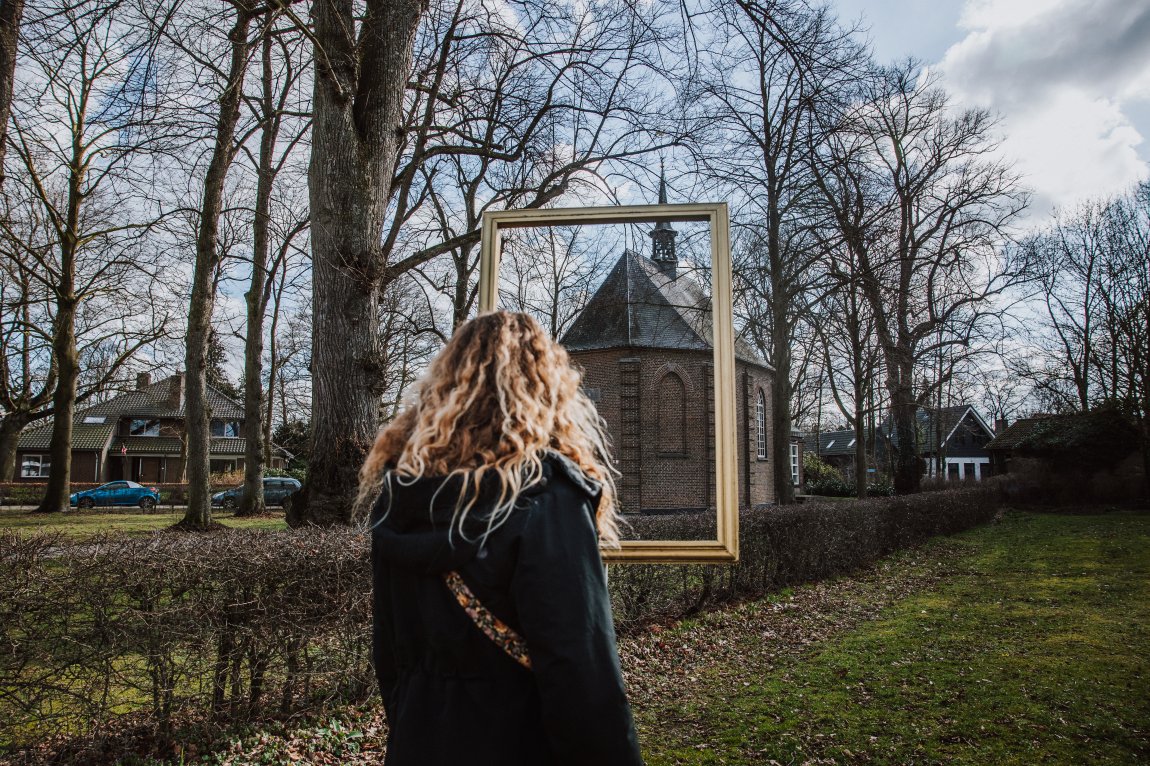 Nuenen is like an open-air museum, with dozens of locations and places in the landscape that Van Gogh painted. The village has now grown into a larger town with modern facilities, but it certainly still has many charming spots. Let one of the local guides show you around. They can tell you everything about interesting attractions such as the idyllic Van Gogh church, the Weaver's Cottage or the old rectory. You'll be treated to stories about Vincent's family and friends and an anecdote about the stolen painting.
Windmills, pollard willows and a meandering river
Vincent's love of the outdoors did not come out of the blue. He loved being out in nature from an early age, so it's not surprising that it became a recurring theme in his art. Nowhere else did he find as much inspiration, comfort and peace as when outdoors. Van Gogh thought that, as an artist, you really had to know and understand nature. This worked best in a place where you could live and work surrounded by unspoilt countryside. Wandering through Brabant fields, he painted and drew various windmills and watermills in the area. You can still visit a large number of windmills in Brabant. Like the Opwetten Watermill below, which is the subject of one of Vincent's masterpieces.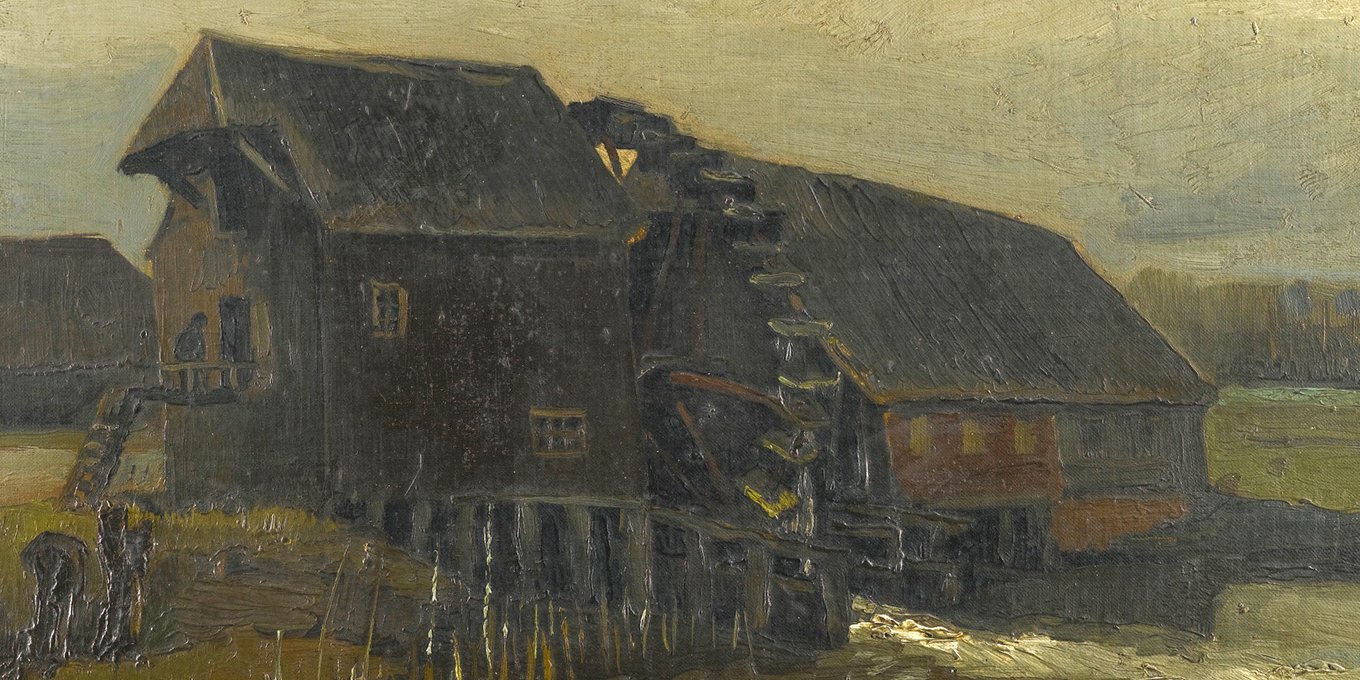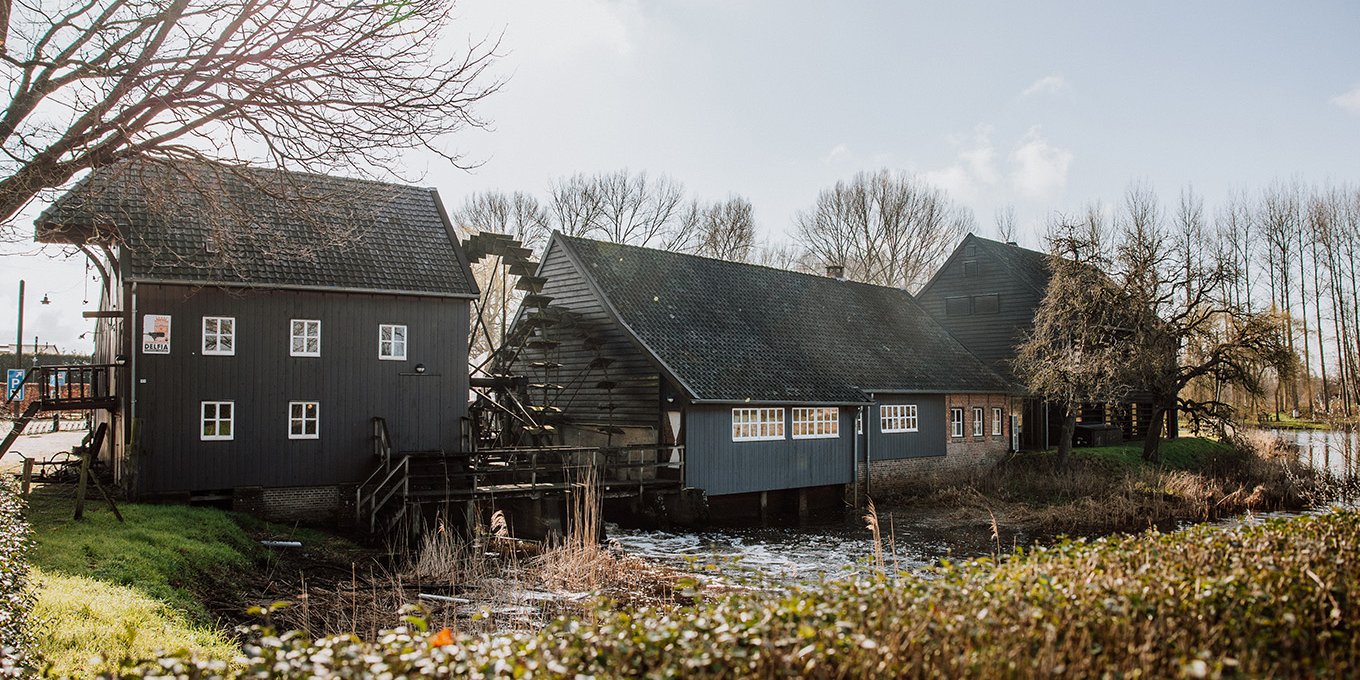 © Ernst Wagensveld
Discover more of rural Brabant
The Van Gogh cycle route through Brabant has a total length of no less than 435 kilometres, divided over ten cycle routes connected by links to Van Gogh. Admire the varied Brabant landscape and visit places that shaped Van Gogh along the way. All routes can be downloaded from the Visit Brabant website. You will also find Van Gogh walking routes in Nuenen, Etten-Leur, Zundert and Tilburg.
Brabant is Brabant, and the motherland is the motherland.
Follow Vincent's life from the cradle to the grave – and beyond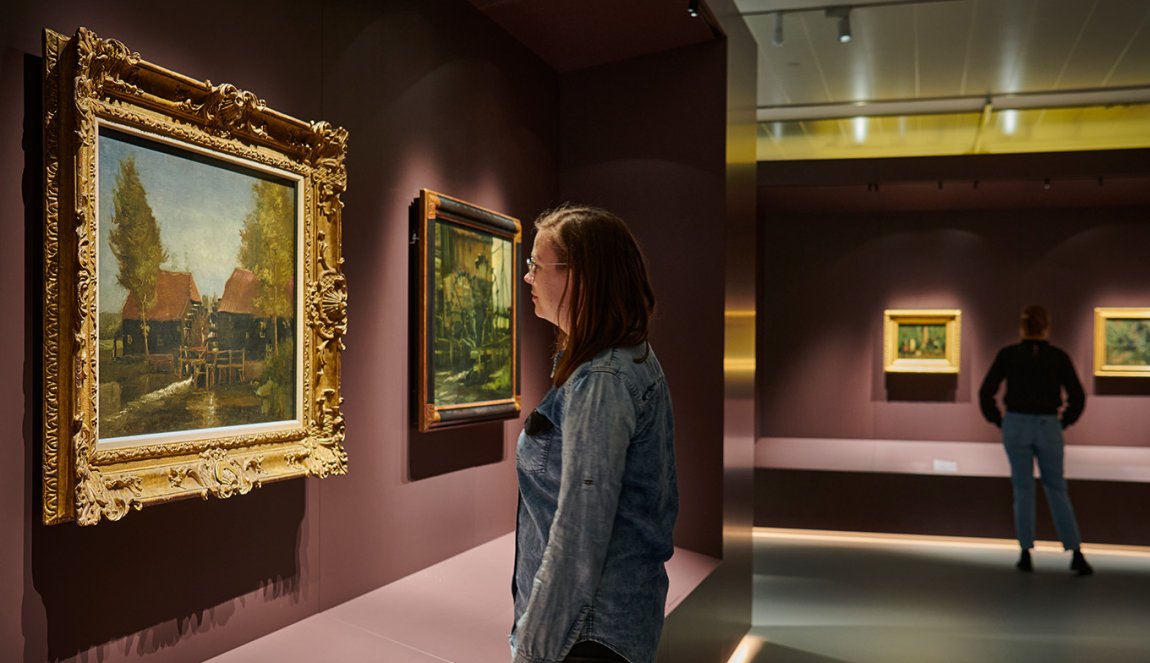 Are you interested in Van Gogh's entire life and want to know more about other places he lived? Do you want to learn all about his development as an artist? At the Noord-Brabants Museum in Den Bosch you can follow his entire life's journey - from his birth in Zundert to his dramatic death in Auvers-sur-Oise in France in 1890. Find out how Van Gogh's work continues to make an impact. Objects, photos, drawings and stories mark important moments. For example, there is a fragment from his mother's diary, a class photo from secondary school (the HBS in Tilburg) and one of his first letters. You'll get to know the different sides of the great artist: his loves and family, his passion and his eternal nostalgia for Brabant. Because although Vincent lived in dozens of places in the world, Brabant is where he felt at truly home.