On the advice of artist friends, Vincent van Gogh came to Drenthe in September 1883. After having worked in various jobs, he decided to be an artist and sought inspiration from the wild, rugged landscape and the Drenthe peat workers. He was about 30 years old at the time and had just broken off a love affair. Once in Drenthe, the landscape and daily toil of the farmers and peat workers made a great impression on the sensitive Vincent.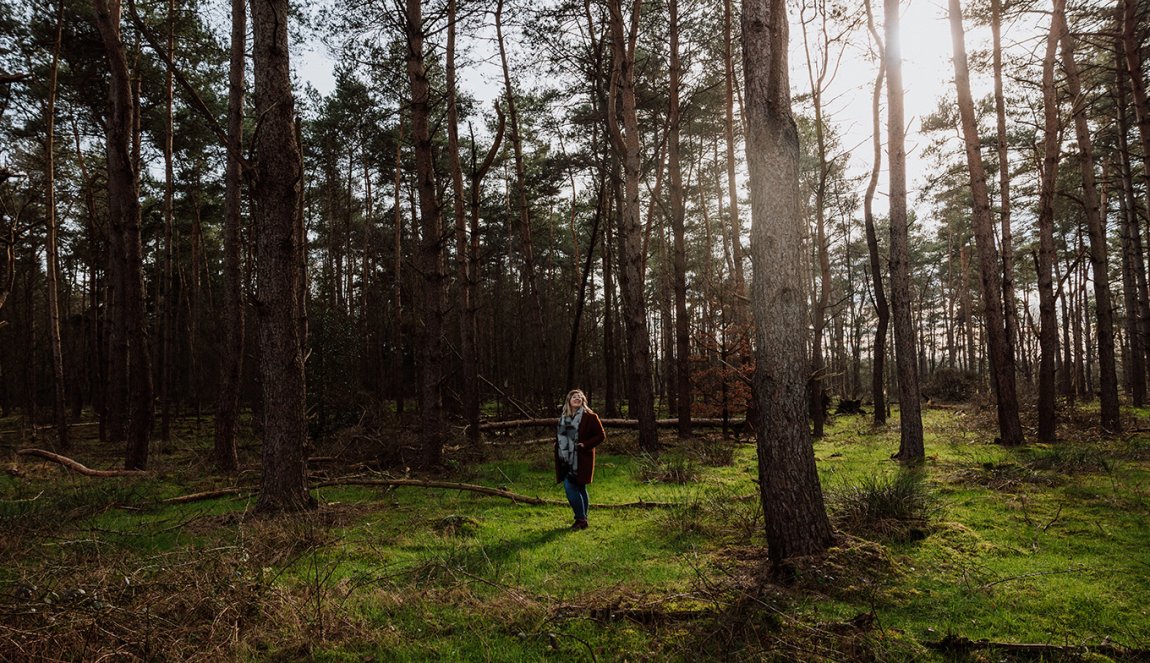 The love of nature and the rugged individuality of the farm workers are recurring themes that would keep recurring in Van Gogh's work. He made aquarelles, drawings and a number of paintings and he wrote many letters. He found peace there. Even today, Drenthe is known for its stark beauty, with extensive peat bogs, heaths and primeval forests. Time flows gently here and, just like Van Gogh, you will find the space to recharge. Experience it for yourself and take an inspirational trip to Drenthe in the footsteps of the great artist.
Vincent's journey through Drenthe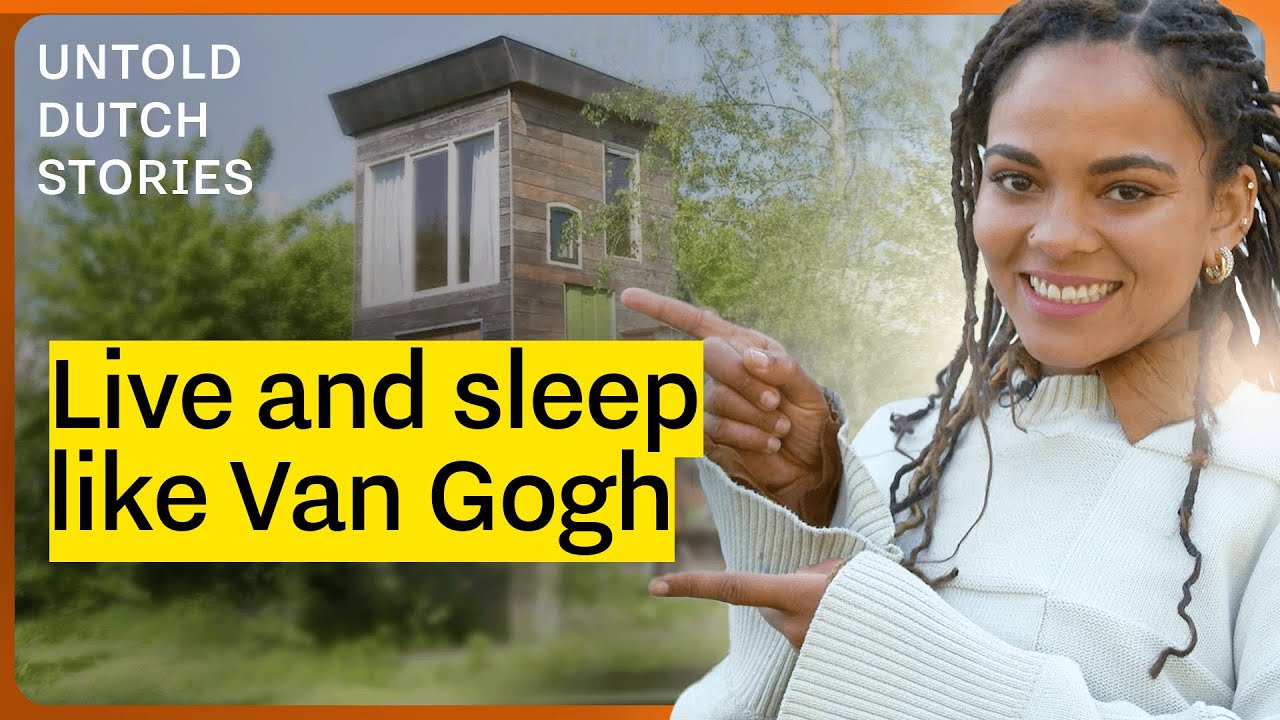 Letters full of anecdotes and impressions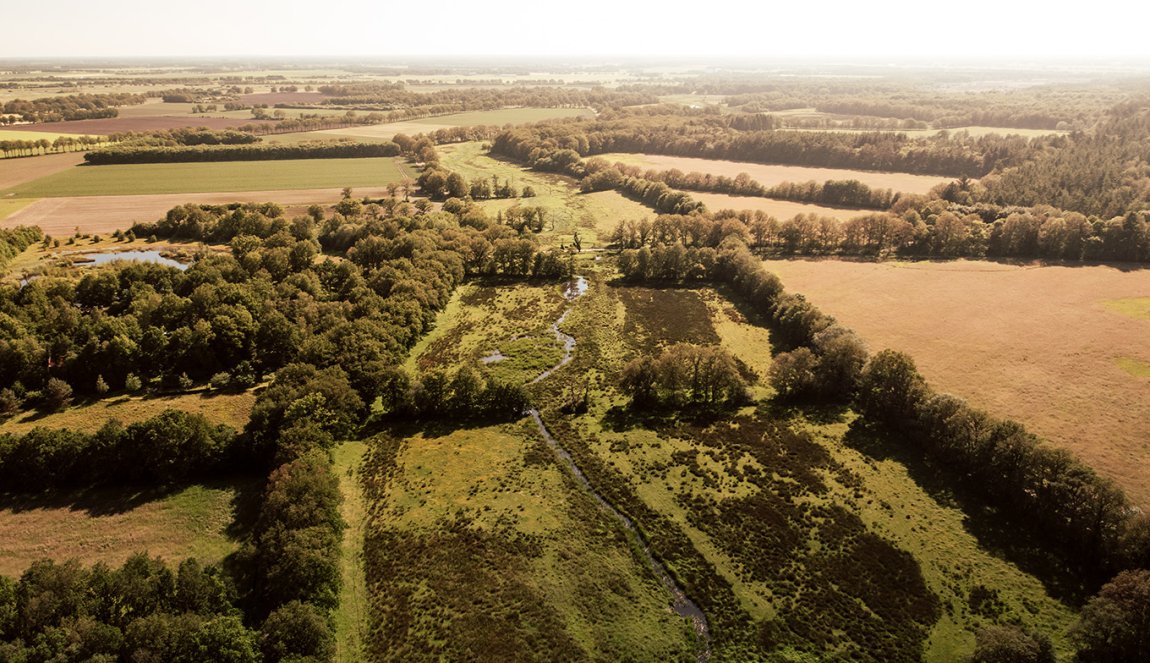 Van Gogh wrote no fewer than 23 letters during the three months he spent in Drenthe. From these we know exactly what he experienced, how he felt and what surprised him. The letters contain a wealth of anecdotes and impressions of the Drenthe landscape and farm life. In the first week, Vincent told his brother Theo about a funny situation. "To give you a taste of the realness of this area, while I was painting that hut, two sheep and a goat came and started to graze on the roof of this house. The goat climbed along the ridge and peered into the chimney. The woman, hearing something on the roof, rushed out and hurled her broom at the aforementioned goat, which jumped down like a chamois mountain goat."
What peace, what breadth, what calmness in this nature.
A long, long journey by barge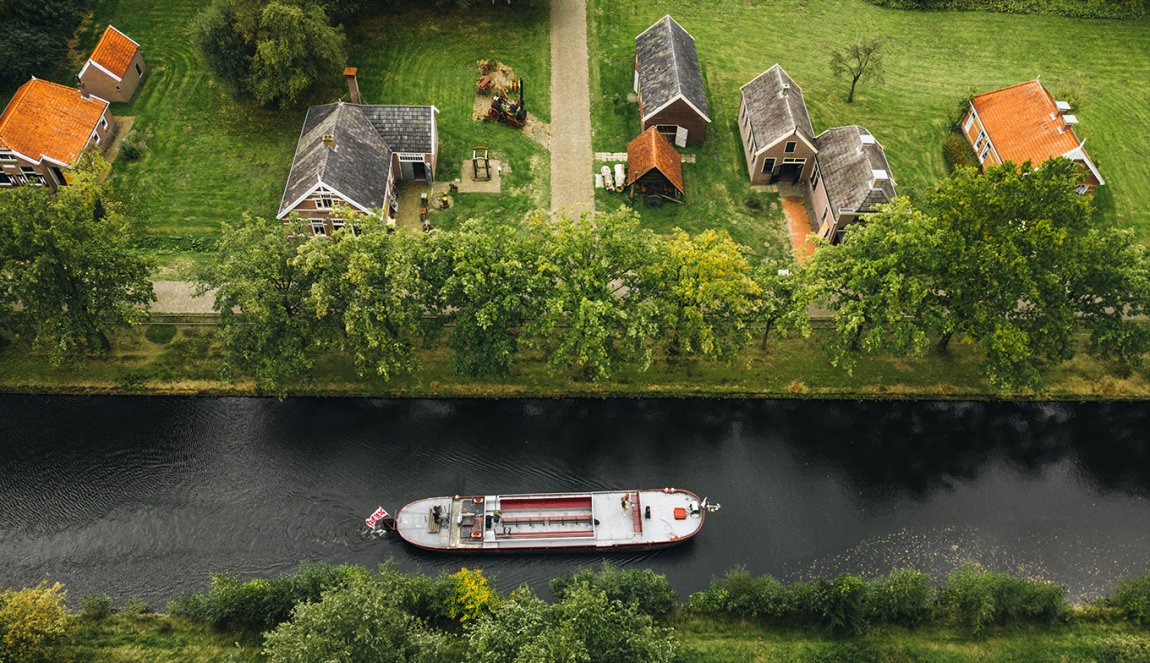 On 11 September 1883, Vincent arrived in Hoogeveen where he rented an attic room in the Hartsuiker guest house for the first three weeks. From there, he continued on by barge to the peat regions in the southeast. Van Gogh called the trip on the barge 'an eternally long journey' and was enthusiastic about the landscape once he reached his destination. The heath was 'unusually beautiful', with 'Don Quixote-like mills or eccentric colossi of drawbridges' profiling their 'whimsical silhouettes against the teeming evening sky'.
One of the historic barges from this period is still in service. Follow Vincent and sail along on the snikke 'Johannes Veldkamp', an old-fashioned sailboat. Imagine yourself back in time and learn all about the peat region of Southeast Drenthe. Tickets can be booked through touristemmen.com.
Have a look at Vincent's bedroom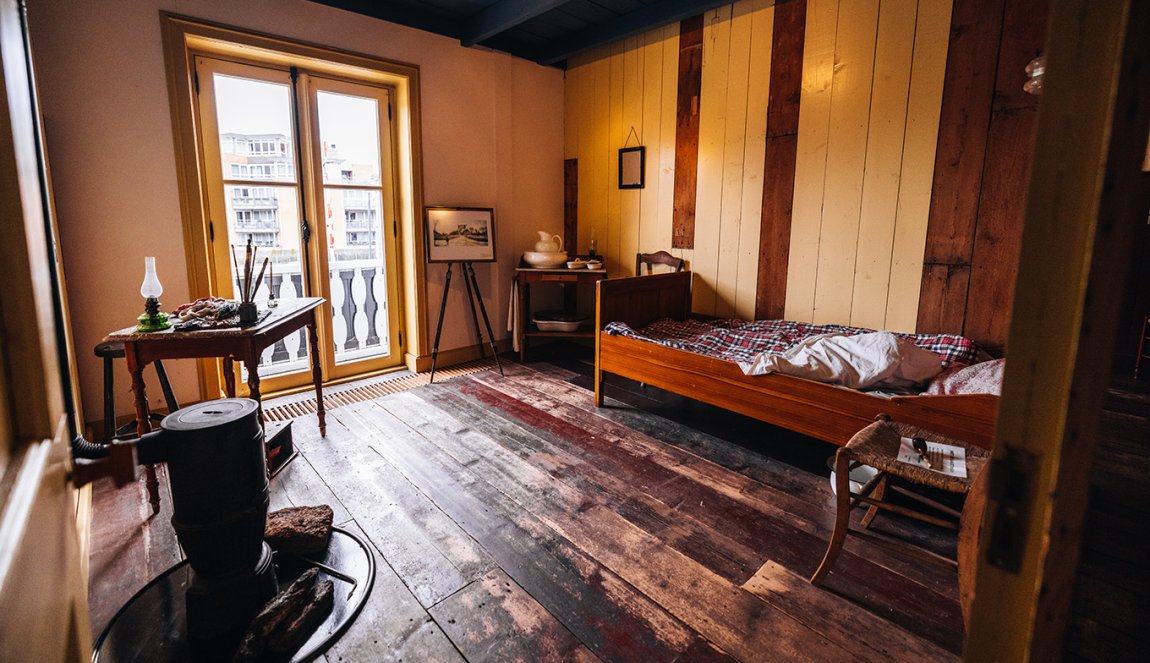 Vincent stayed in New Amsterdam/Veenoord for two months and would often head out into nature and visit other villages and places. He told Theo that he was satisfied with his room, which was large and light enough to work in, with a heater and a small balcony. The building is now home to the Van Gogh House, which is currently undergoing renovation but will reopen on 16 June 2023. You can even enter the room where Vincent van Gogh stayed in 1883. His bed is still in the same place, the drawing box is open and the paint palette is ready for use. It looks like Vincent has just left to take a long walk through the heath and might return at any moment... Want a preview? Watch the online video tour about this special location.
Trips to Zweeloo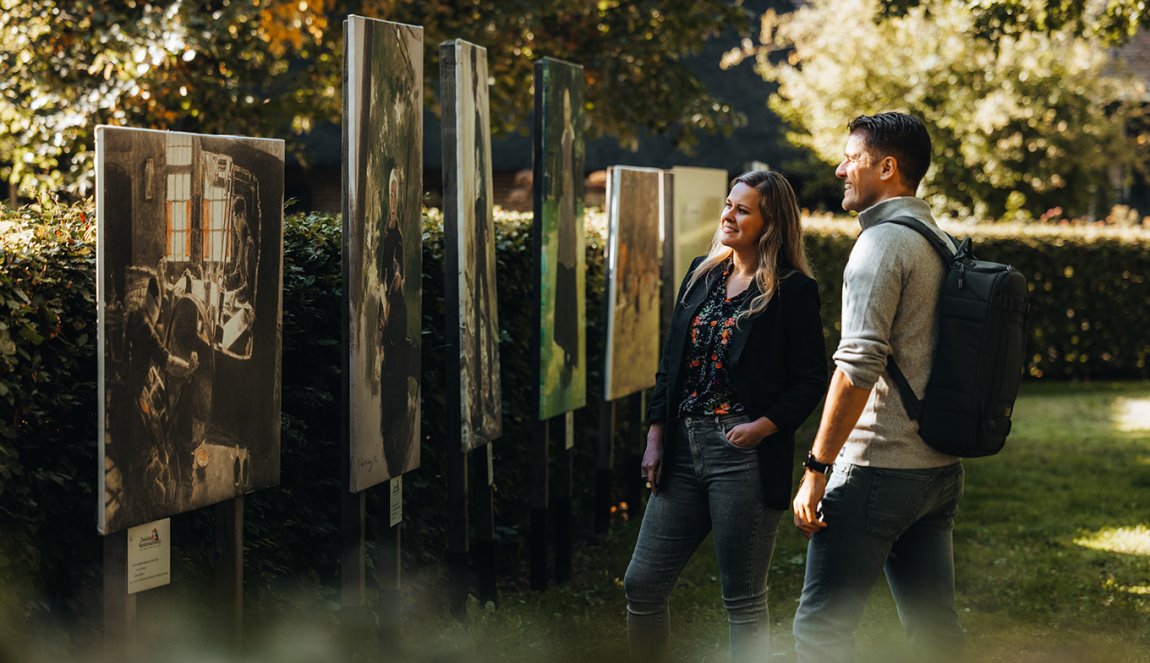 The town of Zweeloo was already a popular, inspirational place for artists in the 19th century. Van Gogh visited this typical esdorp, a village located on the border between dry sandy soil and wet pastures, a few times and would draw what stood out to him. For example, he sketched an apple orchard and a woman at her spinning wheel and made a drawing of the Reformed church.
In one of his letters to his brother Theo, Vincent wrote extensively about a trip to Zweeloo: "Riding into the village was so beautiful…" He talked about the mossy roofs of barns and sheepfolds, imposing oak trees and wide houses. He waxed lyrical about the splendour of colours in the early morning, from golden green to red and blue "or yellowish and dark lilac greys – tones of unspeakable purity in the green of the cornfields".
Grey skies filled with colour?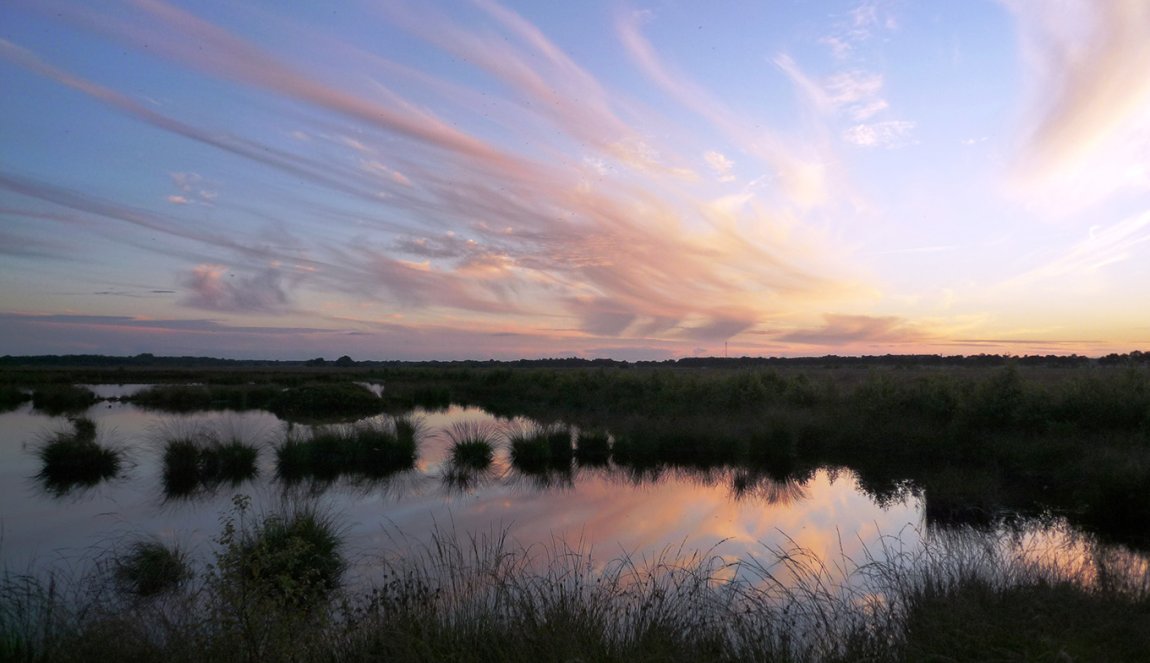 Van Gogh was able to describe the atmosphere and colours of a landscape with great sensitivity. Let's say you walk outside on a crisp autumn morning and the sky is grey. This is how Vincent would describe it: "The sky is smooth, plain, luminous, not white but a lilac that cannot be deciphered, white which one sees teeming with red, blue, yellow, which reflects everything and one feels everywhere above oneself, vaporous and united with the thin fog below, bringing all together in a gamut of fine greys." Poetic, don't you think? And just like the great artist himself, you can marvel at the ever-changing landscape of Drenthe and its expansive cloudy skies. Come here to relax and recharge.
Ancient glacial valleys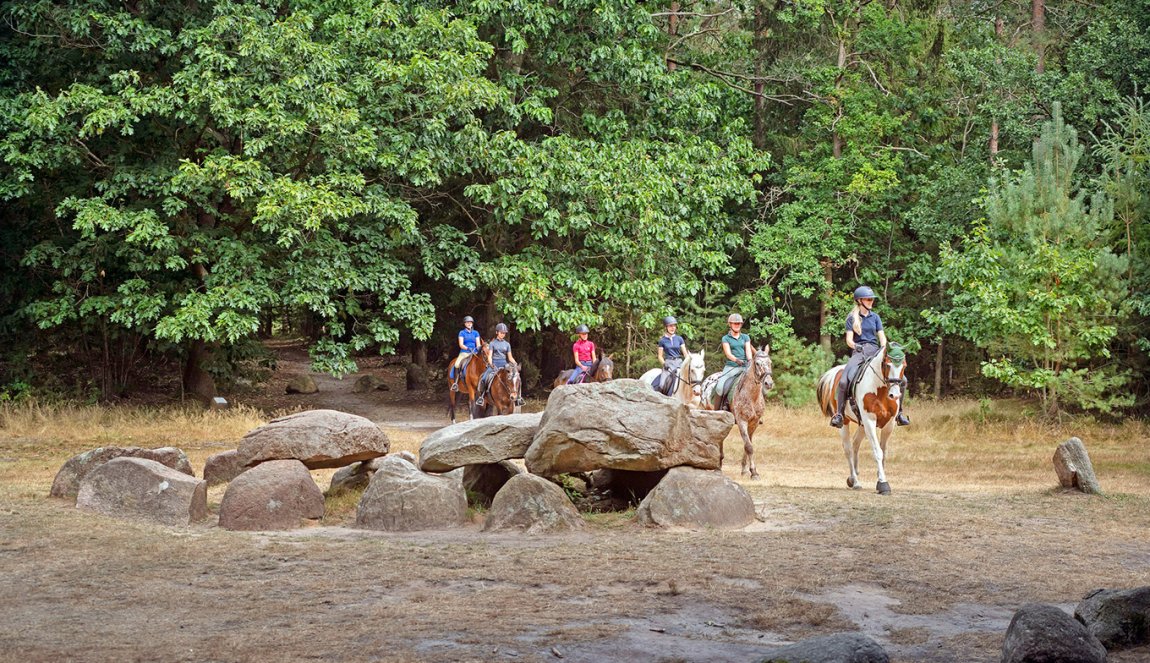 The typical Drenthe primeval landscape with its scattered dolmen is a place you really need to visit at least once. People were already living here in prehistoric times and glaciers and meltwater from past ice ages moulded and shaped the landscape into hill ranges and stream valleys.
In the UNESCO geopark De Hondsrug, the story of this unique landscape in the eastern part of Drenthe comes to life. Discover how the ancient dolmen builders stacked their grave monuments, how important the Hondsrug sand ridge was as a trade route and how the peat was excavated. It also offers beautiful natural surroundings with varied cycling, walking and horse riding routes.
Peat landscape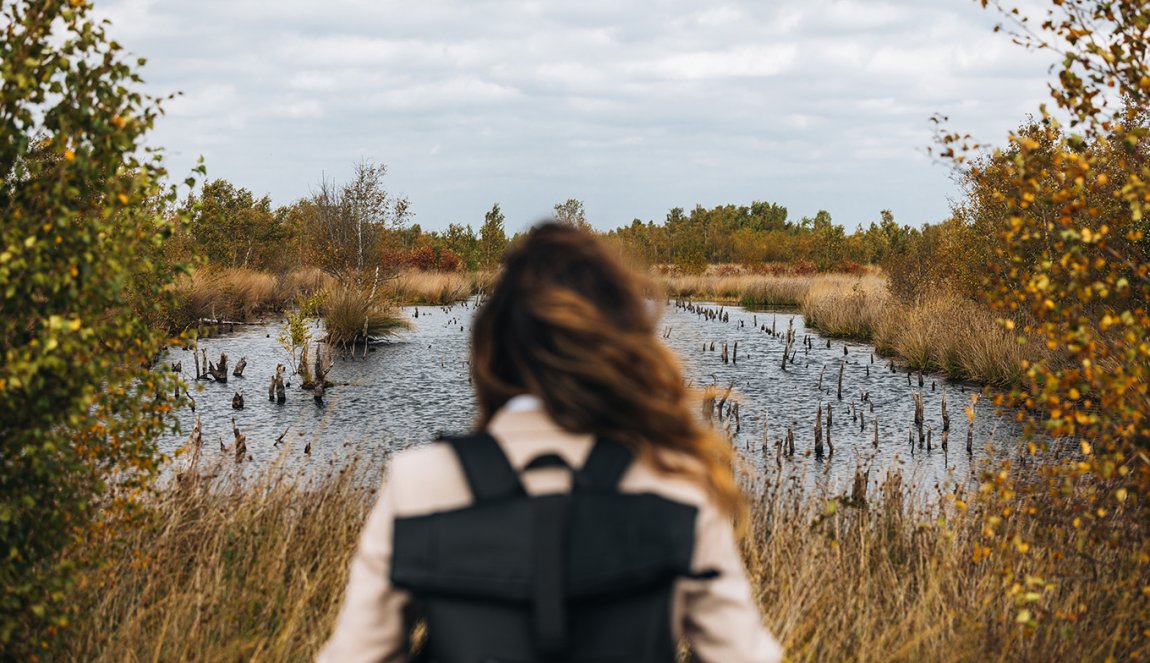 Go back in time at the Veenpark open-air museum near Emmen. Discover how people lived in peat villages and sod huts and how they worked in the peatlands. Want to walk through the peat landscape in Drenthe? Located along the border with Germany, the international nature park Moor-Veenland is a great place to enjoy walking and cycling in nature. See things through Van Gogh's eyes and marvel at the colours of the sky and the land. The Veenloopcentrum is a great starting point for walks and excursions through the high moor area of Bargerveen.
Another nice outing is the Industrieel Smalspoor Museum in Erica, where narrow gauge locomotives and other old machines are lovingly maintained by volunteers. From the museum, you journey through a beautiful area by train, largely on an original route that was formerly used for peat transport, offering another piece of peat history.
Departure for Brabant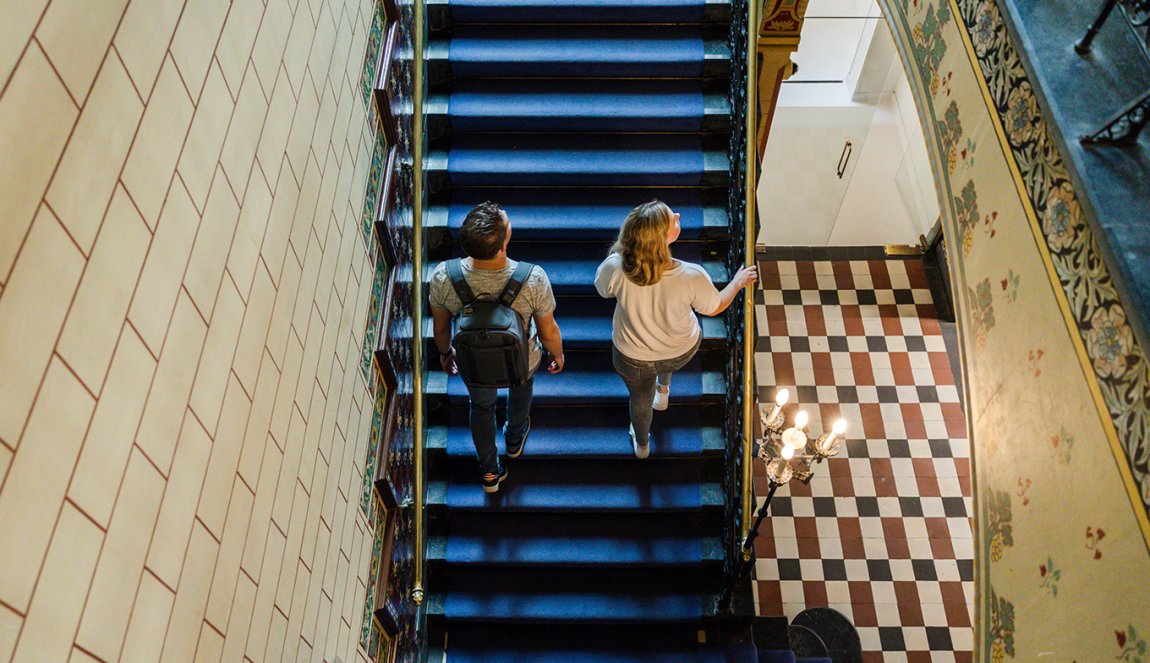 As the days got shorter and the weather took a turn for the worse, things got harder for Vincent. He felt lonely and he had run out of money. In early December 1883, he returned to Brabant where his parents lived in the town of Nuenen. His Drenthe adventure made Vincent even more determined to become a 'peasant painter'. Follow Van Gogh's footsteps in Brabant.
Not all of Van Gogh's Drenthe paintings have been preserved. The most famous ones from this period are The Peat Boat and Peasant Burning Weeds. He also made an aquarelle of the drawbridge opposite the lodging house in New Amsterdam.
It's so vast here & holds all that I like. That is to say, it is peaceful here.
Drents Museum: travelling with Vincent
From 11 September 2023, you can visit an exhibition about Vincent's time in Drenthe at the Drents Museum in Assen. Trace his wanderings through Drenthe in 1883 and get a glimpse of what life was like then. The many letters provide insight into his search for happiness and success as an artist. Also highlighted are Van Gogh's sources of inspiration, the work of contemporaries and the significance of the Drenthe period in the artist's oeuvre. The Drenthe adventure added an indispensable chapter to Vincent's life story.