New land reclaimed from the sea
The Noordoostpolder is located in Flevoland and was created when the Zuyder Zee was impoldered. In the 20th century, land was reclaimed on both sides of what is now the IJsselmeer. These new swathes of land were meant to become new agricultural land. In 1947, the first agricultural land in the Noordoostpolder was divided amongst to farmers. As a result of the reclamation, two special islands were also left dry: Urk and Schokland.
Tulip route and pick-your-own gardens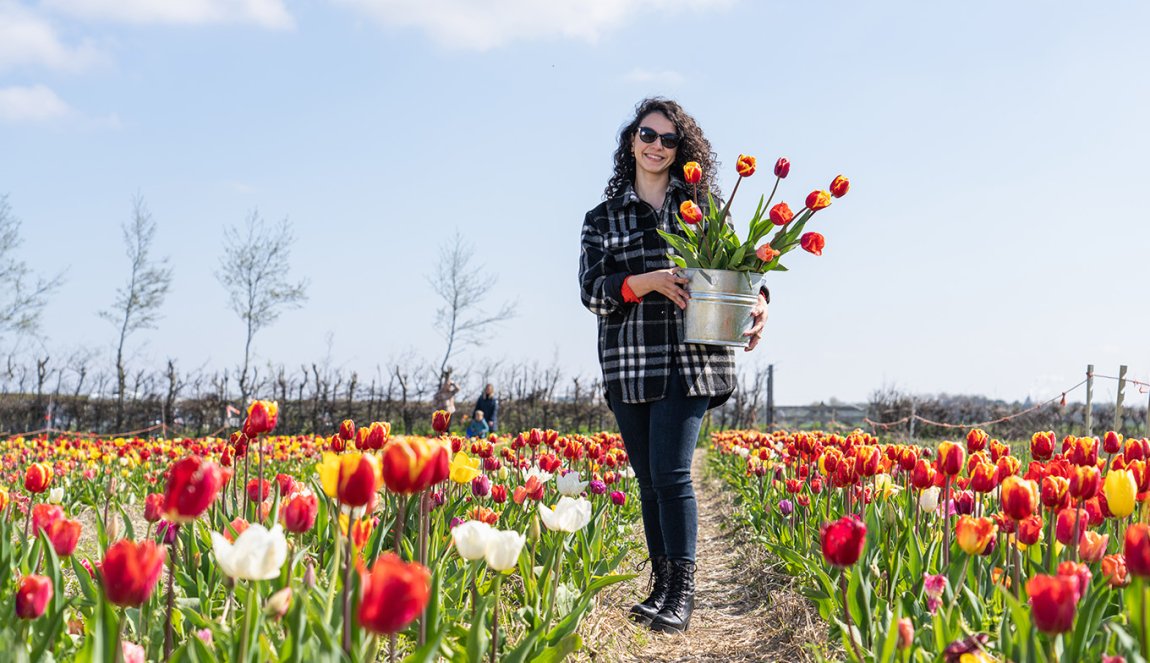 Today the Noordoostpolder is covered in flower bulb fields. In spring you can cycle or walk through the beautiful landscape and take part in the annual Tulip Festival. A predetermined route can be followed by bicycle or car to view the fields, stopping at several places that offer activities. You can pick-your-own tulips in the flower garden or explore the beautiful private farm gardens.
Do's & don'ts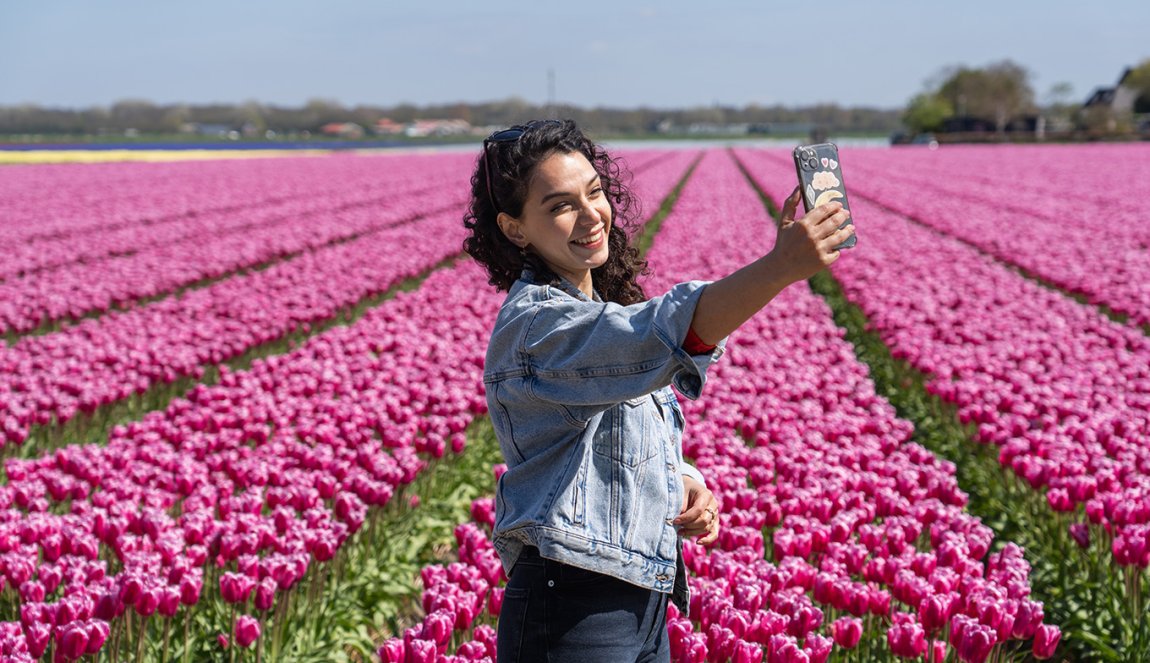 Category:

Read
Get to know all of the dos and don'ts for the best tulip selfie.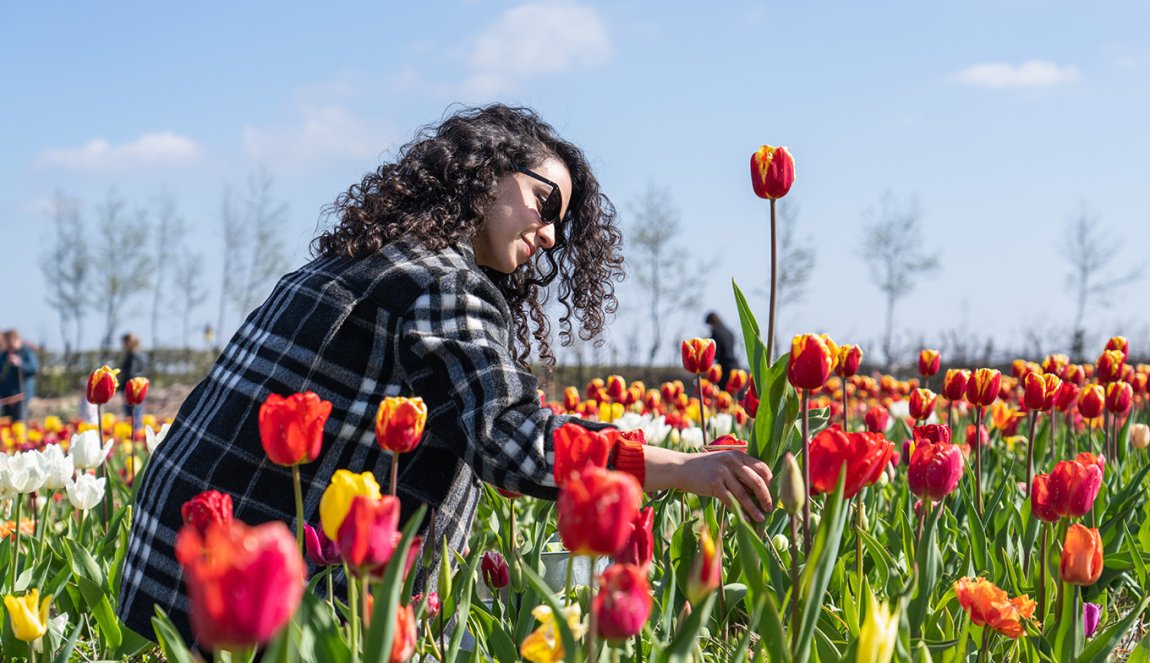 Category:

Read
Pick-your-own flower farms in the Netherlands: create your own bouquet and relax among the blooms.
Schokland, a historical place
The village of Schokland used to be an island in the Zuiderzee. When the land was reclaimed from the sea, the island became dry land. Schokland was the first Dutch monument to be named a UNESCO World Heritage Site. Visit this historical place and take a bicycle tour to the fishing village of Urk.
Planning on staying the night in Flevoland?
See the best tips for spending the night on or by the water.
© Visit Flevoland

Category:

Read

Modern water Land Art in beautiful nature. Discover Deltawork's unique story in the Waterloop forest.

© Erwin Martens

Category:

Read

Read about the spectacular Dutch tradition of flower parades.

© Visit Flevoland

Category:

Read

Visit this former island in Flevoland and discover its many monuments and archaeological treasures.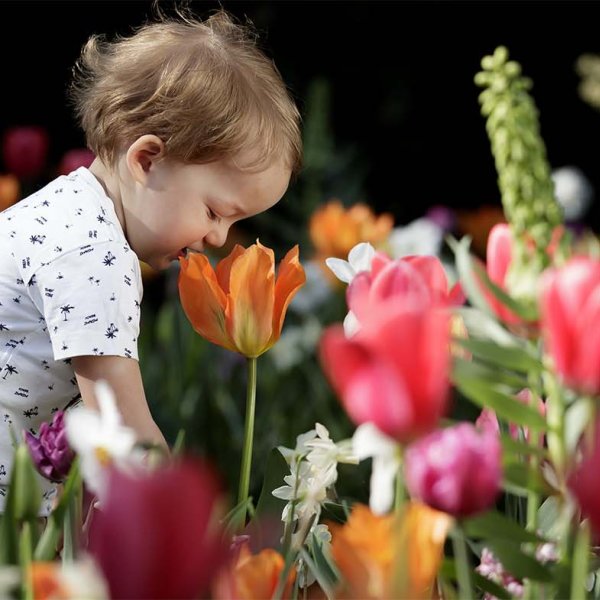 Flowers
Dive into the story of Dutch flowers, meet growers and florists, and discover the best insider tips.
Go to Flowers