The Bollenstreek or flower-bulb region is the most famous (but not the only) region to see the world-famous Dutch flowers with your own eyes. Every spring, the flowering tulip fields make for stunning views. Driving through the flower-bulb region, you will frequently encounter flower stalls with bulbs and fresh flowers along the road.
© Hella Radic-Hoogzand

© Hella Radic-Hoogzand

© Hella Radic-Hoogzand

© Hella Radic-Hoogzand
Emergence of flower-bulb cultivation
Dunes were being dug out in this area as early as the 16th century, using the sand to expand cities and build railway tracks. The remaining soil, the geestgronden, proved eminently suitable for cultivating tulips, narcisses, and hyacinths. The gentle maritime climate also favored flower-bulb growing, which became very popular in the 19th century. Today, you can also admire vast and colorful flower fields in other areas, such as Flevoland and North-Holland.
Flower parade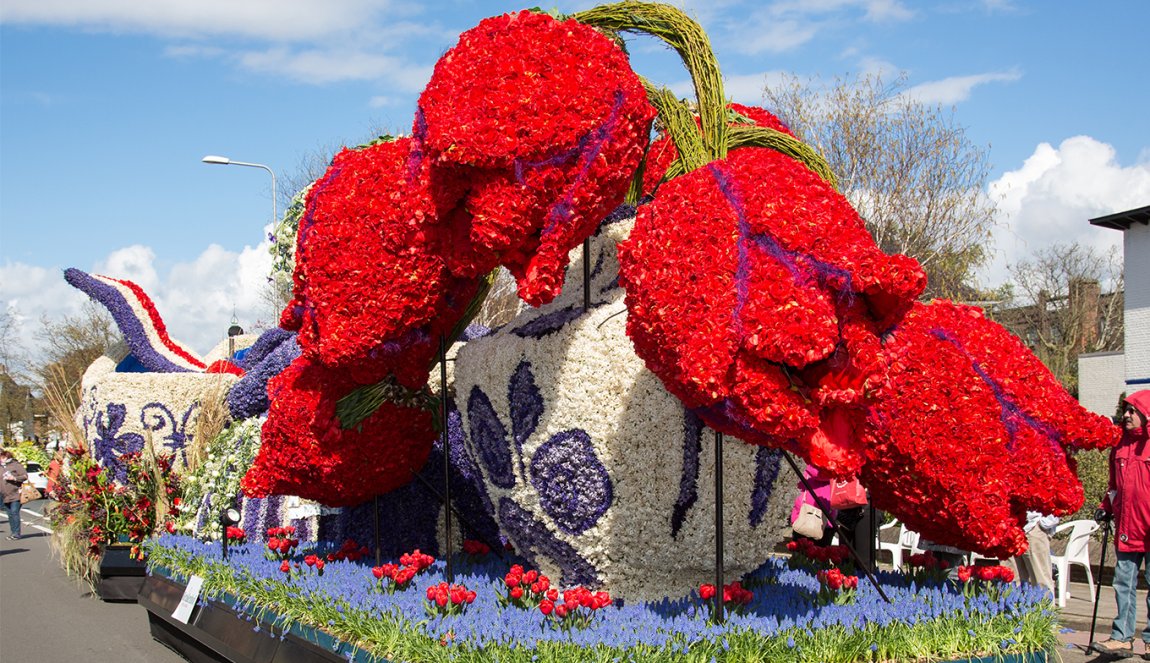 The annual flower parade is the biggest flower related event in the Flower Bulb Region. Dozens of motorized floats follow a route from Noordwijk to Haarlem. The floats are made up with thousands of flowers to represent the most wonderful creations. After arriving in Haarlem they can be admired on Grote Market square for one day so you can admire them at leisure.
Beautiful spots in the Bollenstreek
At the northern edge of the flower-bulb region is Haarlem, also the destination of the flower parade. You will find typical flower-bulb villages like Sassenheim, Hillegom, Lisse and Noordwijkerhout in this area. Visit Museum De Zwarte Tulp in Lisse and learn all there is to know about flower-bulb cultivation. Walk or cycle through the picturesque region and the vast dune areas along the coast. Noordwijk and Katwijk are attractive seaside towns and Leiden is well worth a visit, too.
Tip: There is another flower parade in August, the Flower Parade Rijnsburg. This colorful parade starts in Rijnsburg and passes through Katwijk on its way to Noordwijk aan Zee.
Six most beautiful flower parades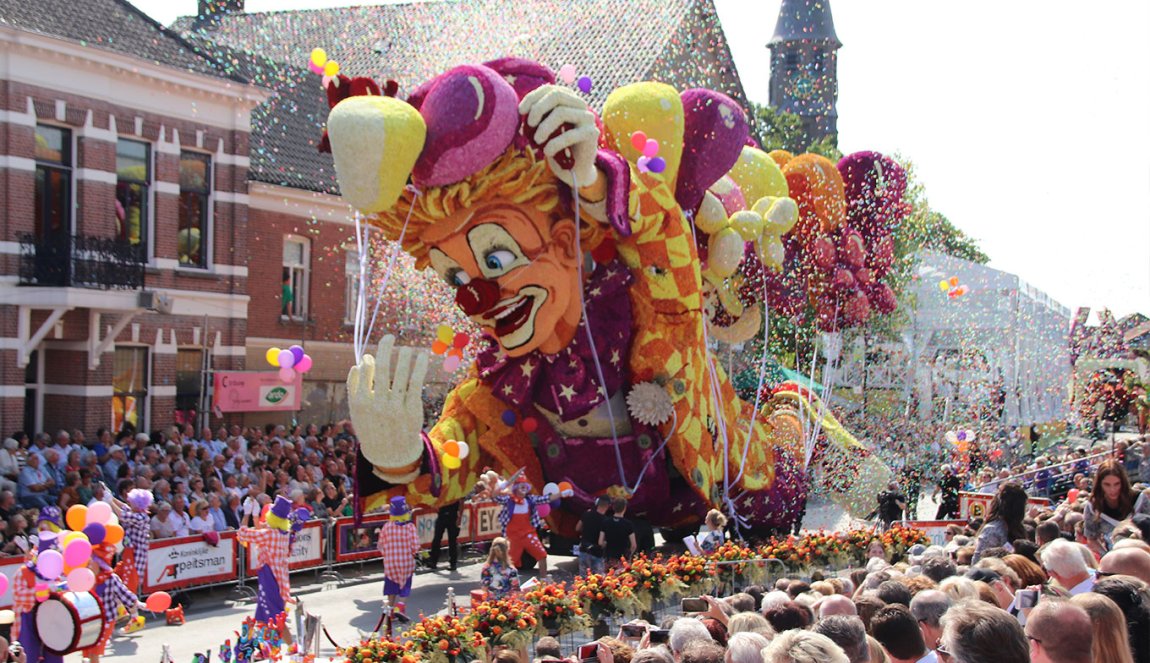 Category:

Read
Read about the spectacular Dutch tradition of flower parades.
Do's & don'ts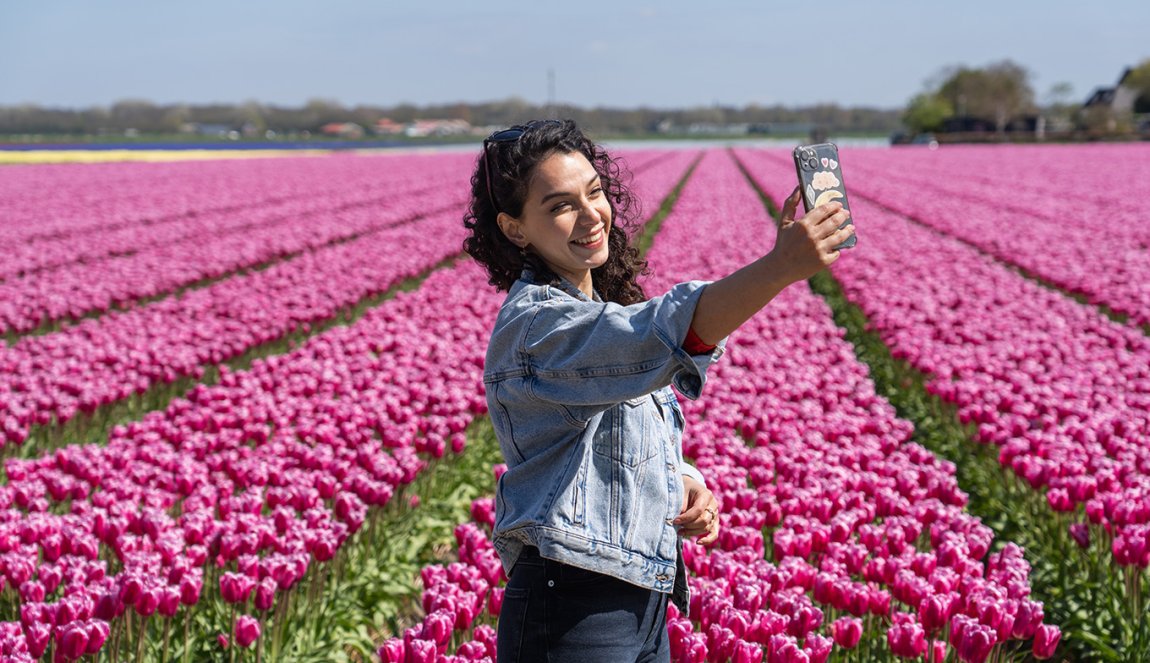 Category:

Read
Get to know all of the dos and don'ts for the best tulip selfie.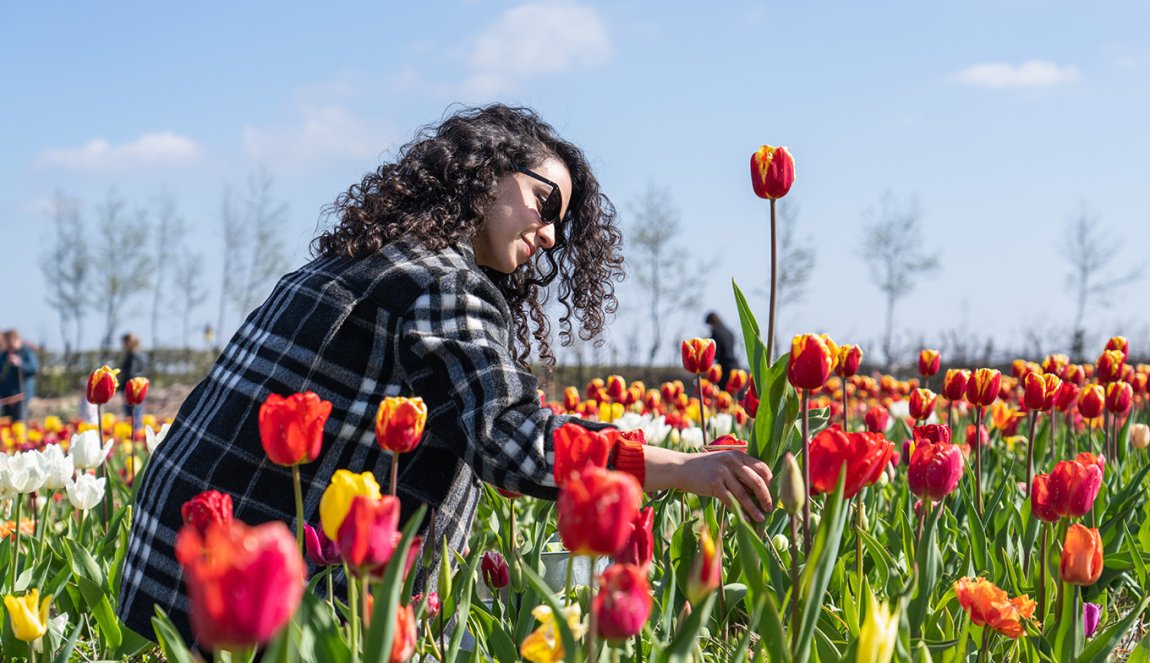 Category:

Read
Pick-your-own flower farms in the Netherlands: create your own bouquet and relax among the blooms.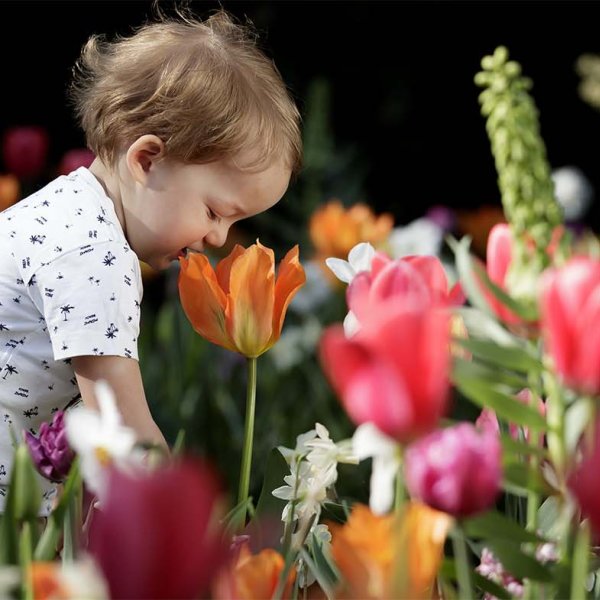 Flowers
Dive into the story of Dutch flowers, meet growers and florists, and discover the best insider tips.
Go to Flowers