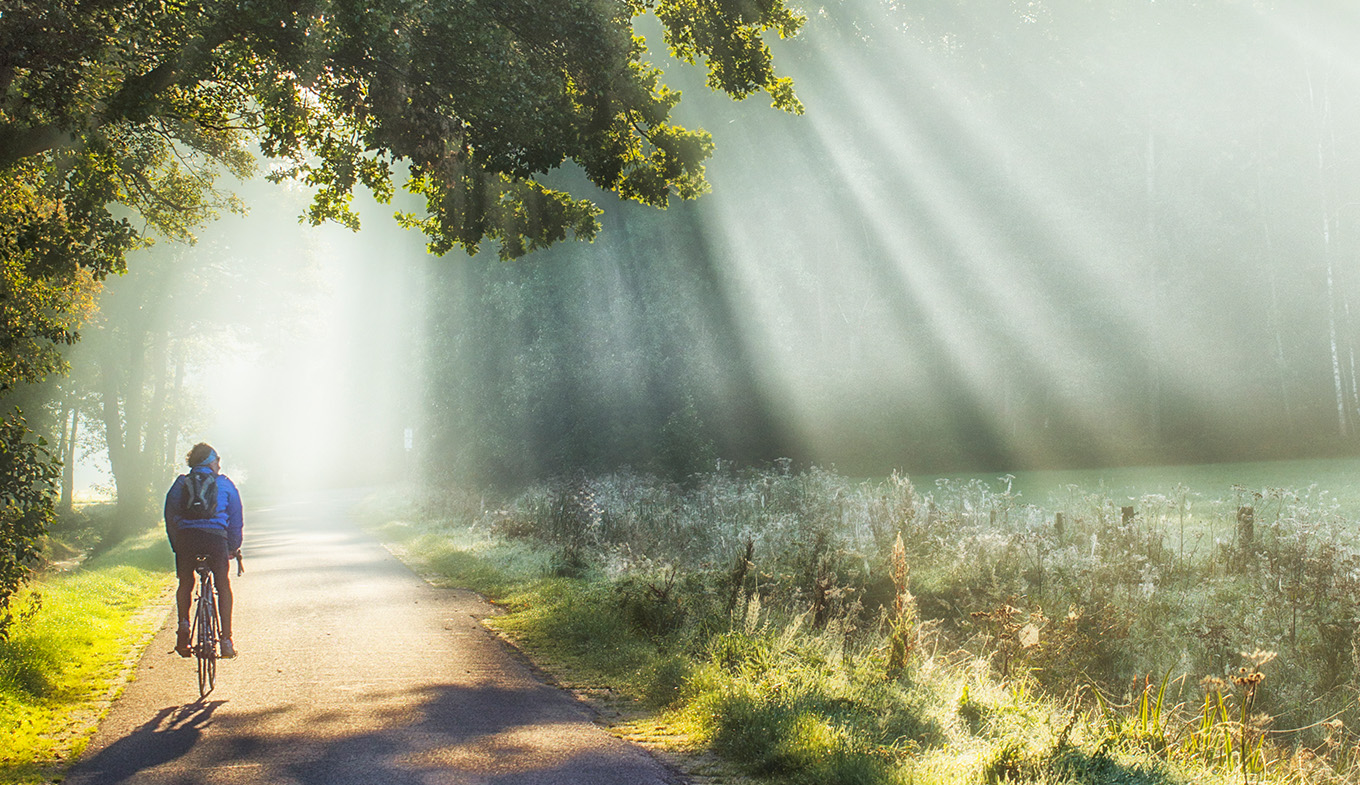 Beauty all around you
Nature as an expression of identity
Natural enjoyment
The Netherlands is blessed with every form of natural beauty imaginable, which is what makes our country so incredible. No matter where you are, every place has its own unique landscape. From the wooded Veluwe region to the rolling hills of Maastricht and from the stunning coastline of Zeeland to the charming Wadden Islands: it's all about natural beauty. Want to join us in a celebration of nature?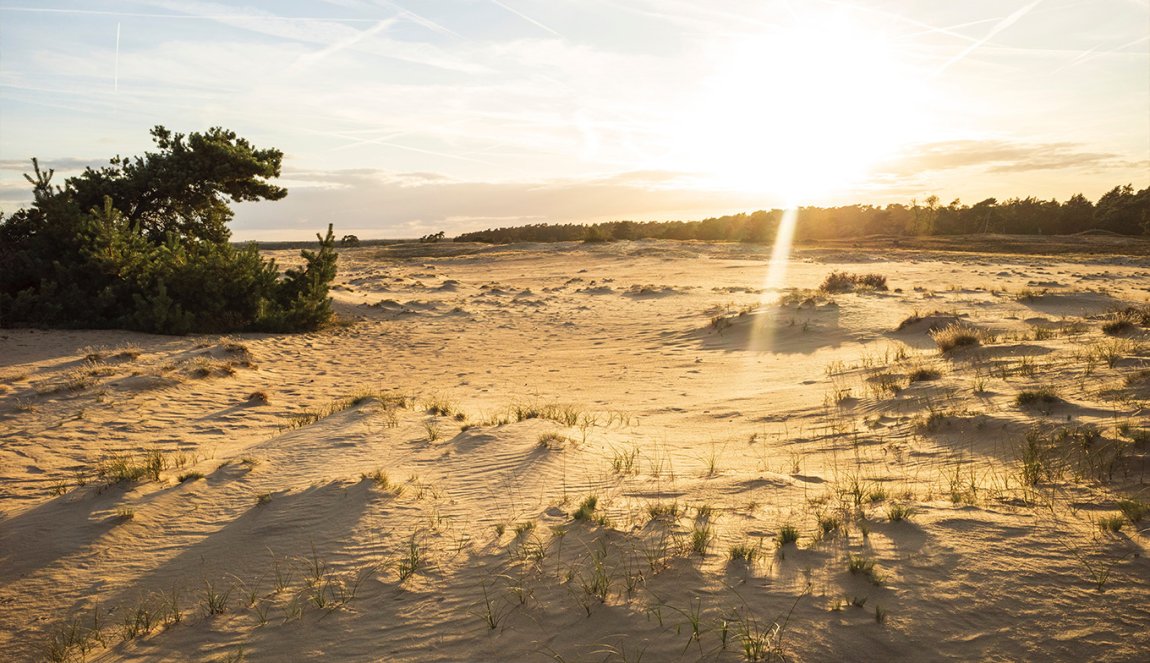 The Netherlands boasts 12 provinces, each with their own distinct identity and natural beauty. Gelderland has the beautiful forests and vast heath in the Veluwe National Park where deer and boar roam. In the provinces of Brabant and South-Holland, you can board the ferry to spot birds and beavers at work in the wetlands of the Biesbosch. Drenthe is popular with hikers and cyclists who wish to visit the 5000-year-old megalithic tombs called Hunebedden. From the picturesque villages of Friesland to the rolling hills of Limburg, the Netherlands offers something for everyone.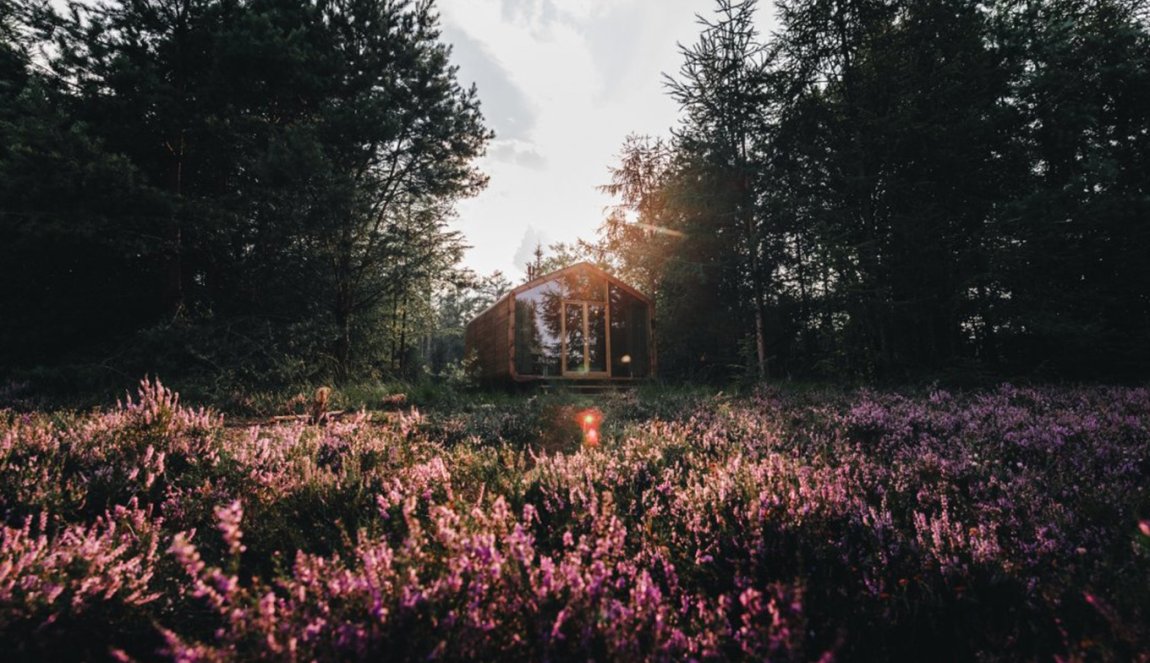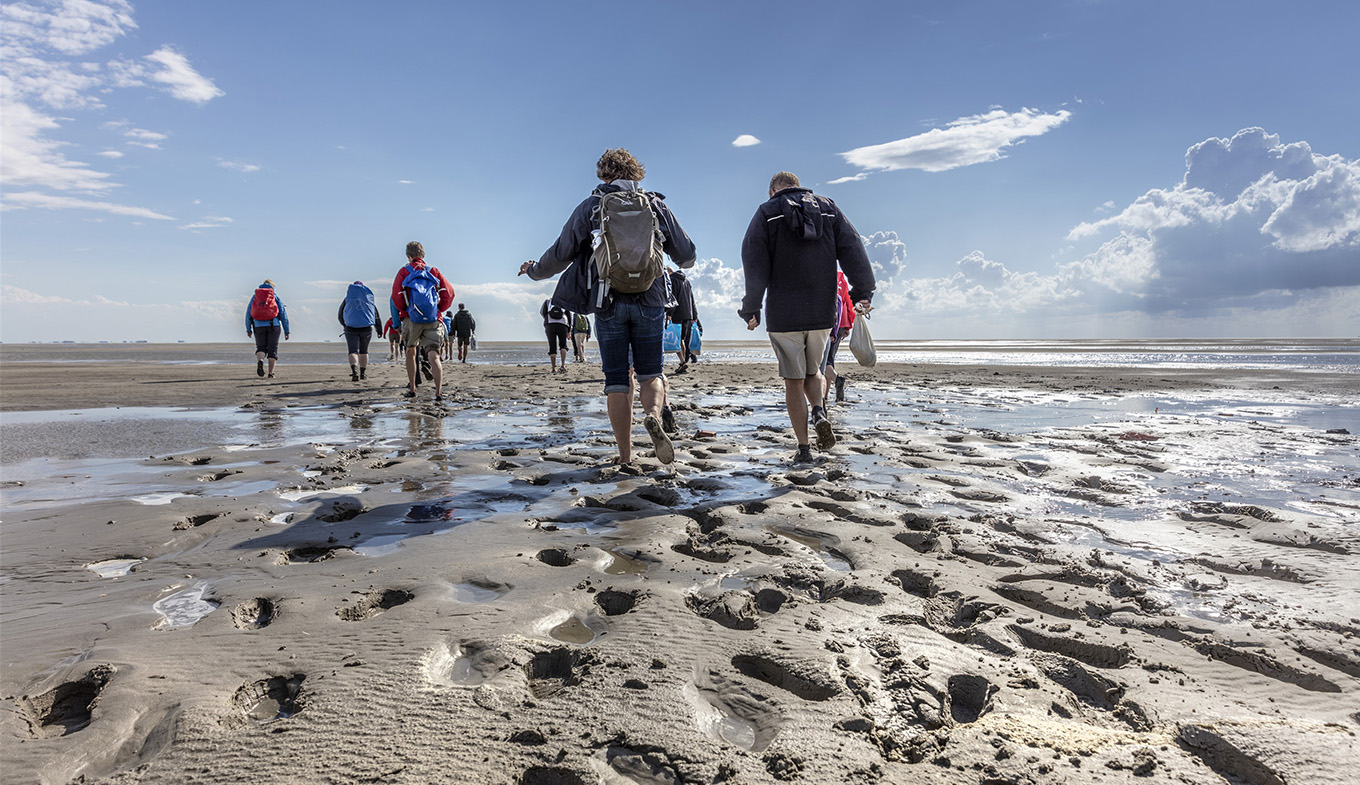 The Wadden Sea Islands
A must-see archipelago in the Netherlands
Heritage
TV-TAS is an acronym used by grade school pupils to help them remember the names of our islands. Texel, Vlieland, Terschelling, Ameland, and Schiermonnikoog form the Wadden Islands. While the island of Rottumeroog and some small islands in Germany are also part of this archipelago, it's our TV-TAS islands that should be on the itinerary of anyone wishing to visit this remarkable part of the UNESCO World Heritage Site.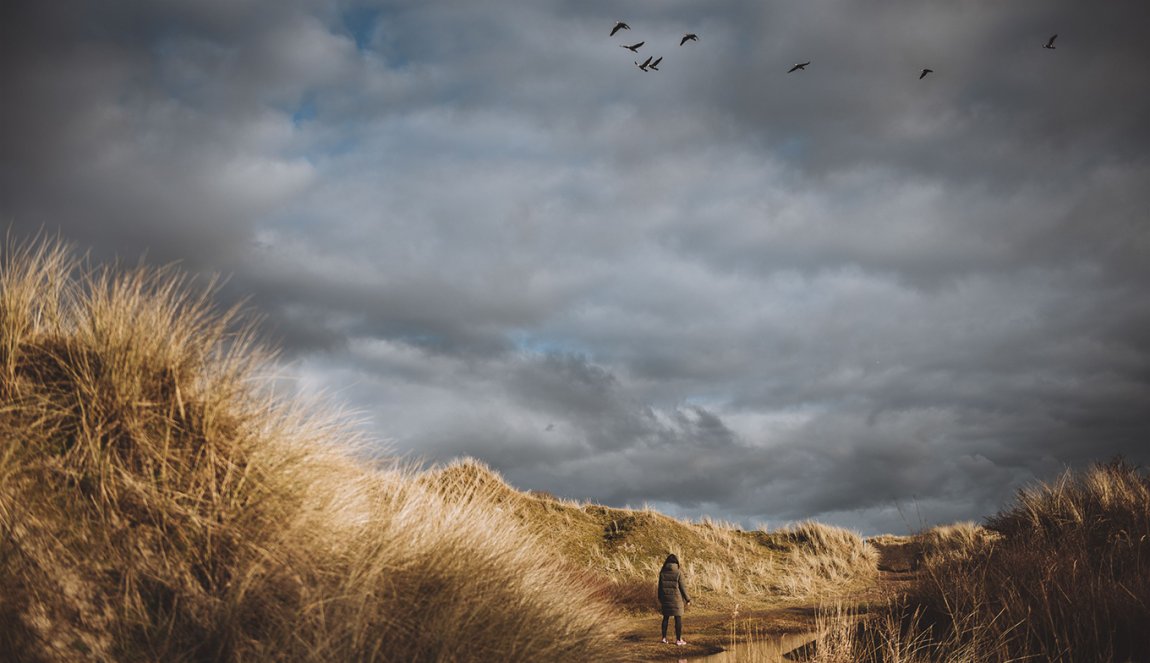 Rightfully so, because every single one of these islands is a delight. Extensive beaches and beautiful dunes are interspersed with charming towns, cozy cafes and, above all, heaps of ambiance and friendliness. Those interested in a great selection of restaurants and nightlife will especially enjoy the islands of Texel and Terschelling.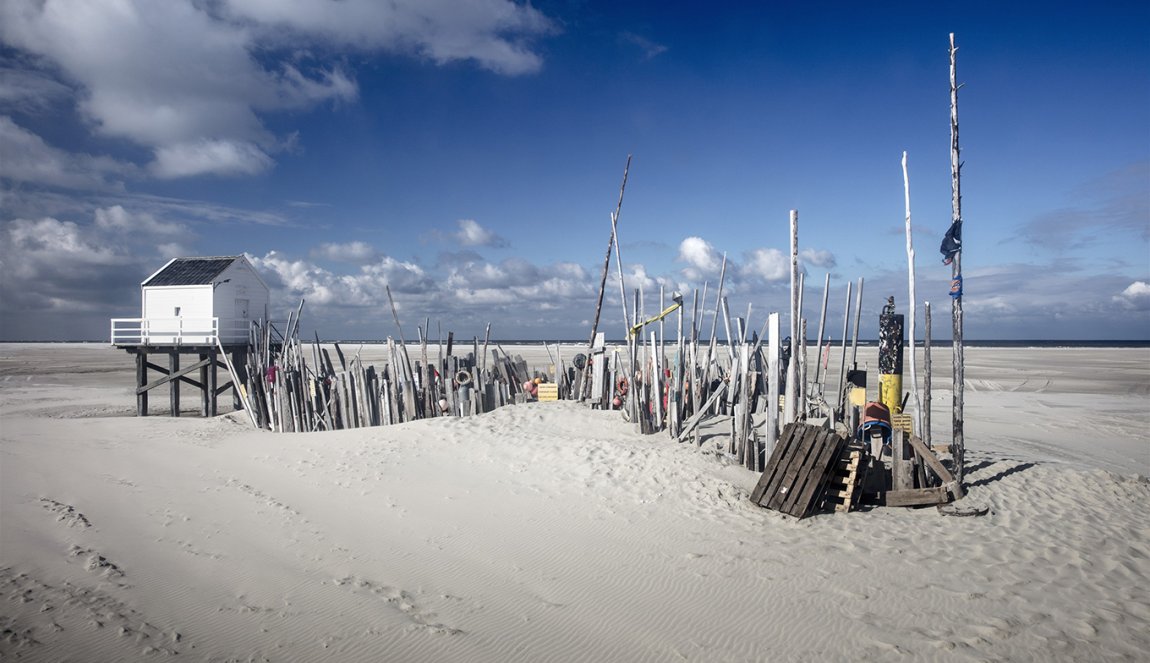 Sustainable festival
Vlieland on the other hand is home to one of the Netherlands' trendiest pop-cultural festivals. Into the Great Wide Open is a popular three-day music festival that takes place on the island every August or September. This unique festival is organized as sustainably as possible in the middle of nature. There's simply nothing else like it!
The most remarkable thing about the islands, however, is the fact that you can walk across the tidal mud flats when the water is out during low tide, which means you can literally walk on the seabed. It's an extraordinary experience that every visitor should try at least once!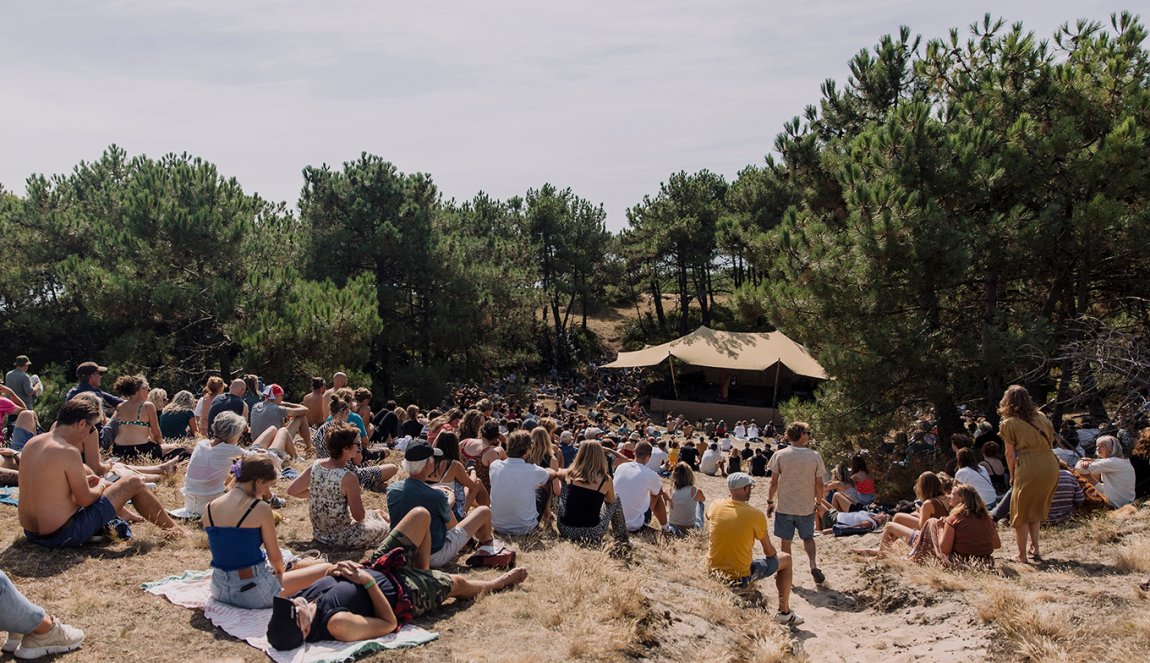 Walking on the seabed during low tide.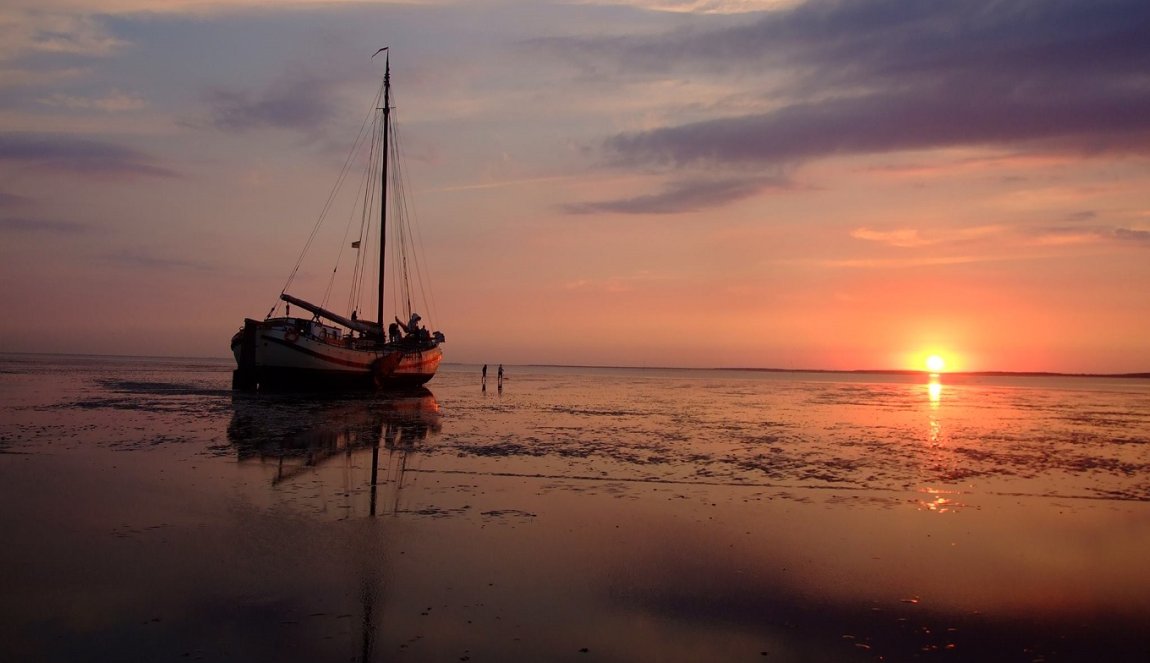 How do you experience Dutch nature?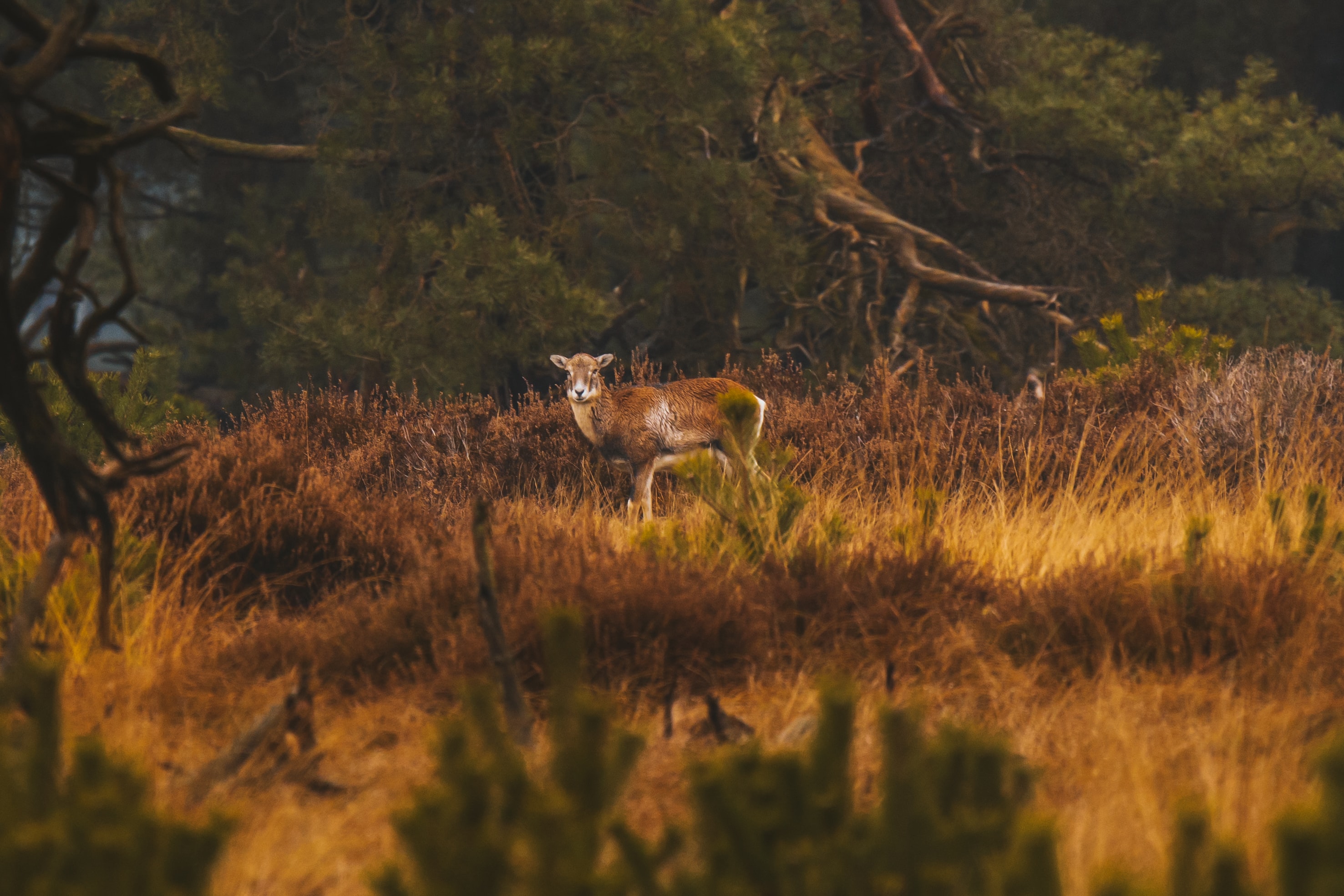 Forests in the Netherlands
Pristine woodland areas
So much to discover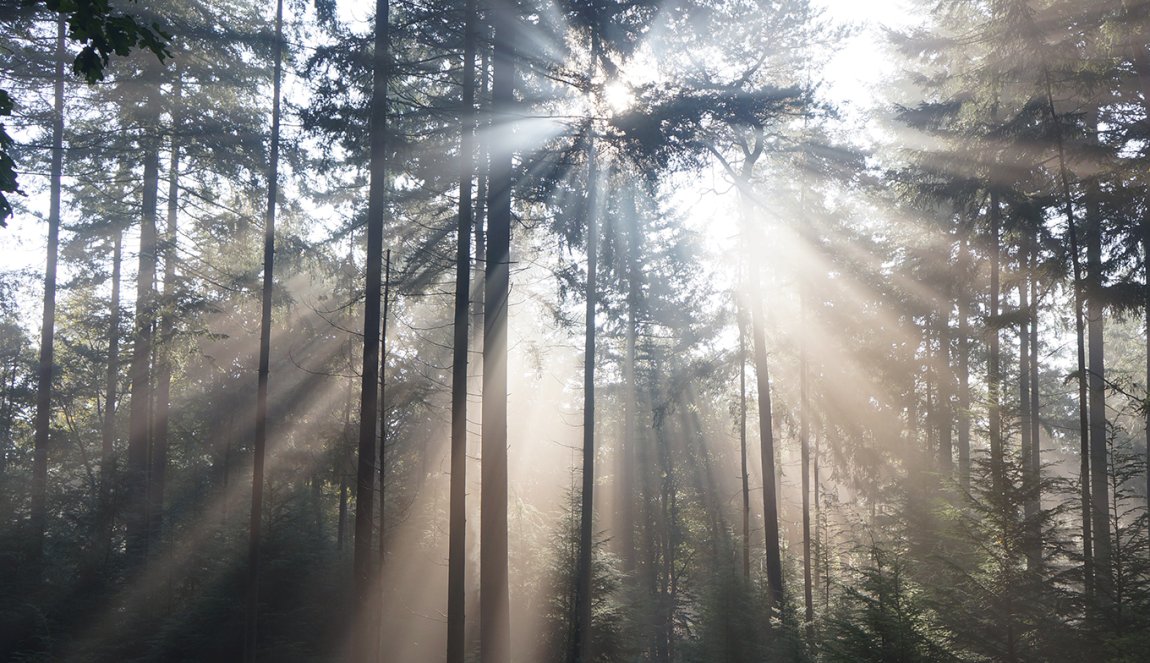 Ask the average tourist about iconic Dutch highlights and the response will usually include windmills, tulips, and Amsterdam with its canals. Historically this makes sense, but the Netherlands has so much more to offer. Don't forget about our forests and gorgeous woodland areas such as the Veluwe region in Gelderland, the Dwingerveld National Park in Drenthe, and the beautiful parks at the Vennebroek Estate in Groningen. These are just a taste of the locations waiting to be explored by nature lovers of all ages.
200
walking trails on the Veluwe
Cycling & walking
The ultimate way to explore all of these forests is by bike. It doesn't get much better than stopping somewhere to enjoy a traditional Dutch pancake or delicious sandwich after having cycled dozens of kilometers. Even though the most common question during weekends is "want to go for a walk?", combining these two activities gives you the best of both worlds.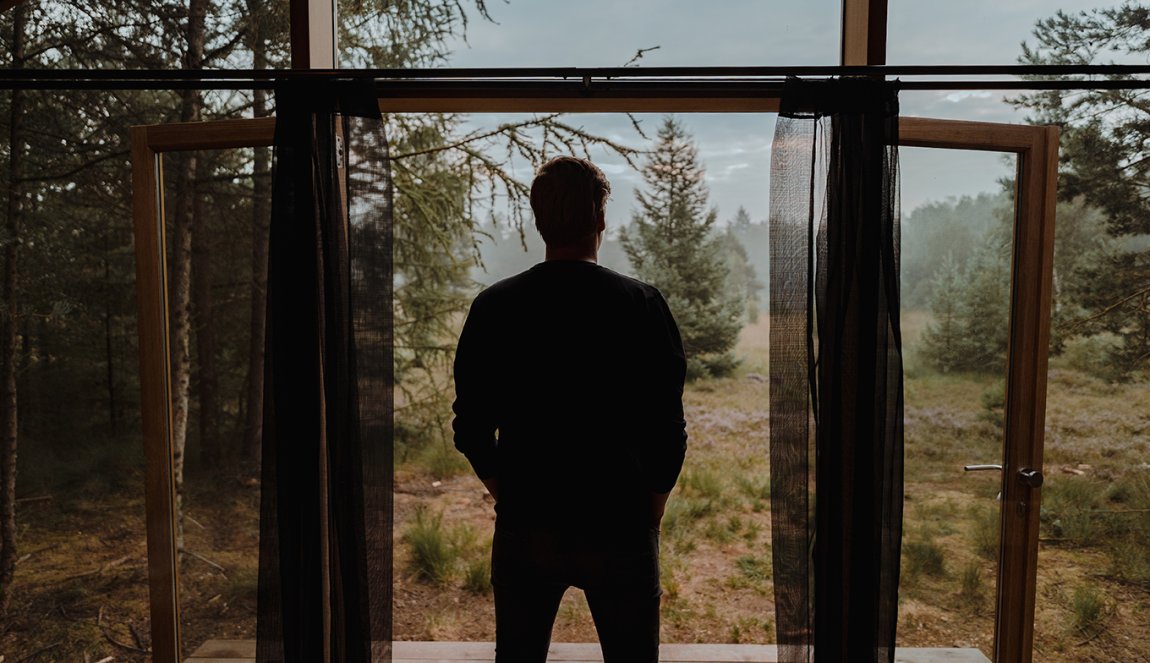 You can cycle through a forest and then go for a nice walk along the more difficult terrain. The Veluwe is perfect for this, especially in autumn because you can go everywhere. It really doesn't get any better than that!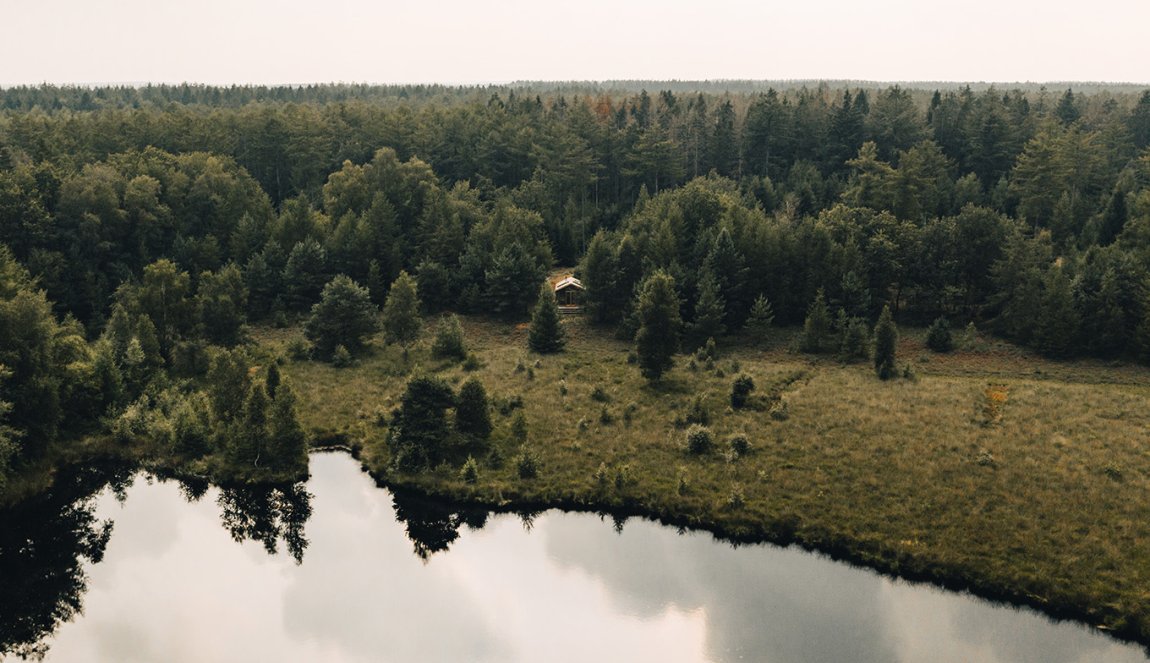 See the beauty of the Veluwe for yourself
Mountains in the Netherlands
Yes, we actually have some
A steep climb
The Netherlands is (famously) mostly flat but look a bit closer and you'll see some impressive hills. You may be surprised to learn that cyclists refer to them as mountains because, while they may not be very high, they're rather steep. Very steep, in fact.
These "mountains" are located in the southern part of Limburg, close to the border with Belgium. Jump on a train in Amsterdam or one of the other large cities and head to this beautiful area in the Netherlands for a pleasant surprise. The ambiance, surroundings, people, and culture are all different than in the western metropolitan area of the Randstad. Here, the atmosphere is cozy and people love to wine and dine. It is what's known in the Netherlands as Bourgondisch (Burgundian lifestyle).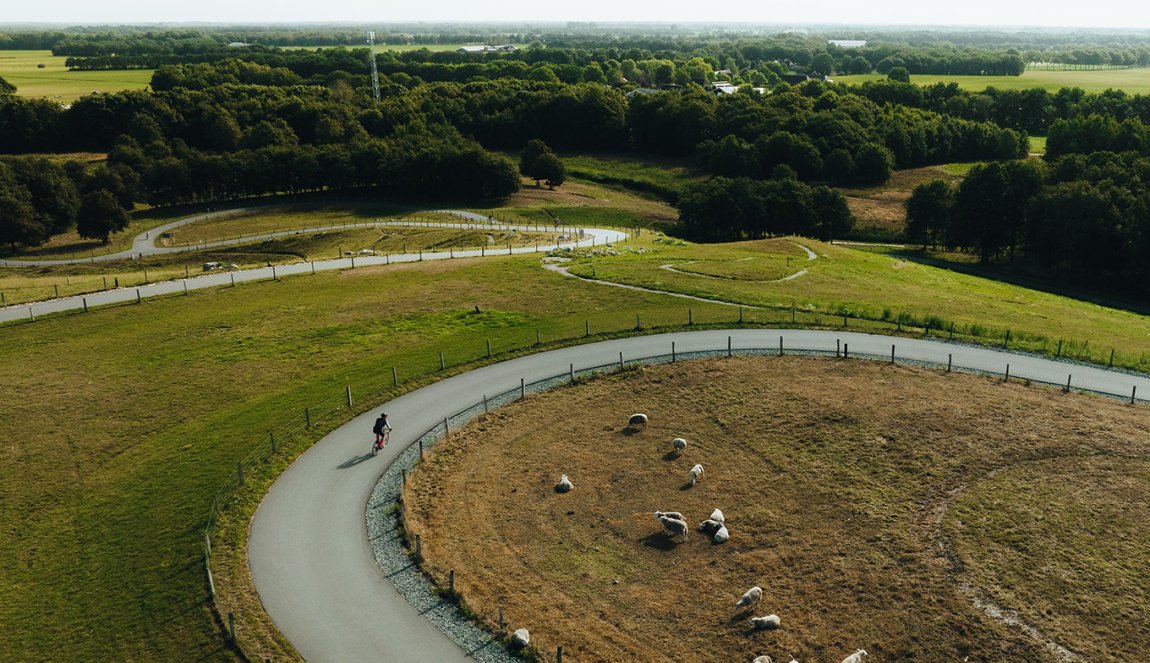 Which 'mountains' in the province of Limburg are not to be missed by bike?
Our tip for 'Cauberg'

Cycling fans know the Cauberg because it is part of the route of the Amstel Gold Race. It has also frequently been the finish of the World Cup. Interestingly, the Cauberg is the toughest of Limburg's mountains with a gradient of 11.8 percent at its steepest point.

Read more

Take a look at our suggestions for:

Our tip for 'Keutenberg'

The Keutenberg climb instills fear in many cyclists during their tour of southern Limburg. And with good reason: the first 200 meters knock you out and then there's nothing left to do but try to tackle the remaining kilometers to the village of Keutenberg as best you can.

Read more

Take a look at our suggestions for:

Our tip for 'Gulperberg'

The Gulperberg is a popular mountain in Limburg, not least because of the remarkable monument to the late Jean Nelissen, a Dutch announcer of cycling races who received local and international praise. There are several ways to climb this mountain, but the route from the village of Partij is the most challenging. A 500-meter-long climb may not sound like much but make no mistake: this is a real leg punisher with gradients of up to 15 percent.

Read more

Take a look at our suggestions for:
© Ode aan het landschap

© Kenny Goossen via Unsplash

© Milos Ruzicka via Shutterstock

© Ron Szalata via Unsplash

© Suzanne Dorst via Unsplash

© Claudia Schrauwen Chiaruttini via Unsplash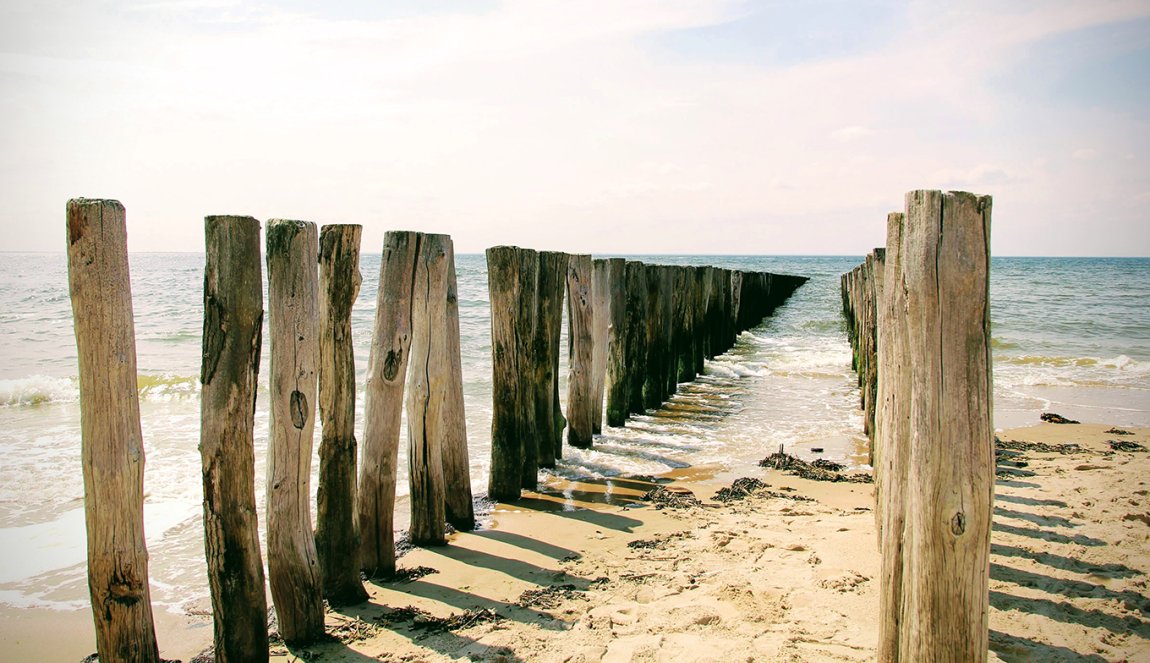 It may come as a bit of a surprise but Zeeland is probably the Netherlands' most diverse province when it comes to nature. In the minds of the Dutch, the province is all about mussels, endless beaches, hot chocolate with whipped cream, and most of all the sea. Lots of sea.
Of course, all of this is true and it makes this extraordinary region definitely worth a visit. The coast is outrageously beautiful with its traditional appearance, without too many tourist attractions or high-rise buildings. But Zeeland has so much more to offer: marshy shorelines, distinctive polders and dikes, woodland areas - in short, there is something for everyone, young or old. In fact, it's the ideal place for a healthy, long vacation. Of course, you should keep your fingers crossed for some good weather – just like everywhere else in the Netherlands.
Did you know?
The province of Zeeland consists of 40% water?
Fowl
The duck decoy in picturesque Sint Philipsland is particularly noteworthy. In the past, duck decoys were used for hunting but they have now become peaceful havens for people, animals, and the environment. The decoy is located in an area of more than 28 acres that is frequented by birds and ideal for taking a brisk walk. Don't forget to bring your binoculars.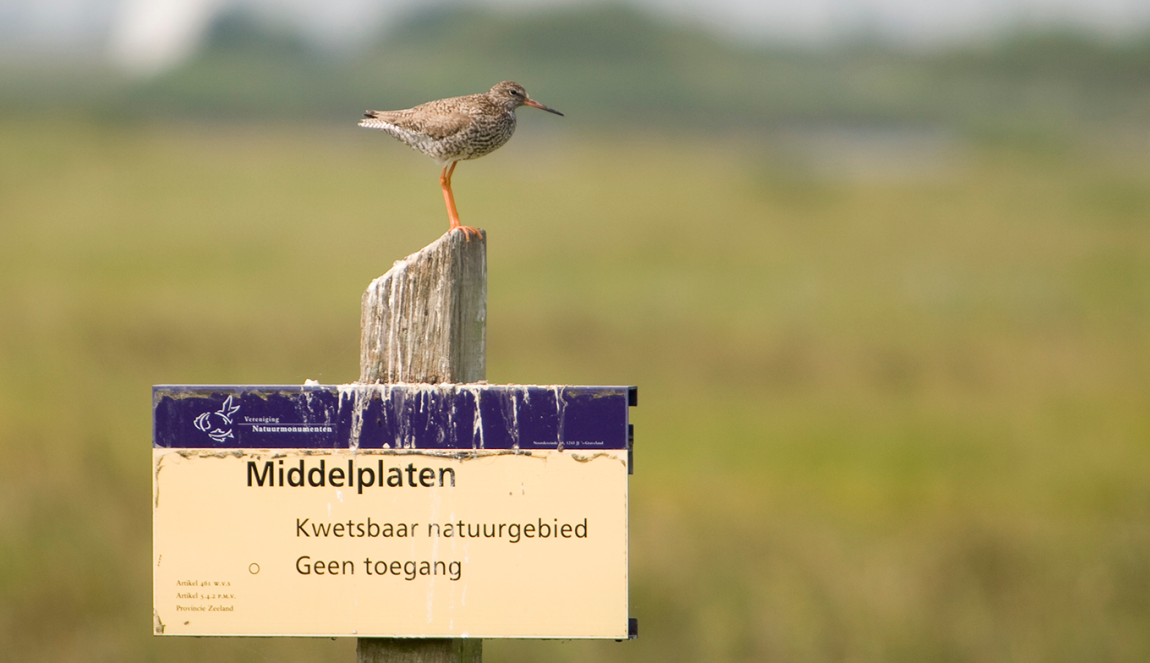 Groese Polders is another area to consider. It boasts an exciting, child-friendly natural play area with a raft and wooden plank path. There are also a lot of birds, including the rare goldfinch. Afterwards, stop by Restaurant Fier for a nice bite to eat.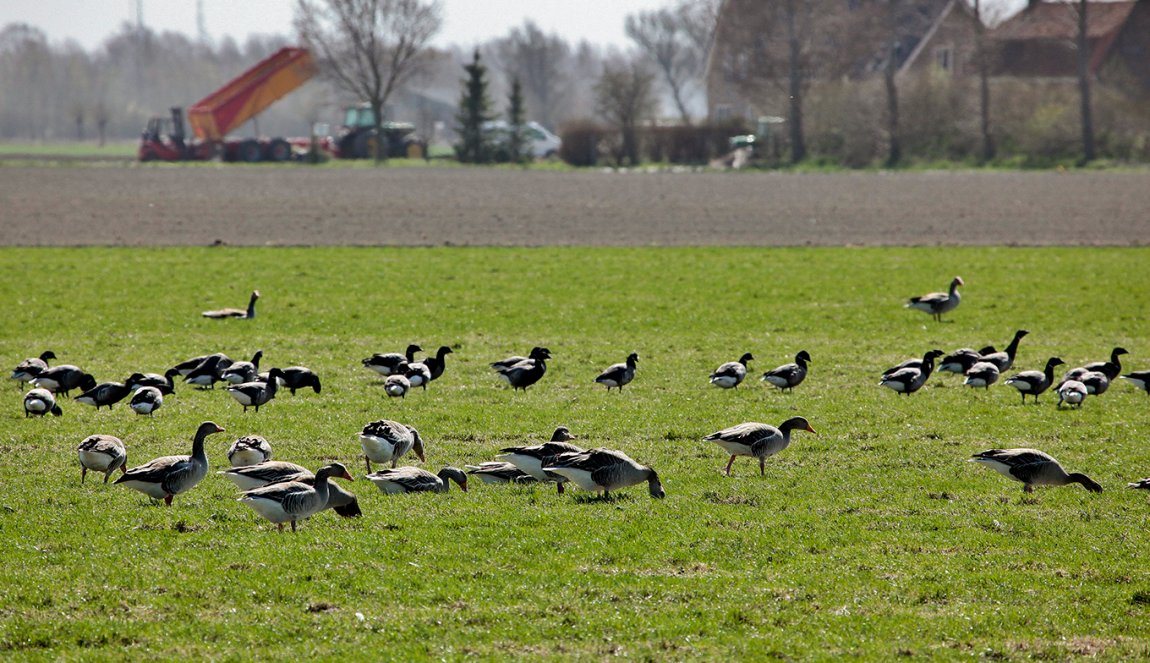 © Tomas Hertogh via Unsplash

© Felice Buonadonna

© Ton Stanowici

© Felice Buonadonna

© Percys

© Felice Buonadonna
More stories about Dutch culture