© Rudy and Peter Skitterians
Every region and every city has its typical specialties, such as the Bossche bol from Den Bosch or suikerbrood from Friesland. Traditionally, some dishes are enjoyed mainly in specific seasons, such as asparagus from Limburg and mussels from Zeeland. But what is traditional Dutch food really like? How and where is it eaten by Dutch people? Check out our not-to-be-missed top 5 and eat like a local.
Eat truly typically Dutch food, the Dutch way.
Sweet tiny pancakes... Let the poffertjes baker do his magic.
 Go for a drink at the pub and order some bitterballen, don't forget the mustard!
Stroopwafel, street food?!
A thin round waffle is cut in half and stuck back together with a spoonful of syrup in between. Originally, these are two separate cookies stuck together with syrup: a 'syrup waffle'. This poor man's cookie was sold from the bakery's back door. You can serve stroopwafels at home with your coffee or enjoy them as a snack in the street. Pretty much every market has its syrup waffle stand. They make the hot syrup waffles right in front of you. After such a delicious snack, you'll have plenty of energy to continue shopping. The city of Gouda is more or less where stroopwafels were invented. Enjoy the 'siroopwafel experience' at the Goudse siroopwafelfabriek.
Poffertjes at every (children's) party and festival
Poffertjes are tiny pancake puffs served with butter and powdered sugar. The baker drops bits of the batter into small divots in a large red copper sheet. Midway through the baking time, the poffertjes are turned over with a fork at incredible speed, requiring lots of agility. They 'puff up' and are a little thicker than a traditional pancake. They are actually a snack for children but to be honest, everybody loves them! It is great fun to watch a baker make poffertjes. Poffertjessalon Seth in Rotterdam is one of the places where you can have the authentic experience. You can order poffertjes at any pancake restaurant or the poffertjes stand at the zoo or amusement park.
Bitterballen with your pre-dinner drinks
The Dutch love to eat
bitterballen
as a snack with their drinks early or late in the evening. At a party, the pub, or the sports cafeteria. A
bitterbal
is is a deep-fried meat ragout ball with a lovely crust. In 2020, this typically Dutch snack was elected a cultural heritage food. Bar Bitterbal in
Amsterdam
has specialized in
bitterballen
in countless sensational flavors. Groningen, a student city, has invented its own version containing a boiled egg. Want to try one? It's on the menu at Grand-Café De Drie Gezusters in
Groningen
. You cannot leave the Netherlands wishout having tried a traditional
bitterbal
. You can simply order a portion at the pub or terrace. Dip the
bitterbal
in mustard and be careful, the first one is usually piping hot!
Are bitterballen bitter?
No, the name refers to 'bitters', the Dutch gin with which it used to be served in the past. These days, you most often order them with a good beer.
Curious about liquors and beers?
Winter food: oliebollen and erwtensoep
When the weather grows colder and the nights grow dark, we find solace in feasting, gifts, and solid hot food until spring returns. In winter, oliebollen stands pop up in every city in the runup to New Year's Eve. A national paper cranks up the tension with the national oliebollen contest every year: who makes the best oliebollen in the Netherlands. An oliebol consists of deep-fried batter balls with or without raisins and currants. They are covered in powdered sugar and traditionally served on New Year's Eve. Erwtensoep or pea soup is best enjoyed after a long walk in fall or on a cold winter's night. It reminds us of Eleven Cities skating tours, New Year's Dives, and freezing yet beautiful winter days. Enjoy a bowl of great soup at Koetshuis De Burcht in Leiden, served as tradition warrants with rye bread and bacon.
Frequently Asked Questions
Also typically Dutch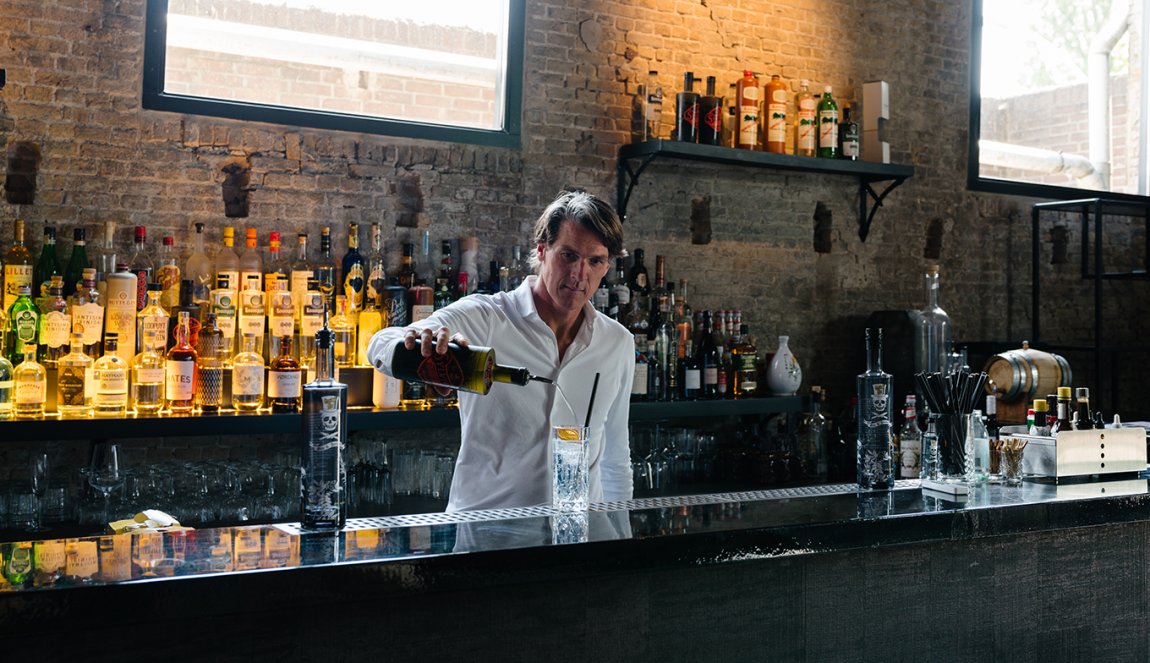 Discover the history of these traditional and typically Dutch drinks.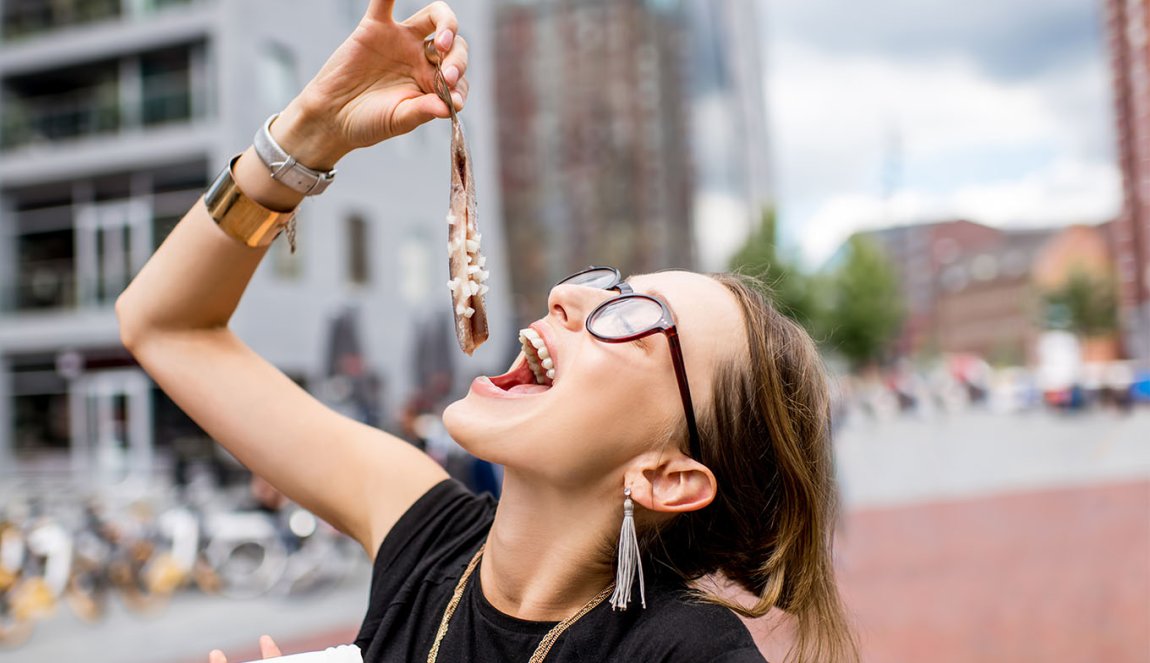 You can eat Hollandse Nieuwe herring on the Dutch coast in June!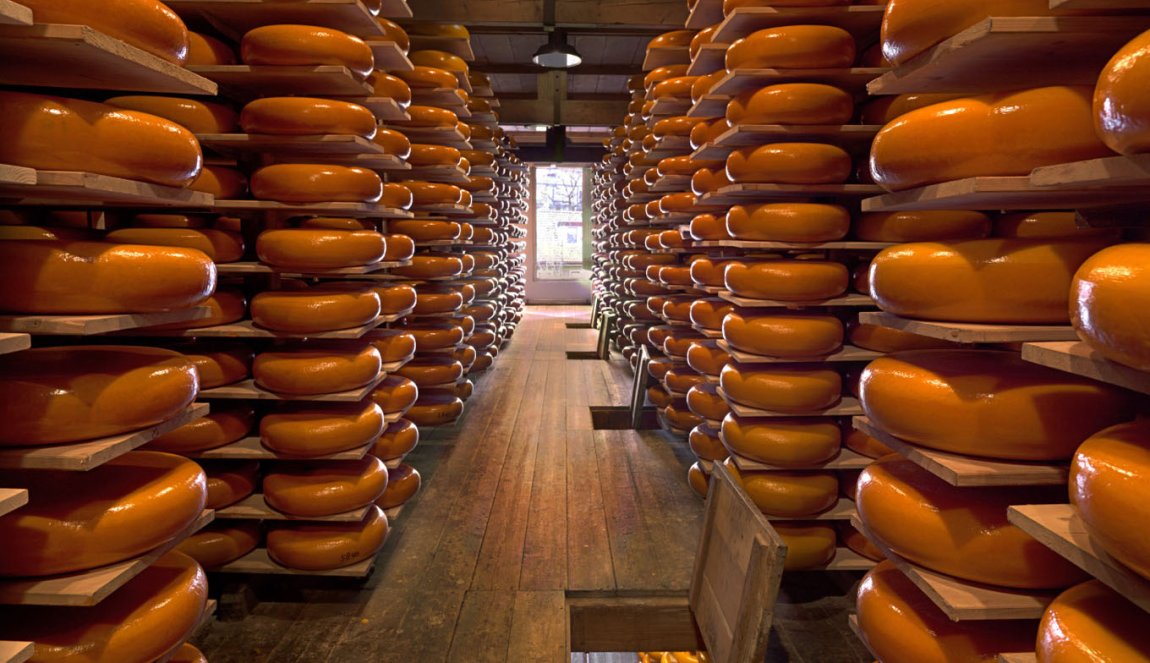 Discover everything about Dutch cheese. Visit the cheese markets and read more about the types and history of cheese.