The Netherlands offers many sights – from beautiful forests and expansive nature, to modern, creative cities full of welcoming hospitality, interesting museums and fantastic nightlife. Choosing the Netherlands means a choice rich in diversity: doing what you want, when you want.
But even if you plan a very, very, very long vacation, it's almost impossible to visit all the highlights. So do some proper research and whet your appetite. In this article we look at museums, places of interest and other special features.
The Netherlands boasts the largest number of museums per square kilometre in the world!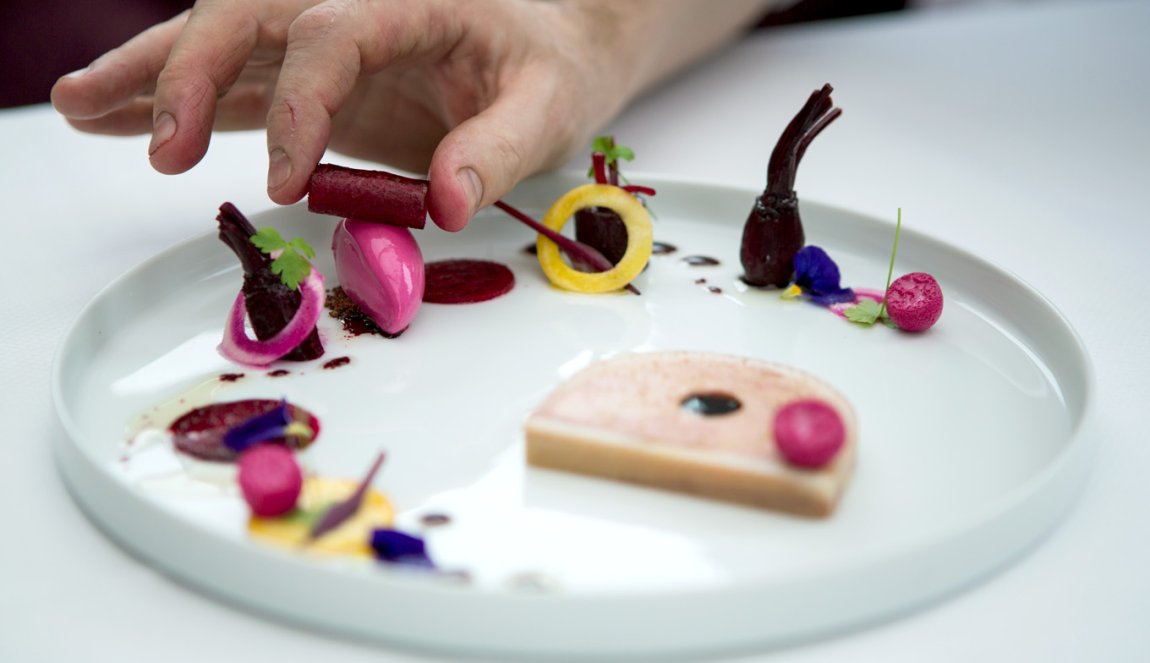 Read where to find the best Michelin star restaurants. Eat food prepared by top chefs in Amsterdam, regional produce in Zeeland, or gourmet food in Maastricht.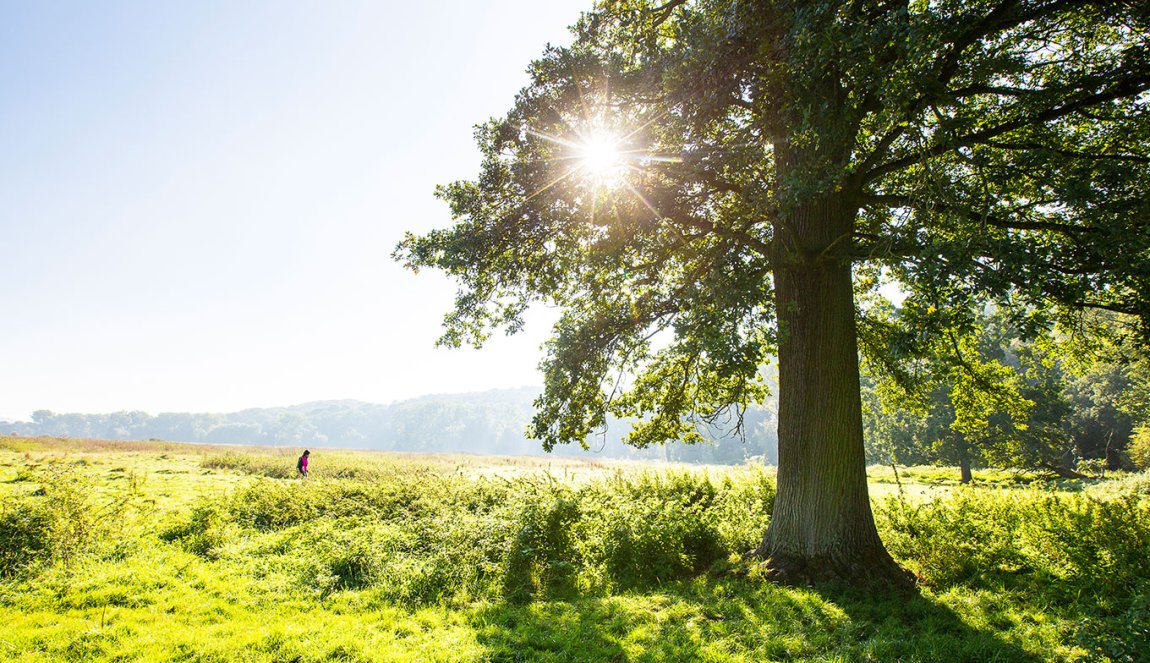 View all nature reserves in the Netherlands here. The Netherlands has no fewer than 40 nature reserves, 21 of which are National Parks and 20 National Landscapes.
Netherlands online
One of the best-known and most popular sights in the Netherlands is De Keukenhof, our national pride in the field of floriculture and bulb flowers. It is an absolute must-see, but if you are only in the Netherlands for a few days, you might not have enough time for a trip to Lisse. The 360° videos of De Keukenhof are a great solution. Admittedly, the design and appearance of De Keukenhof change every year, but these videos from 2020 do offer a wonderful insight.
360° view of De Keukenhof
A virtual tour of the Netherlands wouldn't be complete without a boat trip on the canals. The three main canals can (of course) be found in Amsterdam: the Herengracht, Prinsengracht and Keizersgracht. A boat trip along these scenic canals takes you past some of the city's best-loved attractions, including 1,500 historic buildings.
In the video below, you stand at the front of a glass boat that takes you past all the highlights of our capital, including Eye Amsterdam, Central Station and the Nemo Science Museum. It's a calm, relaxing way to discover one of the most spectacular cities in the world. Of course, booking an actual canal cruise is absolutely worth your time.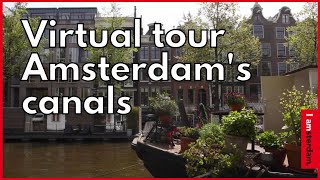 Imagine yourself on the Amsterdam canals
The Zaanse Schans is another iconic feature of the Netherlands. This unique village full of wooden houses, barns, and windmills is a very well-known and popular attraction. The village is well aware of this, which is why it has installed a permanent webcam that provides live broadcasts of what's happening in the village. This really comes in handy if you want to check the local weather conditions just before departure. You can also do this if you
want to visit
the beach at Scheveningen.
This is what the Zaanse Schans looks like right now
Visiting Dutch museums online
It goes without saying that a trip to the Van Gogh Museum should be at the top of any art lover's list, but the Groninger Museum shouldn't be missed either. It's one of the most remarkable architectural masterpieces in our country. Unfortunately, the Van Gogh Museum is situated in Amsterdam, while the Groninger Museum is located in, as the name suggests, Groningen. And Amsterdam and Groningen are not exactly in the same neighborhood.
Fortunately, many museums have moved with the times, so art lovers can do away with holiday planning stress and get their money's worth. Many museum collections can be viewed via their websites, for example the Rijksmuseum has put around 700,000(!) works online, which you can view and place in your own collection.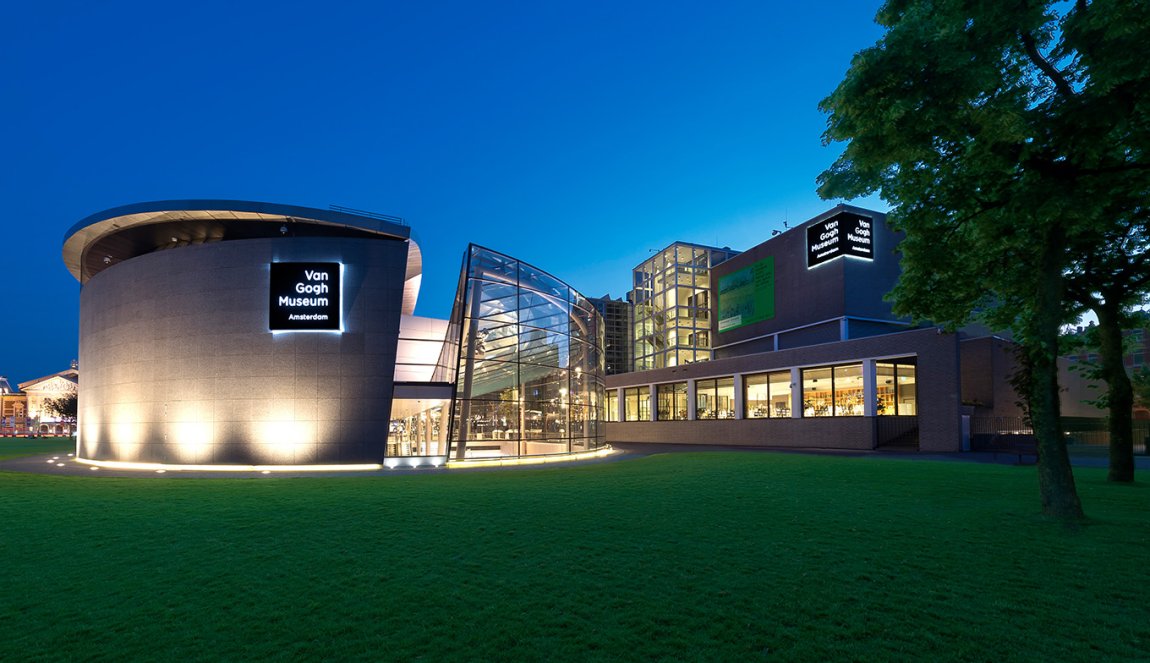 But art lover's want more than that. They want to take a virtual tour or to be able to zoom in on those breathtaking masterpieces. The previously mentioned Van Gogh Museum is quite advanced in this area and offers a full seven-part tour of the glorious building, which is located in Amsterdam South.
This is the Van Gogh Museum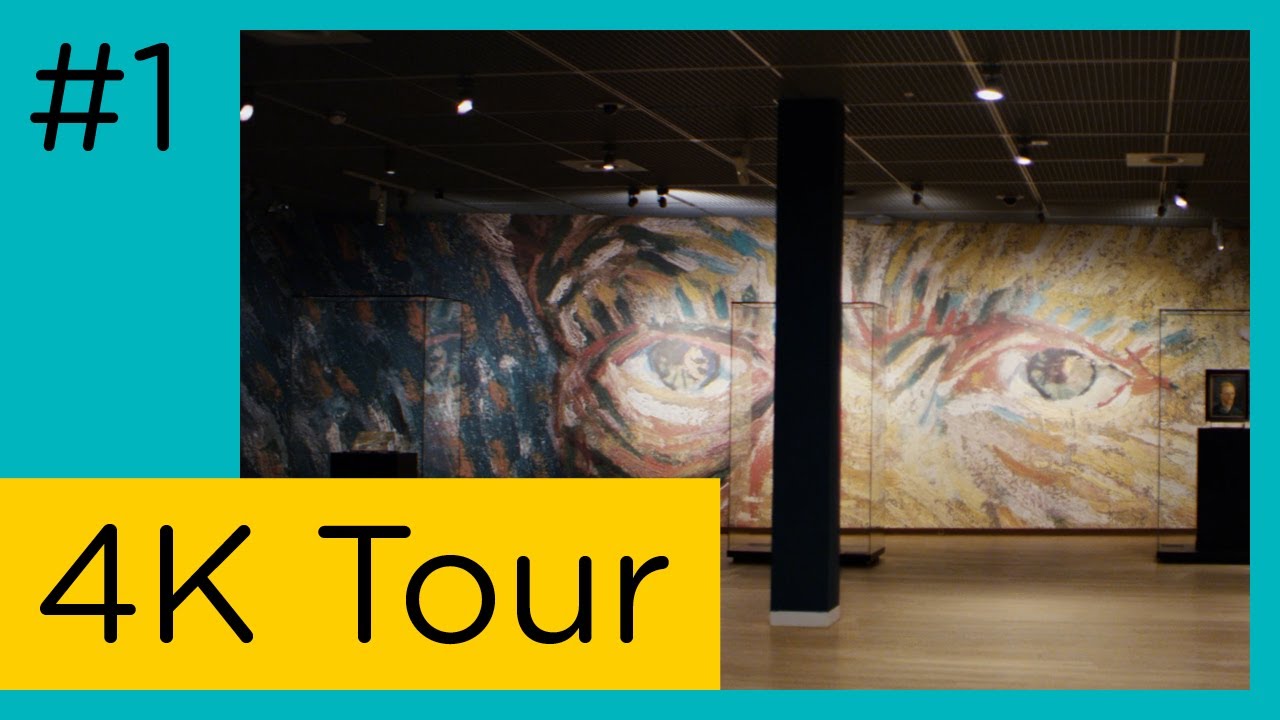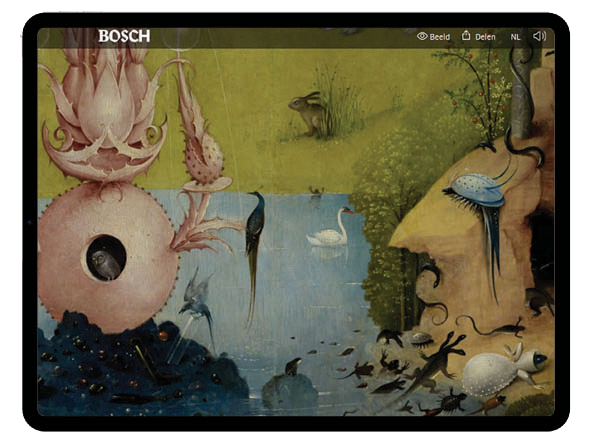 Now that we're on the subject of famous painters – Rembrandt's former residence in Leiden is also available for a quick virtual tour. And if there isn't enough time during your visit to the Netherlands to go to Den Bosch, the interactive and beautifully designed website about the Garden of Earthly Delights by Jeroen Bosch surely offers the ideal solution. In 15 parts, the site guides you through the present, past, and future of this unique piece of art history.
Unique apps to get in an artsy mood
In case you don't have a laptop or pc (or don't feel like firing them up…), there are also several apps available for smartphones or tablets. The Second Canvas app of the Mauritshuisis one of a kind. It allows you to view 10 of the museum's most popular artworks, such as Vermeer's 'Girl with a Pearl Earring' and one of Rembrandt's self-portraits, in full detail. Even if you're not an art lover, this is worth a look.
Furthermore, the app of the art museum in The Hague offers a proper audio tour for their permanent exhibition 'Discover the Modern'. More than 40 stories about Vincent van Gogh, Claude Monet and Charley Toorop, among others, provide additional background information that elevates the museum experience.
Finally
YouTube is (of course) full of recent and less recent videos about (the history of) the Netherlands. Noteworthy are the short documentaries for and by the Stedelijk Museum and a web series about Anne Frank, a perfect introduction before visiting the Anne Frank House. There are also plenty of hobby bloggers who make beautiful highlight videos and drone shots of our country.
In short, there's plenty to see. Be careful though – before you know it, you'll have spent your whole day scrolling through all the gorgeous things the Netherlands has to offer…