The train could very well be the most enjoyable means of transport for your travels through the Netherlands. No matter your destination in our country, the train will get you there. From Amsterdam to Groningen, Maastricht to The Hague: just hop aboard! Take a look here for all the top tips.
A well-organized and extensive rail network.
All of the Netherlands is accessible by train.
Modern, comfortable and affordable.
© NS

© NS

© NS

© Rudy and Peter Skitterians

© NS
You're probably already aware that the Netherlands is a fairly small country. This provides great opportunities for travelers because, unlike larger European tourist destinations such as France, Spain or Italy, you can reach the other side of the country within two hours. All you have to do is hop on the right train, enjoy the view out the window, and relax until you reach your destination. It takes no more than half an hour to reach the city of Utrecht from Amsterdam, for example, or 50 minutes to The Hague Central Station.
Not only does the Netherlands boast a very extensive rail network, the trains themselves are really modern. The train cars are spacious and the seats are comfortable and roomy. They are almost always equipped with a digital display showing the latest news, route and train schedule information, and the newest trains often have USB chargers. Wi-Fi is usually available, but it could be improved; the network is often slow, overloaded or not secure.
It's usually not too crowded. The exception to this is during rush hour, especially on popular routes like Utrecht-Amsterdam or Rotterdam-Amsterdam, where you are not likely to get a seat if traveling at around 8:00 am. Delays also occur (especially during rush hour), but generally these do not last more than 25 minutes or so. The larger platforms usually have a kiosk or catering facility where you can buy a cappuccino or freshly baked croissant while waiting. Trains run late into the night, and large stations have night trains – ideal for a night of hitting the clubs.
Noteworthy: visit Soestdijk Palace by train
One of the smallest stations in the Netherlands radiates a royal elegance. Soestdijk is a suburb of the town of Baarn and is mainly famous for being the location of Soestdijk Palace. This majestic building was home to members of the Royal Family for many years. The palace is surrounded by a beautiful forest where you can enjoy a lovely walk.
More about Soestdijk Palace
Travel with an OV-chipkaart
If you want to travel through the Netherlands by train, you need to buy a single-use chipcard or an anonymous OV-chipkaart (smart card). Traditional (paper) tickets no longer exist, although the single-use card could be considered as such. The single-use chipcard is perfect for travelers who only wish to use public transportation for a single journey. You can buy it at an NS ticketing machine or service desk. Note: single-use chipcards cost €1 extra per trip.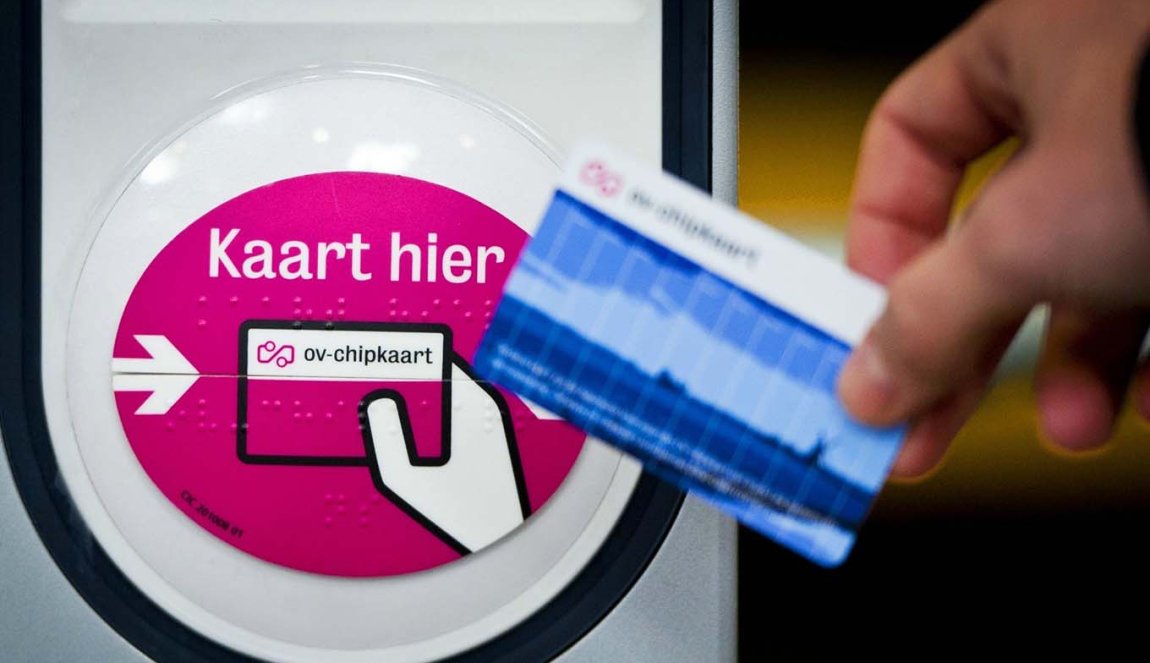 If you plan to use public transportation more often, we recommend buying an anonymous 'OV-chipkaart.' You pay a low, one-time fee for this card, which resembles a debit card, after which you can use it indefinitely. Since your card will not initially have a balance, you will first have to add travel credit at an NS ticketing machine. You need a balance of at least €20 to travel by train. Once funds have been loaded to your card, you can check in at the designated posts or turnstiles which are usually located close to or on the platform. Just swipe your card at the post or turnstile and you'll be good to go.
Important: the NS (the National Railways) often has special offers or special day or weekend tickets. Check the NS website for offers. You can also use your OV-chipkaart on buses, metro or ferries.
The OV-chipkaart gives you access to travel in 2nd class, however, if you wish to enjoy a bit more comfort you could opt for 1st class travel. The seats are a bit larger there and the cars are generally quieter than in 2nd class. Obviously, you have to pay a bit extra for that. You can switch classes on your OV-chipkaart at an NS ticketing machine.
If you buy a single-use chipcard or e-ticket, you can choose to travel 1st or 2nd class while purchasing your ticket.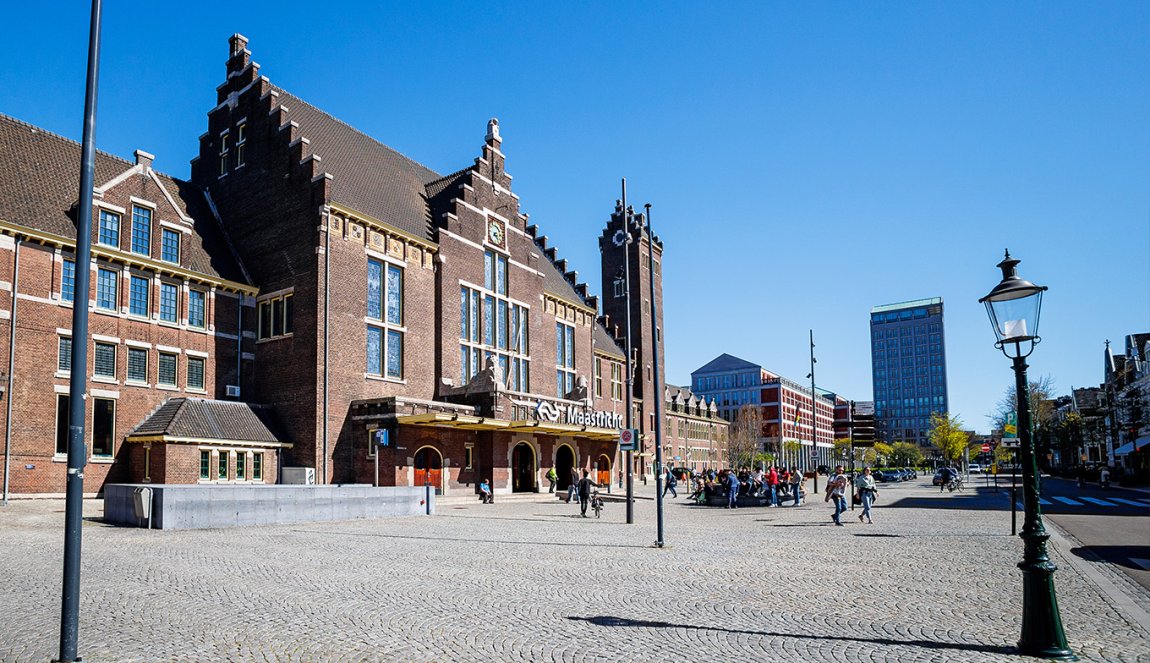 The wonderful thing about the Dutch rail network is that you can travel almost anywhere. Our country has about 400 train stations in all shapes and sizes. There are historic stations like Haarlem Central or Leiden, tiny stations like Velp or Eijsden, and large stations in Amsterdam and Utrecht.
The facilities differ per station, but of course every station has an NS ticket machine to top-up your OV-kaart or to buy other tickets. Large stations also have a service desk for questions and advice.
Tip: 9292.nl
The Netherlands has organized its public transportation in such a way that bicycles, buses, metros, trams and trains are coordinated as much as possible. The idea is to take a train to a large city and from there take the bus or metro to the city center or a place of interest. A handy site to help you on your way is 9292.nl (also available as app for Android and iOS). Fill in your starting point, ending point and departure time, and the site will give you a complete time schedule including the mode(s) of transportation. It's a smart way to travel!
Check out 9292.nl
Train and bicycle
There are other benefits to traveling by train, such as the option to take your bicycle along with you. Do keep the following rules in mind: you need to buy a special bicycle ticket and you may only travel outside of rush hour. You may want to bring a folding bike instead. Once folded, you can bring your bike for free whenever you want.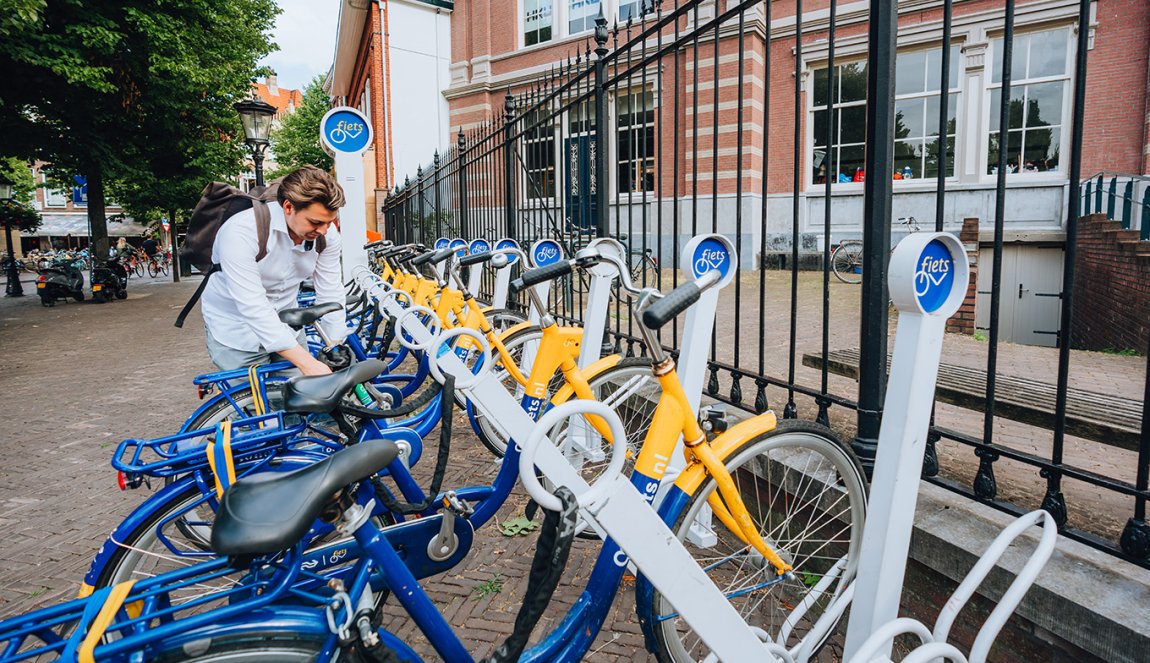 However, there's an even better option: the OV-fiets (public transport bike). Large and medium-sized stations in the Netherlands have an area where you can rent one for about €5 per 24 hours. Check the NS website for the current rates and whether your station provides OV-fiets rental service. You are allowed to drop off your OV-fiets at a different station, but you will have to pay a surcharge.
Stations in the Netherlands
Taking the train from Amsterdam to…
There a many special sites to visit in the Netherlands. These are easily accessible without having to switch trains! From Amsterdam you can travel to…
Maastricht
Maastricht is known for being the capital of culinary delights in the Netherlands. This city, located in the southernmost tip of the province of Limburg, boasts historical squares and lovely lanes, but it's the fabulous, charming restaurants you won't want to miss. And while you are there, you really must try a scrumptious slice of vlaai (Limburg-style pie).
Deventer
Deventer is one of the five oldest cities in the Netherlands. Being one of the smaller Dutch cities, this Hanseatic town offers visitors a charming and intimate city center. It is home to the oldest brick house in the Netherlands and the beautiful Gothic Lebuïnus church. There are numerous terraces in the vicinity of the Grote Markt (the main market square), so chances are you will end up there for a refreshing beverage. Note: If you travel to Deventer by public transportation, you will probably have to switch trains along the way (which is very easy), however, the international train to Germany goes there directly.
Arnhem
Arnhem is the capital of the province of Gelderland and it shows. The newly redeveloped train station is a modern and architectural marvel. From there, it will take you no more than five minutes on foot to reach the many shopping streets and the Korenmarkt square, the city's ancient bustling center with loads of cafes and restaurants.
But there is more to Arnhem than that, such as ArteZ, the University of the Arts, which has turned the city into a hotbed of creativity. This is especially evident in the lively Spijkerkwartier district and the 7Straatjes (7 Streets).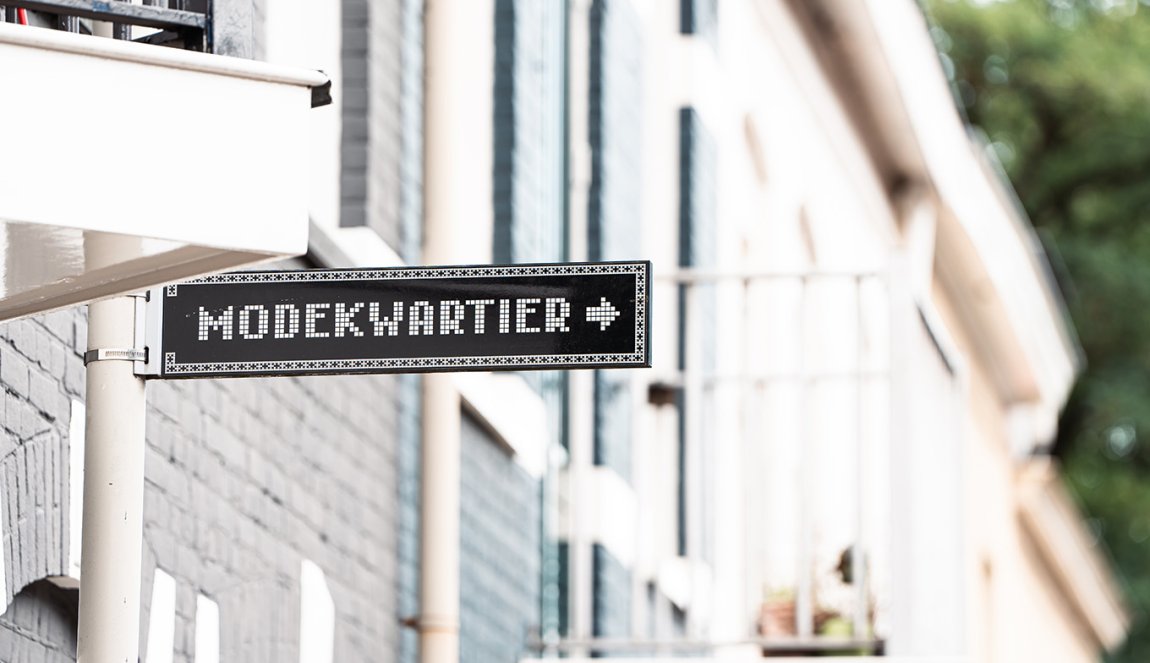 Category:

Discover
From fashion and design, great shopping and cultural hotspots to fantastic restaurants and lush green spaces, Arnhem has it all.
Utrecht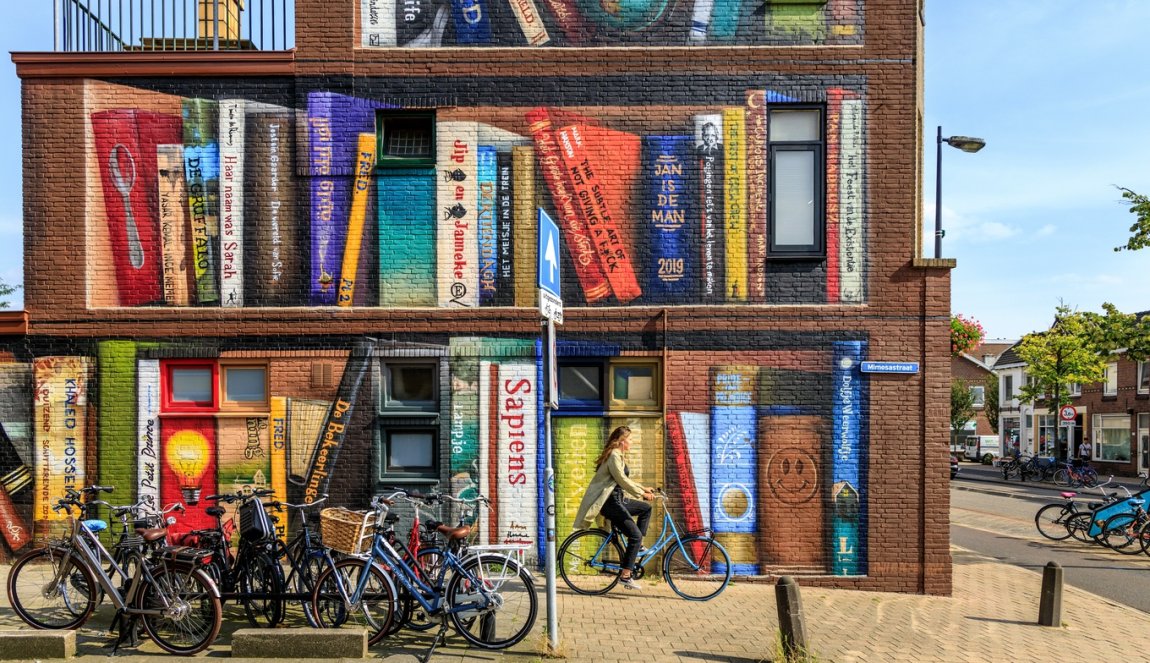 If you love to shop 'till you drop, you should definitely add the city of Utrecht to your bucket list. Utrecht's Central Station is the largest in the country and it seamlessly merges with Hoog Catharijne, an elegant and large (indoor) shopping mall. For years, visitors considered this mall to be ugly, crowded and dirty, but after an extensive renovation, it emerged as a shopping boulevard with international allure: Visit the new Hoog Catharijne and it feels like you could be in New York!
Once you exit Hoog Catherijne, you find yourself in one of the most charming cities in the Netherlands, with beautiful canals as the cherry on the cake! Many travelers now prefer Utrecht to Amsterdam for a longer stay. Why? Because it's just as charming but less crowded.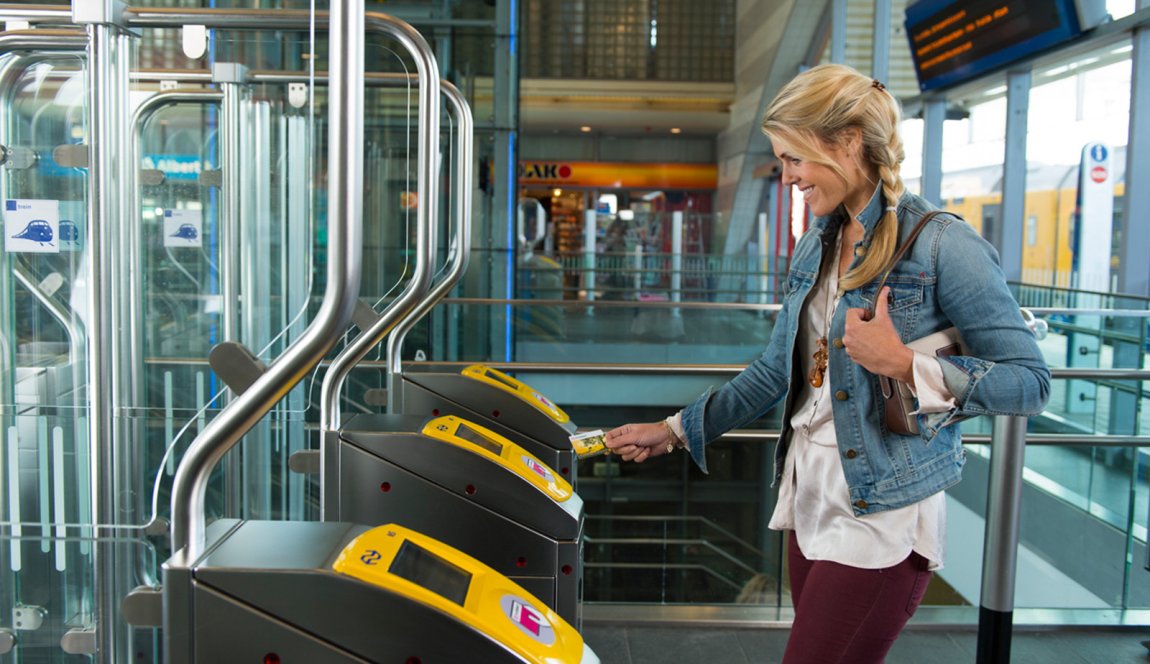 Category:

Read
Easy check in and out with OVpay or the OV-chip card.