Trial garden
Testing was indispensable to obtain the required knowledge. The Waterloopkundig Laboratorium, a hydrological laboratory, was established in Noordoostpolder after WWII, in the pre-computer age. Because of its low-lying situation, water could be guided into and out of large-scale trial models without pumps. Concrete basins were used to research wave motion and build scale models of locks, harbors, and pieces of river.
It allowed the researchers to increase their knowledge for building constructions like the Delta Works, as well as large scale international projects. Discover dozens of scale models of water works from around the world. From international harbors to the Maasvlakte or port of IJmuiden.
© Visit Flevoland

© Visit Flevoland

© Visit Flevoland

© Natuurmonumenten
Deltawerk//: art in a fairytale setting
Through the years, the Waterloopbos has lost its original function. Fortunately, the forest was preserved and is now being managed by Natuurmonumenten (the Dutch Nature Preservation Society). In 2016, the forest was even put on the National Monuments List.
The remains of the hydrological models remain, but nature has had her way. Mosses, plants and trees are slowly covering over the sites that were once so valuable. You can hear water flow everywhere and special plants and animals can be found along the river banks. In fall, there are thousands of mushrooms. These elements all serve to give the Waterloopbos its fairytale ambiance.
The famous 'Delta Gutter' has been transformed. The artists Ronald Rietveld and Erick de Lyon cut huge concrete panels of different heights from the 250 meter Delta Gutter, turning them 90 degrees. The result is a magical experience in a labyrinthine environment. Stand amazed at the way light and dark interact and enjoy the beautiful views of surrounding nature. Deltawerk// is an ode to the past and the great engineering work that was done here.
Walking through the Waterloopbos
Would you like to visit the Waterloopbos and see the impressive Deltawerk// work of art? Select one of several great walking routes that start at 'Paviljoen Het Proeflab'. Discover the beautiful natural landscape of this special site in Noordoostpolder.
Watch this video: Waterloopbos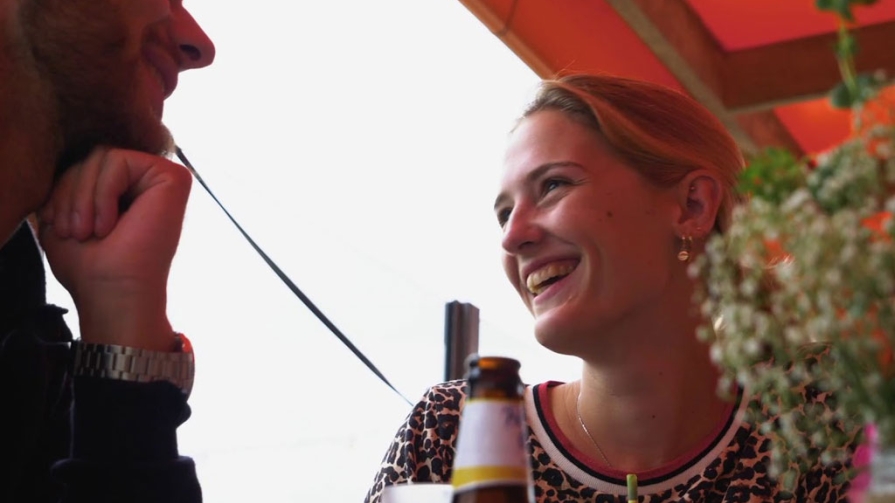 Cycling in Noordoostpolder
Want to see more of the beautiful landscapes in Noordoostpolder? Follow one of the beautiful cycling routes. We highly recommend 'From island to terp'. The route will take you through the vast polders of Flevoland, where you can enjoy the beautiful flower bulb fields in spring. Or discover the former island of Schokland.
Take a digital journey through the Netherlands Land of Water
Discover the Netherlands' water-rich cities, the most beautiful natural areas and the water icons that have made history in 360 degrees. Get ready for an unforgettable experience and get to know everything this beautiful land of water has to offer you.
Start the unique 'water experience'