What is there to do in National Park Weerribben-Wieden?
In this unique swampland in the province of Overijssel, the Dutch have worked both with and against the waters for centuries to create this unique landscape and water villages. The unique reed beds present a different picture in every season, and animal lovers will find much to please them in these wetlands as well. Rare animals like otters and black terns live here, as well as great cormorants and egrets.
Weerribben-Wieden is a cultural landscape that was created in the 14th century through peat cutting. This peat was highly valuable as a fuel when dried, and was cut from the areas known as weren. The peat was then laid out to dry on long strips of lands, known as ribben, thus creating these unique wetlands.
The best way to explore National Park Weerribben-Wieden is on the water's surface. Electric boats, rowboats and canoes can be rented in Giethoorn and other places in Weerribben-Wieden to sail through this gorgeous area in peace and quiet. You will see many kinds of waterfowl and insects, and with a bit of luck you may even spot an otter among the vegetation in the water and on the banks.
© Gijs Versteeg via MarketingOost

© MarketingOost

© MarketingOost

© Marketing Oost

© Marketing Oost
More in the area
If you're in National Park Weerribben-Wieden, a visit to Giethoorn, also known as the Venice of Holland, is definitely a great idea. But the now-dry islands of Schokland and Urk, or the pleasant Hanseatic towns of Hasselt and Kampen are absolutely worth a visit.
Watch this video: National Park Weerribben-Wieden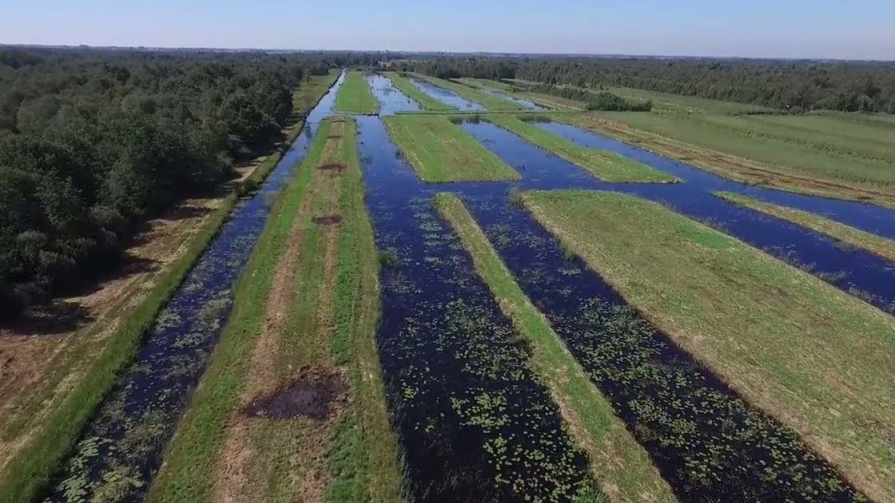 Accessibility and parking at National Park Weerribben-Wieden
National Park Weerribben-Wieden is about an hour and a half's drive from the capital city of Amsterdam and Amsterdam Schiphol Airport. At the visitors' centers, such as in Ossenzijl or St. Jansklooster, parking is usually good, and you can also obtain more information there.
Editors' tip
For nature lovers, hiking routes have been plotted out that are absolutely worth the effort. Try, for instance, the 'Silent Kiersche Wijde Route' or the 'Weerribben Walking Route' to hike along unpaved roads, through quaking bogs and past the duck decoys. Pure enjoyment!
Take a digital journey through the Netherlands Land of Water
Discover the Netherlands' water-rich cities, the most beautiful natural areas and the water icons that have made history in 360 degrees. Get ready for an unforgettable experience and get to know everything this beautiful land of water has to offer you.
Start the unique 'water experience'