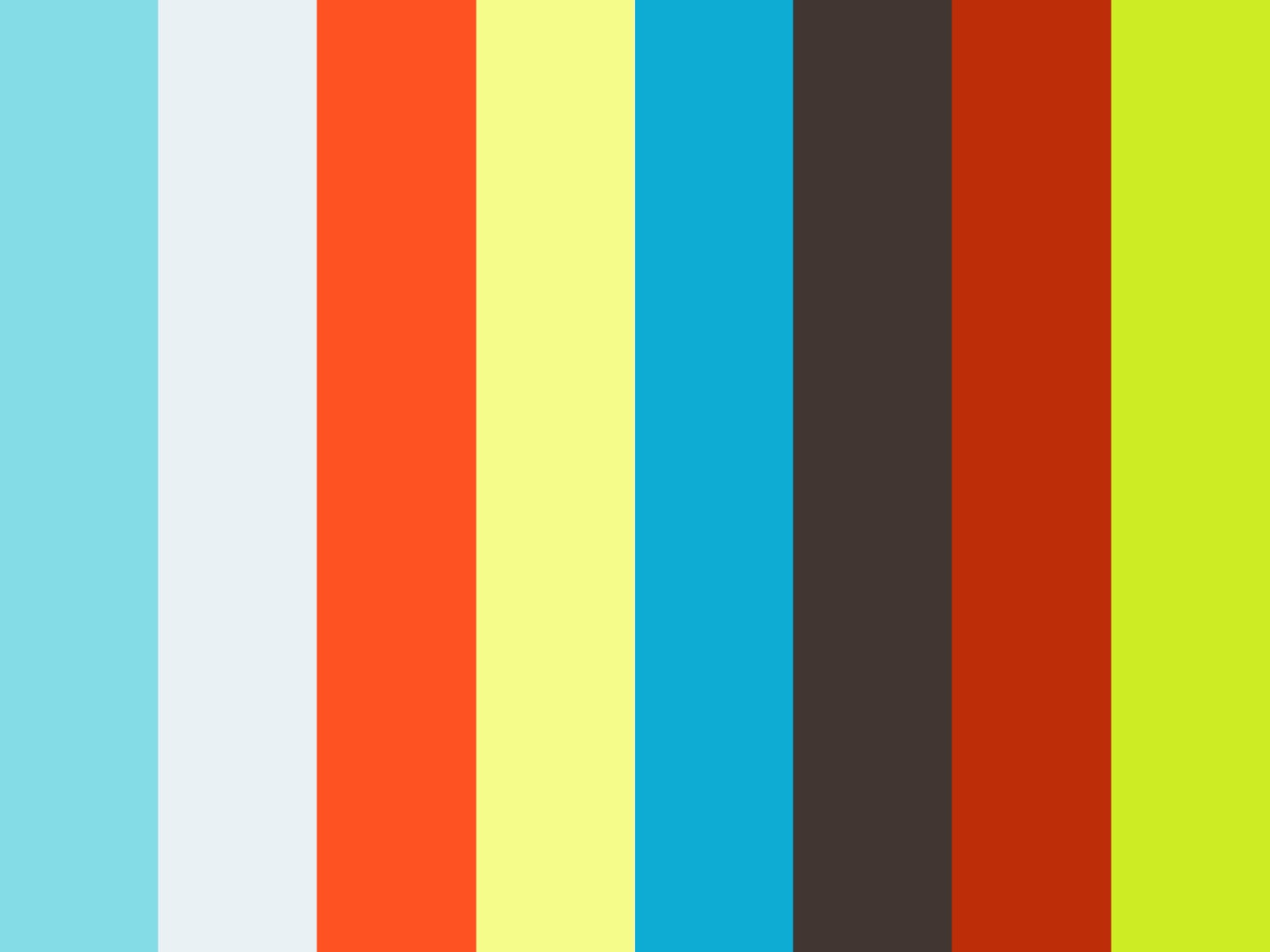 Castles & Country Houses
Unravel the history of Holland by exploring its beautiful castles and country houses. There are some 600 examples spread throughout the Netherlands, reflecting both historic fortresses and plush manor houses. Some are steeped in royal history, where you can trace the roots of the Dutch Royal Family and its ties with other Royal Houses. Many more, however, were owned by the nobility. During the Dutch Golden Age, particularly around the provinces Overijssel and North and South Holland, it was typically wealthy merchants who built hundreds of luxurious houses and elaborate gardens as their countryside retreat. These estates have demonstrated a wide variety of trends in architecture and landscaping across the centuries. The best part: today, many of Holland's castles and country houses are open to all, be it as museums, family-friendly attractions, hotels, hostels and even award-winning restaurant.
Castles
Inside Holland's castles
Step into a world of opulence and uncover a wealth of history and art in the castles of Holland.
Castles
Holland's castle gardens
Visit the beautifully-designed gardens that surround Holland's historic castles and country houses.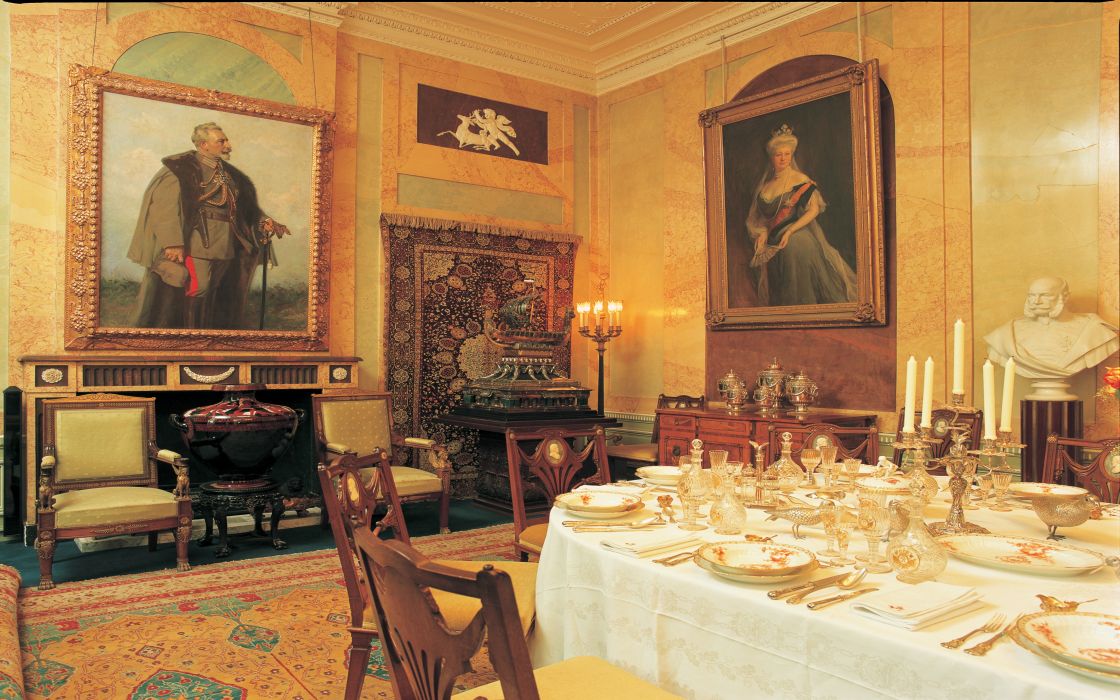 Castles
Famous castle residents and guests
Get to know the famous inhabitants who've contributed to the compelling history of Dutch castles.
Cycling Routes around Castles
Wine, dine or sleep in a castle
Castles
5 x castle dining in Holland
Dine like royalty at a castle or estate. See the best places for an elegant meal in regal settings.
Read more
Castles
14 stunning Dutch castle hotels
Wake up in a fairy tale with an overnight stay at a castle or country house hotel in Holland.
Read more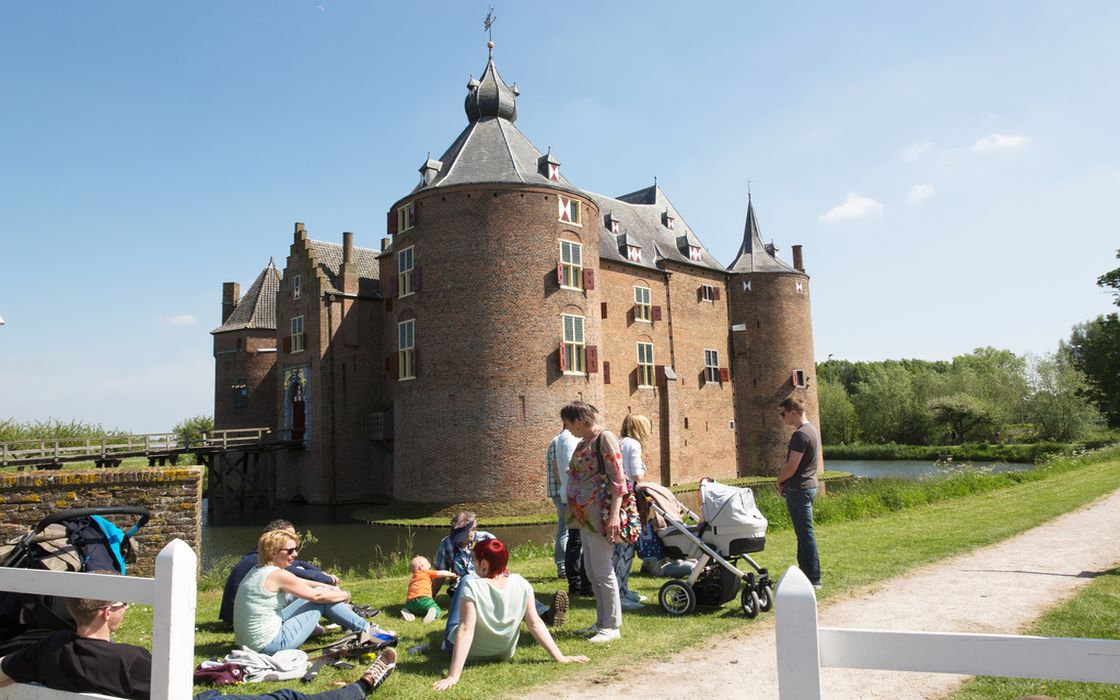 Walking
Walking around castles
The many castles and country estates in the Netherlands are the perfect spots for a lovely walk.
Free download
Where can you go cycling and walking around castles, what are the distances, and what can you see and discover? Download the mini map and see all of the all castles in a single overview. A practical tool to take with you!
Download the map (pdf)
Get out and explore Dutch castles
Take a look at the castles
Discover centuries of opulence and stories through Holland's castles and estates
Get a real taste for Dutch history by exploring the hundreds of castles and country houses found throughout Holland. While some Dutch castles started out as grand fortifications, many more were built during and soon after the Dutch Golden Age. In those days, it became the norm for successful merchants and politicians to own an estate in the countryside as the perfect summertime retreat. They favored picturesque, water-rich spots that were easily accessible from the major cities. Today, many of these iconic estates can still be visited along the winding River Vecht near Utrecht, beside the dunes of Kennemerland, and close to The Hague. In the east of Holland, the impact of nobility proved to be much more dominant throughout this era. For many of the vast green estates in the province of Gelderland, impressive lease incomes were generated in exchange for hunting rights.
No matter their location, each of Holland's castles and country houses have countless stories to tell. Discover the famous owners and guests who've graced these spots, from royals and well-to-do families to scientists and Hollywood A-listers. Get to grips with the trends that shaped the interiors and collections of these illustrious buildings through the centuries. And take a stroll through some of Holland's grandest and most fanciful castle gardens.
Explore popular Dutch attractions
Whether you're getting around by public transport, by bicycle or on foot, don't skip some of the most famous castle attractions, which undoubtedly help to tell the story of Holland: Palace Het Loo by Apeldoorn, an opulent royal estate converted into a magnificent museum; the medieval Muiderslot, a restored castle near Amsterdam where young ones can experience life as knights and maidens; while De Haar Castle, just outside Utrecht, is Holland's largest castle and seems to be lifted direct from a fairy tale thanks to its turrets, towers, moats and luxurious grounds. Many more castles and expansive country estates are open to the public as museums, showcasing Golden Age art and objects to rival the Dutch treasures found in the Rijksmuseum or Mauritshuis.
Make yourself at home
Today, many of Holland's most spectacular castles and country houses are open to the public – not only to tour groups or as museums, but as hotels and renowned restaurants. Sleep like a royal at one of Holland's castle hotels, where historic interiors are paired with 21st-century luxury. Even budget travelers can get in on the experience thanks to modern hostels in stunning locations. And if you're only passing through, stop off for a culinary feast at lunch or for dinner in one of Holland's top castle restaurants.
Frequently Asked Questions