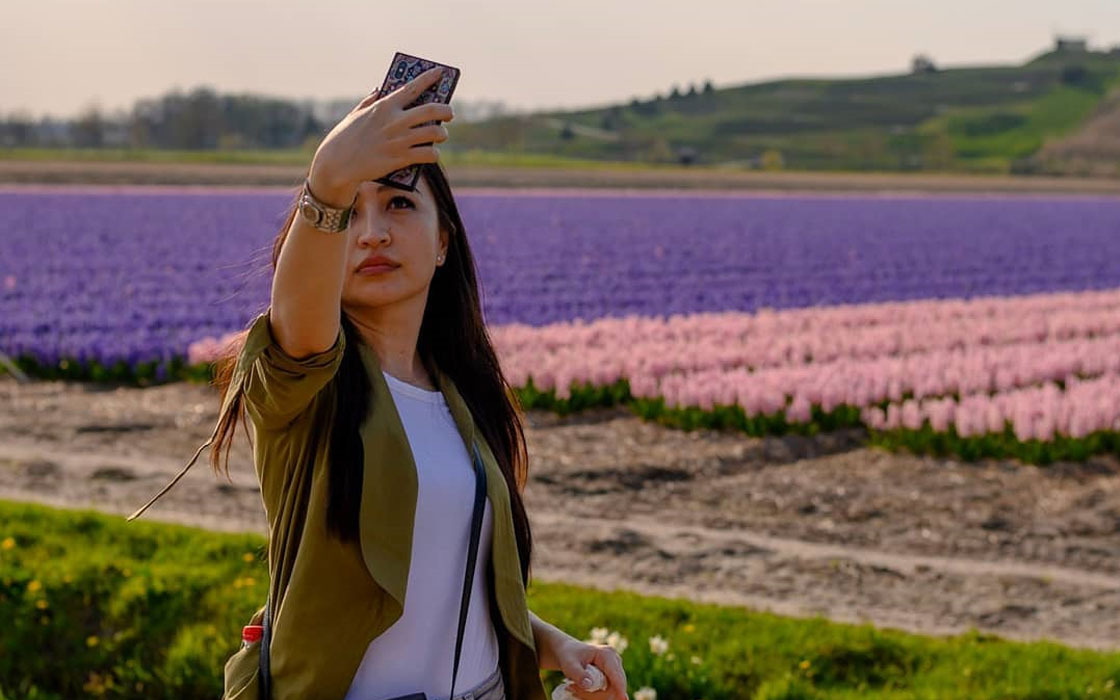 © Instagram @dutch_flowerfield_selfie
You are very welcome to come and enjoy the flower-bulb fields in all their lush colors, but please be careful with the flowers. In addition to being a fantastic spot for selfies, the annual color spectacle is also an important branch of Dutch trade and our national pride.
Feel free to photograph yourself with the flowers, but do not walk into a flower field.
Visit one of the many cutting gardens where you are allowed to pick flowers.
Enjoy our flowers respectfully.

How to make a tulip-friendly selfie!
Dos and don'ts
While it is very attractive to take your picture in the middle of a colorful sea of flowers, you probably didn't realize that flower growers suffer hundreds of thousands of euros worth of damage due to people wading through their flower fields every year. So please shoot the best #tulipselfie while respecting our flowers.
Do not walk into the flower fields, however tempting it may seem. Wading through the flowers may damage the flowers and bulbs or spread diseases to the flowers. Moreover, the flower fields are private terrain. And surely you would not like people to walk into your back yard every day without asking permission?
What you are allowed to do is walk along the edge of the tulip fields. Be careful and respectful of our flowers. You can get the most fantastic photographs without walking into a field of flowers.
Places where you are allowed to stand amid the flowers for photos
There are many special cutting gardens in the Netherlands, where you are allowed to walk between the flowers and even pick them! Our tips: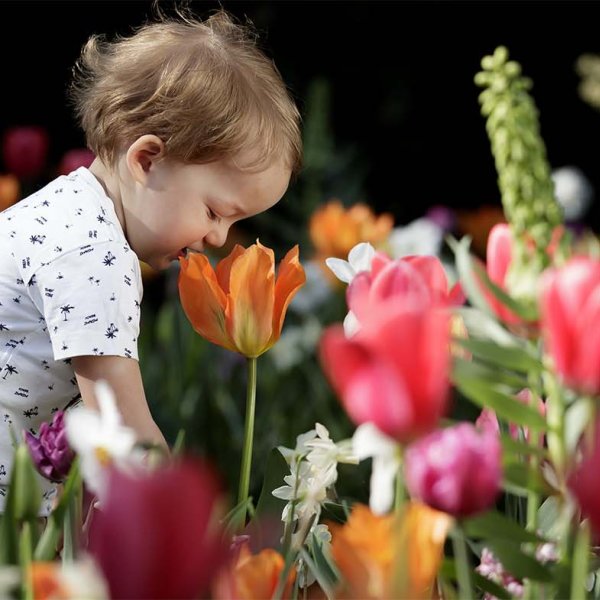 Flowers
Dive into the story of Dutch flowers, meet growers and florists, and discover the best insider tips.
Go to Flowers