Events in Holland
Holland offers many, many events. Festivals, markets, parades, expositions and events are organised throughout the country in every season. Spring mainly offers flower parades and cheese markets. In summer, there's a wealth of dance, music and theatre festivals; autumn is the time for art and culture, and Sinterklaas and the Christmas markets bring warmth to cold winter months. The largest national event is celebrated every year on 27 April: King's Day. It's a must to come and see Holland turn orange for this event! Here, you'll find an overview of the annual events that are celebrated during the month of your visit.
Highlights in July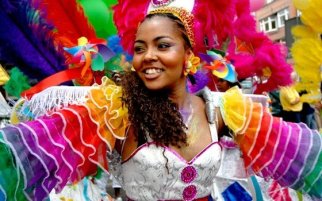 Dunya festival and Summer Carnival to merge into Rotterdam Unlimited.
Read more
Frequently Asked Questions

I want to attend a concert in the Concertgebouw in Amsterdam during my stay. Where can I find the program?

What are the best known public holidays in the Netherlands?

When is the Keukenhof open?

What happens on 'Koningsdag' (King's Day)?