2020 is an anniversary year for the UEFA: 60 years old the organisation will be, and for that reason it has decided to organise Euro 2020 in no less than 13 different European cities! Luckily, Amsterdam is among those.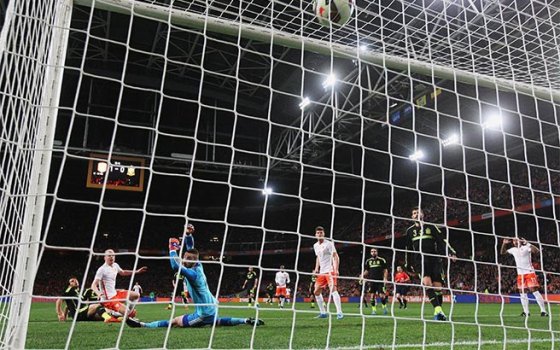 In 2020, the UEFA will be celebrating its 60-year anniversary, and the European football championship will be held in 13 different countries.
3 group stage matches and 1 round of sixteen match will be played in the Arena: make sure you're there!
The Amsterdam Arena is being refurbished for Euro 2020.
Amsterdam selected from among 19 European cities
From a group of 19 candidates, Amsterdam was chosen as one of the cities to host Euro 2020, and the Amsterdam Arena is where the games will be played. Three group stage matches and one round of sixteen matches will be played there, while the semi-finals and the final will be hosted in Londen. The other cities hosting Euro 2020 are Munich, Baku, St Petersburg, Rome, Copenhagen, Bucharest, Dublin, Bilbao, Budapest, Brussels and Glasgow.
Euro 2000
This isn't the first time that Amsterdam and the Amsterdam Arena are the stage for Euro football. During Euro 2000, which was jointly organised by Holland and Belgium, various group stage and playoff matches were held there.