The Netherlands Board of Tourism & Conventions (NBTC) is the organisation responsible for promoting the Netherlands as an attractive destination for holiday, business meetings and conventions. For promotion abroad, we use the brand 'Holland'. For the visibility of Holland worldwide and to attract visitors we operate through our offices in Europe, North America and Asia with effective campaigns, publicity and via our website Holland.com. A visit to Holland starts here!
For more information about NBTC, please take a look at our corporate website.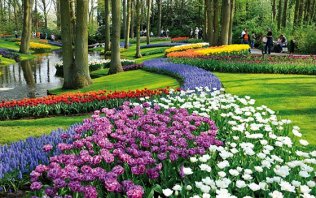 The best place to see tulips in Holland is Keukenhof. Keukenhof is a park with 7 million flower bulbs surrounded by tulip fields.
Read more
Our recommendations for more Holland information
Beaches, flower-bulb fields and royal feasts: Holland celebrates spring outdoors!

Read more

Undoubtedly one of the jewels of Europe, and not just because of the stunning 17th century canals. Go find out for yourself!

Read more

Looking for a unique design hotel in the city or would you rather stay in a wellness hotel by the coast? You can choose from over 5000 hotel rooms.

Read more

Holland is the ultimate destination for cycling thanks to its flat landscape, mild climate, short distances and wonderful infrastructure.

Read more