© Attractiepark Slagharen
© Attractiepark Slagharen

© Attractiepark Slagharen

© Attractiepark Slagharen
Slagharen Amusement Park is perfect for families with children. There are shows & rides for the smallest of children, as well as exhilarating roller coasters and rides that get seriously high for parents and older children. For instance, try the Free Fall or let El Torito spin you around. Small children can go flying in the Jumbo or mount a horse on the merry-go-round.
Water park
Who doesn't love swimming? The water park in Slagharen fully embraces its Mexican theme. In the swimming pool, you'll think yourself on a tropical beach. The children can play in the water playground and the spray park, a place with a permeable floor where children can play with water in a safe way. Also unique in Holland: the water park has a Jacuzzi that fits no fewer than 70 people.
Staying the night
Most fun of all, of course, is if you and your family stay the night. At Slagharen, you can choose between various cottages. You can even spend the night in a luxuriously furnished wigwam. Other cottages have such exotic names as Cowboy Cottage, Hacienda and Colorada. Naturally, your sleeping accommodations are furnished in style.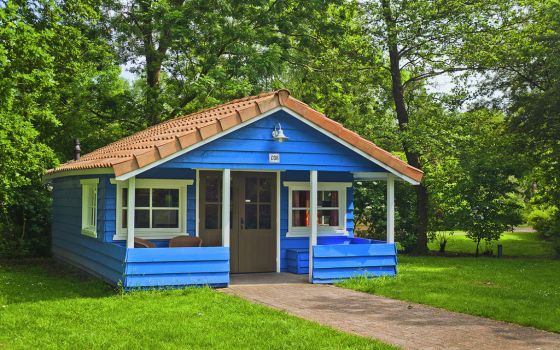 Holiday Park Slagharen is distributed over various parts of the attraction park of the same name. The accommodations are available in various themes. This is ideal for the kids, while there is much to do for adults in the natural surroundings.