Veluwe
Discover the Veluwe and its beautiful nature reserves, such as De Hoge Veluwe National Park and Veluwezoom National Park, famous museums such as the Kröller-Müller and Het Loo palace, pleasant towns, excellent restaurants and many zoos and animal parks. The Veluwe will never cease to delight you.

Things to do
Van Gogh and a sculpture garden in a national park.

Read more

Walking through Holland's biggest national park.

Read more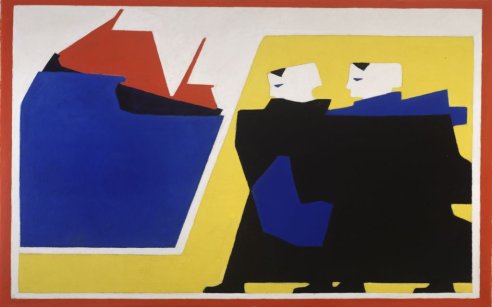 Strike a balance between art and nature as you trace the evolution of De Stijl through Gelderland.
Read more
The Open Air Museum brings Dutch history back to life.

Read more

Shows and demonstrations with sea lions, walruses and of course dolphins.

Read more
Watch this video: Good morning
Holland is home to many scenic areas and national parks with great walking tracks.
Search for your holiday home
Check out our extensive offers.
2000 holiday homes throughout Holland.
On the coast, in a natural environment or near cities
More about Veluwe
The Veluwe is one of the most varied and versatile regions of Holland. Lying in the province of Gelderland, the Veluwe is one continuous expanse of natural landscape, blending forests with heathlands, sand drifts, lakes and meres. You'll find beautiful nature reserves here such as De Hoge Veluwe National Park and Veluwezoom National Park, as well as Holland's largest estate, the former Royal Palace, Het Loo, and the Kröller-Müller Museum with its world-famous Van Gogh collection.
Cultural discoveries, culinary delights and shopping fun is where Arnhem excels. Visiting this historic city also gives you the ideal opportunity to explore popular attractions such as the Netherlands Open Air Museum, the Apenheul and Burger's Zoo. The Veluwe is also home to ancient Hanseatic towns such as Doetinchem, Zutphen and Deventer, where the atmosphere of the 14th and 15th centuries is still tangibly present.
Savour the pure flavours of the Veluwe in one of the region's many excellent restaurants, at a local cheese farm or wine farm.