© Natuurgebied Eilandspolder via Staatsbosbeheer
Remarkable contrasts
On the way, note the high elevation of the Eilandspolder compared to the polders around it. In the past, the Eilandspolder was an island in the Beemster and Schermer lakes. After they were pumped dry, the island jutted out from the reclaimed land around it.
You will also notice the difference in the landscapes – the clean lines and arrow-straight roads of the polders lying next to the natural lakes and broad waterways of the former peat island.
Rich nature
In the Eilandspolder, once known as Schermer Island, you will today find gorgeous nature with wetlands and meadows that draw many kinds of birds. The waterways between the farmlands are perfect for an exploration by water. Don't forget to duck when you pass the wooden bridges on the way!
Historic villages
Among the beautiful, historic villages in this area are De Rijp, Driehuizen, Graft and Noordeinde, as well as, slightly farther out, Grootschermer and Schermerhorn, where you can visit a still-functional museum windmill.
Boat rental addresses
You can rent electric boat as various places, as well as go on a boat tour. When the weather is good, it is advisable to make reservations in advance.
Boat rental 't Ouweland, Rechtestraat 106, 1483 BE De Rijp. T +31 (0)299 673 549 of +31 (0)6 5163 9728
Boat rental De Gouw, Zuiddijk 2-A, 1483 MA De Rijp, T +31 (0)6 2198 6970
Eilandspolder boat tours, Rechtestraat 106, 1483 BE Rijp, T +31 (0)299 673 916 of +31 (0)6 1434 0760
Café de Vriendschap, Driehuizen 13, 1844 KL Driehuizen T+ 31 (0)299 672 050
Editors' tip
Be sure to take the time for a walk through the old center of De Rijp, home of Jan Adriaanszoon Leeghwater, who laid the foundations of today's North Holland.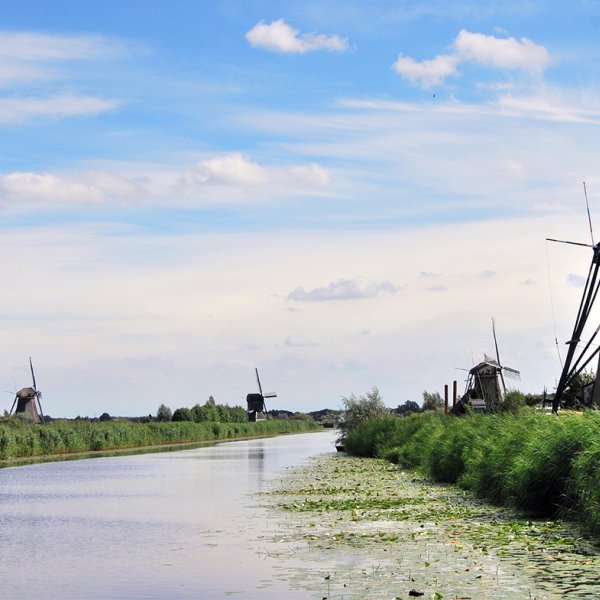 Living on and with the water
Dutch culture is closely interwoven with the water. Discover the rich history, meet local and international water heroes, and travel along to the most iconic places. Immerse yourself in the story of the Netherlands, Land of Water.
Read more