© 365 Focus Photography via Shutterstock
UNESCO World Heritage Site in Rotterdam
The Netherlands has many beautiful monuments on the UNESCO World Heritage List, such as the Amsterdam Canal Ring and the windmills of Kinderdijk. On 21 June 2014, another site was added to the list: the Van Nelle factory in Rotterdam.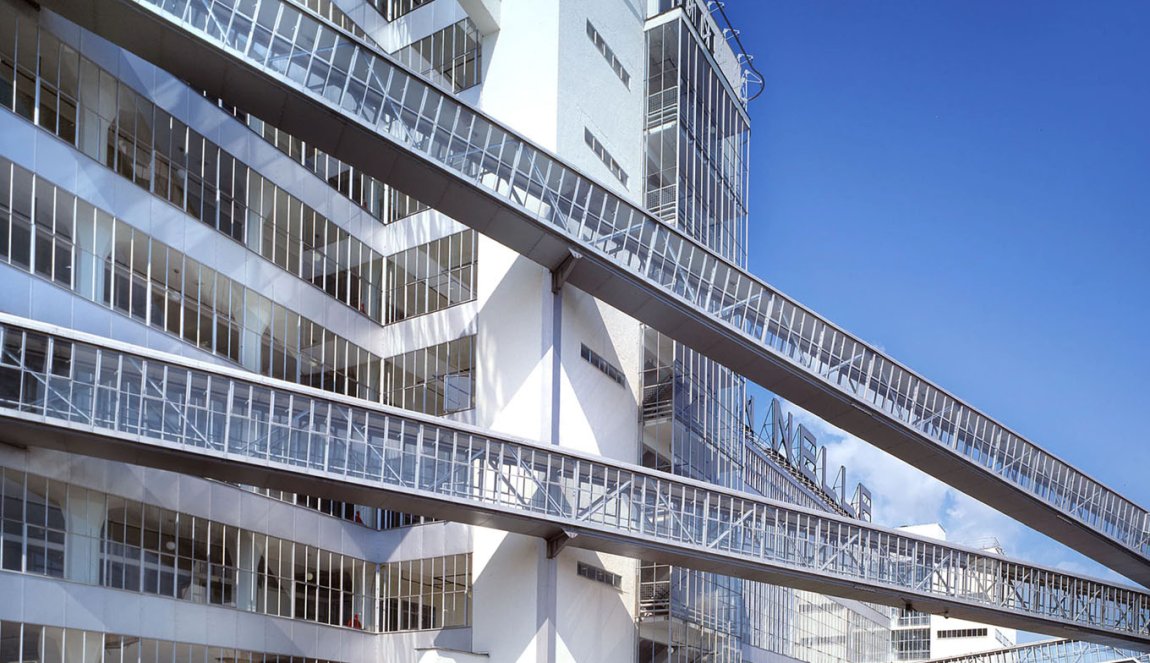 Built in the 1925s as a coffee, tea and tobacco factory, the building had a major influence on the development of modern architecture in Europe. Architect Leendert van der Vlugt created a building where features such as light, air and space were central. The result is the beautiful Van Nelle factory, located in the Spanish Polder of the Maasstad.
The design and materials used for the Van Nelle factory were way ahead of their time. Fun fact: it was one of the first (Dutch) factories that actually allowed daylight inside. Something that would definitely improve job satisfaction, don't you think?
Watch this video
Special framework
This is clearly visible because the framework is very present and creates a stylish, sleek design. The remarkable complex consists of several connected buildings and is regarded as one of the highlights of 20th century industrial, modernist architecture.
It still bustles with commercial activity to this day. There are dozens of hip start-ups and scale-ups, and parts of the large-scale national monument have been set up as event spaces. This also says something about its designation as a UNESCO World Heritage Site. By far the majority of the (worldwide) UNESCO list consists of cultural objects in public property, while the Van Nelle factory functions as a 'creative hub' through the grace of young companies.
© Ernst Wagensveld

© Ernst Wagensveld

© Ernst Wagensveld

© Ernst Wagensveld

© Ernst Wagensveld

© Ernst Wagensveld
Van Nelle Factory location
The Van Nelle Factory is located near Het Kasteel football stadium, within cycling distance of the city center. If you are in the popular Witte de Withstraat, it is approximately 4 kilometers to this former coffee roaster. The modern design and stylish angles and shapes of the Van Nelle factory make it a very popular spot for photographers.
Important note: the Van Nelle factory is not always open to visitors. After all, it is home to all kinds of companies and organizations. A visitor center has been established and it is possible to book a guided tour. The visitor center has a lot of background information about the origin and use of the factory.